Missing Include for PHPIncludeFailed_dropdownfantasy.php
With preseason underway, there will be updates daily to this 2010 Fantasy Football Preseason Stock page. Games will be added as I watch them. Adjustments will be made on my
2010 Fantasy Football Rankings
accordingly.
Missing Include for PHPIncludeFailed_fantasy2010preseasonmenu.php
2010 Fantasy Football Preseason Stock - Week 3
Bengals at Bills

Carson Palmer, QB, Bengals

Carson Palmer played decently in his limited action at Buffalo, going 9-of-11 for 95 yards and two touchdowns in one quarter of action He was very accurate, but still failed to demonstrate the zip he once showed prior to all of his injuries. Still, given the weapons he has, he's going to post solid numbers. He's a fine high-end QB2.

Cedric Benson, RB, Bengals

Cedric Benson ripped right through Buffalo's anemic defensive front, gaining 50 yards on eight carries. His only blemish on the night was a dropped pass. Benson is well worth a second-round fantasy pick; don't worry about Bernard Scott stealing touches.
Lee Evans, WR, Bills

Lee Evans should have a solid, WR3-type fantasy campaign. He caught only one pass for eight yards in a half of action against the Bengals, but saw three targets, including a deep bomb downfield. Evans is the No. 1 option again in Buffalo's passing attack, so his numbers are bound to increase over last year's totals.

Jermaine Gresham, TE, Bengals

Jermaine Gresham continues to grow as part of Cincinnati's offense. He saw three of Carson Palmer's 12 targets at Buffalo, including one in the end zone that he converted for a touchdown. I usually hate drafting rookie tight ends, but Gresham is talented enough to be a very rare exception. I'd have no qualms about having him in my starting lineup at this point.
For more on this game, go to the
2010 NFL Preseason Fantasy Football Notes
.
Jaguars at Buccaneers

Maurice Jones-Drew, RB, Jaguars

The big news surrounding Jacksonville's third preseason game was that Maurice Jones-Drew had to sit out because of knee soreness. Fox Sports' Jay Glazer says that Jones-Drew "should be OK." One of the appealing things about Jones-Drew has been the fact that he was seen as this year's safest fantasy player. That's no longer the case, so I'm going to move Ray Rice ahead of him.

Mike Thomas, WR, Jaguars

Mike Thomas is emerging as a solid PPR flex receiver. The second-year wideout saw eight targets from David Garrard at Tampa Bay, catching five balls for 30 yards. Garrard looked toward Thomas twice in the end zone. Thomas had a touchdown in his hands, but Buccaneers rookie safety Cody Grimm made a great play to break up the pass.
Mike Williams, WR, Buccaneers

Josh Freeman didn't play for the Buccaneers, but that didn't stop Mike Williams from producing. Williams caught three passes for 83 yards. His longest play was a 53-yard reception, which wasn't as impressive as it sounds because Jacksonville's corner fell down. However, Williams had a great back-shoulder reception in the third quarter. Quite simply, he doesn't look like a rookie at all. As I've been saying, make sure you get Williams on your team because he is a stud.
For more on this game, go to the
2010 NFL Preseason Fantasy Football Notes
.
Steelers at Broncos

Ben Roethlisberger, QB, Steelers

Ben Roethlisberger played exactly one quarter - Mike Tomlin took him out in the middle of the drive. Big Ben was very sharp, going 4-of-6 for 67 yards. He's well worth owning as a QB2. Pick him up if he's available in Round 10 or later.
Kyle Orton, QB, Broncos

I'm not sure who Denver's starting quarterback is right now, but it's certainly not Kyle Orton. This man may look like Orton and talk like Orton, but he's not playing like Orton. The guy wearing Orton's jersey has inexplicably shown improved arm strength this preseason. He was 9-of-14 for 80 yards and a pick against the Steelers, but was much better than those numbers suggest. In all seriousness, Orton is a solid QB2 to own.

Brandon Lloyd, WR, Broncos

Where did this Brandon Lloyd character come from? He was essentially out of the league last year, but has really shined this preseason. He led Denver's receivers in targets (5) against the Steelers, catching four balls for 40 yards. He's worth a late-round flier and should produce as long as he's in the lineup, but could be headed to the bench if Demaryius Thomas ever gets healthy (which may not even happen this year).
For more on this game, go to the
2010 NFL Preseason Fantasy Football Notes
.
49ers at Raiders

Frank Gore, RB, 49ers

Frank Gore saw his first preseason action in this contest. He ran for gains of 49 and 9 yards, and then was taken out of the game. He should be the No. 5 overall pick in normal and touchdown leagues.

Michael Bush, RB, Raiders

Bad news for anyone who drafted Michael Bush - he broke his thumb in this game and could miss a couple of weeks. He hasn't been ruled out for Week 1. I don't expect Bush to play in the opener, but a Week 3 return is reasonable. The good news is that Bush looked good when he was on the field. He rushed for 23 yards and a touchdown on seven carries. More importantly, he took the ball into the end zone when Oakland was on the 1-yard line, so it's clear that he'll have the goal-line touches when he returns to the lineup.
For more on this game, go to the
2010 NFL Preseason Fantasy Football Notes
.
Giants at Ravens

Ahmad Bradshaw, RB, Giants

Ahmad Bradshaw once again started for the Giants and looked like the more impressive running back, showing a nice burst and knocking helpless defenders off with a powerful stiff-arm. Bradshaw had 22 yards on seven carries, but that YPC is skewed because three of those attempts were failed tries in short yardage. Brandon Jacobs totaled 41 yards on six attempts, but most of that came on a 29-yard burst. Jacobs also saw some time with the second-team offense in the third quarter, which is good news for Bradshaw's fantasy prospects.

Joe Flacco, QB, Ravens

Now completely healthy, Joe Flacco is making a strong case to be considered an elite NFL quarterback. Flacco went 21-of-34 for 229 yards, two touchdowns and an interception in a half plus one drive against the Giants. Baltimore's coaching staff has such faith in Flacco that they let him throw on two separate fourth-down attempts. Flacco didn't disappoint, converting both of them.

Anquan Boldin, WR, Ravens

Anquan Boldin was more involved on offense in Baltimore's third preseason contest, which is encouraging. Boldin saw six targets, grabbing four of them for 52 yards and a score.

Derrick Mason, WR, Ravens

Despite the addition of Anquan Boldin, Derrick Mason has led the Ravens in targets the past two games. He saw 10 looks against the Giants, including two in the red zone, catching five balls for 35 yards. He remains a PPR monster.
Todd Heap, TE, Ravens

So much for Baltimore's rookie tight ends. Todd Heap caught six of seven targets thrown his way against New York, leading the Ravens with 69 receiving yards and a touchdown. As long as Flacco keeps feeding him the ball, Heap could pick up where he left off at the end of last year and perform as a low-end TE1. Of course he'd have to stay healthy, which is a long shot.
For more on this game, go to the
2010 NFL Preseason Fantasy Football Notes
.
Cardinals at Bears

Derek Anderson, QB, Cardinals

Derek Anderson performed well at Chicago, going 7-of-12 for 94 yards and a touchdown. He had one poor throw in which Bears linebacker Hunter Hillenmeyer dropped an interception, but Anderson was impressive otherwise, showing very good arm strength and accuracy. The job should be his.

Chris Wells, RB, Cardinals

Tim Hightower was once again the starter in Arizona's third preseason game. For the Chris Wells believers shrugging this off, consider the following:
1. Wells didn't touch the ball until the 13:30 mark of the second quarter.
2. Wells dropped a pass and fumbled in the red zone - two things that certainly won't help him receive more touches.
3. Wells had just 14 yards on eight attempts and didn't look good at all.
Wells is going WAY TOO EARLY in most fantasy drafts. I would advise against drafting him.
Tim Hightower, RB, Cardinals

I can't believe I'm writing this even though I watched it, but Tim Hightower actually ran better than Chris Wells in Arizona's third preseason game. Hightower showed more quickness and broke tackles, rushing for 62 yards on eight carries. Wells had just 14 yards on eight attempts.

Jay Cutler, QB, Bears

Jay Cutler went 10-of-20 for 129 yards and two ugly interceptions against the Cardinals. He also took four sacks in two-and-a-half quarters, bringing that total to nine in the past two contests. The offensive line was responsible for some of those sacks (left tackle Chris Williams couldn't block Calais Campbell), but Cutler held on to the ball too long on other occasions.

Johnny Knox, WR, Bears

Jay Cutler's favorite target clearly is Johnny Knox. Knox saw more targets from Cutler (8) than Devin Aromashodu and Devin Hester combined (7) against the Cardinals. Knox finished with three catches for 57 yards, including a 41-yard bomb.
For more on this game, go to the
2010 NFL Preseason Fantasy Football Notes
.
Titans at Panthers

Chris Johnson, RB, Titans

Chris Johnson ran for just 10 yards on eight carries at Carolina. Fantasy bust? Not yet. I don't think Johnson can stay healthy this year - check my
Fantasy Running Back Carries
article for more - but production while in the lineup shouldn't be a problem. It was a bit troubling though that Tennessee's offensive line couldn't open up any running room for the man who thinks he's rushing for 2,500 yards this year.
For more on this game, go to the
2010 NFL Preseason Fantasy Football Notes
.
Seahawks at Vikings

Bernard Berrian, WR, Vikings

I was not impressed with Bernard Berrian. Berrian saw four targets, but converted just one of them for eight yards. He was also responsible for a pick-six. Fantasy owners are reaching for Berrian in their drafts because he's going to start this season. Don't fall into that trap. B-Twice just isn't that talented.

Greg Camarillo, WR, Vikings

Of all of Brett Favre's receivers not named Percy Harvin, I was most impressed with Greg Camarillo. Camarillo saw five targets in Minnesota's third preseason game, catching four of them for 47 yards. He's a smart receiver and will become a favorite of Favre's on third downs. He may turn out to be a decent bye-week filler in PPR leagues.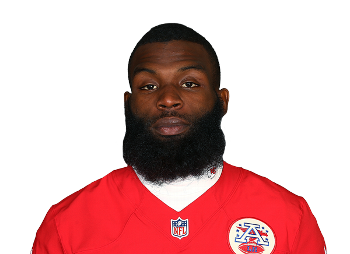 Mike Williams, WR, Seahawks

Matt Hasselbeck targeted Mike Williams five times at Minnesota, including once in the end zone. Williams has actually been pretty impressive this preseason. He caught three passes for 54 yards, showed some separation ability and made nice moves after his receptions. You could do worse than Williams as a late-round flier with upside, but remember that he's not even a No. 1 option in a stagnant offense.

John Carlson, TE, Seahawks

I'm not seeing what I want out of John Carlson. He caught just one pass last week, and was targeted only once at Minnesota. Even worse, he was playing in the fourth quarter with Charlie Whitehurst, so Pete Carroll's obviously not too concerned with his starting tight end staying healthy.
For more on this game, go to the
2010 NFL Preseason Fantasy Football Notes
.
Cowboys at Texans

Tony Romo, QB, Cowboys

Tony Romo went 13-of-18 for 146 yards and an interception that wasn't his fault. Romo grew more frustrated as the night went on. His offensive line couldn't give him a clean pocket, and Felix Jones looked like he didn't know what he was doing half the time. Romo and Jones engaged in a heated discussion on the sidelines following a miscommunication.
Matt Schaub. QB, Texans

Matt Schaub was brilliant against the Cowboys, going 18-of-29 for 183 yards and a touchdown. Several of his incompletions were thrown away. He looks like he's in mid-season form and remains a top six fantasy quarterback.

Arian Foster, RB, Texans

As I wrote on the forum: Arian Foster, Australian for Fantasy Stud. Foster was unbelievable, rushing for 110 yards and a touchdown on 18 carries. He also chipped in with four catches for 40 receiving yards. Foster was active in the passing game and goal-line situations. He's a legitimate RB2.

Andre Johnson, WR, Texans

Andre Johnson turned 11 targets in two-and-a-half quarters into seven receptions for 79 yards. He nearly scored on one play when he was dragged out of bounds at the 1-yard line. He should be the No. 5 or 6 overall pick in PPR leagues, depending on how many receivers you start.

Jacoby Jones, WR, Texans

I was really encouraged by Jacoby Jones' involvement in Houston's third preseason game. Jones saw seven targets compared to Kevin Walter's three, catching five of them for 63 yards and a touchdown. I'm back on board for Jones being a high-upside late-round sleeper.
For more on this game, go to the
2010 NFL Preseason Fantasy Football Notes
.
Browns at Lions

Jerome Harrison, RB, Browns

Stay away from Jerome Harrison. A week after fumbling twice against the Rams, Harrison lost the football yet again in this contest. Harrison was benched afterward for the rest of the half. He ran for 34 yards on 11 carries, and was overshadowed by Peyton Hillis, who compiled 26 rushing yards on seven carries, 40 receiving yards off four catches and a touchdown. Hillis is awesome; it's a shame Cleveland spent such a high pick on Montario Hardesty because I'd like to see him get as many touches as possible.

Matthew Stafford, QB, Lions

Matthew Stafford continued his preseason tirade against the Browns. He finished 15-of-20 for 159 yards and a touchdown. He also had a 49-yard pass to Nate Burleson wiped out because of a Gosder Cherilus holding penalty. Those numbers were definitely indicative of his play, as Stafford showed off his elite arm strength and accuracy in front of the Detroit crowd. He even converted a 3rd-and-16 to Calvin Johnson, making it look very easy.
Through three exhibition games, Stafford is now 36-of-49 for 350 yards, three touchdowns and an interception. He should be considered as a legitimate low-end QB1.

Jahvid Best, RB, Lions

Jahvid Best is amazing. He opened the third exhibition game with a 51-yard run on the first play. On the next snap, he caught a pass and juked a defender for a 10-yard reception. He was done after the first series, which is a great sign because Jim Schwartz obviously plans on utilizing him heavily in the offense. Best is a must-draft if you can get him in the fourth round. Personally, I wouldn't have any problem taking him in the third round of a 12-team league.
Nate Burleson, WR, Lions

I'm really starting to like Nate Burleson as a late-round sleeper. Burleson saw more targets (6) than any other Lions receiver (including Calvin Johnson) against the Browns (6). Burleson notched two catches for 21 yards, but had two receptions of 49 and 9 yards wiped out by holding and offensive pass interference penalties. Detroit's offense is going to be explosive this year, and Burleson will benefit from Calvin Johnson's constant double teams.
For more on this game, go to the
2010 NFL Preseason Fantasy Football Notes
.
Redskins at Jets

Mark Sanchez, QB, Jets

I was really eager to see how Mark Sanchez would play against the Redskins. Sanchez has been awful this preseason, particularly a week ago at Carolina. He really needed to rebound.
That didn't happen. Sanchez finished 13-of-21 for 139 yards, one touchdown and an interception, but those numbers are a farce. Sanchez was 6-of-8 for 60 yards and a score against Washington's scrubs in the third quarter, meaning he went just 7-of-13 for 79 yards against the starters.
I found myself saying "ugh" out loud on nearly half a dozen of Sanchez's passes in this contest. It was that bad. Sanchez's pick was a stupid throw into double coverage. He should have tossed a second interception, but DeAngelo Hall dropped a potential pick-six on what was a weak sideline pass toward LaDainian Tomlinson.

Shonn Greene, RB, Jets

Shonn Greene ran unbelievably well in New York's third preseason game, gaining 56 yards on 12 carries. He bulldozed over defenders, and Jets play-by-play announcer Ian Eagle got so excited on one play that he shouted, "Shonn Greene... emerging! There wasn't even a hole there!"
That said, I'm moving Greene a bit down in my rankings. The reason being LaDainian Tomlinson. Unfortunately for Greene, Tomlinson will be receiving tons of touches this season.
LaDainian Tomlinson, RB, Jets

I can't believe I'm writing this, but LaDainian Tomlinson looks like the same dominant back we watched a few years ago. He inexplicably has his speed, burst and power back. He totaled 86 yards on 11 carries against the Redskins.
Santonio Holmes, WR, Jets

Santonio Holmes and Mark Sanchez just don't have any sort of rhythm going. Holmes was targeted only twice and was able to come up with just one reception for 23 yards against Washington. Many fantasy players are drafting Holmes, eagerly waiting to use him when he returns from suspension in Week 5. Based on what I've seen this preseason, it doesn't seem like he's going to have much of an impact.

Braylon Edwards, WR, Jets

Braylon Edwards saw just three targets versus the Redskins, catching two balls for 31 yards. Mark Sanchez is really struggling right now, so it's difficult to get excited about Edwards' fantasy season.

Jerricho Cotchery, WR, Jets

Mark Sanchez's favorite target in the playoffs last year was Jerricho Cotchery. Cotchery unsurprisingly led all Jets wide receivers in targets (5) against the Redskins. He caught three passes for 25 yards. He's a solid option in PPR leagues.

Dustin Keller, TE, Jets

Dusin Keller saw six targets from Mark Sanchez versus Washington, catching five of them for 46 yards and a touchdown. Sanchez and Keller have some serious chemistry going. Keller is yet another reason you can wait on drafting a tight end.
For more on this game, go to the
2010 NFL Preseason Fantasy Football Notes
.
Falcons at Dolphins

Roddy White, WR, Falcons

Roddy White saw a whopping 12 targets in two-and-a-half quarters of work at Miami, catching six of those passes for 47 yards and a touchdown. The bad news is that White dropped two passes, including a potential 53-yard score. Still though, the fact that Matt Ryan is looking toward White so much is very encouraging.

Chad Henne, QB, Dolphins

Chad Henne was 10-of-22 for 123 yards and an interception against the Falcons. He suffered two drops, but the pick was his fault; he simply didn't see linebacker Mike Peterson in the end zone, who tipped Henne's pass into the arms of Erik Coleman. Henne has been pretty disappointing in two of three games this preseason.

Brian Hartline, WR, Dolphins

Aside from Brandon Marshall, Brian Hartline led the Dolphins in targets with six against the Falcons. He came up with three grabs for 32 yards. He dropped a short, easy pass, but made up for it on the next play with a tough sideline reception. He left the game in the third quarter with an injury, but all the trainers did was ice his leg down. Hartline remains a solid late-round flier with upside.
For more on this game, go to the
2010 NFL Preseason Fantasy Football Notes
.
Eagles at Chiefs

Kevin Kolb, QB, Eagles

Kevin Kolb went 11-of-25 for 103 yards and an interception at Kansas City. Now, a couple of excuses can be made for this. First, Kolb should have had a touchdown to Jeremy Maclin, but there was an uncalled pass interference. DeSean Jackson also left the game in the first quarter with a neck strain. More troubling, Kolb was constantly pressured by Kansas City's defensive front.
However, Kolb made a number of mistakes. His pick was carelessly heaved into double coverage as he escaped pressure. Kolb also should have thrown two more interceptions; Eric Berry was half a step away from a pick-six at the beginning of the game, while linebacker Demorrio Williams had a ball go through his hands in the third quarter.
I have to downgrade Kolb in my
2010 Fantasy Football Rankings
. After an impressive showing against the Jaguars, he has regressed in each succeeding game. I still like him to post big numbers because of all of his weapons, but my expectations have been curbed.

LeSean McCoy, RB, Eagles

LeSean McCoy didn't play much at Kansas City, but was impressive when he was on the field. McCoy had 28 yards on five carries, including an 18-yard touchdown on the second play of the game. McCoy also had two targets (1 catch, 8 yards).

Jeremy Maclin, WR, Eagles

Jeremy Maclin saw a whopping 10 targets in about three quarters of play at Kansas City. He caught three passes; two were dropped, and two would have been receptions had a pair of uncalled pass interferences never occurred. Still, Maclin is a stud. I'm expecting a big year from him as an undervalued top 15 fantasy wideout.

Jamaal Charles, RB, Chiefs

Believe it or not, Jamaal Charles started in the third preseason game. No, it's true! Charles was in the lineup on Kansas City's first play. People who didn't watch the game will cite that he was credited with a lost fumble on his first carry, but it was really a botched exchange from Matt Cassel. Charles looked great otherwise, totaling 40 rushing yards on six attempts to go along with a 20-yard reception.
Charles limped off the field after injuring his ankle at the end of the first half, but was walking around pretty freely on the sidelines in the fourth quarter. The Chiefs Television Network also neglected to mention anything about it, so go ahead and confidently take him in the second round of your fantasy draft.
For more on this game, go to the
2010 NFL Preseason Fantasy Football Notes
.
Chargers at Saints

Ryan Mathews, RB, Chargers

Ryan Mathews once again looked great. He rushed for 43 yards on 13 carries, and also caught two passes for nine yards at New Orleans. You may notice that Jacob Hester scored a rushing touchdown in the first quarter. Don't be discouraged by that; Mathews was lined up in the backfield, but Philip Rivers opted to give the carry to the upback. Mathews should be getting most of the goal-line touches this season.

Malcom Floyd, WR, Chargers

A very promising third preseason game for Malcom Floyd if you have him on your roster or plan on drafting him. He saw eight targets, catching four passes for 51 yards and a touchdown.
Reggie Bush, RB, Saints

Reggie Bush caught all seven targets thrown to him in the third preseason game for 70 yards. Bush also had three carries for 16 yards. He has really picked up where he left off during his impressive playoff run. He's undervalued right now.

Lance Moore, WR, Saints

Since leading all Saints receivers in targets from Drew Brees in the preseason opener, Lance Moore has just a pair of targets in the previous two games. There's nothing wrong with Moore; Brees simply has too many people to throw to.
For more on this game, go to the
2010 NFL Preseason Fantasy Football Notes
.
Rams at Patriots

Donnie Avery, WR, Rams

Donnie Avery suffered a season-ending knee injury at the end of the first half at New England. It was really UGLY. Avery's knee buckled, prompting Patriots color commentator Randy Cross to say, "Your leg's not supposed to wobble like that." Avery is just snake-bitten. He can't stay healthy, which is a shame because he's very talented.

Michael Hoomawanaui, TE, Rams

In a few years, NFL.com might be airing commercials of a fantasy player saying, "Michael Hoomanawanui. Championship!" Hoomanawanui really impressed at New England, catching four balls for 53 yards and two touchdowns. His most impressive grab was a one-handed reception at the end of the first quarter. It wouldn't be a surprise if Hommanawanui led all Rams players not named Steven Jackson in catches this year, as he appeared to be Sam Bradford's favorite target.

Tom Brady, QB, Patriots

Tom Brady wasn't exactly going up against Rex Ryan's Jets defense on Thursday night. The Rams are the Rams. But Brady still looked really sharp, going 18-of-22 for 273 yards and three touchdowns in three quarters of play. He connected on a perfect 65-yard bomb to Randy Moss and would have had another big completion had a Rams corner not committed an obvious, but uncalled pass interference penalty. Brady won't post 2007 numbers, but a 40-touchdown season isn't out of the realm of possibility.
Laurence Maroney, RB, Patriots

For the second preseason game in a row, Laurence Maroney didn't receive a single carry. It was all Sammy Morris and BenJarvus Green-Ellis against the Rams, and neither had much success (12 and 13 yards respectively on five carries each). Fred Taylor remains the top running back on the Patriots, but only by default.

Randy Moss, WR, Patriots

The Tom Brady to Randy Moss connection is alive and well. Moss caught three balls for 74 yards and a 65-yard touchdown that was right on the money. Had a Rams corner not grabbed Moss' arm, that yardage total would have been 130 or so because it negated another deep bomb. Moss is easily a top-three receiver worth drafting in the first round of any format.

Wes Welker, WR, Patriots

Wes Welker saw just two targets against the Rams. He caught both balls for 41 yards, but simply doesn't look like the same receiver. Julian Edelman might actually be the better option right now, which makes me wonder why the Patriots are hurrying Welker back from his horrific knee injury. He's simply going way too early in fantasy drafts.

Rob Gronkowski, TE, Patriots

Rob Gronkowski was awesome against the Rams, catching three balls for 66 yards and two touchdowns. On his first score, a St. Louis defender grabbed Gronkowski by the ankle at the 7-yard line. Gronkowski impressively dragged the helpless defender four yards on one leg and leaped toward the end zone for the score. He's worth monitoring as a waiver-wire addition.
For more on this game, go to the
2010 NFL Preseason Fantasy Football Notes
.
Colts at Packers

Donald Driver, WR, Packers

I've been harping about Donald Driver's knees all offseason, but the 35-year-old wideout is doing a great job of proving me wrong. Driver saw eight targets against the Colts, catching five balls for 35 yards and a touchdown. I'm moving Driver up my
2010 Fantasy Football Rankings
, but I'm still going to have him lower than most publications. Driver had two offseason knee surgeries, so that's something that could come into play toward the middle of the season.

Jermichael Finley, TE, Packers

Jermichael Finley's heading to the top of my tight end rankings. In just one half of action, Finley saw nine targets, and caught six balls for 85 yards and a touchdown. He's a freak of nature who can't be stopped.

Joseph Addai, RB, Colts

Joseph Addai appears to be a great RB2 option this year. He opened the third preseason game with a 49-yard run on Indianapolis' first play. He finished with 60 yards on seven carries, and chipped in with two receptions for 40 receiving yards. Unfortunately, Addai suffered a concussion when chasing down a Green Bay defender following a Peyton Manning fumble. With 16 days to go until the regular season, Addai should be fine. Donald Brown, who once again struggled, (5 carries, 6 yards) is not a threat to take touches away from Addai.
Reggie Wayne, WR, Colts

Reggie Wayne saw nine targets at Green Bay, catching seven balls for 96 yards and a touchdown. I was concerned about Wayne's age, knees and declining production toward the end of the 2009 season, but he looks as dominant as ever. He made some really nice grabs, including a diving, fingertip catch along the sidelines in the second quarter. Still though, it's a little naive to completely dismiss a disastrous nine-game stretch because of one exhibition contest. I'm moving Wayne up my rankings, but I won't have him as high as other publications. Draft him at your own risk.
For more on this game, go to the
2010 NFL Preseason Fantasy Football Notes
.
Missing Include for PHPIncludeFailed_fantasy2010preseasonmenu.php
Be sure to check out my other
2010 Fantasy Football
articles, which will include mock drafts, rankings, sleepers, busts, cheat sheets and other things.
Missing Include for PHPIncludeFailed_fantasylinks.php
');
Missing Include for PHPIncludeFailed_fantasylinks.php
Fantasy Football Rankings
- Aug. 17
2019 NBA Mock Draft
- Aug. 13
2020 NFL Mock Draft
- Aug. 1
2019 NFL Mock Draft
- July 31
NFL Power Rankings
- June 3
NFL Picks
- Feb. 4