By Chet Gresham -
@ChetGresham
Follow
@walterfootball
for updates.
Published Nov. 13, 2018.
Below are players I'll be targeting on the waiver wire this week. As usual, I'm using the 50ish% ownership threshold at Yahoo to determine who is allowed on the list.
Players are listed in the order I would assign waiver priority for each position.
Running Backs

Derrick Henry, Titans (48 percent)
Henry has lost the lead back job, so now is the time to grab him! Thankfully, he hasn't lost his goal-line work, and now that Marcus Mariota appears to be healthy and the offense is working, Henry should continue to see goal-line opportunities. Henry will likely remain touchdown dependent, but a rising tide lifts all boats.

Josh Adams, Eagles (10 percent)
Coach Doug Pederson says that Adams is going to see more work moving forward, and that's good news, as Adams already led the team in work his last game. He will need the offense to get back on track, but we know the Eagles have the players, so Adams should be in line for goal-line work soon.

Rashaad Penny, Seahawks (15 percent)
Penny seems to have finally gotten with the program and has looked great in limited work of late. Since he was Seattle's first-round draft pick this year, he has the pedigree, but he's still going to need to beat out Chris Carson and Mike Davis for touches. Penny isn't a lock by any means, but his role could expand.

Theo Riddick, Lions (12 percent)
Riddick continues to work as a poor-man's Golden Tate and should at least have a good PPR floor, but Riddick's upside will need a touchdown because he's not doing to much after the catch.

Spencer Ware, Chiefs (8 percent)
Ware has seen some work here lately, but that's not why I'd grab him, as Kareem Hunt will remain the top dog; the Chiefs don't have much competition close to them in record in the AFC. If they wrap up the No. 1 seed early, Hunt could be rested enough to make Ware a strong play at the end of the season.

Jalen Richard, Raiders (48 percent)
Richard remains a Theo Riddick-like PPR play, but without as many slot opportunities. Thankfully for him, the Raiders' defense is awful enough to keep their offense throwing the ball.
Wide Receivers
Courtland Sutton, Broncos (55 percent)
Sutton was on a bye last week, so it looks like a few people dropped him after he didn't blow up in his first game without Demaryius Thomas. Take advantage and grab Sutton if he is there.

Anthony Miller, Bears (14 percent)
Miller put up big numbers last week and has shown flashes this season when healthy. The Bears' offense has been on fire, and Miller should benefit from the overall upside of the whole team moving forward.

Keke Coutee, Texans (27 percent)
Coutee should be fully ready to go after the break and I like his ability and connection with Deshaun Watson to pick up in the second half.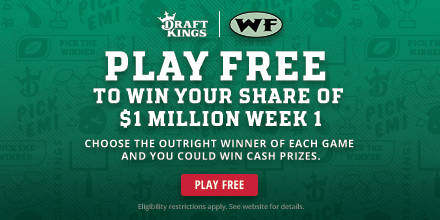 Josh Reynolds, Rams (2 percent)
Reynolds is a talented player and can put up numbers when he gets targets, but even with Cooper Kupp out earlier, Reynolds still had low usage, although he also scored two touchdowns in Kupp's last missed game. Now that Kupp is out for the season, I'm again willing to give Reynolds another chance.

John Ross, Bengals (17 percent)
We still don't know how long A.J. Green will be out, but Ross did score a touchdown and led the team in targets last week despite an awful offensive game overall for the Bengals.

Chris Godwin, Bucs (44 percent)
Godwin was second in targets last week for Tampa Bay and caught all seven of those for 103 yards. He's been up and down all season, but could be in store for a bit of a resurgence moving forward.

Josh Doctson, Redskins (10 percent)
Doctson has found the end zone in each of the last two games and seems to be the preferred red-zone target for Washington. His upside is low, but he could be in store for more touchdowns.

Donte Moncrief, Jaguars (11 percent)
The Jaguars can't really pick a single receiver to be their No. 1, but Moncrief leads the team in targets and has topped 76 yards in four of his last five games.
Tight End

Jeff Heuerman, Broncos (6 percent)
Denver faces a tough tight end defenses against the Chargers, so I'm not going all-in on Heuerman for a streamer this week. It looks like he will see his workload increase with Demaryius Thomas gone, plus his schedule after the Chargers is easy.
Quarterbacks

Baker Mayfield, Browns (45 percent)
Mayfield is on a bye this week, but will face the Bengals poor pass defense when he returns. David Kitchens has helped him and their offense quite a bit, and as long as Mayfield is in a good matchup, I'm on board with starting him.

Marcus Mariota, Titans (30 percent)
The last time I recommended picking Mariota, he turned around and had a truly awful game, but he's now put together back-to-back good games and faces the Colts, Texans and Jets for his next three matchups, which are all winnable for fantasy.
For more recommendations, check out WalterFootball.com's
Fantasy Football Rankings
.
More 2018 Fantasy Football Articles:
Fantasy Football Rankings
2018 Fantasy Football Rankings:
2018 Fantasy Football Rankings: Quarterbacks
- 9/5 (Walt)
Chet Gresham's Fantasy Football Quarterback Rankings
- 8/29 (Chet)
2018 Fantasy Football Rankings: Running Backs
- 9/5 (Walt)
Chet Gresham's Fantasy Football Running Back Rankings
- 8/29 (Chet)
2018 Fantasy Football Rankings: Wide Receivers
- 9/5 (Walt)
Chet Gresham's Fantasy Football Wide Receiver Rankings
- 8/29 (Chet)
2018 Fantasy Football Rankings: Tight Ends
- 9/5 (Walt)
Chet Gresham's Fantasy Football Tight End Rankings
- 8/29 (Chet)
2018 Fantasy Football Rankings: Kickers
- 8/21 (Walt)
2018 Fantasy Football Rankings: Defenses
- 8/21 (Walt)
Fantasy Football Rookie Rankings: Dynasty
- 8/21 (Walt)
Fantasy Football Rookie Rankings: Dynasty
- 5/18 (Chet)
2018 Fantasy Football Mock Drafts:
Fantasy Football Mock Draft
- 9/1 (Walt)
Fantasy Football Mock Draft
- 8/30 (Walt)
Fantasy Football Mock Draft
- 8/27 (Walt)
Fantasy Football PPR Mock Draft
- 8/23 (Walt)
Fantasy Football Mock Draft
- 8/22 (Walt)
Fantasy Football Mock Draft
- 8/16 (Walt)
Fantasy Football PPR Mock Draft
- 8/9 (Walt)
Fantasy Football Mock Draft
- 8/2 (Walt)
Fantasy Football PPR Mock Draft
- 8/1 (Chet)
Fantasy Football PPR Mock Draft
- 7/26 (Walt)
Fantasy Football 2-QB Dynasty Draft
- 5/25 (Chet)
2018 Fantasy Football Cheat Sheets:
2018 Fantasy Football Cheat Sheet: Top 250
- 9/5 (Walt)
2018 Fantasy Football Cheat Sheet: Top 250 PPR
- 9/5 (Walt)
2018 Fantasy Football Cheat Sheet: Top 250 2-QB
- 9/5 (Walt)
2018 Fantasy Football Cheat Sheet: Top 250 Touchdown League
- 9/5 (Walt)
2018 Fantasy Football Cheat Sheet: Custom
- 9/5 (Walt)
2018 Fantasy Football: Dynasty Rankings
- 9/5 (Walt)
2018 Fantasy Football Spreadsheets
- 9/5 (Walt)
2018 Fantasy Football Articles:
2018 Fantasy Football Stock Report: OTAs, Training Camp
- 9/5 (Walt)
2018 Fantasy Football Sleepers
- 9/5 (Walt)
2018 Fantasy Football Busts
- 9/5 (Walt)
2018 Fantasy Football Mid-Round Values
- 9/5 (Walt)
2018 NFL Preseason Game Recaps
- 8/31 (Walt)
2018 Fantasy Football Stock Report: Preseason Games
- 8/31 (Walt)
2018 Fantasy Football Notes
- 8/31 (Chet)
2018 Fantasy Football Quarterback Preseason Targets Tracker
- 8/30 (Walt)
2018 Fantasy Football D/ST Drafting
- 8/28 (Chet)
2018 Fantasy Football ADP Values: Running Backs
- 8/16 (Chet)
2018 Fantasy Football Round-by-Round Strategy Guide
- 8/15 (Walt)
2018 Fantasy Football ADP Values: Quarterbacks
- 8/15 (Chet)
2018 Fantasy Football Tight Ends to Target
- 8/9 (Chet)
2018 Fantasy Football - PPR Draft Strategy: Rounds 1 and 2
- 7/27 (Chet)
2018 Fantasy Football: Doug Baldwin's Value
- 7/25 (Chet)
2018 Fantasy Football: Chris Hogan's Value
- 7/18 (Chet)
2018 Fantasy Football: Alvin Kamara's Value
- 7/16 (Chet)
2018 Fantasy Football Strength of Schedule: Tight Ends
- 7/11 (Chet)
2018 Fantasy Football Strength of Schedule: Wide Receivers
- 7/6 (Chet)
2018 Fantasy Football Strength of Schedule: Running Backs
- 7/5 (Chet)
2018 Fantasy Football Strength of Schedule: Quarterbacks
- 7/4 (Chet)
2018 Fantasy Football Tight Ends Better Than ADP
- 6/29 (Chet)
2018 Fantasy Football Wide Receivers Better Than ADP
- 6/28 (Chet)
2018 Fantasy Football Target Shares
- 6/22 (Chet)
2018 Fantasy Football Wide Receiver Points Per Game
- 6/13 (Chet)
2018 Fantasy Football Mock Draft Simulator
- 6/2
2018 Fantasy Football Value Players
- 5/25 (Chet)
2017 Fantasy Football Quarterback Look-Back
- 1/28 (Walt)
2018 Fantasy Football: Running Backs with the Most Carries
- 1/28 (Walt)
NFL Picks
- Nov. 13
2019 NFL Mock Draft
- Nov. 8
2020 NFL Mock Draft
- Nov. 3
Fantasy Football Rankings
- Sept. 5
2019 NBA Mock Draft
- Aug. 13
NFL Power Rankings
- June 3