Chet Gresham Fantasy Rankings - Quarterback
Published 3/22/2017 12:00 AM
By Chet Gresham

Chet_G
Also, be sure to check out WalterFootball.com's 2016 Fantasy Football articles, which will include sleepers, busts, tons of 2017 Fantasy Football mock drafts and other material.
Follow Walter @walterfootball for updates.
---
DOWNLOADS:
Chet's Tiered View
Chet's Tiered View PPR
1.

Aaron Rodgers, QB, Packers. Bye: 4.

Rodgers proved once again that he doesn't have to be part of a great overall team to put up numbers. He's just too good to stay in a slump or see a big drop in stats when his receivers aren't catching everything. He feels like the safest quarterback coming into the season.

2.

Andrew Luck, QB, Colts. Bye: 10.

Luck has good receivers and great ability, but the Colts still need to upgrade their offensive line. He still finished as the fourth-best fantasy quarterback despite poor line play, and I believe he has plenty of room to improve his numbers this year.

3.

Drew Brees, QB, Saints. Bye: 5.

Brees isn't the player he once was, but he's still lights out in New Orleans and has a strong group of receivers. I don't expect he'll slow down too much this coming season.




4.

Russell Wilson, QB, Seahawks. Bye: 5.

Wilson didn't put up close to the numbers I thought he would last year, but he also played through injuries for most of the first half of the season. Through the first seven games, he averaged 14.2 fantasy points and then upped that average to 18.8 fantasy points for the final nine games of the season. I expect more of that second-half Wilson if he can stay healthy.

5.

Tom Brady, QB, Patriots. Bye: 9.

Brady will be 76 this season, but since he's a system quarterback, I expect he'll be fine. Plus, the addition of Brandin Cooks and hopefully a healthy Rob Gronkowski should make give Brady plenty of upside, even at his ripe old age.

6.

Matt Ryan, QB, Falcons. Bye: 11.

Last year, Ryan threw six more touchdowns and two fewer interceptions than he ever had in his career while upping his average yards per completion to 9.26 yards, whereas his best before that was his rookie season with 7.93 yards. It's hard not to think he'll regress, but he shouldn't lose any key offensive players and again will have nice upside. Expecting his 2016 stats might be a bit too optimistic.




7.

Ben Roethlisberger, QB, Steelers. Bye: 8.

Roethlisberger has plenty of ability and a great offense, but away games and nagging injuries have been a problem for him. I can't knock him down too far with that offense, but he does have a wide array of outcomes.

8.

Marcus Mariota, QB, Titans. Bye: 13.

Mariota has a lot of potential, which he's shown off and on for his first two seasons. His stretch from Week 5 to Week 12 this year was the best in the NFL, and I expect to see those kind of numbers again this year.

9.

Dak Prescott, QB, Cowboys. Bye: 7.

Prescott proved more than capable as a rookie, and I don't think we'll see a big drop-off. His offensive line and strong running game will keep him from huge numbers, but will also put him in scoring position often and keep his interceptions down.




10.

Derek Carr, QB, Raiders. Bye: 10.

Carr had a strong fantasy season despite hurting his finger in Week 12, which hurt his play. He should be recovered from his broken leg in time for camp, so I'm not worried about that. I expect another strong season from him.

11.

Cam Newton, QB, Panthers. Bye: 7.

Newton is extremely difficult to rank this year.

12.

Kirk Cousins, QB, Redskins. Bye: 9.



13.

Matthew Stafford, QB, Lions. Bye: 10.

14.

Jameis Winston, QB, Buccaneers. Bye: 6.

Winston gets a bump with the addition of DeSean Jackson to the fold. Winston's upside is better than last year, but he'll likely continue to have lower upside than the top fantasy quarterbacks.

16.

Eli Manning, QB, Giants. Bye: 8.

Manning looked bad last year, but the addition of Brandon Marshall should really help his fantasy value, which derived mostly from Odell Beckham Jr. last year.



Quarterback Running Back Wide Receiver Tight End
Comment...
;

by
ninerfan

by
vikingmike80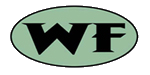 NFL Retirement ...

by raiders4life

by kkunert327
---
2017 NFL Mock Draft
- March 23
2018 NFL Mock Draft
- Feb. 17
NFL Picks
- Feb. 7
Fantasy Football Rankings
- Sept. 7
2017 NBA Mock Draft
- June 23
NFL Free Agents