By Chet Gresham -
@ChetGresham
Follow
@walterfootball
for updates.
As usual, strength of schedule (SOS) is always a tricky business as to how much you can trust it. But I'm a fan, especially when we look at the ends of the SOS spectrum. Today, I'll be looking at quarterback SOS, and as you can see here, the Broncos lead my rankings, while the Jets are last. I think we can safely assume that we'd rather our fantasy quarterback face the Jets rather than the Broncos. That, in a nutshell, is why looking at the extremes for pass defenses in a quarterback's schedule can be useful. You can see how they came out here:
These numbers reflect last year's statistics with an eye toward the second half of the season. There were plenty of changes this offseason that will push a team to be better or worse against the pass, but I think these stats get to the extremes of last year, which will be difficult to turn around completely. So there is my long caveat! Let's see who gets the easiest and toughest schedules this season.
Full Season
For full-season analysis, I always cut off Week 17, as most fantasy leagues skip the last week, plus at that point there are just too many factors to even make a half-educated guess as to where a team will be in the playoff race or if they'll be looking harder at young defensive players for the following season, etc.

Sam Bradford, Vikings
For the coming season, Bradford faces 10 teams with a ranking of 20 or greater, giving him the best SOS for the year. Bradford is a bit of anomaly, as he is one of the most accurate passers of all time, but doesn't do much to test the boundaries of defenses. The additions of Dalvin Cook and Latavius Murray should also push the Vikings to run more, but all in all, Bradford's conservative style against a weaker schedule could produce solid QB2 numbers with Stefon Diggs, Kyle Rudolph, Adam Thielen and, maybe, Laquon Treadwell at his disposal. Bradford isn't going to win you any single-QB leagues, but I don't see any reason not to grab him in 2QB leagues.

Drew Brees, Saints
The NFC South is usually a hot bed of fantasy passing numbers, and once again Brees is set up with a nice schedule. He also has six home games over the last eight games of the season, which for him, is always a good thing. You have to love when the Saints play on the road in the meaningless Week 17 game for fantasy because Brees is almost always better in the home dome and could easily be the top-scoring quarterback for the fantasy playoffs.

Cam Newton, Panthers
The weak schedule continues for the rest of the NFC South, as Newton, Matt Ryan and Jameis Winston all get better overall schedules due to their easier division schedules and the fact they take on the NFC North and get juicy matchups with the Jets. But I'm focusing on Newton here, because he took a big step back in fantasy last season due to injuries, which hurt his ability to run at the goal line and throw deep. His upgrades on offense and a good schedule, coupled with full health, would no doubt help him back into the top-10 fantasy quarterbacks.

Derek Carr, Raiders
Carr just signed a huge contract, but that wasn't exactly reflective of his fantasy ability so far. Not that he hasn't been a good quarterback, but he has been inconsistent as a fantasy quarterback at times, and when you add in a tough schedule, there's no reason to expect a top-five finish in what should be a balanced offense for the Raiders with the addition of Marshawn Lynch. Additionally, Carr has a very tough schedule to end the season with New England, Denver, the New York Giants, Kansas City, Dallas and Philadelphia. I'll be holding off on Carr unless he falls a ways past his current ADP of QB7.

Kirk Cousins, Redskins
I'm pretty high on Cousins due to his weapons and projected pass attempts, but his schedule is something to consider this season. First off, he takes on the Cardinals, Broncos and the Giants in Weeks 14, 15 and 16, which is going to be a tough road for your fantasy team if it makes the playoffs. Unfortunately, that isn't the only stretch of tough games for Cousins, but it does appear to be the worst. I think volume and a nice supporting cast will keep him as a top-10 quarterback this year, but his upside gets a bit of a haircut with his schedule.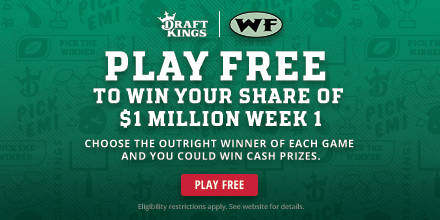 Playoff Possibilities
Drew Brees has a great fantasy playoff schedule, but a few cheaper signal-callers have some matchups that could help you late in the season.

Jameis Winston, Bucs
Winston is getting plenty of hype due to the additions of DeSean Jackson, Chris Godwin and O.J. Howard. Winston's ADP may be a bit too high for my liking, but he does get Detroit and Atlanta at home in Weeks 14 and 15, and the Bucs will head to Carolina in Week 16. Those are all good matchups, and if Winston is living up to his potential at that point, he should be ready to finish strong.


Paxton Lynch/Trevor Siemian, Broncos
The Broncos have two great receivers who still can get things done even with sub-par quarterbacking, so the potential is there for either Trevor Siemian or Paxton Lynch to be worthwhile in fantasy, and whichever quarterback does happen to lead the way, gets a nice playoff schedule. Weeks 14 through 16 will be a home game against the New York Jets, then on the road in the dome in Indianapolis, followed by another road trip to Washington. Overall, Denver's schedule is tough, but that playoff stretch could be useful, especially if we've seen Lynch or Siemian play well in tougher matchups at that point.

Joe Flacco, Ravens
Flacco will go to Cleveland in Week 15 - cross your fingers on the weather - and will then face Indianapolis at home in Week 16. Flacco has Danny Woodhead and Jeremy Maclin added to the fold this season, and I believe Flacco will once again throw the ball a bunch due to a poor running game. I don't love him as a fantasy pick, but his schedule could allow him to put up numbers for you in a pinch in the playoffs.
Quarterback Strength of Schedule Chart
For more recommendations, check out WalterFootball.com's
Fantasy Football Rankings
.
More 2016 Fantasy Football Articles:
Fantasy Football Rankings
2016 Fantasy Football Rankings:
2016 Fantasy Football Rankings: Quarterbacks
- 9/7 (Walt)
Chet Gresham's Fantasy Football Quarterback Rankings
- 8/30 (Chet)
2016 Fantasy Football Rankings: Running Backs
- 9/7 (Walt)
Chet Gresham's Fantasy Football Running Back Rankings
- 8/30 (Chet)
2016 Fantasy Football Rankings: Wide Receivers
- 9/7 (Walt)
Chet Gresham's Fantasy Football Wide Receiver Rankings
- 8/30 (Chet)
2016 Fantasy Football Rankings: Tight Ends
- 9/7 (Walt)
Chet Gresham's Fantasy Football Tight End Rankings
- 8/30 (Chet)
2016 Fantasy Football Rankings: Defenses
- 6/15 (Walt)
2016 Fantasy Football Rankings: Kickers
- 6/15 (Walt)
Fantasy Football Rookie Rankings
- 5/13 (Walt)
Fantasy Football Rookie Rankings: Dynasty
- 5/13 (Walt)
Fantasy Football Rookie Rankings: Dynasty
- 5/27 (Chet)
2016 Fantasy Football Mock Drafts:
2016 Fantasy Football Mock Draft: PPR
- 9/1 (Walt)
2016 Fantasy Football Mock Draft Video
- 8/31 (Walt)
2016 Fantasy Football Mock Draft: Real Draft
- 8/29 (Walt)
2016 Fantasy Football Mock Draft: Standard
- 8/25 (Walt)
2016 Fantasy Football Mock Draft: 2-QB
- 8/25 (Chet)
2016 Fantasy Football Mock Draft Video
- 8/24 (Walt)
2016 Fantasy Football Mock Draft: PPR
- 8/18 (Walt)
2016 Fantasy Football Mock Draft Video
- 8/13 (Walt)
2016 Fantasy Football Mock Draft: Standard
- 8/11 (Walt)
2016 Fantasy Football Mock Draft: Standard
- 8/4 (Walt)
2016 Fantasy Football Mock Draft Video
- 8/4 (Walt)
2016 Fantasy Football Mock Draft: PPR
- 8/2 (Chet)
2016 Fantasy Football Mock Draft: PPR
- 7/28 (Walt)
2016 Fantasy Football Mock Draft
- 7/21 (Walt)
2016 Fantasy Football: MFL 10 Draft
- 5/13 (Chet)
2016 Fantasy Football Cheat Sheets:
2016 Fantasy Football Cheat Sheet: Top 250
- 9/7 (Walt)
2016 Fantasy Football Cheat Sheet: Top 250 PPR
- 9/7 (Walt)
2016 Fantasy Football Cheat Sheet: Top 250 2-QB
- 9/7 (Walt)
2016 Fantasy Football Cheat Sheet: Top 250 Touchdown League
- 9/7 (Walt)
2016 Fantasy Football Cheat Sheet: Custom
- 9/7 (Walt)
2016 Fantasy Football: Dynasty Rankings
- 9/7 (Walt)
2016 Fantasy Football PPR Rankings
- 8/26 (Chet)
2016 Fantasy Football Spreadsheets
- 9/7 (Walt)
2016 Fantasy Football Articles:
2016 Fantasy Football Stock Report: Training Camp
- 9/7 (Walt)
2016 Fantasy Football Mock Draft Simulator
- 9/7 (Walt)
2016 Fantasy Football Sleepers
- 9/4 (Walt)
2016 NFL Preseason Recap, Fantasy Football Notes
- 9/2 (Walt)
2016 Fantasy Football Preseason Stock
- 9/2 (Walt)
2016 Fantasy Football Preseason Quarterback Targets
- 9/2 (Walt)
2016 Fantasy Football Waiver-Wire Targets
- 8/31 (Chet)
2016 Fantasy Football Busts
- 8/31 (Walt)
Fantasy Football Auction Advice
- 8/24 (Chet)
2016 Fantasy Football Round-by-Round Strategy Guide
- 8/18 (Walt)
2016 Fantasy Football Daily Fantasy Preseason Week 2 Streaming Options
- 8/18 (Chet)
2016 Fantasy Football Draft Queue: Wide Receivers and Tight Ends
- 8/17 (Chet)
2016 Fantasy Football Draft Queue: Quarterbacks and Running Backs
- 8/16 (Chet)
2016 Fantasy Football Training Camp Notes
- 8/10 (Chet)
2016 Fantasy Football Wide Receivers to Avoid
- 8/6 (Walt)
2016 Fantasy Football Running Backs to Avoid
- 8/5 (Walt)
2016 Fantasy Football Notes
- 7/26 (Chet)
2016 Fantasy Football Late-Round Wide Receiver Targets
- 7/21 (Chet)
2016 Fantasy Football Late-Round Running Back Targets
- 7/19 (Chet)
2016 Fantasy Football ADP Values
- 7/14 (Chet)
2016 Fantasy Football: C.J. Anderson Profile
- 7/7 (Chet)
2016 Fantasy Football Favorite MFL Players
- 6/29 (Chet)
2016 Fantasy Football: 2016 NFL Draft Fallout: Chip Kelly
- 6/23 (Chet)
2016 Fantasy Football: Marvin Jones Profile
- 6/22 (Chet)
2016 Fantasy Football: Devin Funchess Profile
- 6/15 (Chet)
2016 Fantasy Football 2-QB Draft
- 6/9 (Chet)
Fantasy Football Beginner's Guide
- 6/7 (Walt)
2016 Fantasy Football: Running Back Drafting and ADP
- 6/3 (Chet)
2016 Fantasy Football: Quarterback Drafting and ADP
- 6/1 (Chet)
2016 Fantasy Football: Eli Manning Profile
- 5/25 (Chet)
2016 Fantasy Football: Jordan Matthews Profile
- 5/24 (Chet)
2016 Fantasy Football Rookie Dynasty Draft Wrap-up
- 5/18 (Walt)
2016 Fantasy Football: 2016 NFL Draft Fallout
- 5/11 (Chet)
2016 Fantasy Football: MFL 10 Quarterback Values
- 4/30 (Chet)
2016 Fantasy Football: MFL 10 Wide Receiver Values
- 4/28 (Chet)
2016 Fantasy Football: Tight End Strength of Schedule
- 4/25 (Chet)
2016 Fantasy Football: Wide Receiver Strength of Schedule
- 4/21 (Chet)
2016 Fantasy Football: Running Back Strength of Schedule
- 4/20 (Chet)
2016 Fantasy Football: Quarterback Strength of Schedule
- 4/19 (Chet)
2016 Fantasy Football: MFL 10
- 2/19 (Chet)
2016 Fantasy Football Sleepers: Philip Rivers
- 2/16 (Chet)
2016 Fantasy Football: Quarterback ADP vs. Reality
- 2/12 (Chet)
2016 Fantasy Football Fallout: Marshawn Lynch Retires
- 2/11 (Chet)
2016 Fantasy Football Fallout: Calvin Johnson Retires
- 2/9 (Chet)
2016 Fantasy Football Forecast: Dynasty
- 1/21 (Chet)
2016 Fantasy Football Forecast: Tight Ends
- 1/19 (Chet)
2016 Fantasy Football Forecast: Wide Receivers
- 1/14 (Chet)
2016 Fantasy Football Forecast: Running Backs
- 1/13 (Chet)
2016 Fantasy Football Forecast: Quarterbacks
- 1/12 (Chet)
NFL Picks
- Nov. 15
2019 NFL Mock Draft
- Nov. 15
2020 NFL Mock Draft
- Nov. 3
Fantasy Football Rankings
- Sept. 5
2019 NBA Mock Draft
- Aug. 13
NFL Power Rankings
- June 3