By Chet Gresham -
@ChetGresham
Updated Aug. 23, 2017.
Follow
@walterfootball
for updates.
There truly is no offseason in the NFL, and that applies to fantasy as well. Below, I gather some of the more interesting tidbits from the news and look at them with a fantasy perspective.
Aug. 23 Updates

Andrew Luck, QB, Colts.
The Colts are cutting it close to get Andrew Luck on the field for Week 1. He still has no timetable for a return, and Indianapolis has around six full practices before taking on the Rams in L.A. to start the season. There have been no rumors of Luck missing a bigger chunk of time than Week 1, but we can't rule out that he won't be a full-go and his old self until a few games into the season. Any game Luck misses is a huge hit to this offense and its fantasy players with Scott Tolzien at the helm. If Luck doesn't end up playing Week 1, the biggest winner would be the Rams' defense.

Odell Beckham Jr. , WR, Giants.
The Giants still fear that Odell Beckham Jr. could miss Week 1 and 2 with his ankle sprain, but there still is plenty of hope he can be ready for Week 1. It's a tough spot for fantasy drafters, but as it is, I would go ahead and grab him as you usually would in the first round; it sure seems like one week missed would be the worst-case scenario at the moment.

Jordan Reed, TE, Redskins.
Jordan Reed practiced on Wednesday and looked good pushing off his injured toe. As long as he doesn't have any setbacks this week, he should get in a series for the next preseason game and be on track for Week 1. Injury is always a concern for Reed, but when he's out there he's putting up Gronkowski-ian numbers.

DeShone Kizer, QB, Browns.
DeShone Kizer has been named the starter for the always-important third preseason game, while Brock Osweiler won't even play. Kizer has shown enough so far to take over the starting job from poor competition, so he'll likely just need to not fall apart in this game to win the job outright. Osweiler is likely done in Cleveland, as he's been awful.

Danny Woodhead, RB, Ravens.
Danny Woodhead has a hamstring injury, which could hold him out until Week 1. There is some concern that he could miss Week 1, but right now, it doesn't seem to be the case. Woodhead has a tremendous amount of upside in this offense as a pass catcher, and there's no reason to think this will keep him from that job for the season, but injuries have been a problem for the now 32-year-old, so finding his backup could be a good use of time. Right now, that guy appears to be Buck Allen, who has by all accounts been the most impressive back in camp. Grabbing Allen as a flier isn't a bad idea, but also be sure to take any discounts this injury might give for Woodhead.

Jordan Matthews, WR, Bills.
Jordan Matthews was back on the field Wednesday doing individual drills despite only being a week removed from suffering a fracture on his sternum. It appears that he's on track to start Week 1, and despite Buffalo's rebuilding/tanking efforts, he should be the No. 1 target.

C.J. Prosise, RB, Seahawks.
C.J. Prosise strained his groin in warmups before last week's second preseason game and has now missed the last two practices. Seattle's coaching staff has mentioned more than once that they are concerned with his ability to stay on the field, and so far, he hasn't. The Seattle backfield is messy, and Prosise is an amazing talent, but his track record has not been good as far as injuries go; I'd only take him as a late-round pick.

Mike Gillislee, RB, Patriots.
Mike Gillislee finally returned to practice on Tuesday after dealing with a hamstring injury for a couple weeks. He practiced in full and appears ready to compete for snaps in a crowded and diverse New England backfield. With more than two weeks until Week 1, he will have time to get up to speed, and he does have the best shot at goal-line carries, though Rex Burkhead looms.
Aug. 22 Updates

Buffalo Bills
Anquan Boldin has decided to retire. He was a great player, but I doubt his extreme competiveness gelled well with the Bills trading away some of their best talent on offense and defense. The Bills are clearly in rebuilding mode, which isn't good for Tyrod Taylor in the slightest. Zay Jones and Jordan Matthews will try to handle the No. 1 and 2 wide receiver jobs, and LeSean McCoy should still be a strong play due to his pure ability, but we need to be prepared for some bad football in Buffalo, which will hurt some fantasy numbers.

Trevor Siemian, QB, Broncos.
Trevor Siemian has won the starting job in Denver. Paxton Lynch had some good practices shuffled in with a lot of bad ones and then couldn't get it in done in preseason. Siemian is the Broncos' best chance to win games, but they very much need to upgrade sooner than later if they want to compete. A trade for Tyrod Taylor or signing Colin Kaepernick would probably make too much sense.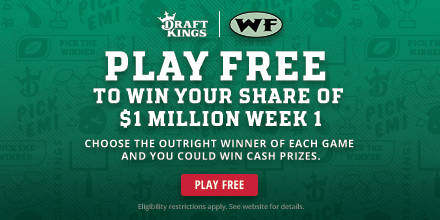 Jordan Reed, TE, Redskins.
Jordan Reed has been activated from the PUP list. He's wearing some orthotic shoes now, which should help his toe sprain, or whatever it was. If you've drafted him already, this week is one to keep an eye on. If he can practice without pain and play a couple snaps in the Preseason Week 3 dress rehearsal, I think you can breathe a sigh of relief for now.

Philadelphia Eagles RBs
Philadelphia's running back situation is a nightmare for the team, but it could give us fantasy freaks a decent value running back to pick up. So far, LeGarrette Blount has been a bust in preseason, so it appears the early down job is still up for grabs. Right now, the player closest to that job is Wendell Smallwood, who Philly Voice's Jimmy Kempski believes can win the job outright.
Even if Smallwood does win the job, he will be in a pass-first offense in which veteran Darren Sproles will see a big chunk of work, so don't go crazy acquiring Smallwood, but do stop acquiring Blount anywhere near his ADP.

Bilal Powell, RB, Jets.
Matt Forte might not be ready for Week 1, as Jets coach Todd Bowles wouldn't commit to his availability. Forte hasn't practiced this training camp due to a hamstring injury, so even if he were healthy enough to play, he likely won't be in game shape. Bilal Powell was already the lead back by most accounts, and now it's going to be difficult for Forte to make a dent in that job moving forward. Keep drafting Powell.

Eric Ebron, TE, Lions.
Eric Ebron has now been sidelined for three weeks due to a hamstring injury. All signs have pointed to Ebron taking a big step forward as an offensive player this season, but he's off to a bad start to say the least. We still have a few weeks before Week 1, so there is time, but he'll need to get back out there soon. If he has any setbacks, I do like Kenny Golladay to become a strong red-zone play in Ebron's absence.

Le'Veon Bell, RB, Steelers.
Le'Veon Bell should return to the Steelers shortly after their third preseason game according to ESPN's Jeremy Fowler. Bell wasn't expected to hold out during the season, and this should give him enough time to get back on the same page as his teammates. He may be a little rusty to start, but he's a stud and the rest is probably better than the injury risk of the preseason.

Patrick Mahomes, QB, Chiefs.
Patrick Mahomes has shown in preseason that he has the ability to play in this league, but coach Andy Reid made it clear that Alex Smith is the quarterback. Smith has looked good this preseason and likely will keep Kansas City in games by not turning the ball over. Of course, an injury would change that, but I expect Smith will head to Jacksonville or the like next season and Mahomes will take over then.

DeAndre Hopkins, WR, Texans.
DeAndre Hopkins has been out of practice since August 9 due to a hand injury. The team isn't acting as if it is serious, so he should be ready to go for Week 1, but it's worth keeping an eye on, especially for a player who will need to take a big step forward again to be worth his current ADP.

Cam Newton, QB, Panthers.
Cam Newton is throwing again on a limited basis during drills. It looks like this week will be a turning point, as he will ramp up his workload. If we see any setbacks, then I think it would be time for real concern.


Blake Bortles and Chad Henne, QBs, Jaguars.
Chad Henne and Blake Bortles split work on Sunday, as the quarterback competition has been opened up. Bortles has been awful, so Henne would likely be an upgrade at this point, but overall this offense will have trouble with either at the helm. But if you are in a 2QB league, you should scoop Henne up.

Jordan Matthews, WR, Bills.
Jordan Matthews says he will be ready for Week 1. We can't trust a player's evaluation of his own injury, but he went on to say he believes it will be a pain-management situation by then, more than anything else. With Sammy Watkins and Anquan Boldin gone, Matthews gets a good boost and should be the No. 1 target, unless Zay Jones really makes an early move.

Alvin Kamara, RB, Saints.
Alvin Kamara has played well this preseason. At 5-foot-10, 215 pounds, he's not as small as one would think for a pass-catching back, plus he's shown ability between the tackles so far. He has assured himself work in the offense on game days, but the Saints are always a tough offense to project with so many moving parts. I've been targeting Kamara in PPR leagues, as his ADP has stayed in a good range, and I expect I will continue to do so.

Jamaal Charles, RB, Broncos.
Jamaal Charles has ramped up his practices and is going full speed without a knee brace. As long as he's healthy, this is something they had to do at some point. Much will depend on how he comes out of these practices and if he can go in the third preseason game.
Aug. 16 Updates

Ryan Mathews, RB, FA.
The Eagles released Ryan Mathews after he was finally declared healthy. The team saves $4 million against the cap, and Mathews will end up signing with a running back-needy team. That team could be the Ravens, as Terrance West is an average running back, but there are other landing spots that make sense. Mathews has a lot of ability, but injuries have been the bane of his career. He might be worth a flier, but I'd like to see where he lands first.

John Brown, WR, Cardinals.
John Brown returned to practice and was considered a "full" participant. This comes just a day after Bruce Arians had ripped into his receivers and said he was concerned with Brown's quad injury. Brown had missed two weeks with his injury, but now that he's back, he can continue to make good on his return to form after a lost 2016 season due to injuries and complications due to sickle cell. This recent injury is a concern, but if he can stay healthy, his upside is quite high in the Cardinals' offense.

Amari Cooper, WR, Raiders.
Amari Cooper returned to practice after missing seven of the last eight practices with a leg injury. The team never went into detail about the injury, but the fact he is back at practice is all we really need at the moment. As long as he can stay out there, he should be fine to go for your fake team in Week 1.

Jamaal Charles, RB, Broncos.
Jamaal Charles will sit out the second preseason game. The Broncos are being extra careful with him and will likely just try to keep him healthy enough for 10-12 touches a game to start the season. He'll need to show he can stay healthy and productive for his workload to increase. He's worth a flier in fantasy drafts, but I'm not holding out too much hope.

Breshad Perriman, WR, Ravens.
Breshad Perriman can't seem to stay on the field, as he now has suffered a Grade 2 hamstring strain. He's been out for a couple weeks due to the injury and will likely be out another couple weeks before he is ready to return. This likely gives Mike Wallace the biggest bump in targets, but Jeremy Maclin would also see some funneled his way.

O.J. Howard, TE, Bucs.
Bucs beat writer Jenna Laine doesn't think we'll see much from O.J. Howard as a receiver this season. He's been a strong blocker in camp, but is still raw as a receiver and the Bucs already have Cameron Brate ready to go as a receiver who knows the offense. There really is no reason to draft Howard in any re-draft leagues this season, and don't skip Brate, especially in 2TE leagues.

Adam Shaheen, TE, Bears.
The Bears aren't an offense to target, but in dynasty, you might want to grab rookie tight end Adam Shaheen, who beat writer Jeff Dickerson believes will see a lot of time on the field this year. Dion Sims is likely to man the starting spot, as he is a strong blocker and the Bears are going to rely on the run, but Shaheen should be the future for them.

DeMarco Murray, RB, Titans and Jay Ajayi, RB, Dolphins.
DeMarco Murray and Jay Ajayi have both returned to practice. Both have injury concerns, with Murray getting up in age and Ajayi running with reckless abandon, but both are also strong fantasy plays, due to their large roles in the offense.

Erik Swoope, TE, Colts.
Colts tight end Erik Swoope underwent arthroscopic knee surgery and is considered week-to-week for a return. The Colts like to use two tight ends, and Swope was the backup/partner to Jack Doyle, which should give Doyle a few extra helpings of targets to start the season. Swope makes for a safe tight end pick late in drafts as long as Andrew Luck is alive.

John Ross, WR, Bengals.
John Ross returned to practice for the Bengals after missing all of the offseason and the beginning of training camp due to a shoulder injury. He likely won't be a consistent fantasy play, but his speed is going to be a big help to this offense and Andy Dalton, as Ross should be able to get behind coverage and spread a defense out.


Bilal Powell and Matt Forte, RBs, Jets.
Both Bilal Powell and Matt Forte continue to miss practice. Forte's absence is due to a hamstring injury, while Powell's injury is to his neck. The Jets aren't obligated to say much about the injuries, so we just don't know how bad they are. A neck injury, at the very least, sounds like it could be something that could keep Powell out a while, and he's the guy you want on your fantasy teams this season. I'll be keeping a close eye on his practice status.

Kenny Golladay, WR, Lions.
Kenny Golladay showed why so many have been high on him when he snagged two touchdowns against the Colts on Sunday. And the red zone is where he would need to do his fantasy business, because he is currently too far down the target totem pole at the moment. There is room for him to gather more targets as the season goes on, but in normal re-draft leagues, I'd only look at him as a late-round flier.

Mike Williams, WR, Chargers.
Rookie receiver Mike Williams is eyeing an October return from his back injury, which would give him around four games missed. The Chargers could go ahead and put him on the reserve/PUP list, which would push him out for six games. Either way this is not a great start for a rookie receiver. He's officially off the re-draft radar.

Leonard Fournette, RB, Jaguars.
Leonard Fournette will miss Jacksonville's second preseason game with an injured foot. The Jaguars will be cautious with Fournette, who is the motor behind what they want to do on offense this season. Right now, it doesn't appear to be an injury that they are concerned about, so I'd keep him where he is on your draft boards.

Devonta Freeman, RB, Falcons.
Devonta Freeman is in the concussion protocol after leaving practice on Sunday. There's no reason to believe this head injury will linger.

Marqise Lee, WR, Jaguars.
Marqise Lee has a high ankle sprain and will likely be out 4-6 weeks. He will try to be ready for Week 1, but there's a chance he misses the game. He's a good player on a bad team and now injured. Things aren't looking great for him. Dede Westbrook would likely get the start if Lee can't go in Week 1.

Paul Richardson, WR, Seahawks.
Paul Richardson has a shoulder joint sprain and will be out a few weeks. He is no doubt a great talent, but he can't seem to stay on the field. His upside is worth it in dynasty, but right now, he'll be tough to roster in most leagues unless Tyler Lockett also can't stay healthy.
Aug. 9 Updates

Jets
Quincy Enunwa is out for the season with a neck injury, meaning the Jets are somehow in worse shape than when training camp started, which is a tough task to accomplish. Will you be able to get any fantasy players from this team?
It's going to be tough, but Bilal Powell is the obvious choice to see a lot of work, both as a runner and receiver. He won't be a touchdown king, but his PPR numbers should be good. As for receivers, there's Robby Anderson as the No. 1 now, and he has some value, but we could see targets spread around quite a bit with such a lack of top talent to take them, and on a team that won't score much, that makes for some poor individual numbers. At this point, Austin Seferian-Jenkins should move up the target list even with a two-game suspension to start the year. He's been getting praise this offseason, and we know he has skills. His upside in this offense is still not great, but he could easily be a top-three target from a team for cheap.

Jay Cutler, QB, Dolphins.
Jay Cutler has decided to come out of retirement to quarterback the Miami Dolphins. He will rejoin Adam Gase, who helped him to his most efficient season when Gase was the offensive coordinator in Chicago. This is a good move by the Dolphins, especially if Gase can wrangle in Cutler like he did in Chicago. Cutler will likely be used much as Ryan Tannehill would have been, as a game manager, handing the ball off to Jay Ajayi and hitting Jarvis Landry on short to medium passes. I was down on this passing game for fantasy as it was, so I don't think Cutler does anything to harm my projections about Miami moving forward.

Andrew Luck, QB, Colts.
Indianapolis' coaching staff isn't willing to give any timetable for Andrew Luck's return, but coach Pagano did make a point to say Luck has played a lot of football, insinuating that he won't need a lot of work to be ready to go for Week 1. At this point I'm not overly worried, but there are plenty of good quarterbacks to draft from and I could see being cautious for now.

Bengals RBs.
I won't get into too much depth-chart breaking news, because all depth charts are just placeholders at the moment. Take Jeremy Hill, he's listed as the No. 1 back, but it just takes a little common sense to show you that Joe Mixon is ahead of Hill and will be the preferred back in Cincinnati as long as he's healthy. But Mixon is listed as third on the depth chart, which is just Marvin Lewis' way of giving veterans some reason for hope as their careers fade away.

Kareem Hunt, RB, Chiefs.
Kansas City rookie running back Kareem Hunt has started to see more work with the first team of late and appears to be in a real competition with Spencer Ware for the starting job. Right now, I like Ware, but I'm not going to look at evidence to the contrary if it presents itself and not switch to Hunt if he wins the job.

Bills WRs.
Anquan Boldin signed with the Buffalo Bills, greatly increasing the talent in their receiving group. Sammy Watkins is of course the No. 1 and Zay Jones could still win the No. 2 job, but Boldin is no doubt the No. 3 and a great outlet and red zone receiver for Tyrod Taylor. I'd still target Jones late in drafts, but this move makes Tyrod Taylor's stock rise enough to feel a bit safer with him as your starter.

Duke Johnson, RB, Browns.
Duke Johnson received some praise from wide receivers coach Al Saunders saying, "He's going to be a dynamic player in this league as a versatile guy who can catch and run." The idea of Johnson working out of the slot is intriguing to his PPR value this season, and it appears the team wants to use him quite a bit, but we also need to remember there won't be a ton of fantasy points to go around in this offense. But for full-point PPR, Johnson should continue to have value at his current ADP.

Dwayne Allen, TE, Patriots.
Ben Volin from the Boston Globe notes that Dwayne Allen and Tom Brady have shown chemistry in the red zone so far this training camp. There are many weapons in New England, so doling out touchdowns and fantasy points to all of them isn't plausible, but Allen is no doubt a good red-zone target and we know the Rob Gronkowski isn't the healthiest kitten in the basket.

Nelson Agholor, WR, Eagles.
The Eagles have been talking up Nelson Agholor in the slot, which is Jordan Matthews' position. It really doesn't seem logical for Agholor to pass Matthews on the depth chart, especially as Matthews has been practicing in full this training camp, so there is some thought that Matthews might be available for a trade. Philadelphia's receiving group is a bit crowded at the moment, so a trade of some kind wouldn't be out of the question. Keep any eye on this, as Agholor would see a good bump and Matthews could end up going to a team where he would be in line for more work.

Jay Ajayi, RB, Dolphins.
Jay Ajayi returned to practice on a limited basis Tuesday. He still hasn't been cleared from the concussion protocol, but this shows he is close and should be back fully back soon.

Eddie Lacy, RB, Seahawks.
Eddie Lacy reportedly came in under his designated 250-pound threshold, so he still appears on track. He's also splitting time with Thomas Rawls with the first team, but is still not 100 percent after offseason surgery. Lacy was signed to be the starter, but Pete Carroll is going to field the best team he can, so Lacy will need to step it up during the preseason.

Latavius Murray, RB, Vikings.
Latavius Murray has been activated from the active/PUP list, and it is just in time if he wants to chip away at rookie Dalvin Cook's lead to be the No. 1 running back. If things go as they have been, Cook should end the preseason as the No. 1 back, but with Murray in the mix, we can't be 100 percent sure of that.
Aug. 4 Updates

Ryan Tannehill, QB, Dolphins.
Ryan Tannehill hurt his left knee in practice on Thursday. This was a non-contact injury, and initial reports are of a hyperextension and possible PCL damage. It's still too early to know the extent of the injury until he undergoes an MRI. He likely will miss a decent chunk of time as it is, but we'll need to see if the doctors rule out anything worse. The Dolphins' front office has already brought up controversial quarterback Colin Kaepernick as a contingency plan and would likely be an organization who would go ahead and sign him if they felt the need.

Forrest Lamp, OL, Chargers.
The Chargers have lost their first-round offensive lineman Forrest Lamp to an ACL injury, which is par for the course for this team it seems. They have beefed up their offensive line, but Lamp was part of that beef, so it did take a hit. I'm still on board for this team's offense this season, but anymore injuries will start causing a lot of real-life and fantasy problems for this team.

Will Fuller, WR, Texans.
Texans second-year receiver Will Fuller fractured his collar bone in practice on Wednesday and will be out two to three months. That puts him at a big disadvantage as he'll miss the start of the season and could even be held out until the Texans return from their bye in Week 8. The injury shouldn't be anything that will hurt his long-term value though, so feel good about targeting him in dynasty still.

Sterling Shepard, WR, Giants.
Sterling Shepard gave his fans a scare when he hurt his ankle in practice and had to be carted off, but the news ended up better than first thought as he has a low ankle sprain and should be back in a couple weeks. His fantasy value already took a hit with the signing of Brandon Marshall, and missing time in training camp is also not a great start to the season. I doubt we can ask for much from Shepard this season with Eli Manning chucking the rock.

Ameer Abdullah, RB, Lions.
It's been reported multiple times, but Ameer Abdullah will be the Lions' feature running back this season, according to running backs coach David Walker. Unfortunately, Detroit's lead back role isn't one that will see 250-plus touches. If Abdullah can stay healthy, he will likely hit 200 or more touches and be worth some fantasy equity, but with Theo Riddick as the primary receiving back, we have to temper expectations.

Nelson Agholor, WR, Eagles.
Eagles post-hype receiver Nelson Agholor is getting quite a bit of praise out of Eagles camp. He's still behind Jordan Matthews and Alshon Jeffery - who are both currently dinged - and appears to be beating out Torrey Smith for the No. 3 receiver job at the moment. Agholor is worth getting back on your fantasy radar.

Derrick Henry, RB, Titans.
DeMarco Murray is out with a hamstring tweak. It's likely nothing of concern, but it allows me to speculate on Derrick Henry's upside if Murray were to ever to miss any significant time this season. Henry would no doubt be a Top-10 fantasy back, but of course, his ADP is too high for his role at the moment. Murray has held up well in his career, and the odds are against him suffering a season-long injury, so that puts Henry in an almost impossible spot for fantasy players.

Samaje Perine, RB, Redskins.
Rob Kelley is in the lead for the starting running back job in Washington at the moment according to The Washington Post, which believes he will start the season as the No. 1 back. That very well may be true, but I still believe Samaje Perine is the more talented back and should win work as the season goes along. That unfortunately makes Perine a tough fantasy pick since we don't know when that might happen. I like his upside, but he'll need to come on strong and win the job outright to be a good fantasy pick at his ADP.

Cam Meredith, WR, Bears.
The Chicago Sun-Times sees good chemistry between Mike Glennon and Cam Meredith so far in camp, and just a few days ago, Glennon talked Meredith up saying he should have "a big year." It doesn't appear as if Kevin White is going to cut into Meredith's target numbers and the Bears will likely be playing from behind often, which makes Meredith a steal at his current ADP.

Mark Ingram, RB, Saints.
Saints reporter Mike Triplett believes Mark Ingram will be the running back who ends up with the most work in the backfield, and reports that Ingram has been "very active in the passing game" thus far in training camp. That receiving work and the offense's need to not be one dimensional should keep Ingram as the lead back over Adrian Peterson, who can't catch a ball he has already caught.

Alshon Jeffery, WR, Eagles.
Alshon Jeffery missed his third straight practice with an injured shoulder. The team doesn't seem to be worried, and he could practice on Friday, but it does feel like the same old, same old from Jeffery. He'll need to be had a discount to feel good about drafting him right now.

Zay Jones, WR, Bills.
Zay Jones is in the lead for the No. 2 receiver job in Buffalo, according to beat writer Joe Buscaglia. It's not a prime spot for a fantasy receiver, but it does have some upside due to Sammy Watkins' injury history. As long as Jones is secure in the No. 2 spot, he'll be worth drafting this season.
Aug. 1 Updates

Andrew Luck, QB, Colts.
Andrew Luck wouldn't commit to being ready for Week 1 of the regular season. This is concerning, but it's still way too early to freak out. In the interview where he said he might not be ready, he also said, "It's hard for me to look beyond, really, today's rehab session. That's the approach I have to take ... if you want to get truly healthy." I'll take that as my answer, and hopefully we'll know more in the next few weeks. For now, I've dropped him a bit in my rankings just to be safe, but if he's falling in drafts, I'd still grab him at value.

Jay Ajayi, RB, Dolphins.
Jay Ajayi is being evaluated for a concussion after a hard hit in practice on Monday. If he did suffer a concussion, the Dolphins will likely take their time with his recovery so he's 100 percent. Ajayi is this team's offense when you get down to it. His running style is a little scary, and this injury seems to coincide with that running style. I would expect him to face some dings this season at the least. Kenyon Drake took over lead-back work in practice after Ajayi left, but if Ajayi were to miss regular-season time, Drake would likely split time with Damien Williams and the Dolphins would end up passing more.

Christian McCaffrey, RB, Panthers.
Jonathan Stewart had high praise for Christian McCaffrey's route running, and beat reporter David Newton wrote that McCaffrey has been "peppered with short passes and screens" early in camp. Stewart said that "There's not going to be anybody in this league that can cover him 1-on-1." This is all good news for McCaffrey's PPR value this season, but Stewart isn't going away and will likely see the majority of the early down rushing attempts.


Latavius Murray and Dalvin Cook, RBs, Vikings.
Latavius Murray still has no timetable to return other than to say that he'll be ready for the regular season. Unless Murray comes back sooner than later and impresses, rookie Dalvin Cook has the lead in the running back competition. If Cook can also prove his pass-catching and blocking skills, he should be able to win a three-down job, which would give him a ton of upside. At this point his ADP is still in a good range for his upside, so feel free to scoop him up.


Doug Martin and Jacquizz Rodgers, RBs, Bucs.
There's been much speculation as to who would lead the Buccaneers backfield once Doug Martin returns from his suspension in Week 4. Reports have been all over the place, with some saying Jacquizz Rodgers has a real chance to beat out Martin, to Rodgers being in a committee for the first three weeks. I still think the obvious answer is that Rodgers is the lead back for the first three weeks and then Martin takes the job back over in Week 4, when unfortunately, the Buccaneers hit a tough defensive matchup stretch. Rodgers is worth a pick late and Martin is as well, but Martin's current ADP as the 20th running back off the board is way too steep a price for me.

Chester Rogers, WR, Colts.
Chester Rogers is currently running as the No. 3 receiver in Indianapolis. If he can stick there, he would have some deep-league appeal, but we still have a way to go and Kamar Aiken and Phillip Dorsett are still trying to get their hands on the job.

Eric Ebron, TE, Lions.
Eric Ebron hurt his hamstring Sunday, but the Lions are calling it a "tweak," which should just mean a few days to a week on the sidelines. He's had trouble putting together full seasons so far in his career - and these types of injuries only help reinforce the thought that he could miss a game or two this season -, but unless he receives a significant injury, all signs point to him becoming a bigger part of this offense in 2017.

Jamaal Charles, RB, Broncos.
Peter King reports that Jamaal Charles will likely see eight to 10 touches per game if he is healthy. Charles' age and injury history make it tough to ask for much more from him, especially out of the gate. Unfortunately for fantasy, those just aren't enough touches to give you any kind of consistency from week to week. Late in PPR leagues, he has some value, but I would only take a flier on him.

Marquise Goodwin, WR, 49ers.
The Sacramento Bee has Marquise Goodwin as the clear starting wide receiver alongside Pierre Garcon, while Jeremy Kerley would land in his usual slot role. Goodwin has the speed to do some work in the Taylor Gabriel vein, but will also be on a team that is deficient in overall talent, unlike the Falcons.

Mike Williams, WR, Chargers.
Chargers rookie Mike Williams is out at least until the regular season, but there is no guarantee he will be ready then either. He needs to be taken off all re-draft draft boards.
July 27 Updates

Joe Flacco, QB, Ravens.
Joe Flacco hurt his back while lifting weights, but for now, the Ravens are just saying they will give him a week of rest and see where he is. But, beat writer Jeff Zrebiec reports that Flacco might miss three to six weeks, which is quite concerning for everyone in Baltimore. Don't be surprised to see Baltimore looking at quarterbacks, as the team has the awful Ryan Mallett as its current backup.


Terrance West and Danny Woodhead, RBs, Ravens.
Kenneth Dixon had surgery to repair a torn meniscus and will miss the entire season. The Ravens will look to bring someone in to compete with Terrance West for work, but Danny Woodhead's usage should be great if he can stay healthy. West, is likely going to be the lead back, but it's worth seeing who they bring in before going all-in on the average back.

Jordan Reed, TE, Redskins.
Jordan Reed has a toe sprain and will start training camp on the active/PUP list. It appears to a minor problem that should resolve itself quickly, but the coaching staff will likely baby him due to his injury history. It is a stark reminder that Reed is dinged up often.

Cam Newton, QB, Panthers.
Cam Newton isn't a full-go yet, but he went through team drills and was throwing the ball well, according to onlookers. It's good to see him participating, and it looks like he won't have many limitations to start camp. He's also lost a few pounds; whereas he had been playing around 260 pounds, he is now closer to his listed weight of 246. That's still huge for a quarterback and should allow him to absorb more hits than your average signal-caller, but also make him a bit quicker. Newton really is set up for a bounce-back season, but I don't think he'll ever return to his MVP numbers from 2015.


Trevor Siemian and Paxton Lynch, QBs, Broncos.
Trevor Siemian will start out taking reps with the first team, but then rotate with Paxton Lynch. Lynch made a push at the end of the offseason program, but Siemian has remained the more consistent passer so far in practices. Lynch has a shot if he can put together a strong stretch this training camp, but Siemian is in the lead. Neither have much fantasy upside, but they do have a soft schedule and could be useful in 2QB leagues.

Jamaal Charles, RB, Broncos.
Jamaal Charles has been cleared for training camp. He will likely be eased in, but as long as he doesn't have any setbacks, he should be able to make the team. There's a real chance that even if he's healthy, Charles could be more of a third-down back to save wear and tear on his knee. If he's looking good this camp, that is where I'd put his value to be safe.

George Kittle, TE, 49ers.
The 49ers admitted that they've tried trading Vance McDonald, which should be a strong indication that they like what they have in George Kittle. McDonald will get a chance to beat out Kittle, but the odds seem long at this point. I doubt you'll get anything from Kittle this year in fantasy, but he shouldn't be on dynasty waivers at this point.

Theo Riddick, RB, Lions.
Detroit beat writer Tim Twentyman expects Theo Riddick to see more work in the red zone with Anquan Boldin out of town. Riddick continues to be a good PPR pick, but an increase in touchdowns could make him a great one at his current ADP.

John Ross, WR, Bengals.
Bengals rookie John Ross is still a couple weeks from being able to practice. He, of course, wasn't there for any of the offseason program, so he is undoubtedly behind the eight ball. Brandon LaFell and Tyler Boyd will likely have to be overtaken for targets at this point, which isn't good news with A.J. Green and Tyler Eifert already atop the pecking order.

Kelvin Benjamin, WR, Panthers.
Kelvin Benjamin appears to have slimmed down since showing up at OTAs a little on the hefty side. His current ADP as the 27th receiver off the board is probably a decent spot to grab him after a down year last season that coincided with a down and injury-plagued year from Cam Newton.

Sammie Coates, WR, Steelers
Sammie Coates had a knee scope and will need 3-4 weeks to recover. He's already way down the depth chart now, so this just helps solidify his do-not-draft status.
For earlier fantasy notes from this offseason, check out the
Fantasy Notes archive
.
Also, check out our
Fantasy Football Rankings
.
More 2015 Fantasy Football Articles:
Fantasy Football Rankings
2015 Fantasy Football Rankings:
2015 Fantasy Football Rankings: Quarterbacks
- 9/10 (Walt)
Chet Gresham's Fantasy Football Quarterback Rankings
- 9/4 (Chet)
2015 Fantasy Football Rankings: Running Backs
- 9/10 (Walt)
Chet Gresham's Fantasy Football Running Back Rankings
- 9/4 (Chet)
2015 Fantasy Football Rankings: Wide Receivers
- 9/10 (Walt)
Chet Gresham's Fantasy Football Wide Receiver Rankings
- 9/4 (Chet)
2015 Fantasy Football Rankings: Tight Ends
- 9/10 (Walt)
Chet Gresham's Fantasy Football Tight End Rankings
- 9/4 (Chet)
Chet Gresham's Fantasy Football Flex Rankings
- 9/4 (Chet)
2015 Fantasy Football PPR Rankings
- 9/4 (Chet)
2015 Fantasy Football Rankings: Defenses
- 8/27 (Walt)
2015 Fantasy Football Rankings: Kickers
- 8/27 (Walt)
Fantasy Football Rookie Rankings
- 5/14 (Walt)
Fantasy Football Rookie Rankings: Dynasty
- 5/14 (Walt)
2015 Fantasy Football Mock Drafts:
2015 Fantasy Football Mock Draft Simulator
- 9/10 (Walt)
2015 Fantasy Football Mock Draft
- 9/3 (Walt)
2015 Fantasy Football Mock Draft
- 8/27 (Walt)
2015 Fantasy Football Mock Draft
- 8/20 (Walt)
2015 Fantasy Football Mock Draft
- 8/13 (Walt)
2015 Fantasy Football Experts Draft
- 8/11 (Chet)
2015 Fantasy Football Mock Draft
- 8/7 (Walt)
2015 Fantasy Football Mock Draft
- 8/6 (Chet)
2015 Fantasy Football Mock Draft
- 7/31 (Walt)
2015 Fantasy Football Mock Draft
- 7/23 (Walt)
2015 Fantasy Football Mock Draft (2-QB)
- 7/15 (Chet)
2015 Fantasy Football Mock Draft (PPR)
- 7/6 (Chet)
2015 Fantasy Football Cheat Sheets:
2015 Fantasy Football Cheat Sheet: Top 250
- 9/10 (Walt)
2015 Fantasy Football Cheat Sheet: Top 250 PPR
- 9/10 (Walt)
2015 Fantasy Football Cheat Sheet: Top 250 2-QB
- 9/10 (Walt)
2015 Fantasy Football Cheat Sheet: Top 250 Touchdown League
- 9/10 (Walt)
2015 Fantasy Football Cheat Sheet: Custom
- 9/10 (Walt)
2015 Fantasy Football: Dynasty Rankings
- 9/10 (Walt)
Chet Gresham's Fantasy Football Top 200 Rankings
- 9/4 (Chet)
Chet Gresham's 2015 Fantasy Football Positional Cheat Sheet
- 9/4 (Chet)
Chet Gresham's 2015 Fantasy Football Overall Cheat Sheet
- 9/4 (Chet)
2015 Fantasy Football Articles:
2015 Fantasy Football Stock Report: Training Camp
- 9/10 (Walt)
Fantasy Football Tight End Matchup Chart: Week 1
- 9/9 (Chet)
Fantasy Football Wide Receiver Matchup Chart: Week 1
- 9/8 (Chet)
2015 Fantasy Football Sleepers
- 9/8 (Walt)
Fantasy Football Running Back Matchup Chart: Week 1
- 9/7 (Chet)
Fantasy Football Quarterback Matchup Chart: Week 1
- 9/6 (Chet)
2015 NFL Preseason Recap, Fantasy Football Notes
- 9/4 (Walt)
2015 Fantasy Football Preseason Stock
- 9/4 (Walt)
2015 Fantasy Football Quarterback Targets
- 9/4 (Walt)
2015 Fantasy Football Busts
- 9/4 (Walt)
2015 Fantasy Football Goal-Line Running Backs
- 9/3 (Chet)
2015 Fantasy Football News
- 9/1 (Chet)
2015 Fantasy Football: Better Than ADP
- 8/31 (Chet)
Daily Fantasy Football: Running Backs
- 8/27 (Chet)
2015 Fantasy Football: Late-Round Running Back Fliers
- 8/24 (Chet)
2015 Fantasy Football Fallout: Jordy Nelson Injury
- 8/24 (Chet)
2015 Fantasy Football Players to Target
- 8/22 (Chet)
2015 Fantasy Football Spreadsheets
- 8/22 (Walt)
2015 Fantasy Football Round-by-Round Strategy Guide
- 8/20 (Walt)
2015 Fantasy Football: The Perfect Draft
- 8/20 (Chet)
2015 Fantasy Football Players to Avoid: LeSean McCoy
- 8/18 (Chet)
2015 Fantasy Football Values: Wide Receivers
- 8/14 (Chet)
Daily Fantasy Football: Wide Receivers
- 7/29 (Chet)
2015 Fantasy Football Value Profile: Brian Quick
- 7/22 (Walt)
2015 Fantasy Football Value Profile: Eli Manning
- 7/17 (Walt)
Daily Fantasy Football: A Primer
- 7/10 (Chet)
2015 Fantasy Football Value Profile: Jarvis Landry
- 7/7 (Walt)
Fantasy Football Offseason Stock Report: Up
- 5/15 (Walt)
Fantasy Football Offseason Stock Report: Down
- 5/15 (Walt)
2015 Fantasy Football: First-Round Bust History
- 2/17 (Walt)
2015 Fantasy Football: Overdrafted Players
- 2/15 (Walt)
2015 Fantasy Football: Running Backs with Most Carries
- 2/15 (Walt)
NFL Picks
- Oct. 22
2020 NFL Mock Draft
- Oct. 20
2019 NFL Mock Draft
- Oct. 18
Fantasy Football Rankings
- Sept. 5
2019 NBA Mock Draft
- Aug. 13
NFL Power Rankings
- June 3