2012 NFL Draft Scouting Combine Prospects - Weigh-Ins and 40 Times:
QB
|
RB
|
WR
|
TE
|
OL
|
DL
|
LB
|
DB
2012 NFL Draft Scouting Combine Stock Report:
QB
|
RB
|
WR
|
TE
|
OL
|
DL
|
LB
|
DB
2012 NFL Draft Scouting Combine Workout Analysis:
QB
|
RB
|
WR
|
OL & TE
|
DL & LB
|
DB
2012 NFL Draft Scouting Combine Bench Press Analysis:
RB
|
OL & TE
|
DL & LB
|
DB
2012 NFL Draft Scouting Combine Weigh-In Analysis:
QB
|
RB
|
WR
|
OL & TE
|
DL & LB
|
DB
Wonderlic Test:
Take the Wonderlic Test
By Charlie Campbell.
Send Charlie an e-mail here:
draftcampbell@gmail.com
Follow Charlie on Twitter
@draftcampbell
for updates.
2012 NFL Combine: Weigh-In Recap - Offensive Linemen
Ohio State tackle Mike Adams (6-7, 323) is Mr. Consistent. At the Senior Bowl, his weight was exactly the same. If anything, that helps NFL teams to know that Adams doesn't let himself get out of shape or lose bulk while just doing workouts. If Adams performs well in the on-field drills, he can solidify his stock as a late first-rounder.


The Combine is going to be very important for Florida State offensive tackle Andrew Datko (6-6, 315). He missed the majority of the 2011 season with a shoulder injury. His physical is critical for him to show that his injury is behind him and teams shouldn't worry about him re-injuring the shoulder. Datko checked in with a slightly below average arm length of 33 7/8.


Stanford standout guard David DeCastro (6-4, 316) had solid measurements. He was slightly shorter and heavier than his listed numbers (6-5, 310). The Combine workouts shouldn't have much of an impact on him, but the interviews could push a team to feeling they have to come away with him on draft day. He was known as a leader in the Stanford locker room.










Like Adams, Georgia guard/tackle Cordy Glenn (6-5, 345) was spot on with his Senior Bowl measurements. Glenn's arms (35 3/4) were some of the longest of any of the offensive linemen. That will help his argument to be considered as a tackle for teams needing an edge blocker.


The consensus top rated offensive linemen, USC left tackle Matt Kalil, checked in at 6-foot-6, 306-pounds. That is a little shorter and heavier than his stated weight (6-7, 295). Kalil's arm length (34 1/2) was nothing to be concerned about. His bench press number will be worth noting because he could use some more power for run blocking.


One has to laugh at Washington tackle/guard Senio Kelemete (6-4, 307) growing an inch and gaining seven pounds from the Senior Bowl. He measured in at 6-foot-3, 300-pounds in Mobile. Obviously, there was some human error in one of the measurements, but if Kelemete could continue to add height, it could help his draft status.


The top-rated center in the draft, Wisconsin's Peter Konz, had a respectable check-in at 6-foot-5, 314-pounds. His arm length (33) isn't a concern for an interior lineman.


Stanford offensive tackle Jonathan Martin (6-5, 312) produced some solid measurements, and his arm length (34 inches) shouldn't hurt his stock. If he shows good athleticism in the field drills, he could get a nice boost from the Combine.






Ole Miss offensive tackle Bobby Massie (6-6, 316) is a powerful lineman. His strength is even more impressive with his long arms (35 inches). Massie is a sleeper day-two prospect who could yield a big reward at the next level.


Iowa State guard/tackle Kelechi Osemele (6-6, 333) had the longest arms of any of the offensive linemen at the Combine (35 7/8). That should help his stock and illustrate why he could be a right tackle in the NFL. His weight is the same from Senior Bowl, but if he dropped down into the low 320s, that might help his quickness and ability to mirror speed rushers.


Boise State offense tackle Nate Potter (6-6, 303) is lighter than most, but he had quality arm length (34 5/8). He has been a good pass protector in his collegiate career and had the body type to match up with speed rushers. He needs to show some quick feet in the on field drills.


One of the rising prospects in the past couple months has been Iowa left tackle Riley Reiff, who went from the teens to the top 10 and passed Jonathan Martin as the second-rated tackle by many pundits. Reiff (6-5, 313) had good height and weight, but his arm length (33 1/4) is a little shorter than expected. Some teams will be concerned about his arms being less than ideal for a franchise left tackle.


Florida State offensive tackle Zebrie Sanders must have been drinking the same water as Kelemete because Sanders grew from his Senior Bowl measurements. In Mobile about a month ago, the former Seminole was 6-foot-5, 308-pounds. He checked in at 6-foot-6, 320-pounds Thursday. He had a bad performance at the Senior Bowl and needs a good Combine to help change his momentum.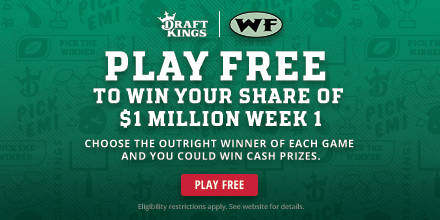 2012 NFL Combine: Weigh-In Recap - Tight Ends
Clemson tight end Dwayne Allen (6-3, 255) is thickly built. If he runs well at that size that could help his stock, as many teams will like the size he brings to run blocking. There were only two tight ends that were heavier than Allen.


Georgia tight end Orson Charles has been hitting the gym. Charles (6-2, 251) was an inch shorter and 10 pounds heavier than his listed weight in college. That added bulk could make Charles a better blocker.


Stanford tight end Coby Fleener (6-6, 247) won't run at the combine because of an ankle injury. His 10-inch hands were the third largest of any of the tight ends. Fleener is a late first-round or high second-round pick right now. A strong Combine could have helped push him into Round 1. Now teams will have to wait until his Pro Day to get a gauge on his foot speed.


Louisiana-Lafayette tight end Ladarius Green (6-6, 238) needs to add some more bulk to his frame. Green did tie with Oregon's David Paulson for the largest hands of any tight end. If he is unable to add weight, he could be pigeonholed into a receiving, situational tight end. He also could be considered as an H-back, but it would be ideal if he could add 12 pounds to be a viable three-down tight end. Green weighed the least of any tight end at the combine.


The title of largest blocking tight end belongs to UCLA's Cory Harkey (6-4, 260). Teams that need a goal-line tight end could give him a hard look as a late-round pick.



Back to the 2012 NFL Draft Scouting Combine Page.



2012 NFL Draft Scouting Combine Prospects - Weigh-Ins and 40 Times:
QB | RB | WR | TE | OL | DL | LB | DB

2012 NFL Draft Scouting Combine Stock Report:
QB | RB | WR | TE | OL | DL | LB | DB

2012 NFL Draft Scouting Combine Workout Analysis:
QB | RB | WR | OL & TE | DL & LB | DB

2012 NFL Draft Scouting Combine Bench Press Analysis:
RB | OL & TE | DL & LB | DB

2012 NFL Draft Scouting Combine Weigh-In Analysis:
QB | RB | WR | OL & TE | DL & LB | DB

Wonderlic Test: Take the Wonderlic Test





NFL Picks - Oct. 15


2020 NFL Mock Draft - Oct. 13


2019 NFL Mock Draft - Oct. 11


Fantasy Football Rankings - Sept. 5


2019 NBA Mock Draft - Aug. 13


NFL Power Rankings - June 3