This is Charlie Campbell's Thursday 2013 Senior Bowl Rumor Mill. Charlie is reporting live from Mobile, Ala., and he'll describe what he sees at practice and whom certain prospects talk to all week.

If you want to see other 2013 Senior Bowl Reports, click the link.

Follow me @walterfootball for updates, and stay tuned all week for tons of 2013 Senior Bowl coverage.








2013 Senior Bowl: Thursday Rumor Mill
By Charlie Campbell -
@draftcampbell
With all the general managers, coaches and scouts in attendance at the Senior Bowl, there is a lot of chatter going around. Here are some of the highlights from the rumor mill on the second day.
WalterFootball.com has heard from sources that the Texans would prefer to draft for their defensive front seven and offensive line. Their zone blocking system probably won't require them to go with an offensive lineman early, but they could target some young depth there in the mid-rounds. Houston has the mindset of going with the best player available, and the front of the defense sounds like an area they would prefer to address. Inside linebacker and the defensive line are the top priorities in the front seven.


One player who has helped himself this week is San Jose State tight end Ryan Otten. A number of players have pulled out of the Senior Bowl because of injuries and illness. Oregon tackle Kyle Long left because of being sick, and the same illness has hit Otten. However, he has remained in Mobile and has practiced well despite having a hard time keeping food down. Sources have been impressed with his toughness to keep competing despite the illness. Otten also has shown nice flexibility to be a joker that can play h-back, fullback and tight end. He could be a nice value pick next April.







Otten's teammate guard/center David Quessenberry has impressed as well. Scouts were saying entering the Senior Bowl that he was a fourth- or fifth-rounder, but his strong week against good competition has elevated him into the the third to fourth-round range. Quessenberry got better each practice and was very impressive in the one-on-ones on Wednesday. The 2013 draft class is weak on the inside of the offensive line, so Quessenberry could easily continue to rise. He has the ability to play guard and center. Teams love that flexibility. Quessenberry has starting potential and has really helped himself in Mobile.


Sources with the Tampa Bay Buccaneers have told WalterFootball.com that there are big supporters in the organization for drafting Mississippi State cornerback Johnthan Banks. He has some real fans in the Bucs' front office who believe the team should target him with their first-round pick. It is no secret that the Buccaneers are in dire need of cornerback help, and Banks is the consensus second-rated corner in draft after Alabama's DeMarcus Milliner. The latter won't make it the Bucs pick at 13.

Sources with the team say that the Bucs have so many other needs and can't trade up. The defensive line, offensive line, tight end and a number of other positions need an infusion of talent and/or depth. They say with all those needs trading for Milliner is unlikely.

From speaking with sources, it sounds more realistic for Tampa Bay to try and find a partner to trade down with while targeting Banks.




Missing Include for PHPIncludeFailed_seniorbowlmenu2013.php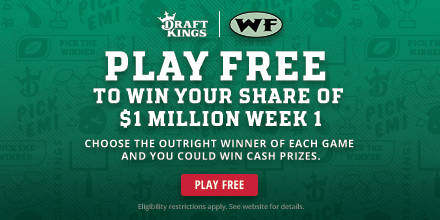 NFL Picks - Sept. 24


2019 NFL Mock Draft - Sept. 20


Fantasy Football Rankings - Sept. 5


2019 NBA Mock Draft - Aug. 13


2020 NFL Mock Draft - Aug. 1


NFL Power Rankings - June 3