This is Charlie Campbell's Tuesday 2013 Senior Bowl Practice Report. Charlie is reporting live from Mobile, Ala., and he'll describe what he sees at practice and whom certain prospects talk to all week.

If you want to see other 2013 Senior Bowl Reports, click the link.

Follow me @walterfootball for updates, and stay tuned all week for tons of 2013 Senior Bowl coverage.








2013 Senior Bowl: Tuesday Practice Report (North Team)
By Charlie Campbell -
@draftcampbell
The Oakland Raiders' coaching staff ran Tuesday's North team practice with the players in full pads. Oakland's staff kept them going at a good pace and at a physical level. There was a new participant in Syracuse wide receiver Alec Lemon.
The players broke into their individual positions following the warmups to practice the fundamentals. The defensive backs, for instance, worked on flipping their hips and running downfield. Washington cornerback Desmond Trufant and Oregon State cornerback Jordan Poyer looked natural at it.
After the individuals, the players went into some one-on-ones. There was a nice battle in the blitz protection between the running backs and tight ends against linebackers. One of the smaller running backs, Oregon's Kenjon Barner, really stood out with a good day in this drill.
Barner (5-9, 188) opened it up with a nice stuff on North Carolina linebacker Kevin Reddick. Barner had a draw going against USC safety T.J. McDonald. As McDonald was getting free, Barner dragged him to the ground. In a rematch against Reddick, Barner held him off long enough to give a quarterback adequate time to throw. Even though he is a smaller back, he showed nice blitz protection skills and that should really help him to be a third-down back in the NFL.
One of the defensive standouts of this drill was Nevada safety Duke Williams. It didn't start out well with a loss to Western Kentucky tight end Jack Doyle, but Williams came back to get wins against Colorado tight end Nick Kasa and San Jose State tight end Ryan Otten. Williams shed blocks well and used speed to dart around the blockers.
UCLA running back Johnathan Franklin had an impressive win against Florida International's Jonathan Cyprien, but Franklin lost to Rutgers linebacker Steve Beauharnais.
Two of the more impressive blocks came when Harvard fullback Kyle Juszcyk took down the two Rutgers linebackers. First, the Crimson senior put Khaseem Greene into the turf. Juszcyk's second win came when he rode Beauharnais around the pocket.
Greene had a mixed outing. He abused Robbie Rouse with speed and power to get an easy victory, but Kasa had an impressive block to slide and sustain the contact. Greene hasn't been as impressive at the Senior Bowl as he was during his senior season.
The 5-foot-5 Rouse really struggled in this drill. Along from his loss to Greene, he was beat badly by Cyprien and Reddick. Struggling in blitz protection will hurt Rouse's ability to see the field and get drafted.
The wide receivers and defensive backs also battled in one-on-ones. The receivers have the advantage in this drill because they know the route with the quarterback, while the cornerbacks have no help via a safety or a pass rush. Still, the North's defensive backs fared pretty well.
Trufant didn't have a flawless practice, but was good overall. He had blanket coverage to force an incompletion on a pass to Oregon State wide receiver Markus Wheaton. Trufant did that again against Kansas State wide out Chris Harper. In the rematch, Harper was able to briefly get separation before Trufant recovered to run with Harper and negate a reception.
In the team-scrimmage portion of practice, Trufant had sound coverage on a route by Harper, but a perfect pass from N.C. State quarterback Mike Glennon hit Harper between three defenders for a nice gain. Overall, Trufant has looked good in the Senior Bowl and is helping himself.
Michigan wide receiver Denard Robinson continued to show he is a work in progress at his new position and is not a natural by any means. Robinson should've had a nice reception against Fresno State's Philip Thomas, but he juggled the ball, allowing Thomas to slap it away. Robinson used his speed to beat Connecticut's Blidi Wreh-Wilson on an out route for a catch and also got open against Utah State corner Will Davis running down the sideline, but the pass was overthrown.
One of the best catches was from Marshall's Aaron Dobson, who made a leaping grab over Davis. Texas wide receiver Marquise Goodwin flashed at times and had a nice win by burning Boise State corner Jamar Taylor.
Poyer was beaten by Elon receiver Aaron Mellette for a completion on a dig route, but Poyer came back to make a diving interception in front of Goodwin. He made a beautiful break on the ball to secure the turnover.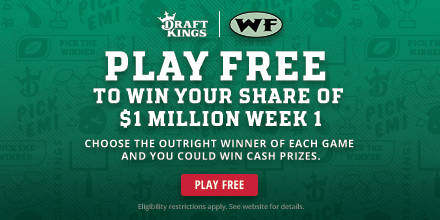 The defensive line and offensive line had an eventful one-on-one scrimmage as well. The offensive linemen faired better than they did on Day 1. The best blocker among them was Central Michigan offensive tackle Eric Fisher.
Fisher beat Texas' Alex Okafor on back-to-back reps. Each time, Okafor tried a speed rush, but Fisher got deep to hit him with the strength to sustain the block. Fisher gave Okafor a hard shove at the end of each play to emphasize his victory. Those reps drew murmurs from the scouts.
Fisher continued his success with two impressive wins in stuffing bull rushes from UCLA's Datone Jones. The powerful Bruin beat Fisher once with a swim move to the inside, but that was the only loss for him in an otherwise dominant practice.
Okafor had some nice wins and gave Wisconsin tackle Ricky Wagner a lot of problems. Wagner held Okafor in their first rep, and in a game, Wagner maybe would have gotten away with it. Okafor later beat Wagner with a speed rush around the right side and on another rep with a cut to the inside.
Penn State defensive tackle Jordan Hill wasn't as good on Tuesday as he was on Monday. He was beaten twice by San Jose State guard Dan Quessenberry. On one rep, Quessenberry pushed Hill into the turf. After having a speed rush stopped, Hill got some revenge by beating Quessenberry with a bull rush.
One offensive lineman who continued to struggle was Notre Dame center Braxston Cave. Purdue defensive tackle Kawann Short beat him twice; once with a powerful bull rush and the other time with speed rush. He had two wins against Missouri Southern guard Brandon Williams using power and speed. Short has been consistently good this week.
A defensive end who hasn't been very good is Illinois' Michael Buchanan. He recovered a fumbled snap in the nine-on-seven scrimmage, but he did not fare well in the one-on-ones. Syracuse tackle Justin Pugh blocked Buchanan with ease in four reps. Pugh mirrored his speed rush, and Buchanan doesn't have the strength to shed blocks. He hasn't looked good in either practice.
A few other notes from the lineman battles include: SMU's Margus Hunt looking good in his reps; Illinois guard Hugh Thornton was much better on Tuesday after getting abused on Monday; and North Carolina defensive tackle Sylvester Williams continues to be very hit and miss. Williams had some bad one-on-ones and some wins. He had a sack in the team scrimmage after coming unblocked on a screen pass.
In the team-scrimmage portion of practice, Mike Glennon was impressive. It started poorly since he fumbled the first snap, but he then made some nice throws. Glennon showed off his strong arm and dropped the ball into some tight windows. His perfect pass to Chris Harper between Trufant and two other defenders was a thing of beauty.
Glennon also threw a bomb for Dobson, but the receiver was beaten downfield on the jump ball by Cyprien and Wreh-Wilson. Still, Glennon had a few good completions and looked the best of the three quarterbacks.
Miami of Ohio quarterback Zach Dysert was inconsistent again. He had a bad throw for a leaping breakup by Poyer. Dysert's best pass came with an accurate ball to hit Kasa in stride down the middle seam. Dysert also had a completion to Dobson on a deep cross going against Trufant.
Syracuse's Ryan Nassib has been moderately disappointing. He fumbled his first snap like Glennon. Nassib also telegraphed a roll-out pass which let USC safety T.J. McDonald slap the ball away from San Jose State tight end Ryan Otten.
Nassib's best throw went down the seam to his former teammate Lemon between a few defenders. To close out the team scrimmage, Nassib hit tight end Jack Doyle who beat McDonald to get open.
The final portion of practice saw the North squad get in some special teams work. Muffed punts continued to be a problem, as Boise State's Jamar Taylor and Oregon State's Markus Wheaton each coughed up the ball.
Missing Include for PHPIncludeFailed_seniorbowlmenu2013.php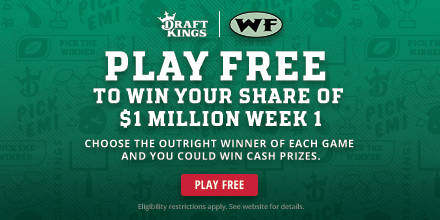 NFL Picks
- Sept. 22
2019 NFL Mock Draft
- Sept. 20
Fantasy Football Rankings
- Sept. 5
2019 NBA Mock Draft
- Aug. 13
2020 NFL Mock Draft
- Aug. 1
NFL Power Rankings
- June 3