By Walt -
@walterfootball
Jan. 27, 2013
2013 Senior Bowl Quarterbacks
The quarterback position was definitely the weakest at the Senior Bowl, yet it's what all of the fuss was about throughout the week and during the game. In fact, several quarterbacks even trended on Twitter Saturday afternoon, and it's easy to see why. Quarterbacks are so valuable because they're the most important position in sports. Teams that have a good one will always contend for a playoff spot, while franchises that have been searching for one for a long time - Bills, Browns, Raiders - have been absent from the postseason for at least a decade.
It's safe to say that most of the quarterbacks at the Senior Bowl underwhelmed to the dismay of the teams in search of one. Here's a look at the six signal-callers, how they performed during the game, and where they should expect to be selected in April.

E.J. Manuel, QB, Florida State
E.J. Manuel was the top quarterback Saturday afternoon. He led the South team to all 21 of its points and won the MVP. Now, before Manuel supporters rejoice, past Senior Bowl MVPs include Charlie Frye, Sinorice Moss, Tony Hunt and Pat White. But of course, there's Larry Johnson, Philip Rivers, Matt Forte and Brandon Graham. Being a Senior Bowl MVP seems pretty irrelevant in terms of guaging an NFL future, but one thing's for sure - it raises the winner's stock. The four busts - Frye, Moss, Hunt and White - all went earlier than projected. The same could hold true for Manuel.
Mike Mayock noted that Manuel drew third- and fourth-round grades from some teams. Take into account the fact that quarterbacks go earlier than projected and his Senior Bowl performance, and Manuel probably has played himself into second-round consideration.
I actually wouldn't be surprised if Manuel sneaks into the bottom of the first round because of his immense potential. Manuel is incredibly inconsistent, but he has the tools to be very good, and it's promising that he's stepped up in the biggest games of his career thus far. He just needs to be coached up.
2013 NFL Draft Projection: 2nd Round

Mike Glennon, QB, N.C. State
Mike Glennon's first half was ugly, but he made several incredible passes following the Senior Bowl intermission. He displayed great arm strength on a deep sideline throw and then showed off great touch and accuracy on a pass to his target down the seam. As he completed these passes, I tweeted (
@walterfootball
), "And that is why #NCState QB Mike Glennon will be a first-round pick."
Glennon, like Manuel, is horribly inconsistent. He also needs to be coached up as well. But he has so much potential, and that dreaded P-word is why he's going to be chosen in the first round, possibly as high as No. 8 to the Bills. I won't agree with it, and I won't give Buffalo or whichever team a good grade, but I'll understand the move. Teams are that desperate for a quarterback that they'll reach in hopes that they'll hit the jackpot.
2013 NFL Draft Projection: 1st Round

Tyler Wilson, QB, Arkansas
There were concerns about Tyler Wilson's ability to play in a vertical passing offense entering the Senior Bowl. Tony Pauline of Draft Insider stated that Wilson is "very effective in the short and intermediate field" but "does not have the arm strength to stretch the field." Wilson lived up to that scouting report in Mobile.
As I wrote in my
Senior Bowl Stock Report
, "Wilson looked like a right-handed version of Matt Leinart in the Senior Bowl. He spent most of his time checking down, and his one deep attempt died in the air and was nearly picked off."
Wilson, who finsihed 8-of-11 for only 39 yards, probably won't be a first-round pick. I think he'll settle in somewhere in the second round, quite possibly to the Chiefs if they don't nab Geno Smith at No. 1 overall.
2013 NFL Draft Projection: 2nd Round

Ryan Nassib, QB, Syracuse
There were some conflicting reports about Ryan Nassib heading into the game. Charlie Campbell spoke to sources who stated that they were disappointed with the Orange product. DraftCountdown.com's Shane Hallam agreed, citing Nassib's struggles in terms of planting and driving the ball, even when coached specifically about that. Meanwhile, others were quite taken with Nassib.
Nassib did not look good during the game, going 4-of-10 for 44 yards and a terrible interception. It was only one week in which he was unfamiliar with his receivers, but he didn't exactly do himself any favors in terms of increasing his first-round chances. In fact, one team he's been linked to isn't quite interested in him. Pauline reported that the Bills, despite being coached by Nassib's former head coach Doug Marrone, aren't very intrigued about the possibility of drafting Nassib.
If Pauline's report is true, it's pretty damning for Nassib. We've seen Charlie Weis pass on Jimmy Clausen and Pete Carroll eschew drafting Taylor Mays, and look how that turned out. Still, Nassib should be a second-day draft choice.
2013 NFL Draft Projection: 2nd-3rd Round

Zac Dysert, QB, Miami of Ohio
Zac Dysert had an OK stat line - 10-of-16, 93 yards, one touchdown and an interception - but that's a bit misleading. Most of his completions came on the final drive where he checked it down repeatedly to running back Kenjon Barner.
Dysert's actual performance can be described as pedestrian. Most of his passes were meaningless short attempts that any quarterback could convert. He made two impressive passes that come to mind, but he also tossed the aforementioned pick, which was quite ugly. Dysert did not enjoy a good week of practice either. That hurts because personnel men deem the practices more important the game. Of course, film is also factored in, and Dysert was quite checkdown-happy in most of his outings against stout defenses.
Dysert will probably be chosen at some point in the third round, but his new team shouldn't expect to strike gold or anything.
2013 NFL Draft Projection: 3rd-4th Round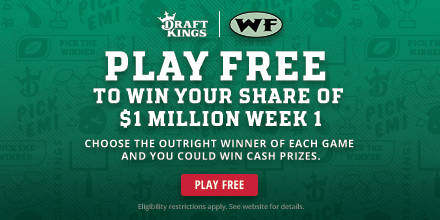 Landry Jones, QB, Oklahoma
Landry Jones was easily the worst quarterback at the Senior Bowl, which is saying a lot because most of them stunk up Mobile. Jones did not look like he belonged in the NFL. He frequently panicked in the pocket, even when there weren't any pass-rushers there. He would stop looking downfield and either take a sack or toss a short checkdown.
Jones, who finished 3-of-10 for a laughable 16 yards, could go undrafted. He was that bad. I think his experience will ultimately save him on Draft Day, but his new team won't get anything better than a career backup.
2013 NFL Draft Projection: 6th-7th Round
Missing Include for PHPIncludeFailed_seniorbowlmenu2013.php
NFL Picks
- Sept. 22
2019 NFL Mock Draft
- Sept. 20
Fantasy Football Rankings
- Sept. 5
2019 NBA Mock Draft
- Aug. 13
2020 NFL Mock Draft
- Aug. 1
NFL Power Rankings
- June 3