This is Charlie Campbell's Wednesday 2013 Senior Bowl Practice Report. Charlie is reporting live from Mobile, Ala., and he'll describe what he sees at practice and whom certain prospects talk to all week.

If you want to see other 2013 Senior Bowl Reports, click the link.

Follow me @walterfootball for updates, and stay tuned all week for tons of 2013 Senior Bowl coverage.








2013 Senior Bowl: Wednesday Practice Report (South Team)
By Charlie Campbell -
@draftcampbell
The Detroit Lions' coaching staff ran Wednesday's South team practice with the players in full pads.
There were a number of standouts in this South practice. Arkansas quarterback Tyler Wilson, Tennessee tight end Mychal Rivera, Louisiana Tech wide receiver Quinton Patton and Georgia defensive tackle John Jenkins were all very impressive.
The running backs and the linebackers went one-on-one in pass-blocking drills in the early portion of practice. Florida running back Mike Gillislee started strong with a resounding win against Texas A&M linebacker Sean Porter. Gillislee followed that by losing a rep to Stanford's Chase Thomas. He rocked Gillislee off balance with a big hit before storming to the quarterback marker. Later, the Gators' back ran a nice route on a pass-receiving rep and made a tough catch along the sideline with Porter trailing behind.
Stanford running back Stepfan Taylor had a win against Missouri's Zaviar Gooden, but may have gotten away with a hold. Taylor had a great block, riding and sustaining the contact, against Florida State linebacker Vince Williams.
Both Taylor and Gillislee ran the ball well in the team scrimmage. On the first rep, Gillislee darted to the right side for a good gain. Taylor, for his part, bounced a run to the outside for gain of about 10 yards. The defense came back to stuff a few runs from both backs.
Gillislee ripped off a 40-yard run toward the very end of the team scrimmage when he jab-stepped to get through a hole to the right. Gillislee was then able to juke Alabama safety Robert Lester about 10 yards into the run to get in the open field. Lester took a terrible angle and set himself up for that.
Gillislee was running along the sideline before he was rocked flat on his back by Georgia safety Shawn Williams. Even though Gillislee was sent flying, it was still the best run of the day. Both he and Taylor have helped themselves this week.
The defensive and offensive lines devoted a lot of time to one-on-one battles on Wednesday. Chase Thomas got those started by beating Florida tackle Xavier Nixon with a spin move. On the rematch, Nixon held Thomas up after a good push. Nixon also had an impressive win mirroring a speed rush versus BYU defensive end Ezekiel Ansah.
There was a lot of karate chopping going on during that matchup, and Nixon appeared to hurt his hand while Ansah may have been poked in the eye. Both players took a short break after that rush before returning in the team scrimmage.
Louisiana Tech tackle Jordan Mills was chippy all day, blocking until the very end and coming close to some fights. He started well by putting Clemson defensive end Malliciah Goodman in the turf, but Goodman took the rematch with a speed rush. Mills had a draw going against Ansah.
There were some really good battles between Kentucky guard Larry Warford and Georgia defensive tackle John Jenkins. Both players are very strong and heavy, yet retain surprising athleticism. The first rep was a draw as Jenkins got some pressure, but didn't finish the rush. Jenkins then beat Warford with a fast and powerful bull rush, but Warford won the next rep by stopping a bull rush cold at the line of scrimmage. The Wildcat standout had an impressive win in which he knocked South Florida tackle Corey Grissom to the ground.
Jenkins split two reps with California's Brian Schwenke. The first rep saw Schwenke anchor well against a bull rush; Jenkins let his pad level get too high. The rematch saw Jenkins correct the mistake as he drove Schwenke straight back through the quarterback marker in an instant. It was an angry bull rush that got a reaction from the crowd. Jenkins has really performed well in Mobile, and that has improved his draft stock.
Oklahoma tackle Lane Johnson had back-to-back wins against Goodman, pushing him down on the second. Johnson kept making things look easy by shutting down two rushes from LSU's Lavar Edwards. Johnson stopped Edwards in his drop and just kept him far from the pocket. There is no doubt that Johnson has had a tremendous Senior Bowl and has really helped himself.
Virginia offensive tackle Oday Aboushi lost the first rep as Edwards got leverage on him. Aboushi was able to mirror him on during the rematch before tying up a speed rush by Edwards. Aboushi also had two impressive wins against Montori Hughes on which he moved Hughes to the outside. Aboushi later beat Goodman when he held him straight up, but then only drew on the rematch. Aboushi looked better overall on Wednesday than he did on Tuesday.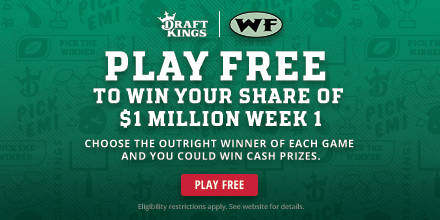 The front seven had some success stuffing runs in the team scrimmage. For one, Jenkins swallowed up Gillislee at the line of scrimmage on one carry. Williams, on the other hand, had some massive hits on Wednesday and blasted running backs for no gain on consecutive plays. Alabama's Nico Johnson, Vince Williams, Gooden and Lester all chipped in tackles for no gain as well. Meanwhile, Porter flew into the backfield to hammer Miami running back Mike James.
Perhaps the most impressive play of practice came when Ansah skied into the air to deflect a pass from Florida State quarterback E.J. Manuel. The deflected ball floated long enough for Gooden to be able to snatch it for an interception. Ansah got incredibly high to deflect that pass, and it looked like a play he made in BYU's bowl game last month. Ansah really displayed his explosiveness.
The defense didn't completely dominate though, as Warford blasted open a big hole for Taylor to rip off a big run. Gillislee and Taylor both had a number of positive carries.
Tyler Wilson had success moving the ball, including a great throw to hit Rivera on a crossing route between two defenders. Wilson went back to Rivera on a rollout since the Volunteer tight end was open in zone-coverage running across the field. Wilson also moved the ball well with a number of short completions.
Overall, Wilson has had a good week. He demonstrated shown accuracy, arm strength, ball security and good decision-making. The quarterback pecking order for the 2013 NFL Draft remains to be figured out, but Wilson has helped his cause.
Oklahoma quarterback Landry Jones had a few missed opportunities in this practice. Among the good things for him was when he connected with Georgia wide receiver Tavarres King on a curl route. However, Jones also had an overthrow of a back on a short crossing route that was a gimme completion with room to run. Later, Jones had Rivera wide open running down the field, but lofted the ball too far for another poor incompletion. Jones really hasn't improved his stock this week.
Manuel got his work going via a nice connection with Louisiana Tech wide receiver Quinton Patton on a quick slant. Manuel also telegraphed a throw that was deflected by Gooden for an incompletion. The best completion from Manuel came when he lofted a pass into Alabama tight end Michael Williams, who was open against Lester. It was a good throw for Manuel to just get it over leaping linebacker Vince Williams.
Patton had an excellent practice. He was phenomenal in the one-on-ones. Patton started with a great catch over Alabama safety Robert Lester. Patton the beat Lester again; this time making a great falling catch over Lester in the end zone. It was a well-thrown pass by Jones from about 45 yards away.
Wednesday was the final padded practice for the South squad prior to the Senior Bowl on Saturday.
2013 Senior Bowl Home
2013 Senior Bowl Recap
2013 Senior Bowl Draft Stock
2013 Senior Bowl Quarterbacks
2013 Senior Bowl Ezekiel Ansah Stock
2013 Senior Bowl Interview: Mike Mayock
2013 Senior Bowl: Thursday's Rumor Mill
2013 Senior Bowl Wednesday's South Practice
2013 Senior Bowl Wednesday's North Practice
2013 Senior Bowl Wednesday's South Prospect Meetings
2013 Senior Bowl Wednesday's North Prospect Meetings
2013 Senior Bowl Interview: Monte Kiffin
2013 Senior Bowl: Wednesday's Rumor Mill
2013 Senior Bowl: Q&A with Marcus Lattimore
2013 Senior Bowl Tuesday's South Practice
2013 Senior Bowl Tuesday's South Prospect Meetings
2013 Senior Bowl Tuesday's North Practice
2013 Senior Bowl Interview: Mike Glennon
2013 Senior Bowl Tuesday's North Prospect Meetings
2013 Senior Bowl: Tuesday's Rumor Mill
2013 Senior Bowl Interview: Margus Hunt
2013 Senior Bowl Monday's North Practice
2013 Senior Bowl Monday's North Prospect Meetings
2013 Senior Bowl Monday's South Practice
2013 Senior Bowl Monday's South Prospect Meetings
2013 Senior Bowl Weigh-In Analysis
2013 Senior Bowl: Monday's Rumor Mill
2013 Senior Bowl Weigh-In: Quarterbacks
2013 Senior Bowl Weigh-In: Running Backs
2013 Senior Bowl Weigh-In: Wide Receivers
2013 Senior Bowl Weigh-In: Tight Ends
2013 Senior Bowl Weigh-In: Offensive Linemen
2013 Senior Bowl Weigh-In: Defensive Linemen
2013 Senior Bowl Weigh-In: Linebackers
2013 Senior Bowl Weigh-In: Defensive Backs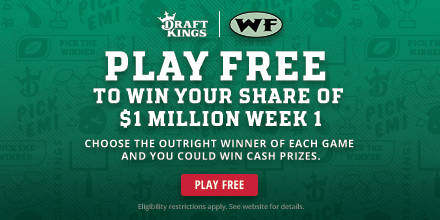 NFL Picks
- Oct. 19
2019 NFL Mock Draft
- Oct. 18
2020 NFL Mock Draft
- Oct. 13
Fantasy Football Rankings
- Sept. 5
2019 NBA Mock Draft
- Aug. 13
NFL Power Rankings
- June 3