This is Charlie Campbell's Monday 2013 Senior Bowl Practice Report. Charlie is reporting live from Mobile, Ala., and he'll describe what he sees at practice and whom certain prospects talk to all week.

If you want to see other 2013 Senior Bowl Reports, click the link.

Follow me @walterfootball for updates, and stay tuned all week for tons of 2013 Senior Bowl coverage.








2013 Senior Bowl: Monday Practice Report
By Charlie Campbell -
@draftcampbell
The North team took the field of Ladd-Peebles Stadium for its first practice of the Senior Bowl. The Oakland Raiders' coaching staff ran the practice and will coach the squad all week. The Raiders' staff had the players practicing in shells (shorts, shoulder pads and helmets). Oakland's coaches kept them going at a good pace and at a physical level.
The special-teams units received some work in the warmups to begin and close practice. A number of players fielded punts, but perhaps the most interesting was Michigan quarterback-turned-wide receiver Denard Robinson. The former option runner had serious problems fielding punts and fumbled four of his catches. Robinson deserves time to develop, but he is going to need a lot of work to be a punt returner in the NFL.
For a lot of the practice, the North team had the offensive linemen and defensive linemen battling in one-on-ones. The defensive linemen who really stood out the most were Texas defensive end Alex Oakfor, Purdue defensive tackle Kawann Short, UCLA tackle/end Datone Jones and Penn State defensive tackle Jordan Hill. All had excellent practices. The offensive linemen who performed the best were Central Michigan tackle Eric Fisher and Oregon tackle Kyle Long.
The beginning of the one-on-ones were for run plays on which the defensive linemen were trying to hold their ground at the point of attack. Long had an impressive play where he rode North Carolina defensive tackle Sylvester Williams about 10 yards towards the sideline. Long got into Williams' pads and had him on roller skates. Long had another win against Williams in the pass-rushing one-on-ones by stopping a pass rush cold.
Long and Fisher had impressive wins against speed rushes from Illinois defensive end Michael Buchanan. They both showed nice length and quick feet on those reps. It wasn't all good for Long in the team scrimmage as a few defenders pushed him into quarterback Ryan Nassib to blow up a screen pass. The ball ended up going straight into the back of Long's helmet.
Okafor beat Long on a run rep as he held his ground, but shed him to the side quickly after the initial contact. Long came back to get a draw with Okafor. In a pass-rushing one-on-one, Okafor burned Long at right tackle with a speed rush while slapping his hands away.
Okafor also used his speed to beat Illinois guard/tackle Hugh Thornton. Going against Wisconsin tackle Ricky Wagner, Okafor had a draw. The former Badger left tackle looks like he will have to play right tackle in the NFL. Okafor later finished the one-on-ones by beating Fisher with a speed rush.
In the team scrimmage, Okafor used some power and quickness to smash Wagner into the backfield and start a tackle for a loss on Fresno State running back Robbie Rouse. Okafor and Short met in the backfield on a run to the right side which resulted in another tackle for a loss. It was a very impressive first day for Okafor. He is a natural upfield end who is going to put a lot of pressure on tackles to keep him out of the backfield.
Short used a bull rush to blast through Thorton in a run scrimmage one-on-one. Short then used a speed rush against Kent State tackle Brian Winters to get to the quarterback landmark. Notre Dame center Braxston Cave struggled with Short in their regular season matchup and that was replayed on Monday afternoon. Short beat Cave on multiple reps in the one-on-ones on speed rushes up the middle. The speedy Boilermaker showed nice explosion off the snap and the power to keep linemen from sustaining contact on him.
Cave had a rough first practice of the Senior Bowl. Not only did Short give him trouble, but other tackles did as well. He was tossed aside and a convoy of defenders had a tackle for a loss in the nine-on-seven scrimmage. Cave needs to play a lot better on Tuesday and Wednesday.
One of the players who had success against Cave and the other interior linemen was Hill. He displayed a powerful bull rush to get numerous wins. Another one came against San Jose State's Dan Quessenberry. Hill's bull rush went through Thornton and Wagner for two more wins.
Datone Jones was disruptive at the point of attack and was extremely physical. The powerful Bruin tossed aside the bigger Thornton for two wins in the one-on-ones. In the nine-on-seven scrimmage, Jones fired into the backfield to put a big hit on Oregon running back Kenjon Barner.
Sylvester Williams had moments when he would flash a great play followed by other reps where he didn't look good. Williams had some struggles with Long, but had success against Cave. Williams broke through the line during the team scrimmage to record a tackle for a loss.
SMU defensive end Margus Hunt was one of the stars of the weigh-in, but overall, he had a quiet first practice. Hunt lost on some one-on-one reps, but did beat Wagner for a likely sack in the team scrimmage. It is easy to get wrapped up in the great physical skill set of the 6-foot-8, 277-pound Estonian, but he is still a work in progress as a football player. Hunt needs to work on staying low and not standing up too high. Offensive linemen get under his pads and neutralize him when that happens.
One linebacker who really stood out on Monday was North Carolina's Kevin Reddick. On an end around, he ran to the sideline and pounded Oregon State wide receiver Markus Wheaton to force a fumble. Reddick's hit made a loud thud. He later read a trap run up the middle well to stuff Barner in the hole for no gain. On a short dump-off throw by N.C. State quarterback Mike Glennon, Reddick almost snagged an interception, but still managed to slap the ball away. It was an impressive first day for Reddick.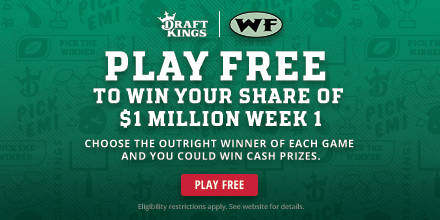 None of the three quarterbacks stood out with a good practice. Glennon, Syracuse's Ryan Nassib and Miami of Ohio's Zach Dysert showed some nice arms, but none of them were particularly effective. Glennon has the strongest arm of the bunch; he can really spin it. Nassib is the most polished of the signal-callers and makes the least mistakes. Dysert, on the other hand, had some of the ugliest mistakes, but also had some of the prettier completions.
There were other mistakes of course. Glennon tossed an interception on a bad overthrow of Western Kentucky tight end Jack Doyle who was wide open, by NFL standards, running down the middle seam. The ball sailed into USC safety T.J. McDonald's arms.
Dysert threw an ugly interception on a pass with terrible ball placement. His receiver was to the outside, but the pass was off the mark and flew directly to the defensive back. It looked like it was Connecticut's Blidi Wreh-Wilson, who caught the ball. Scouts had a chuckle at Dysert's expense. There were a few other lowlights for Dysert. He threw another interception on a short slant during seven-on-sevens. It looked like Connecticut corner Dwayne Gratz grabbed that one. While practicing roll outs without any defenders or offensive players, Dysert tripped over his own feet rolling out to the perimeter. It was a funny-looking blooper that had some of the Oakland coaches chuckling. It is pretty clear that the Miami of Ohio product needs to work on his accuracy.
Dysert came back to throw a nice ball down the seam for Colorado tight end Nick Kasa, but the big tight end couldn't hold onto the ball out in front of him. Dysert closeed out the team scrimmage by lofting in a nice pass down the deep sideline to Wheaton, who made a superb leaping catch. Aside from the fumble, Wheaton had a good practice.
It is normal for quarterbacks to struggle on the first day of college All-Star games. The signal-callers aren't used to their centers or their receivers, so this trio will probably look better on Tuesday and Wednesday. Scouts understand this trend and don't rush to judgement.
The passing game featured some solid first-day performances from the secondary. Washington cornerback Desmond Trufant played well and had tight coverage. Oregon State cornerback Jordan Poyer had an exceptional pass break up with good closing speed to slap away a short slant. He was beaten by college teammate Wheaton deep down the field for a leaping reception near the end of practice. Generally, Poyer had good coverage, but he did muff a punt at the end of practice.
Boise State cornerback Jamar Taylor had a solid first practice aside from a muffed punt. Some scouts told WalterFootball.com that they look at Taylor as a fifth-rounder.
Of the running backs, UCLA's Johnathan Franklin had the best run of the day with a great cut back to burst down the field for a gain of about 30 yards. Rouse had nice run on a cut back as well.
There were some interesting interactions on the sidelines of the practice. Pittsburgh Steelers head coach Mike Tomlin had a lengthy conversation with new Philadelphia Eagles head coach Chip Kelly. The Dolphins contingent of head coach Joe Philbin and general manager Mike Ireland chose to watch the North over the South, as did Buccaneers general manager Mark Dominik.
2013 Senior Bowl Home
2013 Senior Bowl Recap
2013 Senior Bowl Draft Stock
2013 Senior Bowl Quarterbacks
2013 Senior Bowl Ezekiel Ansah Stock
2013 Senior Bowl Interview: Mike Mayock
2013 Senior Bowl: Thursday's Rumor Mill
2013 Senior Bowl Wednesday's South Practice
2013 Senior Bowl Wednesday's North Practice
2013 Senior Bowl Wednesday's South Prospect Meetings
2013 Senior Bowl Wednesday's North Prospect Meetings
2013 Senior Bowl Interview: Monte Kiffin
2013 Senior Bowl: Wednesday's Rumor Mill
2013 Senior Bowl: Q&A with Marcus Lattimore
2013 Senior Bowl Tuesday's South Practice
2013 Senior Bowl Tuesday's South Prospect Meetings
2013 Senior Bowl Tuesday's North Practice
2013 Senior Bowl Interview: Mike Glennon
2013 Senior Bowl Tuesday's North Prospect Meetings
2013 Senior Bowl: Tuesday's Rumor Mill
2013 Senior Bowl Interview: Margus Hunt
2013 Senior Bowl Monday's North Practice
2013 Senior Bowl Monday's North Prospect Meetings
2013 Senior Bowl Monday's South Practice
2013 Senior Bowl Monday's South Prospect Meetings
2013 Senior Bowl Weigh-In Analysis
2013 Senior Bowl: Monday's Rumor Mill
2013 Senior Bowl Weigh-In: Quarterbacks
2013 Senior Bowl Weigh-In: Running Backs
2013 Senior Bowl Weigh-In: Wide Receivers
2013 Senior Bowl Weigh-In: Tight Ends
2013 Senior Bowl Weigh-In: Offensive Linemen
2013 Senior Bowl Weigh-In: Defensive Linemen
2013 Senior Bowl Weigh-In: Linebackers
2013 Senior Bowl Weigh-In: Defensive Backs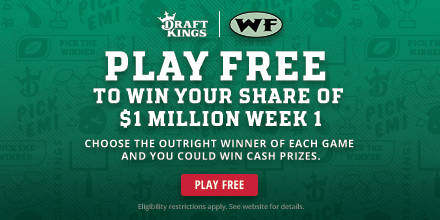 NFL Picks
- Oct. 19
2019 NFL Mock Draft
- Oct. 18
2020 NFL Mock Draft
- Oct. 13
Fantasy Football Rankings
- Sept. 5
2019 NBA Mock Draft
- Aug. 13
NFL Power Rankings
- June 3