This is Charlie Campbell's Monday 2013 Senior Bowl Weigh-In Analysis. Charlie is reporting live from Mobile, Ala., and he'll describe what he sees at practice and whom certain prospects talk to all week.

If you want to see other 2013 Senior Bowl Reports, click the link.

Follow me @walterfootball for updates, and stay tuned all week for tons of 2013 Senior Bowl coverage.








2013 Senior Bowl: Weigh-In Analysis
By Charlie Campbell -
@draftcampbell
Observations from the Senior Bowl Weigh-In
Not surprisingly, the Senior Bowl weigh-in was very eventful. A number of college players stood out for their work at developing their bodies in the weight room, while others clearly need work in an NFL Strength and Conditioning Program.
Prior to the weigh-in, Senior Bowl executive Phil Savage introduced some changes to the Senior Bowl. Savage said that Alabama offensive tackle D.J. Fluker and Syracuse offensive tackle Justin Pugh were added to the roster even though they entered the draft early. Savage said the event got the league to agree to bring in a couple of fourth-year juniors.
Savage also listed off players who declined to participate in the Senior Bowl. That group included:
Wisconsin running back Montee Ball

North Carolina guard Jonathan Cooper

Utah defensive tackle Star Lotulelei

West Virginia quarterback Geno Smith

Notre Dame linebacker Manti Te'o

Texas safety Kenny Vaccaro

Alabama guard Chance Warmack.

Savage then listed a group of players who would've played in the Senior Bowl if it weren't for injuries. That group featured:


Michigan State cornerback Johnny Adams

Oregon linebacker Kiko Alonso

West Virginia wide receiver Tavon Austin

Mississippi State cornerback Johnthan Banks

USC quarterback Matt Barkley

Florida linebacker Jon Bostic

Florida State defensive end Tank Carradine

Notre Dame tight end Tyler Eifert

USC center Khaled Holmes

Florida State defensive end Brandon Jenkins

Oregon linebacker Dion Jordan

Cincinnati tight end Travis Kelce

South Carolina safety D.J. Swearinger

North Carolina offensive tackle Brennan Williams

Alabama defensive tackle Jesse Williams.

Austin, Bostic, Holmes and Swearinger pulled out in the last 72 hours due to injuries during training.






While the listed numbers are important, some players are put together better than others. Here is a breakdown of some of the highlights and lowlights from the eyeball test.


Alabama offensive tackle D.J. Fluker came in at 6-foot-4 and 7/8. That was shorter than expected, but he made up for it with the longest arms (36 3/8) of any offensive lineman. Fluker also weighed in at 355 pounds, which was heavier than ideal. It might be a good idea for him to trim off some of his midsection to improve his speed and agility for NFL speed rushers.


Arkansas wide receiver Cobi Hamilton (6-1, 200) had a disappointing weigh-in. He was about two inches shorter and 20 pounds lighter than his listed measurements. That changes the kind of receiver Hamilton can be projected as. He needs to practice well this week to help compensate.


Georgia nose tackle John Jenkins (6-3, 359) was a little sloppy. His size is a big part of his game, but he needs to improve his conditioning for the NFL. It might be a good idea for him to trim off 10-15 pounds of belly fat.


Oklahoma offensive tackle Lane Johnson (6-6, 302) looked good. He has the frame to add some weight add, and he has good length. With tackles in demand, Johnson could be a riser if he performs well in practice.


Florida State quarterback E.J. Manuel (6-4, 237) is a physical specimen. He is tall and muscular. Everybody knows that Manuel has a natural skill set, so this wasn't surprising. He needs to show that he can be a good passer this week with accuracy, intelligence and decision-making.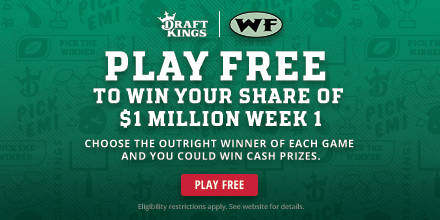 Tennessee guard Dallas Thomas (6-5, 308) was a little light, and his arms (32) are a touch short. Those measurements help reinforce the view of Thomas as a guard rather than a tackle in the NFL.


Kentucky guard Larry Warford (6-3, 333) doesn't have the best-looking body. He was a powerful and surprising athletic guard for the Wildcats, but could improve those attributes if he redistributes some fat into muscle.


Like Hamilton, Baylor wide receiver Terrance Williams was shorter than advertised at 6-foot-1 and 7/8. His hands also came in with a smaller number (8 3/4). Williams needs to show some speed to help make up for smaller than expected size.


Arkansas quarterback Tyler Wilson (6-2, 218) was a touch shorter than advertised, and his hand size was smallest of any quarterback (8 5/8). Fumbling could be an issue for Wilson.


Stanford running back Stepfan Taylor (5-9, 216) is obviously a regular in the weight room. He is a little shorter than expected, but that doesn't really matter since it makes Taylor more compact. He is a good sleeper to keep an eye on and could be this year's Doug Martin. The Tampa Bay rookie used last year's Senior Bowl to skyrocket up draft boards.


Illinois defensive end/outside linebacker Michael Buchanan (6-5, 252) looked good. He also has been putting in time in the weight room. However, Buchanan's frame doesn't look like he could expand much more and that pretty much slots him as a 3-4 outside linebacker and not a 4-3 end.


Central Michigan tackle Eric Fisher (6-7, 305) has good length with the frame to add more weight. His arms were a solid 34 inches and if can gain 15-20 pounds, he would be close to ideal measurements for a left tackle. Fisher was trim, so his conditioning looks good, and now he could just use some more bulk.


N.C. State quarterback Mike Glennon (6-6, 220) is extremely thin and undefined. People have made fun of Peyton Manning for a less-than-impressive body over the years, so Glennon doesn't exactly need to be a specimen. However he could use some more muscle on his frame to protect himself from injury. Glennon looks like he's put in a concerted effort to avoid the weight room.


SMU defensive end Margus Hunt (6-8, 277) is an absolute beast. Not only does he have great measurements, but he carries the weight extremely well. He is very built with a strong core and no flab. Hunt generated some murmurs when he was on stage.


UCLA defensive end Datone Jones (6-4, 280) is built like a brick house. He is clearly dedicated to the weight room and getting the most out of his body.


Elon wide receiver Aaron Mellette (6-2, 216) is a chiseled specimen. He clearly has worked hard in the weight room. Mellette looks similar to Bengals' receiver Mohamed Sanu.


San Jose State tight end Ryan Otten (6-5, 235) was light, and he needs to get stronger to help his blocking ability in the NFL.







Syracuse tackle Justin Pugh was short than expected at 6-foot-4 and 7/8. He also was light at only 301 pounds. To make matters worse, Pugh has short arms at 31.5 inches. Those are disappointing numbers that are more indicative of a guard than a tackle. A position change could be in Pugh's future.


Illinois guard Hugh Thornton (6-3, 313) is a powerful hulk. He probably can't get much bigger, but probably won't need to. Thornton is all muscle and clearly dedicated to strength training.


North Carolina defensive tackle Sylvester Williams (6-2, 313) was shorter and lighter than his previously listed measurements. He has a pot belly and a bit of a sloppy body. Williams could help his game by getting in better shape and gaining more strength in his upper body.


Connecticut outside linebacker Trevardo Williams (6-1, 235) is maxed out. He is very strong, but he won't be able to get bigger. Williams looked like a natural fit as a 3-4 outside linebacker, but at those measurements he would be very undersized for the position. As a result, Williams could be better off playing in an attacking 4-3 system.



2013 Senior Bowl Home
2013 Senior Bowl Recap
2013 Senior Bowl Draft Stock
2013 Senior Bowl Quarterbacks
2013 Senior Bowl Ezekiel Ansah Stock
2013 Senior Bowl Interview: Mike Mayock
2013 Senior Bowl: Thursday's Rumor Mill
2013 Senior Bowl Wednesday's South Practice
2013 Senior Bowl Wednesday's North Practice
2013 Senior Bowl Wednesday's South Prospect Meetings
2013 Senior Bowl Wednesday's North Prospect Meetings
2013 Senior Bowl Interview: Monte Kiffin
2013 Senior Bowl: Wednesday's Rumor Mill
2013 Senior Bowl: Q&A with Marcus Lattimore
2013 Senior Bowl Tuesday's South Practice
2013 Senior Bowl Tuesday's South Prospect Meetings
2013 Senior Bowl Tuesday's North Practice
2013 Senior Bowl Interview: Mike Glennon
2013 Senior Bowl Tuesday's North Prospect Meetings
2013 Senior Bowl: Tuesday's Rumor Mill
2013 Senior Bowl Interview: Margus Hunt
2013 Senior Bowl Monday's North Practice
2013 Senior Bowl Monday's North Prospect Meetings
2013 Senior Bowl Monday's South Practice
2013 Senior Bowl Monday's South Prospect Meetings
2013 Senior Bowl Weigh-In Analysis
2013 Senior Bowl: Monday's Rumor Mill
2013 Senior Bowl Weigh-In: Quarterbacks
2013 Senior Bowl Weigh-In: Running Backs
2013 Senior Bowl Weigh-In: Wide Receivers
2013 Senior Bowl Weigh-In: Tight Ends
2013 Senior Bowl Weigh-In: Offensive Linemen
2013 Senior Bowl Weigh-In: Defensive Linemen
2013 Senior Bowl Weigh-In: Linebackers
2013 Senior Bowl Weigh-In: Defensive Backs











NFL Picks - Oct. 19


2019 NFL Mock Draft - Oct. 18


2020 NFL Mock Draft - Oct. 13


Fantasy Football Rankings - Sept. 5


2019 NBA Mock Draft - Aug. 13


NFL Power Rankings - June 3