**** NOTES FOR EVERY GAME WILL BE UP AS SOON AS I WATCH THEM **** Follow me
@walterfootball
for updates.
2018 Preseason Notes:
Week 1
|
Week 2
|
Week 3
|
Week 4
2018 Fantasy Football Stock Pages:
Preseason Stock Week 1
|
Preseason Stock Week 2
|
Preseason Stock Week 3
|
Preseason Stock Week 4
|
Training Camp Stock


Raiders 30, Seahawks 19
Russell Wilson didn't play, but Chris Carson did. The presumed starting running back saw two carries, gaining five yards in the process. It was an odd choice, to say the least, to give Carson some work in a meaningless game.


I've been a big fan of Seahawks seventh-round rookie quarterback Alex McGough, and he was impressive once again in the preseason finale. McGough opened the night by stepping up in the pocket and finding a receiver for a 25-yard gain. He then made a throw that made me say "wow" aloud. He kept his eyes downfield amid pressure, escaped the pocket, and launched a bomb for a 52-yard touchdown. The play was ruled incomplete after replay review because the receiver failed to get the second foot inbounds, but it was still a ridiculously great pass.

That wasn't the only great McGough play negated by penalty. He rolled out and showed good arm strength for a 15-yard completion, but that was nullified as well. McGough then appeared to complete a nice back-shoulder throw, only to have it dropped. McGough had one blunder, which was an underthrown target on a fourth-and-3 after he escaped pressure.

McGough finished 12-of-23 for 131 yards and a touchdown to go along with three scrambles for 31 rushing yards. The passing numbers don't look great, but he had two long completions negated by penalty, and he was victimized by three drops. I can't emphasize enough how impressive McGough has been. He's my favorite of the non-first-round rookie quarterbacks, and this might sound crazy, but he really looks like a Russell Wilson clone when he plays. The accuracy isn't the same, but McGough is excellent at navigating the pocket and scrambling around, and he also has the arm to complete downfield bombs like Wilson. I think it would be a mistake for the Seahawks to play Brett Hundley over McGough in the event of a Wilson injury.


Undrafted second-year receiver Damore'ea Stringfellow caught two passes for 90 yards, including an 81-yard touchdown bomb from Austin Davis. The Seahawks are hurting at receiver, so perhaps Stringfellow might make the final roster.


Seahawks rookie linebacker Shaquem Griffin had an impressive preseason, leading the Seahawks in tackles. Griffin may have to start Week 1 if K.J. Wright can't recover in time from his knee scope.


The Raiders, meanwhile, played E.J. Manuel way more than the disappointing Connor Cook. Manuel went 18-of-22 for 255 yards and three touchdowns. Cook, conversely, finished 3-of-5 for 36 yards and a score. He could be released in the next 48 hours.


Rookie running back Chris Warren had an impressive showing a couple of weeks ago. He didn't find as much running room against the Seahawks, but he was still able to rush for 42 yards on 12 carries.


NFL Preseason Announcers: I don't think the Seahawk play-by-play announcer knows what the term "turnover on downs" means because he said the Seahawks "turned it over on downs" after they punted the ball away to Oakland.

Follow me @walterfootball for updates.









Eagles 10, Jets 9
The Eagles were going to let recently signed Christian Hackenberg play for about half this game, so this was his chance to claim revenge against the Jets, who refused to use him. Hackenberg's performance in this game made it easy to see why the Jets made sure Hackenberg was the first quarterback selected in the initial two rounds to never to see a snap in the regular season since 1980 (according to Mike Mayock.)

Hackenberg threw an interception right away, but it wasn't his fault because the receiver stopped his route. However, he was responsible for his next pick, as he sailed a pass over the head of a wide-open receiver on a routine crossing route. The interception was nearly taken back for six. Hackenberg then proceeded to air mail a pass over Greg Ward's head, then overshot another receiver, nearly getting picked in the process. Hackenberg's night ended with a lost fumble. Doug Pederson had seen enough, opting to re-insert starter Joe Callahan into the lineup.

Hackenberg finished 7-of-16 for only 69 yards and two interceptions. Three of his misfires were dropped, and he did manage to scramble five times for 66 rushing yards, but he was a train wreck overall. This may have been Hackenberg's final chance to play in an NFL preseason game.


Staying with the Eagles' backfield, the team wanted to see what it had in Josh Adams, an undrafted back out of Notre Dame. Adams struggled to find much running room, mustering 27 yards on 13 carries. He also dropped a pass.


Reserve Eagles receiver DeAndre Carter may have made the roster, especially in the wake of Alshon Jeffery's injury. Carter had a drop, but that's pretty much been his only blemish throughout the entire preseason. Carter has been able to do a bit of everything, even springing a long Hackenberg run with an excellent downfield block.


Speaking of Eagles who will make the final roster, Jordan Mailata, known for the crazy rugby highlights shown during the 2018 NFL Draft, will almost certainly make the cut. Mailata has been tremendous this preseason, and he capped it off with a strong showing versus the Jets. I could see Mailata being Jason Peters' successor at left tackle. That's how impressive he's been.


As with the Jets, Josh McCown played a couple of drives, going 3-of-8 for 26 yards. He was paired in the backfield with a trio of running backs fighting for a spot or two on the roster. Thomas Rawls and Charcandrick West each had five carries and 15 yards. Rawls had a 14-yard gain to get to the goal line. He appeared to fumble, but was ruled down. Meanwhile, rookie Trenton Cannon, who has endured fumbling issues of his own this preseason, managed 29 yards on 11 carries.


NFL Preseason Announcers: After enduring the nonsense from the Bears game - see below - I have to say that it was a pleasure to listen to Mike Mayock.

Follow me @walterfootball for updates.









Bills 28, Bears 27
The Bills opted not to play Josh Allen or Nathan Peterman in this game. It was all A.J. McCarron, who was able to return from what was first believed to be a suffered broken collarbone back in the second week of the preseason.

This performance was mostly a negative for McCarron. He was able to lead a ridiculous comeback from down 27-3, which featured numerous fourth-down conversions and two absurd roughing-the-passer penalties, but McCarron was largely responsible for being down by such a wide margin in the first place. McCarron gave Chicago seven points on a pick-six, which was a weak toss toward the sideline. That was one of two interceptions, as the other one occurred because the ball was tipped at the line of scrimmage. McCarron made numerous other mistakes. He overshot a receiver downfield. He missed a running back for a short gain. He threw the ball at the feet of another runner in the flat.

McCarron was atrocious for most of this game, but picked up his play in the fourth quarter. He threw an accurate fade for a 24-yard touchdown, then was precise on a 23-yard pass on fourth down during the penultimate scoring drive. McCarron finished 13-of-34 for only 156 yards, three touchdowns and two interceptions. He was at his best while running, scrambling six times for 54 rushing yards and a score. That said, he can't be named the starter after this showing, so the decision will come down to Allen versus Peterman.


For anyone looking forward to seeing if Chase Daniel could replicate his impressive performance in Week 3 of the preseason, they were disappointed. As with the Bills, Chicago used only one quarterback. They went with Tyler Bray, who was 19-of-29 for 180 yards and an interception.


It was a tale of two rookies for Chicago's defense. Edge rusher Kylie Fitts was a disappointment. He registered a sack, but didn't seem like he was trying hard most of the time. Conversely, defensive lineman Bilal Nichols was disruptive in the trenches. He also logged a sack.


NFL Preseason Announcers: Can anyone in Chicago tell me if your play-by-play guy against the Bills was a fan who won a contest to broadcast the game? I've heard some homers before, but holy hell, this guy was on another level. He was shouting incoherently the whole time, and it sounded like he had an erection for the Bears. I knew I was in for a treat when he yelled this prior to kickoff:

"WE'RE IN THE GREATEST CITY IN THE WORLD AND THE BEARS ARE HERE, AND THE BEARS ARE READY TO SHOW OUT, AND THE BEARS ARE HERE TO WIN!"

It didn't stop there. Here are other things he screamed throughout the evening:

"TYLER BRAY STAYS HOT! HE STAYS HOT! HE'S THROWING THE BALL! WE'RE MOVING THE CHAINS, GENTLEMEN! LET'S GO! STAY HOT!"

"THE DEFENSE IS SMELLING BLOOD RIGHT NOW! THE BILLS KNOW IT'S COMING!"

"CODY PARKEY IS NOW THREE FOR THREE IN TOUCHBACKS!!!"

"I LOVE THE BEARS! I HAVE WILLIAM PERRY BED SHEETS!"

Follow me @walterfootball for updates.









Chargers 23, 49ers 21
Most starters don't play in the fourth week of the preseason, but don't tell that to Kyle Shanahan, who had Solomon Thomas and Reuben Foster on the field in the opening quarter. Foster is suspended for two games, so that would explain why he was playing. I'm not sure why Thomas saw action, but both performed very well. Thomas had two tackles for losses, stuffing runs four and two yards behind the line of scrimmage. Foster was all over the place and also had a big tackle for loss.


For the 49ers offense, C.J. Beathard started, but didn't attempt a single pass. He dropped back to throw once, but was sacked on third down. Alfred Morris, meanwhile, was given the ball on the first two plays, and he turned those couple of carries into five yards.


The player who sacked Beathard was rookie edge rusher Uchenna Nwosu, who has been very impressive this preseason. Nwosu was able to time the snap perfectly and beat the blocker with an explosive first step. Nwosu also had a tackle and a quarterback hit in the opening quarter. He's going to be a great third edge rusher.


The Chargers' starting offense featured Geno Smith, who was sacked because he held on to the ball too long. Smith, who went 4-of-6 for only 16 yards, was also part of an absurd roughing-the-passer penalty. The official or announcer mentioned that the defender's body weight fell on Smith, and this prompted color analyst Tim Ryan to jokingly comment, "What did he have, four percent of his body weight on Geno?"


NFL Preseason Announcers: The 49ers' sideline reporter was out of control. He spent the entire time shouting stuff like, "NICK MULLENS LED THE 49ERS TO A DRAMATIC COME-FROM-BEHIND WIN FOR THE 49ERS OVER THE COWBOYS!" and he referred to Ole Miss as "Ole Mith."

Follow me @walterfootball for updates.




Chiefs 33, Packers 21
With Brett Hundley gone, DeShone Kizer is definitely the No. 2 quarterback on Green Bay's roster. He played for a portion of the opening half and had some mixed moments. He was responsible for an interception on an overthrow, but he made up for it with a 31-yard touchdown bomb to Geronimo Allison. Kizer finished 5-of-7 for 57 yards, one touchdown and the pick.


The best player in this game was Aaron Jones, who played more than a half because he's suspended for four games. He rushed for 34 yards and a touchdown on nine carries, and he also caught three passes for 21 yards, which includes a broken tackle on an 8-yard reception. Jones' numbers could've been better, but he had a 13-yard run called back because of a penalty.


If Randall Cobb is cut, Allison will be the No. 2. But who will be the third wideout? My guess is Marquez Valdes-Scantling, who has been the best of the three rookie receivers. Valdes-Scantling caught three passes for 41 yards. Meanwhile, J'Mon Moore, who hauled in two balls for 13 yards, had two drops in the preseason finale. Equanimeous St. Brown had one catch for 10 yards, but he did draw a 39-yard interference flag.


As for the Chiefs, I've been very impressed with undrafted rookie quarterback Chase Litton, and he had a mostly positive performance in this contest. Litton began the night with a nice throw along the sideline, showing good arm strength. On a later possession, he hit rookie receiver Byron Pringle with a 40-yard pass with fade right in stride down the sideline. Litton nearly capped off the drive with a touchdown, but his receiver fell out of bounds. Litton later completed a 29-yard pass off his back foot, which was impressive to see. Litton has a good arm, so it was shocking that he went undrafted.

Litton finished 13-of-21 for 166 yards. Two incompletions were thrown away. Litton made very few mistakes on the evening, with one being that he dropped too deep in the pocket in the red zone, but he was able to sail the pass out of bounds to avoid a disastrous sack. Litton has the tools to be a good NFL quarterback, so I'm excited to see if Andy Reid can coach him up, just like he has done with so many other signal-callers throughout his career.


I mentioned Pringle earlier. The dynamic rookie caught four passes for 122 yards. He should be able to make the 53-man roster, as he can help on special teams.


NFL Preseason Announcers: Todd McShay was the color analyst in this game. Yeah. I'm shocked. Was there a tanning bed nearby? Why was he the color analyst of a Chiefs preseason game?

Follow me @walterfootball for updates.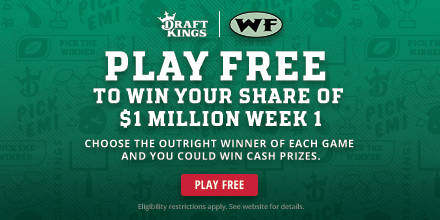 Texans 14, Cowboys 6
Dallas' No. 1 receiver, Michael Gallup, played the entire opening half. I mentioned earlier that I like it when coaches don't play their rookies in the preseason finale because that means their fantasy outlook is bright. However, the converse isn't necessarily true. Jason Garrett may just have wanted to give Gallup more snaps of NFL action. Gallup caught four passes for 29 yards. His one blemish on the evening was a dropped pass. He didn't do anything spectacular, but then again, he had Cooper Rush throwing to him.


Speaking of Rush, the No. 2 quarterback went 14-of-25 for only 83 yards and two interceptions, as his underwhelming preseason continued. It can be pointed out that one pick was on a Hail Mary, but the throw was painfully short of the end zone.


Rookie Mike White was better than Cooper Rush, but only by default. White threw mostly short tosses in the preseason finale, including a meager toss on third-and-6. White did attempt a couple of deep shots, including one toward Dres Anderson that was batted away. White then had a deep pass that was so underthrown that the nearby defender would've caught an interception if the ball was closer to the intended receiver. White also had a short toss to a running back that was way off the mark.

White finished 13-of-21 for 118 yards. The numbers don't look awful, but White had a poor performance. The Cowboys will be in big trouble if Dak Prescott gets hurt.


Rookie running back Bo Scarbrough handled some carries in the opening half, gaining 17 yards on four attempts. He dropped a pass as well.


A Texan to keep an eye on is rookie tight end Jordan Akins, who caught two passes for 33 yards. Akins is a Ryan Griffin concussion away from perhaps being fantasy relevant. I wouldn't draft him in normal leagues, but he's someone I'll have in mind for the Add/Drop page.


NFL Preseason Announcers: It's late, and so I may have been hearing things, but I swear I heard the Texans announcer call Darius Kilgo "Ladarius Dildo."

Follow me @walterfootball for updates.




Colts 27, Bengals 26
These teams will meet in Week 1, so it's safe to say that neither coach was going to show the opposition anything. Of course, this is Week 4 of the preseason, the most pointless day of football in the calendar year, so nothing was going to be shown regardless.


The highlight you may have seen from this game is Matt Barkley throwing a bomb to John Ross. The former first-round pick caught a deep ball last week, but couldn't replicate his success because he dropped the pass. Ross seems like he'll be an inconsistent deep threat and isn't worth owning in any 12-team fantasy league.


Speaking of Barkley, if this game was a battle for the No. 2 quarterback job between him and Jeff Driskel, then Driskel may have won it. Driskel was 14-of-20 for 116 yards and a touchdown, while Barkley failed to complete any of his three passes.


The other Bengal quarterback, Logan Woodside, saw extensive action in the second half. Woodside, the seventh-round rookie, opened with a terrific back-shoulder throw to Josh Malone, who made a great catch for 28 yards. Woodside also drew a pass interference in the end zone on a near-touchdown. However, Woodside didn't do much else besides complete short passes. He was nearly picked in the end zone and overthrew a tight end on the final fourth down of the evening. Woodside went 9-of-15 for 96 yards. I don't see him making the final roster.


As for the Colts, Jacoby Brissett started and went 8-of-12 for 68 yards and a touchdown. He was paired in the backfield with Christine Michael (5 carries, 41 yards), who will likely be axed if Marlon Mack is close to returning.


It's worth noting that rookie running back Jordan Wilkins didn't play for the Colts, while Robert Turbin and Michael did. That bodes well for Wilkins this season.


NFL Preseason Announcers: There's not much noting here, outside of one of the announcers calling Buffalo "Baffalo," which was kind of annoying.

Follow me @walterfootball for updates.




Broncos 21, Cardinals 10
Chad Kelly and Paxton Lynch each played a half for the Broncos. Lynch has been the far superior quarterback this preseason, but the reverse was true in the finale.

Kelly had a mixed final preseason outing. He did some good things, including an occasion in which he bought time in the pocket to find an open receiver for a third down, but a holding penalty negated the conversion. He also fired a first down into a tight window while rolling left as he was getting drilled. He later showed some great zip on a pass to a tight end. Conversely, Kelly was picked off. His receiver didn't look for the pass, but it still wasn't a good throw. Kelly's accuracy was a bit off on some other occasions as well.

Kelly finished 12-of-19 for 126 yards and a pick. I wouldn't put the interception completely on him, but this performance wasn't in line with what we've grown accustom to seeing out of Kelly. Still, Kelly deserves to be the No. 2 quarterback on this roster, and a veteran does not need to be acquired to play behind Case Keenum.


Paxton Lynch, meanwhile, was surprisingly good. He went 14-of-15 for 128 yards and two touchdowns. Stats are sometimes misleading, but that's not the case in this situation. Lynch threw some terrific passes and showed great accuracy. I suppose this is a fluke, but I still have to wonder where this has been. If Lynch performed like this earlier, he may have saved his job. I still think there's a good chance he's cut over the weekend.


Phillip Lindsay is listed in my Fantasy Football Sleepers page, so I was happy to see that Lindsay didn't play in the preseason finale. That shows me that the Broncos envision a substantial role for Lindsay in their offense.


There's no one significant to discuss about the Cardinals. Josh Rosen, for whatever reason, didn't play in this game.


NFL Preseason Announcers: I'm going to miss Ron Wolfley. The Cardinals color analyst gave us some great quotes over the summer. Tonight, he said...

"You couldn't bring him down with a flat shovel!"

"You know what I think of when I look at him!? I think of a crane!"

"Don't wear your hair in a bun, let it hang!"

"This is a fire hydrant with lips!"

See you next August, Ron!

Follow me @walterfootball for updates.




Dolphins 34, Falcons 7
If you were monitoring the scores during the early portion of the evening, you may have noticed that the Dolphins established a huge, early lead. Brock Osweiler had a ridiculous stat line at one point. He mostly completed short throws, but did fire a completion of 15 yards or so.


This game was devoid of potential fantasy players. The only relevant player was Kalen Ballage, a rookie running back with some talent. Ballage caught three passes out of the backfield early, turning them into 37 receiving yards. He also rushed for 25 yards and a touchdown on four carries. His score saw him bounce off a tackler to reach the end zone. Ballage should be added in the event of a Kenyan Drake injury.


NFL Preseason Announcers: One of the Falcons announcers said something weird, claiming that being on the field on fourth down is "the worst feeling in the world." And here I thought that losing a loved one, or being declared terminally ill, or putting a pet to sleep qualified, but no. Being on the field on fourth down is way worse than all of those, apparently.

Follow me @walterfootball for updates.




Saints 28, Rams 0
This was a big night for some new and young Saints players. Third-round rookie receiver Tre'Quan Smith made some nice plays in the preseason finale, catching four passes for 42 yards. Smith made a great reception on third down, and he otherwise did a good job of faking a pick to help Cameron Meredith get open for a touchdown. Smith could be a solid final-round fantasy pick, as he may emerge as a potent offensive threat during the second half of the season. The Saints draft well, and Smith seems like the latest gem.


Speaking of Meredith, the former Bear hauled in two passes for 72 yards and a touchdown. The first reception was a 56-yard bomb in which Meredith beat the cornerback with a double move. The second was a 16-yard score, thanks to Smith's great pick fake.


The man throwing to these receivers was Taysom Hill, who has been inconsistent this preseason. That was the case in this game, as Hill opened the evening by firing way behind his receiver. However, he then hit Meredith with a 56-yard bomb and then showed good arm strength on a crossing pattern to Smith. Hill finished 10-of-17 for 159 yards and a touchdown along with three scrambles for 31 rushing yards. Hill should make the roster as the third quarterback because he can play special teams as well.


Rookie defensive end Marcus Davenport flashed. He had a strip-sack that was returned for a touchdown, though it was negated by penalty.


Second-year linebacker Alex Anzalone, who missed most of his rookie campaign, made a ridiculous interception, tapping both feet inbounds while falling out of play. Anzalone showed amazing instincts and athleticism to make the pick.

Follow me @walterfootball for updates.




Jaguars 25, Buccaneers 10
Ronald Jones saw extensive action in the opening half, as he lost the starting job to Peyton Barber. It was tough sledding for Jones, who didn't have very good blocking. He took two big losses, including one for minus-5 yards on his first carry. As a result, he mustered just four yards on 10 attempts. He had a nice run where he made a good cut to get down to the 1-yard line, but didn't have much of an opportunity to do anything else.


The other member of Tampa's starting backfield in this game was third-string quarterback Ryan Griffin. He went 17-of-27 for 151 yards and a touchdown. The Buccaneers are high on Griffin, and they'll keep him on their 53-man roster the entire year, even when Jameis Winston comes back from suspension.


As for the Jaguars, rookie quarterback Tanner Lee entered the game toward the end of the second quarter and was on the field the rest of the way. Lee hadn't done well entering this contest, but he was extremely impressive in the preseason finale.

Lee made a terrific throw down the sideline over two defenders in the second quarter. It was ruled incomplete, but I thought it should've been a catch, and the Tampa announcers agreed. Lee had better luck later, making a perfect touch throw down the sideline for 26 yards. He later once again showed amazing touch and accuracy on a 44-yard ball in between two defenders. The play was initially ruled a 45-yard touchdown, but replay review was once again cruel to Lee, and the play was ruled down at the 1-yard line.

Lee made a couple of mistakes - an overthrow in the red zone and a near-pick on a pass thrown behind the receiver - but he was excellent otherwise. Lee completed half of his passes, going 11-of-22 for 164 yards, but was much better than those numbers indicate. Lee has a great arm, so if he can continue to show this sort of touch and accuracy, he could challenge Blake Bortles as the starter next year.


NFL Preseason Announcers: I'm sure 99 percent of you reading this won't care, but I just have to say that I love the Buccaneer telecast's graphics. They have the Buccaneer logo swords separating the scores and time remaining, and it just looks very cool. Well done, Tampa TV.

Follow me @walterfootball for updates.




Vikings 13, Titans 3
Luke Falk was one of a couple of primary players worth watching in this game. The sixth-round rookie quarterback for the Titans struggled coming into this contest, so this was his chance to turn things around. Unfortunately for Falk, he failed to do so.

Titans color analyst Charles Davis mentioned that Falk has been dealing with deep-ball issues thus far, so it was quite the coincidence that Falk's first pass was a launched deep bomb. Naturally, it was overthrown.

Falk had a couple of nice throws in this game, showing good touch on a 15-yard out and completing a ball with strong velocity went for about 20. Otherwise, Falk seldom went deep. Most of his passes were just ineffective, short tosses. Falk finished 13-of-24 for 114 yards, with only one incompletion being dropped. Again, he doesn't look like an NFL quarterback to me.


The Viking running backs are worth discussing, as both Mike Boone and Roc Thomas have impressed this preseason. Thomas, unfortunately, hurt his ankle in the second quarter. He had just four carries as a result, gaining 12 yards. He also caught two balls for 15 receiving yards. Boone, on the other hand, was dominant throughout. He rushed for 56 yards on 15 attempts with two catches for 53 receiving yards. His best play was a 46-yard catch in which he did most of the work, breaking a tackle after hauling in a short pass. I could see Boone being a relevant fantasy player down the road at some point.


NFL Preseason Announcers: I get the feeling that the Titans play-by-play guy didn't understand the irrelevance of Week 4 of the preseason. He opened with, "Tonight, the Titans get a tough test against Kirk Cousins and the Vikings!" Umm... yeah, I don't think Cousins is going to be playing, bud.

Follow me @walterfootball for updates.




Steelers 39, Panthers 24
I'm not sure why Mason Rudolph played behind Joshua Dobbs, but the third-round rookie entered the game in the middle of the second quarter and played until the fourth. Rudolph struggled in the preseason entering this game, but had his best performance yet.

Rudolph began by firing a 15-yard slant to Trey Griffey, son of Ken Griffey Jr. He then appeared to throw a touchdown, but it was ruled incomplete because the ball trickled out of the receiver's hands. That didn't end up mattering because Rudolph's very next pass was a touchdown, as he hit a receiver perfectly down the seam. Following some drops, including one in the end zone, Rudolph threw another score. This was a poor pass, as he launched the ball across his body way over the middle of the field. Luckily for Rudolph, no one was there besides a Steeler.

Rudolph finished 5-of-9 for 102 yards and two touchdowns. Three of his incompletions were drops, and two were in the end zone.


Rookie H-Back Jaylen Samuels played for the Steelers once again. He had some nice highlights last week, but didn't get much of an opportunity in this contest, as his two carries went for zero yards.


As for the Panthers, there's really nothing to say. The starting backfield was comprised of the underwhelming Taylor Heinicke and Cameron Artis-Payne. D.J. Moore barely played, failing to catch his sole target. Curtis Samuel, meanwhile, caught one ball for 14 yards.


NFL Preseason Announcers: I don't think the Steeler announcers were paying much attention to the other team, as the play-by-play guy announced Luke Kuechly and Kawann Short as starters for the Panthers. He also kept calling Taylor Heinicke "Taylor Hayanicki."

Follow me @walterfootball for updates.




Ravens 30, Redskins 20
Lamar Jackson played the entire first half in this game. It was his fifth appearance of the preseason, and it's clear that he has improved since his disastrous debut in the Hall of Fame Game.

Jackson converted an early fourth down by rolling out and throwing a short toss. It was a bit behind his target, but he was still able to move the chains. He was more precise later in the drive, fitting a ball into a tight window to Breshad Perriman. Jackson then had a perfect throw to Mark Andrews down the seam. His worst moment occurred when it appeared as though rookie Adonis Alexander picked him off on a shot to the end zone. Part of the problem was Perriman, who didn't fight to break up the interception. Fortunately for the Ravens, replay review showed that the ball hit the ground.

Jackson finished 9-of-15 for 109 yards to go along with three scrambles for 25 rushing yards and a touchdown. He still has a long way to go, but the improvement he has shown is crucial.


Rookie tight end Mark Andrews led the Ravens in receiving with three catches for 61 yards. Andrews' big play was a 45-yard reception in which he caught a pass and broke a tackle.


Robert Kelley and Samaje Perine split the workload for the Redskins. Both ran well. Kelly gained 49 yards on 11 carries, while Perrine picked up 30 yards on seven attempts.


Rookie receiver Simmie Cobbs made a great play in this game, hauling in a 38-yard pass. He led the Redskins in receiving with three grabs for 75 yards.


NFL Preseason Announcers: Preseason broadcasters are usually homers for their own team, but the Ravens' play-by-play guy was a homer for his entire division. He talked up the Steelers and Bengals, then said this about Cleveland: "The Browns are STACKED with talent!!!"

Follow me @walterfootball for updates.




Browns 35, Lions 17
As you can tell by the final score, Baker Mayfield played extensively in this game. He was on the field for the entire opening half, and he played well.

Mayfield's first throw was a 41-yarder to Devon Cajuste, as Mayfield rolled left and connected to his tight end despite Cajuste being held. Mayfield later hit Damion Ratley with great zip for a gain of 21. The rest of Mayfield's completions were short tosses, as he wasn't playing with any starters to help him.

Mayfield finished 9-of-16 for 138 yards. Two of his misfires was dropped, while another one was thrown away because of pressure. Mayfield looked good, but not great.


Rookie running back Nick Chubb was given five carries, which he turned into 30 yards. Chubb's longest run was a 15-yard scamper in which he broke a tackle to get to the edge. He then had a nice cut at the goal line to score a touchdown.


There isn't much to say about the Lions. Their quarterbacks were Jake Rudock and Matt Cassel, who looks like he's 50 years old at this point. Cassel was 4-of-11 for 64 yards. This could be the last time he ever plays in the NFL.

Follow me @walterfootball for updates.




Patriots 17, Giants 12
Giants fourth-round rookie quarterback Kyle Lauletta was given a full half of action, plus a bonus drive in the third quarter. This was his opportunity to leap over Davis Webb to be the No. 2 quarterback, but he failed with flying colors.

Things began well for Lauletta when he showed good zip on a play-action pass for 20 yards. However, things fell apart after that. Lauletta sailed a ball way across his body to the other side of the field, and he was lucky he wasn't picked. He was actually intercepted on a downfield shot on a pass that was horribly underthrown. Following a touchdown to an open receiver that he delivered as he was getting hit, Lauletta had a horrible sequence where he overshot a receiver for a touchdown, then underthrew a wideout for a touchdown, then took a bad sack for a big loss, all in consecutive plays. Lauletta's sole drive in the second half concluded with an interception on an inaccurate ball downfield that was picked off by rookie cornerback JC Jackson.

Lauletta was awful in the preseason finale. He failed to complete half of his passes, going 8-of-19 for 118 yards, one touchdown and two interceptions. Two of his misfires were dropped, but Lauletta struggled big time.


Giants rookie edge rusher Lorenzo Carter applied lots of pressure on the quarterback in this game. Granted, he was going against a backup tackle, but he showed a variety of moves and used his arm length to hound Danny Etling throughout the opening half. Carter may have to play often in Week 1 if Olivier Vernon is out with an injury.


Lauletta wasn't the only rookie quarterback to see action in this game. In fact, New England seventh-rounder Danny Etling played the entire evening.

Etling had the highlight of the night, rushing for an 86-yard touchdown on a naked bootleg. The Giants color analyst said, "That play just cut seven players. You're cut. You're cut. You're cut." It was an embarrassing showing by the Giant backups.

While Etling had the long run, he struggled mightily to throw. He sailed a pass over an open receiver on the second drive, then held the ball too long to take a sack. The next possession saw him throw a ball way behind his target on a routine toss. He then was lucky that the Giants dropped an interception on an underthrown pass, and he followed that up by firing behind his wideout. His luck ran out after that, as he was actually picked on a lollipop throw downfield. Following another dropped interception, his second pick occurred when he telegraphed a throw over the middle of the field.

Etling went 18-of-32 for 157 yards, one touchdown and two interceptions to go along with his 115 rushing yards and a score on the ground. His best throw was a 45-yard bomb that showed nearly perfect placement, but Etling was otherwise anemic as a passer. It's easy to see why he barely played this preseason before this contest.


NFL Preseason Announcers: No announcer mistakes. Rather, a funny joke from the play-by-play guy: "As you see, Bill Belichick soaking this game in with his great emotion."

Follow me @walterfootball for updates.




2018 Preseason Notes: Week 1 | Week 2 | Week 3 | Week 4
2018 Fantasy Football Stock Pages: Preseason Stock Week 1 | Preseason Stock Week 2 | Preseason Stock Week 3 | Preseason Stock Week 4 | Training Camp Stock







More 2018 Fantasy Football Articles:
Fantasy Football Rankings

2018 Fantasy Football Rankings:
2018 Fantasy Football Rankings: Quarterbacks - 9/5 (Walt)
Chet Gresham's Fantasy Football Quarterback Rankings - 8/29 (Chet)
2018 Fantasy Football Rankings: Running Backs - 9/5 (Walt)
Chet Gresham's Fantasy Football Running Back Rankings - 8/29 (Chet)
2018 Fantasy Football Rankings: Wide Receivers - 9/5 (Walt)
Chet Gresham's Fantasy Football Wide Receiver Rankings - 8/29 (Chet)
2018 Fantasy Football Rankings: Tight Ends - 9/5 (Walt)
Chet Gresham's Fantasy Football Tight End Rankings - 8/29 (Chet)
2018 Fantasy Football Rankings: Kickers - 8/21 (Walt)
2018 Fantasy Football Rankings: Defenses - 8/21 (Walt)
Fantasy Football Rookie Rankings: Dynasty - 8/21 (Walt)
Fantasy Football Rookie Rankings: Dynasty - 5/18 (Chet)



2018 Fantasy Football Mock Drafts:
Fantasy Football Mock Draft - 9/1 (Walt)
Fantasy Football Mock Draft - 8/30 (Walt)
Fantasy Football Mock Draft - 8/27 (Walt)
Fantasy Football PPR Mock Draft - 8/23 (Walt)
Fantasy Football Mock Draft - 8/22 (Walt)
Fantasy Football Mock Draft - 8/16 (Walt)
Fantasy Football PPR Mock Draft - 8/9 (Walt)
Fantasy Football Mock Draft - 8/2 (Walt)
Fantasy Football PPR Mock Draft - 8/1 (Chet)
Fantasy Football PPR Mock Draft - 7/26 (Walt)
Fantasy Football 2-QB Dynasty Draft - 5/25 (Chet)



2018 Fantasy Football Cheat Sheets:
2018 Fantasy Football Cheat Sheet: Top 250 - 9/5 (Walt)
2018 Fantasy Football Cheat Sheet: Top 250 PPR - 9/5 (Walt)
2018 Fantasy Football Cheat Sheet: Top 250 2-QB - 9/5 (Walt)
2018 Fantasy Football Cheat Sheet: Top 250 Touchdown League - 9/5 (Walt)
2018 Fantasy Football Cheat Sheet: Custom - 9/5 (Walt)
2018 Fantasy Football: Dynasty Rankings - 9/5 (Walt)
2018 Fantasy Football Spreadsheets - 9/5 (Walt)

2018 Fantasy Football Articles:
2018 Fantasy Football Stock Report: OTAs, Training Camp - 9/5 (Walt)
2018 Fantasy Football Sleepers - 9/5 (Walt)
2018 Fantasy Football Busts - 9/5 (Walt)
2018 Fantasy Football Mid-Round Values - 9/5 (Walt)
2018 NFL Preseason Game Recaps - 8/31 (Walt)
2018 Fantasy Football Stock Report: Preseason Games - 8/31 (Walt)
2018 Fantasy Football Notes - 8/31 (Chet)
2018 Fantasy Football Quarterback Preseason Targets Tracker - 8/30 (Walt)
2018 Fantasy Football D/ST Drafting - 8/28 (Chet)
2018 Fantasy Football ADP Values: Running Backs - 8/16 (Chet)
2018 Fantasy Football Round-by-Round Strategy Guide - 8/15 (Walt)
2018 Fantasy Football ADP Values: Quarterbacks - 8/15 (Chet)
2018 Fantasy Football Tight Ends to Target - 8/9 (Chet)
2018 Fantasy Football - PPR Draft Strategy: Rounds 1 and 2 - 7/27 (Chet)
2018 Fantasy Football: Doug Baldwin's Value - 7/25 (Chet)
2018 Fantasy Football: Chris Hogan's Value - 7/18 (Chet)
2018 Fantasy Football: Alvin Kamara's Value - 7/16 (Chet)
2018 Fantasy Football Strength of Schedule: Tight Ends - 7/11 (Chet)
2018 Fantasy Football Strength of Schedule: Wide Receivers - 7/6 (Chet)
2018 Fantasy Football Strength of Schedule: Running Backs - 7/5 (Chet)
2018 Fantasy Football Strength of Schedule: Quarterbacks - 7/4 (Chet)
2018 Fantasy Football Tight Ends Better Than ADP - 6/29 (Chet)
2018 Fantasy Football Wide Receivers Better Than ADP - 6/28 (Chet)
2018 Fantasy Football Target Shares - 6/22 (Chet)
2018 Fantasy Football Wide Receiver Points Per Game - 6/13 (Chet)
2018 Fantasy Football Mock Draft Simulator - 6/2
2018 Fantasy Football Value Players - 5/25 (Chet)
2017 Fantasy Football Quarterback Look-Back - 1/28 (Walt)
2018 Fantasy Football: Running Backs with the Most Carries - 1/28 (Walt)






NFL Picks - Nov. 14


2019 NFL Mock Draft - Nov. 8


2020 NFL Mock Draft - Nov. 3


Fantasy Football Rankings - Sept. 5


2019 NBA Mock Draft - Aug. 13


NFL Power Rankings - June 3