**** Unlike the Preseason Week 1-3 games, I did not watch all of these contests because some of them featured no starting players. I watched only a few games, instead focusing on Week 1 of the regular season. However, I've still compiled a write-up for each contest. ****


Steelers 19, Panthers 3
The big news coming out of this game is that Byron Leftwich reportedly suffered a torn MCL. Leftwich was 2-of-4 for 43 yards prior to the injury. Now that he's gone, Dennis Dixon (1-of-1, 23 yards, TD) is the favorite to start, though I'd go with Charlie Batch (3-of-4, 10 yards).


With an upcoming four-game hiatus, Ben Roethlisberger started this contest and played two drives. He went 4-of-6 for 39 yards. Here were his targets:

Arnaz Battle: 2
Rashard Mendenhall: 1
Heath Miller: 1
Mewelde Moore: 1
Hines Ward: 1


One backup of note for the Steelers - Jonathan Dwyer totaled 86 yards on 20 carries, including a 36-yard burst. It was nice to see him parlay last week's outstanding performance into a great preseason finale.


John Fox wisely rested all of his starters at Pittsburgh. Jimmy Clausen didn't even play, which I thought was pretty interesting.













Bengals 30, Colts 28
This was a tough pill to swallow. I had the Bengals -6.5 as my August NFL Pick of the Month. The Colts never try in their final preseason game, and if you were to tell me that Cincinnati would score 30 points, I would have put my mortgage on the selection. Unfortunately, Indianapolis posted double digits in a Week 4 preseason contest for the first time since 2004. Tom Brandstater went off for 10-of-18 for 178 yards and three touchdowns, leading a comeback from down 20-6. I'm pretty pissed.

If you're wondering, Peyton Manning and the rest of the starters didn't play. It was all Curtis Painter and Mike Hart on the first drive.


The Bengals, on the other hand, went with Carson Palmer and their starters for one drive. Palmer finished 4-of-5 for 28 yards. The only player he threw to more than once was Chad Ochocinco, who had two grabs for 18 yards.


I'm not sure why Cedric Benson played, but he had three ineffective carries that went for six yards.








Giants 20, Patriots 17
Many teams opted to sit their starters Thursday evening. Tom Coughlin and Bill Belichick had other plans, each electing to play their starters for two drives.


After a troubling start to his preseason, Eli Manning went 7-of-9 for 91 yards and a touchdown in the exhibition finale. Here were his targets:

Kevin Boss: 2 (1 in end zone)
Ahmad Bradshaw: 1
Brandon Jacobs: 1
Hakeem Nicks: 5


Hakeem Nicks saw five targets in the preseason finale, catching three balls for 33 yards. He also had a 15-yard end around. Nicks is due for a big year and makes for an excellent sixth-round pick as a WR3.


Ahmad Bradshaw once again started the game and out-played Brandon Jacobs. Bradshaw totaled 26 yards on four carries to go along with a 17-yard reception. He's undervalued right now because many still believe that Jacobs is the starter.


Tom Brady went 4-of-8 for 51 yards, a touchdown and an ugly interception in which he severely underthrew Randy Moss downfield. Here were Brady's targets:

Alge Crumpler: 2
Rob Gronkowski: 1 (1 in end zone)
Randy Moss: 3
Wes Welker: 1


Fred Taylor started, but ran for five yards on four ineffective carries against the Giants' first team. Laurence Maroney actually played later on, and gained 32 yards on nine attempts versus the Giants' scrubs. Draft either of these guys at your own risk.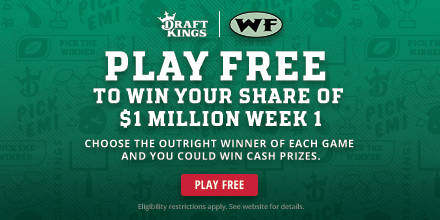 Lions 28, Bills 23
Think Matthew Stafford wants a mulligan? Stafford's second throw was intercepted by Drayton Florence and returned 40 yards for a touchdown. Stafford finished 3-of-6 for 21 yards and that pick. I wouldn't read too much into this, as Detroit's coaching staff likely didn't game plan at all for this contest.


No Jahvid Best. Jim Schwartz opted to keep him out.


If you had any doubt that C.J. Spiller won't be counted on much early in the year, Chan Gailey decided to sit Spiller out as a precaution. Spiller is a solid choice as an RB2.


Marshawn Lynch started for the Bills instead of Spiller, but mustered just two yards on five carries.


Trent Edwards was perfect in this contest, going 4-of-4 for 66 yards, highlighted by a 50-yard bomb to Lee Evans. Edwards is the unquestioned starter, as Ryan Fitzpatrick sat out and Brian Brohm struggled (7-15, 78 yards, 1 INT).




Jaguars 13, Falcons 9

Barely any starters played in this game. NFL.com's recap picked up on this, noting that the backups had a chance to shine. Their take: "No one really stood out."

Well, I'll take their word for it.




Jets 21, Eagles 17
While most starters should have sat in their final preseason games, I felt as though Rex Ryan had to give Mark Sanchez some reps after an awful preseason. I was disappointed to see that Mark Brunell started this contest, as Sanchez stood on the sidelines with a bored look on his face.


The only Jet of note was Santonio Holmes, who saw action because he'll be out for the first four weeks. Holmes caught four balls for 97 yards and a 51-yard touchdown from Brunell.


Barely anything of note for the Eagles; Andy Reid sat his starters, including rookie defensive end Brandon Graham. The one thing I will mention is that a week after a miraculous last-minute comeback against the Chiefs, Mike Kafka was a miserable 9-of-27 for 76 yards and an interception.




Rams 27, Ravens 21
There's nothing like playing one drive, going a perfect 6-of-6 and taking the rest of the night off. That's what Sam Bradford did, completing his six attempts for 68 yards and a touchdown. He did this against Baltimore's scrubs, but it's still impressive nonetheless.


There's really nothing else of note here; Dennis Pitta caught two passes from Troy Smith if that gets you excited. And speaking of rookie tight ends, Ed Dickson and Michael Hoomanawanui had one reception each.




Browns 13, Bears 10
Montario Hardesty is a great late-round sleeper. No, wait. He was a great late-round sleeper. Hardesty looked great early on against the Bears, rushing for 25 yards and a touchdown on seven carries. Unfortunately, he suffered a left knee injury. After the game, he was on crutches. He'll have an MRI on the knee Friday. Hopefully he'll be OK, because as I wrote, he is/was a great late-round sleeper.


As for Cleveland's other rookie, Colt McCoy posted great numbers to save his job. McCoy was 13-of-13 for 131 yards. He really needed this after two dreadful performances.


Nothing to say about the Bears; neither Jay Cutler nor Matt Forte played. I guess you can boldly say that Forte's job as Chicago's every-down back is safe because Lovie Smith had no problem using Chester Taylor at Cleveland.




Vikings 31, Broncos 24
Josh McDaniels elected to use Kyle Orton for two drives at Minnesota. Orton went 5-of-8 for 56 yards, leading the Broncos to a touchdown on one of his possessions.

Here were Orton's targets:

Marquez Branson: 1
Correll Buckhalter: 2
Jabar Gaffney: 1
Brandon Lloyd: 4
Eddie Royal: 1


Brandon Lloyd saw way more targets from Kyle Orton (4) than any other receiver. Lloyd caught one pass for 16 yards, but he's well worth a late-round flier with Demaryius Thomas struggling with injuries.


Correll Buckhalter played for the first time this preseason. He rushed for only three yards on three carries, but also had two catches for 26 receiving yards. It's good to see Buckhalter looking healthy, though Knowshon Moreno will start the season opener.


Things were ugly early on for Tim Tebow. He fumbled his first snap that was returned for a touchdown, and later tossed an interception. However, Tebow improved as the game went on, and he was able to finish 12-of-16, 167 yards, a touchdown and the aforementioned pick.


How's this for a battle for Minnesota's No. 2 quarterback gig: Sage Rosenfels was 1-of-4 for 10 yards, but was still better than Tarvaris Jackson's 2-of-8 for 2 yards. Jackson was booed off the field. Think Viking fans are thrilled that Brett Favre returned?


Minnesota's most impressive quarterback was Joe Webb, who went 5-of-9 for 100 yards, one touchdown and a pick to go along with 48 rushing yards. It'll be very interesting to watch how he develops; he could easily be the starter in 2011 if Favre finally hangs it up.




Chiefs 17, Packers 13
Aaron Rodgers, Ryan Grant and many of Green Bay's starters sat out, so this recap will be all Chiefs.

This will be pretty ironic. I constantly berate Todd Haley for not using Jamaal Charles enough. This time, I'm going to do the opposite. If you're Haley, why in God's name would you play Charles in a Week 4 preseason game? Charles had one carry for two yards to go along with his two catches for 26 receiving yards. But on a night in which Byron Leftwich, Montario Hardesty and Jake Long suffered injuries, there was simply no reason for Haley to use his best player.


Matt Cassel played a whopping three drives, and it took him all three possessions to score against Green Bay's scrubs. Cassel was a pedestrian 4-of-9 for 58 yards, one touchdown and an interception.

Here were Cassel's targets:

Dwayne Bowe: 4
Jamaal Charles: 3
Leonard Pope: 1
Jerheme Urban: 2


Dwayne Bowe caught only one pass for 30 yards, but saw four targets in three Kansas City drives. He's a good WR2 who will have a bounce-back year. It's just a shame that he doesn't have a legitimate NFL starting quarterback throwing him the football.




Cowboys 27, Dolphins 25
Miami fans nearly suffered a collective heart attack when Jake Long went down with an apparent knee injury. I was ready to downgrade Ronnie Brown and Ricky Williams, but Long is fine. Still, you have to question why a proven veteran like Long was even on the field in a Week 4 preseason contest.


Chad Henne played a whopping three drives at Dallas. He went 6-of-11 for 53 yards with two fumbles against the Cowboys' scrubs. Not good.

Here were Henne's targets:

Davone Bess: 2
Ronnie Brown: 1
Anthony Fasano: 1
Brian Hartline: 1
Brandon Marshall: 2
Ricky Williams: 2


The Cowboys didn't play any of their starters. It was all Stephen McGee, who actually did pretty well (27-of-42, 304 yards, TD).


The one thing of note for Dallas in the preseason finale was David Buehler's excellent kicking. Buehler went 4-of-4, nailing tries from 51, 45, 40 and 31. The latter was a clutch kick as time expired. If Buehler can demonstrate this type of accuracy in the regular season, he'll be a really good fantasy kicker, given Dallas' struggles in the red zone.




Titans 27, Saints 24
Chris Johnson didn't play in the preseason finale, but Vince Young quarterbacked the Titans for two drives. He went 4-of-7 for 24 yards and a touchdown against New Orleans' scrubs.

Here were Young's targets:

Kenny Britt: 4
Lavelle Hawkins: 1
Javon Ringer: 1
Bo Scaife 1 (1 in end zone)
Craig Stevens: 1


Kenny Britt saw four targets against the Saints. That's the good news. The bad news is that he dropped a pair of passes and committed a false start penalty that got him yanked out of the game. Britt has major character and work ethic issues. Stay away from him in your fantasy drafts.


The Saints sat their starters, so nothing of note for them.




Buccaneers 24, Texans 17
No Matt Schaub. No Andre Johnson. No Arian Foster. No Mike Williams. No Cadillac Williams. Not even Bucs No. 2 quarterback Josh Johnson. You get the picture.


A couple of things of note: Arrelious Benn caught three passes for 33 yards and two touchdowns from third-string quarterback Rudy Carpenter. Kareem Huggins totaled 37 yards on six carries.

As for the Texans, a trio of tight ends (James Casey, Dorin Dickerson and Garrett Graham) caught eight, four and five passes, respectively from Dan Orlovsky and John David Booty.




49ers 17, Chargers 14
Starters from both sides sat this one out. Guys like Darren Sproles and Brian Westbrook didn't even play.


Anthony Dixon finished as the NFL's preseason rushing leader. He totaled 80 yards and a touchdown on 12 carries in the finale, giving him 300 yards on 74 exhibition attempts.


Nate Davis threw a touchdown, but was just 11-of-22 for 103 yards and two interceptions. He was out-played by David Carr (5-of-6, 58 yards).




Raiders 27, Seahawks 24
Matt Hasselbeck didn't play, allowing Charlie Whitehurst to play most of this game. He went 11-of-22 for 210 yards and a touchdown.


Julius Jones started the preseason finale for Seattle. He rushed for just 18 yards on six yards, and was predictably out-played by Justin Forsett (6 carries, 31 yards). The Seahawks running back who came out the winner? Leon Washington. Pete Carroll opted to sit Washington, which tells me that Carroll really values Washington and didn't want to risk injury to the former Jet. Washington is definitely the Seattle runner to own, especially considering how early Forsett is still going in most drafts.


He was going against Oakland's scrubs, but second-year Seattle receiver Deon Butler really stood out with seven catches for 101 yards and a touchdown. Carroll better not use the inept Deion Branch over the talented Butler.


Nothing of note for the Raiders, aside from the fact that Darrius Heyward-Bey caught a 34-yard pass. Jason Campbell, Darren McFadden, Zach Miller and Louis Murphy sat out.




Cardinals 20, Redskins 10
I'm shocked and appalled by what Mike Shanahan pulled in this game. Down 10 with 45 seconds left, the Redskins had a chance to score, as they had the ball on Arizona's 20-yard line. However, Shanahan didn't think his team had much of a chance. He simply watched the clock tick down despite the fact that he had three timeouts in his back pocket. Third-string quarterback John Beck even tried to call timeout, but Shanahan waved him off.

I've lost some respect for Shanahan. It's as if he was betting against his own team, or was suffering through a diarrhea spell and wanted to go to the bathroom as quickly as possible. Shanahan's diarrhea and/or degenerate gambling cost me four units.


As for this game, Washington sat its starters, opting to go with the backfield of Richard Bartel and Willie Parker. Parker looked like a dying dog on the field. He'll be put out of his misery during the final roster cuts.


Derek Anderson started and played just one drive, going 2-of-3 for 47 yards. After leading the Cardinals to a field goal, he left the game in favor of Matt Leinart.

Speaking of which, Leinart is as good as gone. He was an underwhelming 3-of-5 for 14 yards, once again displaying piss-poor body language. Meanwhile, third-string quarterback Max Hall looked awesome. I watched this game in its entirety, and I came away very impressed with the undrafted BYU rookie. Hall went 7-of-9 for 126 yards, displaying pristine accuracy and decent arm strength. He could be the starter in 2011.








More 2010 Fantasy Football Articles:
2010 Fantasy Football: Home

2010 Fantasy Football Rankings:
2010 Fantasy Football Playoff Rankings - 1/5 (Walt)
2010 Fantasy Football: Week 17 Fantasy Rankings - 1/2 (Walt)
2010 Fantasy Football Rankings: Quarterbacks - 8/31 (Walt)
2010 Fantasy Football Rankings: Quarterbacks - 6/6 (Steve)
2010 Fantasy Football Rankings: Running Backs - 9/6 (Walt)
2010 Fantasy Football Rankings: Running Backs - 7/3 (Steve)
2010 Fantasy Football Rankings: Wide Receivers - 9/7 (Walt)
2010 Fantasy Football Rankings: Wide Receivers - 7/14 (Steve)
2010 Fantasy Football Rankings: Tight Ends - 8/31 (Walt)
2010 Fantasy Football Rankings: Tight Ends - 7/20 (Steve)
2010 Fantasy Football Rankings: Kickers - 6/10 (Walt)
2010 Fantasy Football Rankings: Defenses - 6/11 (Walt)
2010 Fantasy Football Auction Values - 9/2 (Walt)
2010 Fantasy Football Rankings: IDP Defensive Linemen - 8/3 (Steve)
2010 Fantasy Football Rankings: IDP Linebackers - 8/7 (Steve)
2010 Fantasy Football Rankings: IDP Defensive Backs - 8/14 (Steve)
2010 Fantasy Football Rankings: Team-by-Team - 6/7 (Walt)
2010 Fantasy Football Rankings: Dynasty Rookie Rankings - 4/30 (Walt)
2010 Fantasy Football Rankings: Rookie Rankings - 4/29 (Walt)

2010 Fantasy Football Cheat Sheets:
2010 Fantasy Football Cheat Sheet: Top 150 Traditional - 9/6 (Walt)
2010 Fantasy Football Cheat Sheet: Top 150 PPR - 9/6 (Walt)
2010 Fantasy Football Cheat Sheet: Top 150 Touchdown League - 9/6 (Walt)
2010 Fantasy Football Rankings: Downloadable Spreadsheets - 9/7 (Walt)

2010 Fantasy Football Mock Drafts:
2010 Fantasy Football Draft: WF.com Free League - 9/7 (Walt)
2010 Fantasy Football Draft: Real Traditional Draft - 9/1 (Walt)
2010 Fantasy Football Draft: Real PPR Draft - 8/26 (Walt)
2010 Fantasy Football Draft: Real PPR Draft - 8/18 (Walt)
2010 Fantasy Football Draft: Real Experts PPR Draft - 8/12 (Walt)
2010 Fantasy Football Experts Mock Draft - 8/12 (Walt)
2010 Fantasy Football Draft: Pros vs. Joes - 7/28 (Walt)
2010 Fantasy Football Mock Draft: PPR Draft with AKA - 7/20 (Walt)
2010 Fantasy Football Mock Draft: Mocking ESPN's Fantasy Mock Draft - 7/7 (Walt)
2010 Fantasy Football Mock Draft: The Four-Man PPR Fantasy Draft - 7/1 (Walt)

2010 Fantasy Football Articles:
2010 Fantasy Football Injury Reports: Week 17 - 1/2 (Walt)
2010 Fantasy Football: Start Em, Sit Em - 12/29 (Walt)
2010 Fantasy Football: Add/Drop - 12/20 (Walt)
2010 Fantasy Football: Stock Index - Week 8 - 10/29 (John)
2010 Fantasy Football Buffet: Week 8 - 10/28 (Steve)
2010 Fantasy Football Stock - 9/7 (Walt)
2010 Fantasy Football Preseason Stock - 9/3 (Walt)
2010 NFL Preseason Recap, Fantasy Football Notes - 9/3 (Walt)
2010 Fantasy Football: High-Upside Late-Round Sleepers - 8/25 (Walt)
2010 Fantasy Football: Top 12 Players to Avoid - 8/25 (Walt)
2010 Fantasy Football: Undervalued Players - 8/13 (John)
2010 Fantasy Football: Buy Low - 8/6 (Walt)
ESPN's 2010 Fantasy Football Magazine Errors - 8/3 (Walt)
2010 Fantasy Football: Defense Strategy - 8/2 (Walt)
2010 Fantasy Football: My Round-by-Round Strategy - 7/27 (Walt)
Lack of 2010 Fantasy Depth: Blame the 2008 NFL Draft Class - 7/26 (John)
2010 Fantasy Football: Why You Should Pass on Chris Johnson - 7/14 (John)
2010 Fantasy Football: Draft Strategies - 7/13 (John)
2010 Fantasy Football: Wide Receiver Scarcity - 6/30 (Walt)
2010 Fantasy Football Sleepers (Late-Round) - 6/2 (Walt)
2010 Fantasy Football Sleepers (Mid-Round) - 6/1 (Walt)
2010 Fantasy Football Busts - 5/31 (Walt)
2010 Fantasy Football Mailbag - 5/29 (Walt)
2010 Fantasy Football: Quarterbacks with New Receivers - 5/1 (Walt)
2010 Fantasy Football: 2010 NFL Draft Stock Up - 4/29 (Walt)
2010 Fantasy Football: 2010 NFL Draft Stock Down - 4/29 (Walt)
2010 Fantasy Football: Free Agency Stock Up - 4/15 (Walt)
2010 Fantasy Football: Free Agency Stock Down - 4/12 (Walt)
Running Backs with Most Carries - 4/10 (Walt)




NFL Picks - Oct. 22


2020 NFL Mock Draft - Oct. 20


2019 NFL Mock Draft - Oct. 18


Fantasy Football Rankings - Sept. 5


2019 NBA Mock Draft - Aug. 13


NFL Power Rankings - June 3