By Chet Gresham -
@ChetGresham
Follow
@walterfootball
for updates.
In fantasy football, especially in standard leagues, touchdowns are king. Just ask LeGarrette Blount backers last season, as he was a top-10 fantasy back in spite of horrible receiving and yards-per-carry numbers, because he scooched in 17 touchdowns, 13 of which happened inside the opponent's five-yard-line. Going into last season, if we'd have paid attention to the Patriots' rushing usage near the goal line, we should have known that Blount would be given a ton of opportunities. From 2013-2015, the Patriots rushed the ball 68 times inside the opponent's five-yard line - second in the league - and led the league with 31 rushing touchdowns. Of course, personnel, game flow and offensive coordinators are going to change results from year to year, but these numbers can help you find players who will get chances around the goal line.
I ended up taking a look at goal-line numbers from 2014-2016. Well, they aren't actually goal-line numbers, as the stats are from inside the opponent's five-yard line. But it gives us a good idea how a team calls plays near the goal line.
Since we have a pretty important fantasy question in New England, let's start right out with the Patriots. Over the last three seasons, they've led the league with 91 rushing attempts inside the five and also led the league in touchdowns from inside the five with 32. Oh, and Blount is now playing for Philadelphia. So, who gets all these goal-line attempts? Unfortunately, it isn't clear at this point and you know how much Bill Belichick loves making things unclear, so we have to figure it out ourselves.
The one thing we know is that Mike Gillislee and Rex Burkhead are the two players most likely in competition for the job. Let's see how they've fared at the goal line in their careers:
Gillislee:
10 rushing attempts, seven touchdowns - 70 percent
Burkhead:
Five rushing attempts, two touchdowns - 40 percent
It's good to see how effective Gillislee has been, but at the same time, the sample size is just too small. This really doesn't help us decide whom to pick of the two, but the slight edge goes to Gillislee.
If we then look at third and fourth downs with three or fewer yards to go for a first down, we get these results.
Gillislee:
16 attempts, 13 first downs, 7.9 yards per carry - 81.3 percent.
Burkhead:
Six attempts, six first downs, 6.7 yards per carry - 100 percent.
Both are excellent. Gillislee has a bit more experience in the situation, and the sample size probably puts both players about even in short-yardage examples.
There has also been some talk by Belichick himself, that he'd like more diversity from his lead back, meaning, unlike LeGarrette Blount, he wants the new back to be able to block, catch passes and rush for touchdowns. Let's take a look at their career receiving numbers:
Gillislee:
18 targets, 15 receptions, 79 yards, one touchdown.
Burkhead:
45 targets, 34 receptions, 288 yards, one touchdown.
Burkhead has a larger yards per receptions number and more experience as a receiver both in college and the NFL, but he doesn't have a huge lead either in numbers. But I will give him the edge as a receiver and much will depend on how truly important that aspect is for Belichick when at the goal line.
Pass-blocking Grades at PFF:
Gillislee:
144 Passing Plays, 42 Pass Block Attempts, zero sacks allowed, six pressures allowed, Grade - 89.3
Burkhead:
150 Passing Plays, 44 Pass Block Attempts, zero sacks allowed, three pressures allowed, Grade - 94.9
Again, these are close with a slight edge to Burkhead. The trouble once again is that we don't have a big sample size to fall back on AND there's the evil genius Belichick to contend with as well, but Burkhead gets the edge here as well.
Both Gillislee and Burkhead have shown plenty of ability in their short careers. Gillislee feels like the heir apparent to Blount because he was so good at the goal line last season. Well, that and the early beat-writer reports this offseason, which pumped Gillislee up for the job. Boston's ESPN reporter Mike Reiss said back in April that the expectation was that Gillislee will "essentially fill LeGarrette Blount's role" in the Patriots' offense. And then in early June, the Boston Globe wrote that he "would appear to have the inside track" for the starting running back job. And then again in early July, Reiss wrote that Gillislee is "the most likely running back" to fill the LeGarrette Blount role. And Reiss is not a beat reporter who throws around predictions as information. There is no doubt in my mind that the Patriots wanted Gillislee as their goal-line back when they stole him away from Buffalo.
Gillislee hasn't played many games or even downs against the Patriots, but he was effective against them with 18 carries for 115 yards (6.4 YPA) and one rushing touchdown, plus four receptions for 22 yards and another touchdown. The Bills managed to win two of the three games he played in against the Patriots. Belichick had to have liked what they saw from him.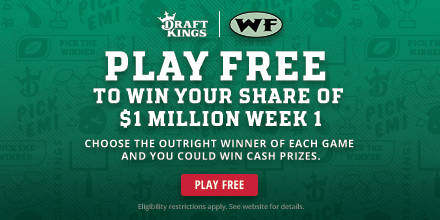 All the reports point directly at Gillislee as the main back, and that has led to him going as the 21st (4.05) running back in non-PPR leagues and the 22nd (5.04) back in PPR leagues, whereas Burkhead is being taken as the 58th (13.09) running back in non-PPR and 59th (13.11) in PPR according to Fantasy Football Calculator. That is a wide disparity, but I know you'll say, well, didn't the very plugged-in Mike Reiss say Gillislee was the guy? Yes, Reiss did, and I take that as a big piece to this puzzle, but most of his reports were based on what the Patriots wanted to happen, but now we are into training camp, and it is clear to see that things can change quickly, and right now, that's happening due to Gillislee's health.
Gillislee hasn't practiced for a week due to a hamstring injury, and during his absence, Burkhead has been seeing plenty of goal-line work in camp. Mike Giardi of CSN New England reported that it was Bill Belichick who went after Burkhead this offseason and "Bill Belichick alone," and that Burkhead's versatility was a big reason for that.
If Burkhead can show enough as a goal-line runner, he should have the inside scoop on the job, especially with Gillislee getting behind due to his hamstring. But of course, Gillislee could easily come back tomorrow and win those goal-line looks back in practice and lead all the way to the Super Bowl. The thing is, are you certain enough of that outcome to draft him in the fourth round? I can't answer that for sure, but I do know in the larger picture, drafting Burkhead in the 14th round gives you an extremely cheap shot at a whole bunch of fantasy points. I do believe we'll see Gillislee's ADP drop and Burkhead's rise after this hamstring injury, but it will take a lot of movement to get Burkhead down to where his upside isn't highly disproportionate to his ADP.
For more detailed recommendations, check out WalterFootball.com's
Fantasy Forecast: Wide Receiver Rankings
. Also, check out WalterFootball.com's other
Fantasy Football Rankings
.
More 2015 Fantasy Football Articles:
Fantasy Football Rankings
2015 Fantasy Football Rankings:
2015 Fantasy Football Rankings: Quarterbacks
- 9/10 (Walt)
Chet Gresham's Fantasy Football Quarterback Rankings
- 9/4 (Chet)
2015 Fantasy Football Rankings: Running Backs
- 9/10 (Walt)
Chet Gresham's Fantasy Football Running Back Rankings
- 9/4 (Chet)
2015 Fantasy Football Rankings: Wide Receivers
- 9/10 (Walt)
Chet Gresham's Fantasy Football Wide Receiver Rankings
- 9/4 (Chet)
2015 Fantasy Football Rankings: Tight Ends
- 9/10 (Walt)
Chet Gresham's Fantasy Football Tight End Rankings
- 9/4 (Chet)
Chet Gresham's Fantasy Football Flex Rankings
- 9/4 (Chet)
2015 Fantasy Football PPR Rankings
- 9/4 (Chet)
2015 Fantasy Football Rankings: Defenses
- 8/27 (Walt)
2015 Fantasy Football Rankings: Kickers
- 8/27 (Walt)
Fantasy Football Rookie Rankings
- 5/14 (Walt)
Fantasy Football Rookie Rankings: Dynasty
- 5/14 (Walt)
2015 Fantasy Football Mock Drafts:
2015 Fantasy Football Mock Draft Simulator
- 9/10 (Walt)
2015 Fantasy Football Mock Draft
- 9/3 (Walt)
2015 Fantasy Football Mock Draft
- 8/27 (Walt)
2015 Fantasy Football Mock Draft
- 8/20 (Walt)
2015 Fantasy Football Mock Draft
- 8/13 (Walt)
2015 Fantasy Football Experts Draft
- 8/11 (Chet)
2015 Fantasy Football Mock Draft
- 8/7 (Walt)
2015 Fantasy Football Mock Draft
- 8/6 (Chet)
2015 Fantasy Football Mock Draft
- 7/31 (Walt)
2015 Fantasy Football Mock Draft
- 7/23 (Walt)
2015 Fantasy Football Mock Draft (2-QB)
- 7/15 (Chet)
2015 Fantasy Football Mock Draft (PPR)
- 7/6 (Chet)
2015 Fantasy Football Cheat Sheets:
2015 Fantasy Football Cheat Sheet: Top 250
- 9/10 (Walt)
2015 Fantasy Football Cheat Sheet: Top 250 PPR
- 9/10 (Walt)
2015 Fantasy Football Cheat Sheet: Top 250 2-QB
- 9/10 (Walt)
2015 Fantasy Football Cheat Sheet: Top 250 Touchdown League
- 9/10 (Walt)
2015 Fantasy Football Cheat Sheet: Custom
- 9/10 (Walt)
2015 Fantasy Football: Dynasty Rankings
- 9/10 (Walt)
Chet Gresham's Fantasy Football Top 200 Rankings
- 9/4 (Chet)
Chet Gresham's 2015 Fantasy Football Positional Cheat Sheet
- 9/4 (Chet)
Chet Gresham's 2015 Fantasy Football Overall Cheat Sheet
- 9/4 (Chet)
2015 Fantasy Football Articles:
2015 Fantasy Football Stock Report: Training Camp
- 9/10 (Walt)
Fantasy Football Tight End Matchup Chart: Week 1
- 9/9 (Chet)
Fantasy Football Wide Receiver Matchup Chart: Week 1
- 9/8 (Chet)
2015 Fantasy Football Sleepers
- 9/8 (Walt)
Fantasy Football Running Back Matchup Chart: Week 1
- 9/7 (Chet)
Fantasy Football Quarterback Matchup Chart: Week 1
- 9/6 (Chet)
2015 NFL Preseason Recap, Fantasy Football Notes
- 9/4 (Walt)
2015 Fantasy Football Preseason Stock
- 9/4 (Walt)
2015 Fantasy Football Quarterback Targets
- 9/4 (Walt)
2015 Fantasy Football Busts
- 9/4 (Walt)
2015 Fantasy Football Goal-Line Running Backs
- 9/3 (Chet)
2015 Fantasy Football News
- 9/1 (Chet)
2015 Fantasy Football: Better Than ADP
- 8/31 (Chet)
Daily Fantasy Football: Running Backs
- 8/27 (Chet)
2015 Fantasy Football: Late-Round Running Back Fliers
- 8/24 (Chet)
2015 Fantasy Football Fallout: Jordy Nelson Injury
- 8/24 (Chet)
2015 Fantasy Football Players to Target
- 8/22 (Chet)
2015 Fantasy Football Spreadsheets
- 8/22 (Walt)
2015 Fantasy Football Round-by-Round Strategy Guide
- 8/20 (Walt)
2015 Fantasy Football: The Perfect Draft
- 8/20 (Chet)
2015 Fantasy Football Players to Avoid: LeSean McCoy
- 8/18 (Chet)
2015 Fantasy Football Values: Wide Receivers
- 8/14 (Chet)
Daily Fantasy Football: Wide Receivers
- 7/29 (Chet)
2015 Fantasy Football Value Profile: Brian Quick
- 7/22 (Walt)
2015 Fantasy Football Value Profile: Eli Manning
- 7/17 (Walt)
Daily Fantasy Football: A Primer
- 7/10 (Chet)
2015 Fantasy Football Value Profile: Jarvis Landry
- 7/7 (Walt)
Fantasy Football Offseason Stock Report: Up
- 5/15 (Walt)
Fantasy Football Offseason Stock Report: Down
- 5/15 (Walt)
2015 Fantasy Football: First-Round Bust History
- 2/17 (Walt)
2015 Fantasy Football: Overdrafted Players
- 2/15 (Walt)
2015 Fantasy Football: Running Backs with Most Carries
- 2/15 (Walt)
NFL Picks
- Nov. 14
2019 NFL Mock Draft
- Nov. 8
2020 NFL Mock Draft
- Nov. 3
Fantasy Football Rankings
- Sept. 5
2019 NBA Mock Draft
- Aug. 13
NFL Power Rankings
- June 3