2010 Fantasy Football: Fantasy Stock
There will be updates daily to this 2010 Fantasy Football Stock page if anything noteworthy happens.
If there's an injury or a player surprising/disappointing, I'll let you know about it and adjust my
2010 Fantasy Football Rankings
accordingly.
2010 Fantasy Football Training Camp Stock:
Week of Sept. 6
|
Week of Aug. 30
|
Week of Aug. 23
|
Week of Aug. 16
|
Week of Aug. 9
|
If Brett Favre Retires
|
Week of Aug. 2
|
Week of July 26
|
Week of July 19
|
Week of June 28
|
Week of June 21
|
Week of June 7
2010 Fantasy Football Stock - Week of Aug. 30
SEPT. 5
T.J. Houshmandzadeh, WR, Seahawks

T.J. Houshmandzadeh has been released. This shouldn't have affected any fantasy owner because Houshmandzadeh stinks and shouldn't have been drafted at all. Don't pick him up in the later rounds thinking he's going to contribute somewhere else. He's not. He's done.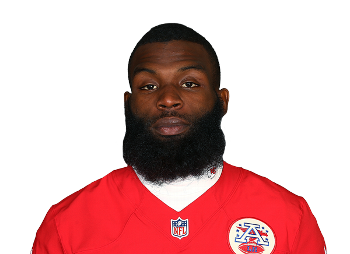 Mike Williams, WR, Seahawks

With the horrible T.J. Houshmandzadeh jettisoned out of Seattle, Mike Williams will see more playing time. I wouldn't draft him because having the No. 2 receiver in an anemic passing attack isn't very lucrative. I'd rather have someone like Nate Washington, Louis Murphy or Mohamed Massaquoi.
SEPT. 4

Michael Bush, RB, Raiders

Bad speculative news for Michael Bush. Oakland Tribune beat writer Jerry McDonald predicts that Bush could miss a quarter of the 2010 season or more after talking to an orthopedic surgeon. Bush is still well worth a pick in Round 11 or later though.
Patrick Crayton, WR, Chargers

Patrick Crayton has been traded to the Chargers for a seventh-round pick. Crayton will see more playing time in San Diego than he would have in Dallas, but he's still just Philip Rivers' fifth option behind Antonio Gates, Malcom Floyd, Ryan Mathews/Darren Sproles and Legedu Naanee. Don't draft him.

Montario Hardesty, RB, Browns

Montario Hardesty is out for the year with a torn ACL. Another favorite late-round sleeper of mine bites the dust.

Jerome Harrison, RB, Browns

With Montario Hardesty out for the year, Jerome Harrison is the favorite to be the feature back in Cleveland. Don't go crazy and draft Harrison in the first seven rounds though; he has been really ineffective this preseason, and the more impressive Peyton Hillis could eat into his touches.

Peyton Hillis, RB, Browns

I like Peyton Hillis as a late-round flier now that Montario Hardesty is out for the year. Hillis, a fan favorite, has been Cleveland's best running back this preseason. At the very least, he'll shoulder the goal-line work.
SEPT. 2

Montario Hardesty, RB, Browns

Montario Hardesty has practiced fully the past couple of days. He'll play in the preseason finale against the Bears. If he has a strong showing, he'll unseat the fumble-prone Jerome Harrison as Cleveland's feature back. He's well worth grabbing in Round 10 or later of your fantasy draft.
SEPT. 1

Larry Fitzgerald, WR, Cardinals

Derek Anderson is officially listed as Arizona's starting quarterback on the depth chart. Meanwhile, the Cardinals are reportedly shopping Matt Leinart. This is great news for Larry Fitzgerald. Unlike Leinart, Anderson can throw the ball longer than five yards downfield. Sure, he'll show up to some games drunk and toss five picks, but that's still better than anything Leinart can do out of the Hot Tub Offense.

Robert Meachem, WR, Saints

Robert Meachem reportedly is struggling with a toe injury right now that could limit him early in the season. Meachem is still a solid reserve though who should be able to post bigger numbers later in the year.
2010 Fantasy Football Training Camp Stock:
Week of Sept. 6
|
Week of Aug. 30
|
Week of Aug. 23
|
Week of Aug. 16
|
Week of Aug. 9
|
If Brett Favre Retires
|
Week of Aug. 2
|
Week of July 26
|
Week of July 19
|
Week of June 28
|
Week of June 21
|
Week of June 7
More 2010 Fantasy Football Articles:
2010 Fantasy Football: Home
2010 Fantasy Football Rankings:
2010 Fantasy Football Playoff Rankings
- 1/5 (Walt)
2010 Fantasy Football: Week 17 Fantasy Rankings
- 1/2 (Walt)
2010 Fantasy Football Rankings: Quarterbacks
- 8/31 (Walt)
2010 Fantasy Football Rankings: Quarterbacks
- 6/6 (Steve)
2010 Fantasy Football Rankings: Running Backs
- 9/6 (Walt)
2010 Fantasy Football Rankings: Running Backs
- 7/3 (Steve)
2010 Fantasy Football Rankings: Wide Receivers
- 9/7 (Walt)
2010 Fantasy Football Rankings: Wide Receivers
- 7/14 (Steve)
2010 Fantasy Football Rankings: Tight Ends
- 8/31 (Walt)
2010 Fantasy Football Rankings: Tight Ends
- 7/20 (Steve)
2010 Fantasy Football Rankings: Kickers
- 6/10 (Walt)
2010 Fantasy Football Rankings: Defenses
- 6/11 (Walt)
2010 Fantasy Football Auction Values
- 9/2 (Walt)
2010 Fantasy Football Rankings: IDP Defensive Linemen
- 8/3 (Steve)
2010 Fantasy Football Rankings: IDP Linebackers
- 8/7 (Steve)
2010 Fantasy Football Rankings: IDP Defensive Backs
- 8/14 (Steve)
2010 Fantasy Football Rankings: Team-by-Team
- 6/7 (Walt)
2010 Fantasy Football Rankings: Dynasty Rookie Rankings
- 4/30 (Walt)
2010 Fantasy Football Rankings: Rookie Rankings
- 4/29 (Walt)
2010 Fantasy Football Cheat Sheets:
2010 Fantasy Football Cheat Sheet: Top 150 Traditional
- 9/6 (Walt)
2010 Fantasy Football Cheat Sheet: Top 150 PPR
- 9/6 (Walt)
2010 Fantasy Football Cheat Sheet: Top 150 Touchdown League
- 9/6 (Walt)
2010 Fantasy Football Rankings: Downloadable Spreadsheets
- 9/7 (Walt)
2010 Fantasy Football Mock Drafts:
2010 Fantasy Football Draft: WF.com Free League
- 9/7 (Walt)
2010 Fantasy Football Draft: Real Traditional Draft
- 9/1 (Walt)
2010 Fantasy Football Draft: Real PPR Draft
- 8/26 (Walt)
2010 Fantasy Football Draft: Real PPR Draft
- 8/18 (Walt)
2010 Fantasy Football Draft: Real Experts PPR Draft
- 8/12 (Walt)
2010 Fantasy Football Experts Mock Draft
- 8/12 (Walt)
2010 Fantasy Football Draft: Pros vs. Joes
- 7/28 (Walt)
2010 Fantasy Football Mock Draft: PPR Draft with AKA
- 7/20 (Walt)
2010 Fantasy Football Mock Draft: Mocking ESPN's Fantasy Mock Draft
- 7/7 (Walt)
2010 Fantasy Football Mock Draft: The Four-Man PPR Fantasy Draft
- 7/1 (Walt)
2010 Fantasy Football Articles:
2010 Fantasy Football Injury Reports: Week 17
- 1/2 (Walt)
2010 Fantasy Football: Start Em, Sit Em
- 12/29 (Walt)
2010 Fantasy Football: Add/Drop
- 12/20 (Walt)
2010 Fantasy Football: Stock Index - Week 8
- 10/29 (John)
2010 Fantasy Football Buffet: Week 8
- 10/28 (Steve)
2010 Fantasy Football Stock
- 9/7 (Walt)
2010 Fantasy Football Preseason Stock
- 9/3 (Walt)
2010 NFL Preseason Recap, Fantasy Football Notes
- 9/3 (Walt)
2010 Fantasy Football: High-Upside Late-Round Sleepers
- 8/25 (Walt)
2010 Fantasy Football: Top 12 Players to Avoid
- 8/25 (Walt)
2010 Fantasy Football: Undervalued Players
- 8/13 (John)
2010 Fantasy Football: Buy Low
- 8/6 (Walt)
ESPN's 2010 Fantasy Football Magazine Errors
- 8/3 (Walt)
2010 Fantasy Football: Defense Strategy
- 8/2 (Walt)
2010 Fantasy Football: My Round-by-Round Strategy
- 7/27 (Walt)
Lack of 2010 Fantasy Depth: Blame the 2008 NFL Draft Class
- 7/26 (John)
2010 Fantasy Football: Why You Should Pass on Chris Johnson
- 7/14 (John)
2010 Fantasy Football: Draft Strategies
- 7/13 (John)
2010 Fantasy Football: Wide Receiver Scarcity
- 6/30 (Walt)
2010 Fantasy Football Sleepers (Late-Round)
- 6/2 (Walt)
2010 Fantasy Football Sleepers (Mid-Round)
- 6/1 (Walt)
2010 Fantasy Football Busts
- 5/31 (Walt)
2010 Fantasy Football Mailbag
- 5/29 (Walt)
2010 Fantasy Football: Quarterbacks with New Receivers
- 5/1 (Walt)
2010 Fantasy Football: 2010 NFL Draft Stock Up
- 4/29 (Walt)
2010 Fantasy Football: 2010 NFL Draft Stock Down
- 4/29 (Walt)
2010 Fantasy Football: Free Agency Stock Up
- 4/15 (Walt)
2010 Fantasy Football: Free Agency Stock Down
- 4/12 (Walt)
Running Backs with Most Carries
- 4/10 (Walt)
NFL Picks
- Dec. 8
2015 NFL Mock Draft
- Dec. 7
Charlie's 2014 NFL Mock Draft
- Dec. 6
2014 NFL Mock Draft
- Dec. 4
2014 NBA Mock Draft
- Nov. 21
Fantasy Football Rankings
- Sept. 4
---
&copy 1999-2013 Walter Cherepinsky : all rights reserved
Privacy Policy
2 5 9