2018 East-West Shrine Game: Wednesday's West Team Practice Report
By Charlie Campbell -
@draftcampbell
The third practice for the West team of the East-West Shrine was held in St. Petersburg, Fla. under cloudy skies with temperatures in the low 50s. The players were practicing in full pads.
Most of the time, the actual All-Star game is barely even an afterthought for scouts, however this East-West Shrine could be the exception, as teams think the East has some good defensive line talent to go against a strong offensive line from the West. The West offensive linemen who have earned praise are Army offensive tackle Brett Toth, Wagner offensive tackle Greg Senat, and Alberta's Mart Korte. That trio could all make rosters next fall with developmental potential.











Of that trio, some sources feel that Senat is the best of the bunch. the 6-foot-7, 300-pounder has strength and surprising movement skills. As one scout described him, "Senat is a fire hydrant who can move." After playing at Wagner, Senat has shown the skill to make the jump in competition this week, and those tests will continue with a NFL team after the draft.


Toth (6-6, 305) has NFL size and has been impressive this week. His strong play has earned him a lot of interviews from teams. Similar to Senat, Toth has size and athleticism to compete on either side of the line. Both Toth and Senat could compete to make a roster as a swing tackle backup with developmental potential.







Sources have said that Korte (6-4, 285) has been better than expected this week. He doesn't have the size to play tackle in the NFL, his college position, but teams think he has shown the athleticism to be a center. He saw some time in the middle of the line Tuesday and created a few rushing lanes for his back by firing to the second level. Korte has a center's build, and he could get stronger in a pro strength and conditioning program. That could yield more size for him to be a backup as a guard and center. Korte may need a redshirt year to get stronger and adjust to the NFL with much bigger, stronger, and faster defensive linemen. That being said, Korte has really helped himself this week.


Iowa State's Joel Lanning was a tackling machine after switching from quarterback to linebacker for his senior year. Lanning has been a tough presence in the tackle box all week. For having made the position change so recently, Lanning has intriguing instincts. The 6-foot-2, 230-pounder has versatile size and looks like an intelligent defender. Lanning could blossom with more development at the pro level.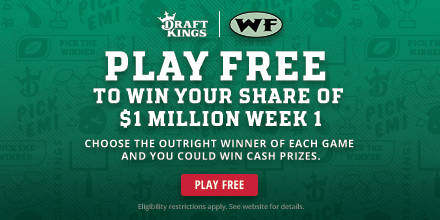 Wisconsin safety Natrell Jamerson has gotten his hands on a lot of passes this week, and that continued Wednesday afternoon. During the team scrimmage, Jamerson flew over to track down an overthrow in the middle of the field for an interception. He showed good instincts and speed to get over the top on the receiver. In the red zone team scrimmage, Jamerson had a good hit to separate the ball from a receiver to get an incompletion. Jamerson has illustrated good ball skills and the ability to get in position to make plays in coverage throughout the week. He has really helped himself at the East-West Shrine.


Arizona's Dane Cruikshank is another defensive back who has had a good week of practice. He had a few good plays in coverage Wednesday. He came close to a diving interception in the team scrimmage and was getting a lot of praise from teammates for coming close to a fantastic play. Cruikshank had a nice pass break-up in the seven-on-seven portion of the practice as well.







Villanova cornerback Malik Reaves has really struggled this week, but he made a great play Wednesday. He made an impressive diving interception in the team scrimmage. Team sources have said that Reaves is getting undrafted free agent grades.


Cal defensive tackle James Looney had a good session on Tuesday and he showed well at times on Wednesday as well. In the team scrimmage he burned Washington guard Coleman Shelton with a speed rush to get a sack of the quarterback. Looney needs to get stronger for the NFL, but he could be a rotational player that contributes some pass rush as a rookie.






WalterFootball.com will have more recaps from the East-West Shrine practices on Tuesday and Wednesday along with a run-down of the post-practice team interviews. Follow @walterfootball for updates.



2018 East-West Shrine Game: Recap - 1/20
2018 East-West Shrine Game: Wednesday's West Team Practice Report - 1/17
2018 East-West Shrine Game: Wednesday's West Team Interviews - 1/17
2018 East-West Shrine Game: Wednesday's East Team Practice Report - 1/17
2018 East-West Shrine Game: Wednesday's East Team Interviews - 1/17
2018 East-West Shrine Game: Tuesday's West Team Practice Report - 1/16
2018 East-West Shrine Game: Tuesday's West Team Interviews - 1/16
2018 East-West Shrine Game: Tuesday's East Team Practice Report - 1/16
2018 East-West Shrine Game: Tuesday's East Team Interviews - 1/16
2018 East-West Shrine Game: Monday's West Team Practice Report - 1/15
2018 East-West Shrine Game: Monday's East Team Practice Report - 1/15
2018 East-West Shrine Game: Monday's West Team Interviews - 1/15
2018 East-West Shrine Game: Monday's East Team Interviews - 1/15
2018 East-West Shrine Game Home Page






Comment...














NFL Picks - Oct. 15


2020 NFL Mock Draft - Oct. 13


2019 NFL Mock Draft - Oct. 11


Fantasy Football Rankings - Sept. 5


2019 NBA Mock Draft - Aug. 13


NFL Power Rankings - June 3