2018 East-West Shrine Game: Monday's West Team Practice Report
By Charlie Campbell -
@draftcampbell
The first practice for the West team of the East-West Shrine was held in St. Petersburg, Florida under sunny skies with temperatures in the 60s. The players practicing in shells: helmets, shoulder pads and shorts.
SMU defensive end Justin Lawler had a good opening practice. He did well in the one-on-ones, using speed to fly by tackles and get pressure in the pocket. Lawler's speed caused Wagner offensive tackle Greg Senat to lose his balance as Lawler flew by him. The coaches gave Senat some coaching points on maintaining his balance. Lawler (6-4, 265) has a nice frame to him to go along with speed.


Senat also made some nice plays, showing that he could be a developmental tackle as a late-round pick or undrafted free agent. The other offensive lineman who stood out in that regard was Alberta's Mark Korte. In the one-on-ones, Korte had some wins at left tackle and earned some praise from the coaches. Korte stood up and then held up Missouri edge rusher Marcell Frazier to get a win in the one-on-ones. Korte (6-4, 285) needs to get stronger and add some weight to his frame.











Frazier turned in a feast-or-famine practice. He looked good on most pass-rushing plays, using his speed and athleticism to fire by tackles. In the team scrimmage, he blew by San Diego State tight end Davis Wells for a sack. On the next play, Frazier swam over Army tackle Brett Toth to notch a tackle for a loss. Toth got revenge in the one-on-ones though, patiently letting Frazier get upfield before riding him around the pocket. In the ground game, Frazier was getting pushed back off the line and had issues getting out off blocks. Frazier would fit best as a 3-4 outside linebacker or being a designated pass-rusher - DPR - in a 4-3 defense.


Texas defensive tackle Poona Ford had some good moments and some very ugly ones. He had a coverage sack with a nice second effort in the first team-scrimmage session. Ford also got the better of Washington State guard Cody O'Connell in the team scrimmage with a speed rush during which he got lower than the 6-foot-9 guard for the win. O'Connell should have just pushed Ford into the ground, as most pro lineman would have done, and the coaches advised O'Connell of that after the play. Scouts standing near me were theorizing that O'Connell is too tall to play inside at guard. Ford (5-11, 303) had a number of ugly plays on which he couldn't get off blocks, with his lack of length coming back to bite him. Colorado State guard Jake Bennett stood up a bull rush from Ford. Both Ford and O'Connell look like undrafted, training camp competitors.







Wisconsin safety Natrell Jamerson had an impressive opening day. In the team scrimmage, he flew across the field to track down an interception in front of a receiver and cornerback. It was a very nice play as Jamerson showed speed and an ability to track the ball. Jamerson (6-0, 198) is a versatile athlete who could end up really helping himself this week.


North Dakota safety Cole Reyes also added an interception. Colorado State quarterback Nick Stevens had an overthrow in the middle of the field that sailed right into the breadbasket for Reyes. Stevens and Sam Houston State quarterback Jeremiah Briscoe will need to play better over the days to come.


Texas Tech quarterback Nic Shimonek had a decent first practice of the week. Some team sources were remarking that Shimonek has a live arm and Texas Tech runs more pro concepts than many people realize. Shimonek could be the top quarterback to watch on the West squad this week.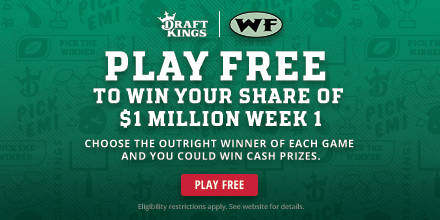 South Dakota State wide receiver Jake Wieneke had a nice opening day of the week. Late in the team scrimmage, Wieneke adjusted well to an underthrown ball to cut back inside of the cornerback and haul in the pass from Briscoe. Wieneke (6-4, 215) has good size to him with quality hands and is a feisty competitor. It will be important for him to show more skills to separate on Tuesday and Wednesday.

WalterFootball.com will have more recaps from the East-West Shrine practices on Tuesday and Wednesday along with a run-down of the post-practice team interviews. Follow @walterfootball for updates.








2018 East-West Shrine Game: Recap - 1/20
2018 East-West Shrine Game: Wednesday's West Team Practice Report - 1/17
2018 East-West Shrine Game: Wednesday's West Team Interviews - 1/17
2018 East-West Shrine Game: Wednesday's East Team Practice Report - 1/17
2018 East-West Shrine Game: Wednesday's East Team Interviews - 1/17
2018 East-West Shrine Game: Tuesday's West Team Practice Report - 1/16
2018 East-West Shrine Game: Tuesday's West Team Interviews - 1/16
2018 East-West Shrine Game: Tuesday's East Team Practice Report - 1/16
2018 East-West Shrine Game: Tuesday's East Team Interviews - 1/16
2018 East-West Shrine Game: Monday's West Team Practice Report - 1/15
2018 East-West Shrine Game: Monday's East Team Practice Report - 1/15
2018 East-West Shrine Game: Monday's West Team Interviews - 1/15
2018 East-West Shrine Game: Monday's East Team Interviews - 1/15
2018 East-West Shrine Game Home Page






Comment...














NFL Picks - Oct. 15


2020 NFL Mock Draft - Oct. 13


2019 NFL Mock Draft - Oct. 11


Fantasy Football Rankings - Sept. 5


2019 NBA Mock Draft - Aug. 13


NFL Power Rankings - June 3