2018 East-West Shrine Game: Wednesday's East Team Practice Report
By Charlie Campbell -
@draftcampbell
The third practice for the East squad in the East-West Shrine was held in St. Petersburg, Florida under sunny skies with temperatures in the 60s. The players practiced in full pads.
Northern Iowa wide receiver Darius Fountain was the star of the East practice on Tuesday, and on Wednesday, Fountain added another impressive session. He has scouts buzzing across the league. His name is being passed along to scouts, directors, and general managers who aren't in St. Petersburg to check out his tape. Teams split their college scouting staffs between the East-West Shrine and the NFLPA all-star game. Fountain was very good in one-on-ones, showing the quickness, body control, and route-running to get separation from the cornerbacks. He had one drop in the team scrimmage, but sources were also raving about a few catches he made, including a leaping touchdown on a fade route on which he high-pointed the ball perfectly before getting both feet down near the sideline. He made a beautiful over-the-shoulder catch streaking down the sideline to tracking down a deep ball for a score. Fountain has had an excellent week and has definitely push his draft stock up.











Another wide receiver who has impressed team sources is Penn wideout Justin Watson. They say that Watson had a lot of good tape in college, but considering his level of competition, teams were eager to see if he could be as good against more talented defensive backs. Watson has proved up to the task this week, producing quality sessions each day. The 6-foot-2, 215-pounder is built solid and runs all for his size. Watson was very good in the one-on-ones and the seven-on-seven session. He is a tough receiver who runs the staple routes of the west coast offense with slants, digs and crosses. Watson has run-after-the-catch skills and is good to shield the ball from defenders. Not many Ivy League players get drafted, but Watson could be a third-day pick in the 2018 NFL Draft after his strong week in Mobile.


Miami defensive end Chad Thomas will probably be one of the highest drafted prospects from this year's East-West Shrine. Thomas has an early-round skill set at 6-foot-5, 27 pounds with speed and athleticism to go with his excellent frame. Sources from 3-4 teams think he could be an outside linebacker/edge rusher, while sources from 4-3 teams see him as a player with three-down base-end potential. His performance in practice this week has been indicative of his collegiate career, as he flashes well at times and goes quiet at others. Sources think that Thomas will be a third- or fourth-round pick given his skill set. It is hard to find players with his size and athleticism. However, they wonder if Thomas has a desire for a long and productive NFL career. Thomas is known to be a very talented DJ who is considered to have a big future as a music producer. He will be asked about his commitment to football repeatedly in the leadup to the 2018 NFL Draft.







Most of the time the actual all-star game is barely even an afterthought for scouts, however this East-West Shrine could be the exception as teams think the East has some good defensive line talent to go against a strong offensive line from the West. The East defensive linemen who have shown pro potential this week include, Thomas, Connecticut defensive tackle Folorunso Fatukasi, South Florida nose tackle Deadrin Senat and N.C. State defensive end Kentavius Street. That foursome could all make rosters next fall with rotational contribution potential as rookies.


Street (6-2, 287) has speed and athleticism to go with his thick frame. All week, he has performed well in practice with wins in the one-on-ones and in the team scrimmage. Sources say that Street is going to test extremely well in the leadup to the 2018 NFL Draft. He has mid-round potential in a draft class that does not have a lot of early-round edge talent.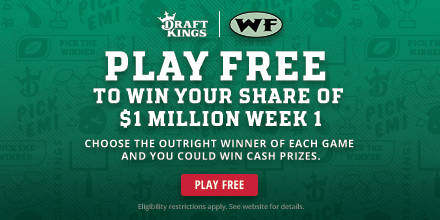 Aside from N.C. State's Tony Adams, the East team has a bad offensive line. Sources from multiple teams have said they are unimpressed with this offensive line. Conversely, the West squad's offensive line has performed well, with numerous players helping themselves.


Ohio State safety Damon Webb has had a strong week of practice. Webb had another interception in Wednesday's session as he tracked down a deflected pass for the pick. Webb is a smart defender who always seems to be in good position. He could compete as a special teams contributor and backup safety next year.







The most physical hit of the week came in the East team scrimmage when Florida State linebacker Jacob Pugh laid a rattling hit on Minnesota State tight end Damon Gibson. Pugh (6-4, 204) needs to add weight for the NFL, but that was an impressive play to put Gibson down to the turf with authority on a short pass to the flat.


Wake Forest tight end Cam Serigne has not had an impressive week of practice. Serigne finished his collegiate career with a big bowl performance, but he is getting late round and undrafted grades. Those have been confirmed this week in St. Petersburg.

WalterFootball.com will have more recaps from the East-West Shrine practices on Wednesday along with a run-down of the post-practice team interviews. Follow @walterfootball for updates.



2018 East-West Shrine Game: Recap - 1/20
2018 East-West Shrine Game: Wednesday's West Team Practice Report - 1/17
2018 East-West Shrine Game: Wednesday's West Team Interviews - 1/17
2018 East-West Shrine Game: Wednesday's East Team Practice Report - 1/17
2018 East-West Shrine Game: Wednesday's East Team Interviews - 1/17
2018 East-West Shrine Game: Tuesday's West Team Practice Report - 1/16
2018 East-West Shrine Game: Tuesday's West Team Interviews - 1/16
2018 East-West Shrine Game: Tuesday's East Team Practice Report - 1/16
2018 East-West Shrine Game: Tuesday's East Team Interviews - 1/16
2018 East-West Shrine Game: Monday's West Team Practice Report - 1/15
2018 East-West Shrine Game: Monday's East Team Practice Report - 1/15
2018 East-West Shrine Game: Monday's West Team Interviews - 1/15
2018 East-West Shrine Game: Monday's East Team Interviews - 1/15
2018 East-West Shrine Game Home Page






Comment...














NFL Picks - Oct. 19


2019 NFL Mock Draft - Oct. 18


2020 NFL Mock Draft - Oct. 13


Fantasy Football Rankings - Sept. 5


2019 NBA Mock Draft - Aug. 13


NFL Power Rankings - June 3