2018 East-West Shrine Game: Tuesday's East Team Practice Report
By Charlie Campbell -
@draftcampbell
The Tuesday East practice of the East-West Shrine was held in St. Petersburg, Fla. under sunny skies with temperatures in the 60s. The players practiced in full pads.
The star of the East team practice on Tuesday was Northern Iowa wide receiver Darius Fountain. He had a number excellent catches with showcasing his well-rounded skills. He was beating the defensive backs in the one-on-ones, using quickness and route-running to generate separation. He had Miami cornerback Devonta' Delaney beaten on a deep post for a long gain, but the pass was overthrown. Later in the team scrimmage, Fountain ripped off a long gain on a simple wide receiver screen. He weaved through defenders and used his speed to bolt downfield. One general manager told me that Fountain was making himself some serious money as his showing in these practices is going to raise his grade and ranking on their draft board. It hurts Fountain to not be a returner, but he has been impressive in two straight practices for the East squad and is making the most of the opportunity at the East-West Shrine.











UConn defensive tackle Folorunso Fatukasi was another player who impressed for the second straight practice. He was consistently beating blockers with speed at the point of attack. Fatukasi was knifing into the backfield and was too fast for many blockers in the one-on-ones. He blew right by North Dakota State center Austin Kuhnert to get to the quarterback marker in a blur. Fatukasi also has a thick frame and the strength to hold his ground at the line. During the team scrimmage, he had a sack using speed to cut to the inside and charge down the middle of the pocket at Ohio State quarterback J.T. Barrett. Team sources said Fatukasi is impressive with his quickness and he is helping himself this week.


Another player who has improved his standing in eyes of team sources is USF running back D'Ernest Johnson. He showed good quickness and cutting ability on Tuesday. He had a good run in the team scrimmage, breaking to the outside with a fast cut and then accelerating downfield. Johnson (5-9, 208) could be a backup and change-of-pace candidate.







Miami defensive end Chad Thomas certainly passes the eyeball test. The 6-foot-6, 275-pounder has excellent size while also possessing speed and athletic ability. He had some good pass rushes, including one in the team scrimmage when he worked through Syracuse offensive tackle Jamar McGloster to put heat on South Florida quarterback Quinton Flowers. Thomas has the potential to be a NFL starter, but he is very inconsistent. On some plays, he looks like an early-rounder, and then others, he looks clueless. Thomas needs to land with a good defensive line coach in the NFL.


N.C. State defensive end Kentavius Street had a nice showing on Monday. He almost made an amazing play with a leaping pass breakup after firing into the backfield, nearly locating the ball for an interception. It was an impressive athletic play from Street.


Penn State defensive end Curtis Cothran (6-5, 301) had some nice plays getting penetration into the backfield. He also made some good run fills. Cothran looks like a great fit as a five-technique defensive end in a 3-4 defense. He could be a Day 3 candidate who contributes.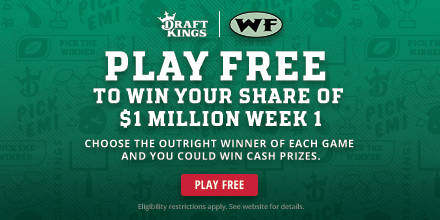 An NFC general manager told me that North Carolina State guard Tony Adams was the offensive lineman who has impressed him the most on the East squad. Adams is strong for his frame and is a gritty blocker. However, the 6-foot-1, 315-pounder lacks length, and that general manager thinks Adams won't be able to play guard in the NFL as a result. They think he could find his way onto the field as a center.


Vanderbilt running back Ralph Webb had a nice practice on Tuesday. In the team scrimmage he had a chunk gain on a draw darting up the middle of the defense. Webb (5-10, 202) has a compact build and is a tough runner. He could end up being one of the standouts on Saturday when the East meets the West.







Fordham running back Chase Edmonds was impressive on Monday, but unfortunately, an ankle injury caused him to miss some time on Tuesday. Team sources have some concerns about the medical evaluation with Edmonds and say he has had ankle issues that concern them. Tuesday's practice was a bad sign for Edmonds draft stock with that injury.


Ohio State linebacker Chris Worley has been impressive in the two sessions. He is an intelligent player and team sources have said that Worley has interviewed well with teams. Worley (6-2, 230) has versatile size to play inside or outside linebacker. He could be a mid-round sleeper who is a nice value pick.


Worley's teammate Damon Webb has also done well in the team interviews according to sources. Webb (5-11, 195) isn't a big safety, but he is assignment sound and reads plays well.







Syracuse safety Jordan Martin (6-3, 206) has good size and has also improved his standing with evaluators. He could use a redshirt year in the NFL, but Martin has a skill set to develop.


USF quarterback Quinton Flowers is very undersized and some team sources think he should move to defensive back. They don't think that Ohio State quarterback J.T. Barrett has the speed or athleticism to move to defensive back after the knee injury that Barrett sustained in college. Barrett will have to challenge for a third quarterback roster spot as a very late-round pick or more likely an undrafted free agent.

WalterFootball.com will have more recaps from the East-West Shrine practices on Tuesday and Wednesday along with a run-down of the post-practice team interviews. Follow @walterfootball for updates.



2018 East-West Shrine Game: Recap - 1/20
2018 East-West Shrine Game: Wednesday's West Team Practice Report - 1/17
2018 East-West Shrine Game: Wednesday's West Team Interviews - 1/17
2018 East-West Shrine Game: Wednesday's East Team Practice Report - 1/17
2018 East-West Shrine Game: Wednesday's East Team Interviews - 1/17
2018 East-West Shrine Game: Tuesday's West Team Practice Report - 1/16
2018 East-West Shrine Game: Tuesday's West Team Interviews - 1/16
2018 East-West Shrine Game: Tuesday's East Team Practice Report - 1/16
2018 East-West Shrine Game: Tuesday's East Team Interviews - 1/16
2018 East-West Shrine Game: Monday's West Team Practice Report - 1/15
2018 East-West Shrine Game: Monday's East Team Practice Report - 1/15
2018 East-West Shrine Game: Monday's West Team Interviews - 1/15
2018 East-West Shrine Game: Monday's East Team Interviews - 1/15
2018 East-West Shrine Game Home Page






Comment...














NFL Picks - Oct. 15


2020 NFL Mock Draft - Oct. 13


2019 NFL Mock Draft - Oct. 11


Fantasy Football Rankings - Sept. 5


2019 NBA Mock Draft - Aug. 13


NFL Power Rankings - June 3