2018 East-West Shrine Game: Tuesday's West Team Practice Report
By Charlie Campbell -
@draftcampbell
The second practice for the West team of the East-West Shrine was held in St. Petersburg, Florida under sunny skies with temperatures in the 70s. The players practicing in full pads.
An NFL general manager of a team who is in the market for a future starting quarterback said that Texas Tech quarterback Nic Shimonek was his favorite signal-caller at the East-West Shrine this year. Scouts from other teams have echoed that sentiment, as they feel that Shimonek has the most arm talent. Shimonek threw some nice passes on Tuesday, although the West receivers were rather underwhelming in their ability to get separation. Shimonek was only a 1-year starter for the Red Raiders, so impressing evaluators this week was important, as some teams shy away from quarterbacks with little starting experience. Shimonek is a day-three sleeper who could continue to rise during the pre-draft process.











Sam Houston State quarterback Jeremiah Briscoe was improved in his second practice of the week. Briscoe threw some nice passes and showed an arm capable of pushing the ball downfield. Some team scouts told me that Briscoe was better than they expected.


There are a couple of safeties on the West squad who practiced well on Tuesday. Louisville's Chucky Williams had a good run fill and was impressive with the way he came downhill to defend the run. Williams came close to an interception later in practice but was a half second late to react. The 6-foot-2, 210-pounder has good size to him. He could use some work in pass coverage for the NFL, but he has a special-teams body and skill set that could present value as he develops his ability to cover while serving as a backup.







Wisconsin safety Natrell Jamerson had his second straight good practice. He shows good instincts with the speed to cover a lot of ground. He had a good run fill early in the practice and was consistently getting in good position deep downfield. Jamerson (6-0, 198) could stand to gain some more strength for the NFL, but he has developmental potential as a free safety.


The West team does not have a standout group of cornerbacks, but one corner who has earned some praise from team scouts is Arizona's Dane Cruikshank. The 6-foot-1, 206-pounder has excellent size for the position, and he also proves pretty well with athleticism. Cruikshank has been steady in coverage to run routes and prevent separation. In the early portion of the team scrimmage, Cruikshank had an interception on a under thrown pass. He has issues with deep speed, and that could be seen early in practice. For the NFL, he could be a sleeper corner to matchup against big receivers and should be protected from going against smaller speed receivers.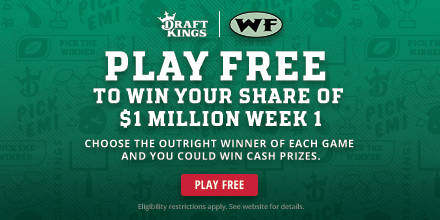 Cal defensive lineman James Looney had a good practice on Tuesday. He used speed to get a sack in the team scrimmage. Looney (6-3, 280) is a bit of tweener, so he may need a redshirt year. Gaining more weight to be a full-time defensive tackle could be his best option to carving out a spot on a team roster.


SMU defensive end Justin Lawler wasn't as impressive as he was on Monday, but he still made some plays in Tuesday's session. Lawler had a good run fill and won some reps in the one-on-ones. Lawler (6-4, 265) could serve as a base end in a 4-3 defense.







Missouri defensive end Marcell Frazier has speed and athleticism off the edge. That can be seen in his quick get-off that gives a lot of problems to the West offensive tackles. However, Frazier needs to get stronger in the ground game as NFL offensive linemen will have success pushing him around. For the pros, he should move to being a 3-4 outside linebacker. If he is drafted by a 4-3 team, he could be limited to being a designated pass rusher.


One wide receiver who has really struggled is Oklahoma's Jeff Badet. He has had repeated dropped passes in both practices. Some easy completions have bounced off his hands to fall incomplete. One team source said, "Badet is allergic to the football." Badet badly needs a strong practice on Wednesday to help himself.







Illinois State cornerback Davontae Harris (6-0, 205) has good size to him and is a solid in zone coverage. However, Harris struggles with deep speed. That could be seen from his college tape in the back half of the season and in St. Petersburg. Harris shouldn't go to teams that play a lot of off man coverage. He could be a fit and make a team that plays a lot of zone and maybe some press man technique.

WalterFootball.com will have more recaps from the East-West Shrine practices on Tuesday and Wednesday along with a run-down of the post-practice team interviews. Follow @walterfootball for updates.



2018 East-West Shrine Game: Recap - 1/20
2018 East-West Shrine Game: Wednesday's West Team Practice Report - 1/17
2018 East-West Shrine Game: Wednesday's West Team Interviews - 1/17
2018 East-West Shrine Game: Wednesday's East Team Practice Report - 1/17
2018 East-West Shrine Game: Wednesday's East Team Interviews - 1/17
2018 East-West Shrine Game: Tuesday's West Team Practice Report - 1/16
2018 East-West Shrine Game: Tuesday's West Team Interviews - 1/16
2018 East-West Shrine Game: Tuesday's East Team Practice Report - 1/16
2018 East-West Shrine Game: Tuesday's East Team Interviews - 1/16
2018 East-West Shrine Game: Monday's West Team Practice Report - 1/15
2018 East-West Shrine Game: Monday's East Team Practice Report - 1/15
2018 East-West Shrine Game: Monday's West Team Interviews - 1/15
2018 East-West Shrine Game: Monday's East Team Interviews - 1/15
2018 East-West Shrine Game Home Page






Comment...














NFL Picks - Oct. 19


2019 NFL Mock Draft - Oct. 18


2020 NFL Mock Draft - Oct. 13


Fantasy Football Rankings - Sept. 5


2019 NBA Mock Draft - Aug. 13


NFL Power Rankings - June 3