Two-Minute Warning: Last-Minute Fantasy Football Decisions
By Chet Gresham -
@ChetGresham
Posted Nov. 10, 2018.
Follow
@walterfootball
for updates.
Welcome to the Two-Minute Warning for Week 10. Below I will go through most of the relevant injuries for fantasy football and their fantasy implications.
Pierre Garcon won't play this Monday night against the Giants. Kendrick Bourne and Marquise Goodwin will play outside, while Dante Pettis will work the slot. George Kittle should see all the work he can handle.
Sam Darnold is doubtful to play, so Josh McCown will take over this week against the Bills. McCown was a good fantasy quarterback last season, but this is still a tough matchup against the Bills. The Jets likely won't need to score much and could rely on Isaiah Crowell and Elijah McGuire, especially with Robby Anderson out.
Leonard Fournette practiced all week and is not on the injury report. He should be good to go and to start this week in a good matchup, but he's still more in the RB2 range until we see him put a full game together.
Dez Bryant tore his Achilles in practice and won't get a chance to play this season. It would have been fun to see him playing for the Saints, but it just wasn't meant to be.
Jamison Crowder is out against Tampa Bay this week. Maurice Harris will take his place in the slot and have a strong matchup. He's worth a spot start in PPR leagues.
Rob Gronkowski is likely to sit this week after reports that he would, but he made the trip to Tennessee and is officially questionable. With their bye coming up next week, the Patriots will probably still sit him so he can get two weeks to heal truly. Julian Edelman, James White and Josh Gordon should see an uptick in work.
Chris Carson didn't practice this week, but is listed as questionable and appears to be a game-time decision. It would be prudent to sit him with his string of trouble staying healthy, but we'll have to wait on the Schefter/Mortensen reports. If he can't go, Mike Davis would get the lead role with Rashaad Penny seeing some work. Davis caught seven passes last week with Carson out in the second half, so he still could be useful against the high-scoring Rams. Ryan Grant is on track to return this week. He should move back ahead of Dontrelle Inman, and in a tough matchup with the Jaguars, neither have much safety in their target numbers.
C.J. Uzomah has been removed from the injury report and will play. He will also be needed with A.J. Green out, making him a worthwhile tight end streamer against the Saints.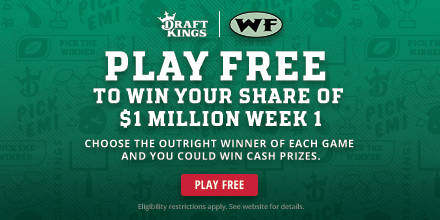 Randall Cobb had a setback this week during practice and was limited the last two days. It looks like he will be a game-time decision. At less than 100 percent, the big three of Davante Adams, Jimmy Graham, and Marquez Valdes-Scantling should see enough work to be safe plays.
Sony Michel should be able to go this week. There is no guarantee he'll step right back into his workhorse role, but he would at the least hurt James White's touchdown possibilities around the goal line.
Sammy Watkins returned to practice on Friday, giving himself a chance to play against the Cardinals. He's questionable, so keep an eye on his status. If he can't go, Chris Conley has some appeal as a cheap DFS play.
Kerryon Johnson is questionable with an ankle injury, but got limited practices in this week. His matchup is already tough against the Bears, and if he's not 100 percent, things get tougher.
Allen Robinson practiced all week and appears set to return. The matchup with the Lions isn't imposing, especially with Darius Slay out, so get him into your lineups.
Josh Allen won't play this week, giving Matt Barkley the start and a good chance for the New York Jets D/ST to get a bunch of fantasy points.
Chad Williams is out for the Cardinals. He will likely be replaced by a group of receivers, but Larry Fitzgerald and Christian Kirk will probably see a few more targets in a game where they'll be trailing.
Robby Anderson is doubtful. Quincy Enunwa, Chris Herndon and Jermaine Kearse will likely lead the way in what could be a low volume passing attack.
Darren Sproles had a setback and won't play this week. Wendall Smallwood appears to be the lead back of a three-back committee and has the most fantasy upside.
Comment...
More 2018 Fantasy Football Articles:
Fantasy Football Rankings
2018 Fantasy Football Rankings:
2018 Fantasy Football Rankings: Quarterbacks
- 9/5 (Walt)
Chet Gresham's Fantasy Football Quarterback Rankings
- 8/29 (Chet)
2018 Fantasy Football Rankings: Running Backs
- 9/5 (Walt)
Chet Gresham's Fantasy Football Running Back Rankings
- 8/29 (Chet)
2018 Fantasy Football Rankings: Wide Receivers
- 9/5 (Walt)
Chet Gresham's Fantasy Football Wide Receiver Rankings
- 8/29 (Chet)
2018 Fantasy Football Rankings: Tight Ends
- 9/5 (Walt)
Chet Gresham's Fantasy Football Tight End Rankings
- 8/29 (Chet)
2018 Fantasy Football Rankings: Kickers
- 8/21 (Walt)
2018 Fantasy Football Rankings: Defenses
- 8/21 (Walt)
Fantasy Football Rookie Rankings: Dynasty
- 8/21 (Walt)
Fantasy Football Rookie Rankings: Dynasty
- 5/18 (Chet)
2018 Fantasy Football Mock Drafts:
Fantasy Football Mock Draft
- 9/1 (Walt)
Fantasy Football Mock Draft
- 8/30 (Walt)
Fantasy Football Mock Draft
- 8/27 (Walt)
Fantasy Football PPR Mock Draft
- 8/23 (Walt)
Fantasy Football Mock Draft
- 8/22 (Walt)
Fantasy Football Mock Draft
- 8/16 (Walt)
Fantasy Football PPR Mock Draft
- 8/9 (Walt)
Fantasy Football Mock Draft
- 8/2 (Walt)
Fantasy Football PPR Mock Draft
- 8/1 (Chet)
Fantasy Football PPR Mock Draft
- 7/26 (Walt)
Fantasy Football 2-QB Dynasty Draft
- 5/25 (Chet)
2018 Fantasy Football Cheat Sheets:
2018 Fantasy Football Cheat Sheet: Top 250
- 9/5 (Walt)
2018 Fantasy Football Cheat Sheet: Top 250 PPR
- 9/5 (Walt)
2018 Fantasy Football Cheat Sheet: Top 250 2-QB
- 9/5 (Walt)
2018 Fantasy Football Cheat Sheet: Top 250 Touchdown League
- 9/5 (Walt)
2018 Fantasy Football Cheat Sheet: Custom
- 9/5 (Walt)
2018 Fantasy Football: Dynasty Rankings
- 9/5 (Walt)
2018 Fantasy Football Spreadsheets
- 9/5 (Walt)
2018 Fantasy Football Articles:
2018 Fantasy Football Stock Report: OTAs, Training Camp
- 9/5 (Walt)
2018 Fantasy Football Sleepers
- 9/5 (Walt)
2018 Fantasy Football Busts
- 9/5 (Walt)
2018 Fantasy Football Mid-Round Values
- 9/5 (Walt)
2018 NFL Preseason Game Recaps
- 8/31 (Walt)
2018 Fantasy Football Stock Report: Preseason Games
- 8/31 (Walt)
2018 Fantasy Football Notes
- 8/31 (Chet)
2018 Fantasy Football Quarterback Preseason Targets Tracker
- 8/30 (Walt)
2018 Fantasy Football D/ST Drafting
- 8/28 (Chet)
2018 Fantasy Football ADP Values: Running Backs
- 8/16 (Chet)
2018 Fantasy Football Round-by-Round Strategy Guide
- 8/15 (Walt)
2018 Fantasy Football ADP Values: Quarterbacks
- 8/15 (Chet)
2018 Fantasy Football Tight Ends to Target
- 8/9 (Chet)
2018 Fantasy Football - PPR Draft Strategy: Rounds 1 and 2
- 7/27 (Chet)
2018 Fantasy Football: Doug Baldwin's Value
- 7/25 (Chet)
2018 Fantasy Football: Chris Hogan's Value
- 7/18 (Chet)
2018 Fantasy Football: Alvin Kamara's Value
- 7/16 (Chet)
2018 Fantasy Football Strength of Schedule: Tight Ends
- 7/11 (Chet)
2018 Fantasy Football Strength of Schedule: Wide Receivers
- 7/6 (Chet)
2018 Fantasy Football Strength of Schedule: Running Backs
- 7/5 (Chet)
2018 Fantasy Football Strength of Schedule: Quarterbacks
- 7/4 (Chet)
2018 Fantasy Football Tight Ends Better Than ADP
- 6/29 (Chet)
2018 Fantasy Football Wide Receivers Better Than ADP
- 6/28 (Chet)
2018 Fantasy Football Target Shares
- 6/22 (Chet)
2018 Fantasy Football Wide Receiver Points Per Game
- 6/13 (Chet)
2018 Fantasy Football Mock Draft Simulator
- 6/2
2018 Fantasy Football Value Players
- 5/25 (Chet)
2017 Fantasy Football Quarterback Look-Back
- 1/28 (Walt)
2018 Fantasy Football: Running Backs with the Most Carries
- 1/28 (Walt)
NFL Picks
- Nov. 13
2019 NFL Mock Draft
- Nov. 8
2020 NFL Mock Draft
- Nov. 3
Fantasy Football Rankings
- Sept. 5
2019 NBA Mock Draft
- Aug. 13
NFL Power Rankings
- June 3