Two-Minute Warning: Last-Minute Fantasy Football Decisions
By Chet Gresham -
@ChetGresham
Posted Jan. 6, 2018.
Follow
@walterfootball
for updates.
Week 19 is here, and we once again have to somehow pick the best team we possibly can from our limited resources. This column will hopefully help steer you away from injured players, while also looking at a few good matchups for daily fantasy. Here we go!
Antonio Brown practiced all week, but missed Friday due to an illness. It is also being reported that his calf is still an issue. He's listed as questionable and will be a game-time decision. He will likely play, but we can't expect him to be 100 percent. Of course, that does open things up in DFS to play him, as he'll likely be low-owned, and we know what he can do.
Saints slot receiver Brandon Coleman won't play against the Vikings due to a neck injury. Willie Snead should take his snaps, and due to his low price in DFS and the fact that he won't have to deal with Xavier Rhodes, makes him a flier for your teams and to a lesser extent, Tommylee Lewis.
Rex Burkhead is listed as questionable, but has made progress in practice this week. It appears that he will play, but there is always a chance he is limited.
James White is also listed as questionable after getting in limited practices on Wednesday and Thursday. His status seems more up-in-the-air than Burkhead's, but it seems he is on track to play.
Mike Gillislee is listed as questionable as well, but only got a limited practice in on Thursday and has been a healthy scratch when White and Burkhead have been healthy. His odds of suiting up are the worst of all the backs.
The questionable tags on all the Patriots' running backs other than Dion Lewis does help boost Lewis. He's already played great over the last month, and he also became a bigger part of the passing game during that stretch. At this point, I don't think I could trust anyone in that backfield on my DFS teams other than Lewis.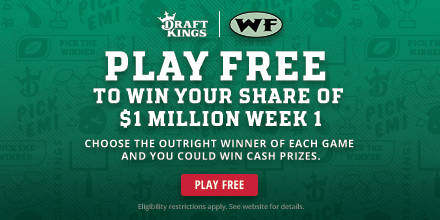 Chris Hogan has been taken off the injury report and appears to be fully ready for his usual usage. It's a bit risky to use him after such a long absence, but with just four games on the DFS slate, I think he's worth the risk.
Julio Jones, Devonta Freeman and Mohamed Sanu all saw some time off from practice this week, but coach Dan Quinn says there are no concerns. Jones, of course, is the best bet against the Eagles' sub-par corners, while Freeman and Sanu will have tougher matchups.
Steelers cornerback Artie Burns seems to have dodged a bullet with his ?non-contact? knee injury, as he returned to practice and is no longer on the injury report. The Jaguars will be pushed by the Steelers defense to throw the ball this week, so they'll need Burns.
Vikings defensive back Terence Newman is questionable with a foot injury, but should be able to go. He will be tasked with covering the Saints' slot receiver, which will likely be Willie Snead with Brandon Coleman out.
Kyle Rudolph will be the healthiest he's been in a while with a couple weeks to rest his ankle. He gets a tough matchup, but is the best bet to score a touchdown through the air for the Vikings this week.
DeMarco Murray is out against the Patriots, so Derrick Henry will continue to be the lead back, where he has been putting up good numbers over the last two weeks. He will be heavily owned in DFS, so I could see moving off him to be contrarian on some teams.
Marqise Lee returned last week, but didn't play his full complement of snaps in his first game back from his ankle injury. He should be back to his No. 1 receiver status this week against the Steelers, but Dede Westbrook was slightly out-targeting him when both were healthy, so they will likely be WR1A and WR1B this week.
Comment...
More 2017 Fantasy Football Articles:
Fantasy Football Rankings
2017 Fantasy Football Rankings:
2017 Fantasy Football Rankings: Quarterbacks
- 9/6 (Walt)
Chet Gresham's Fantasy Football Quarterback Rankings
- 8/28 (Chet)
2017 Fantasy Football Rankings: Running Backs
- 9/6 (Walt)
Chet Gresham's Fantasy Football Running Back Rankings
- 8/28 (Chet)
2017 Fantasy Football Rankings: Wide Receivers
- 9/6 (Walt)
Chet Gresham's Fantasy Football Wide Receiver Rankings
- 8/28 (Chet)
2017 Fantasy Football Rankings: Tight Ends
- 9/6 (Walt)
Chet Gresham's Fantasy Football Tight End Rankings
- 8/28 (Chet)
2017 Fantasy Football Rankings: Kickers
- 8/18 (Walt)
2017 Fantasy Football Rankings: Defenses
- 8/18 (Walt)
Fantasy Football Rookie Rankings
- 5/12 (Walt)
Fantasy Football Rookie Rankings: Dynasty
- 5/12 (Walt)
Fantasy Football Rookie Rankings: Dynasty
- 5/12 (Chet)
2017 Fantasy Football Mock Drafts:
2017 Fantasy Football Mock Draft: PPR
- 9/1 (Walt)
2017 Fantasy Football Mock Draft: Standard
- 8/31 (Walt)
2017 Fantasy Football Mock Draft: 2-QB, PPR
- 8/25 (Chet)
2017 Fantasy Football Mock Draft: PPR
- 8/24 (Walt)
2017 Fantasy Football Mock Draft: PPR
- 8/17 (Walt)
2017 Fantasy Football Mock Draft: Standard
- 8/10 (Walt)
2017 Fantasy Football Mock Draft: PPR
- 8/3 (Walt)
2017 Fantasy Football Mock Draft: Standard
- 7/27 (Walt)
2017 Fantasy Football Mock Draft: PPR
- 7/26 (Chet)
2017 Fantasy Football Mock Draft: PPR
- 7/20 (Walt)
2017 Fantasy Football Mock Draft: PPR
- 7/14 (Chet)
2017 Fantasy Football Mock Draft: Standard
- 7/13 (Walt)
2017 Fantasy Football Cheat Sheets:
2017 Fantasy Football Cheat Sheet: Top 250
- 9/6 (Walt)
2017 Fantasy Football Cheat Sheet: Top 250 PPR
- 9/6 (Walt)
2017 Fantasy Football Cheat Sheet: Top 250 2-QB
- 9/6 (Walt)
2017 Fantasy Football Cheat Sheet: Top 250 Touchdown League
- 9/6 (Walt)
2017 Fantasy Football Cheat Sheet: Custom
- 9/6 (Walt)
2017 Fantasy Football: Dynasty Rankings
- 9/6 (Walt)
2017 Fantasy Football PPR Rankings
- 8/16 (Chet)
2017 Fantasy Football Spreadsheets
- 9/6 (Walt)
2017 Fantasy Football Articles:
2017 Fantasy Football Stock Report: OTAs, Training Camp
- 9/6 (Walt)
2017 Fantasy Football Sleepers
- 9/2 (Walt)
2017 Fantasy Football Busts
- 9/2 (Walt)
2017 NFL Preseason Game Recaps
- 9/1 (Walt)
2017 Fantasy Football Stock Report: Preseason
- 9/1 (Walt)
2017 Fantasy Football: Running Backs with the Most Carries
- 1/31 (Walt)
NFL Picks
- Nov. 13
2019 NFL Mock Draft
- Nov. 8
2020 NFL Mock Draft
- Nov. 3
Fantasy Football Rankings
- Sept. 5
2019 NBA Mock Draft
- Aug. 13
NFL Power Rankings
- June 3