By Chet Gresham -
@ChetGresham
Follow
@walterfootball
for updates.
As usual, strength of schedule (SOS) is always a tricky business as to how much you can trust it. But I'm a fan, especially when we look at the ends of the SOS spectrum. Today, I'll be looking at tight end SOS, and as you can see below, the Cardinals lead my rankings, while the Browns are last. I think we can safely assume that we'd rather our fantasy tight end face the Browns rather than the Cardinals. So looking at the extremes for tight end defenses in a tight end's schedule can be useful. You can see how they came out below.
These numbers reflect last year's statistics with an eye toward the second half of the season. There were plenty of changes this offseason that will push a team to be better or worse against the rush, but I think these stats get to the extremes of last year, which will be difficult to turn around completely. So there is my long caveat! Let's see who gets the easiest and toughest schedules this season.
Full Season

Kyle Rudolph, Vikings
Kyle Rudolph is one of my favorite fantasy tight ends this season, so I like what I'm seeing with his strength of schedule. The second half of his schedule looks the beast, which includes the fantasy playoffs, with seven of his last eight games against teams ranked 21st or worse against tight ends. He makes for a safe fantasy pick and should be even more useful as your team closes in on the playoffs.
Ben Watson, Ravens
Ben Watson still isn't 100 percent, but he should be by Week 1, and the Ravens face the easiest tight end schedule in the league. His injury and age coupled with the acquisitions of Danny Woodhead and Jeremy Maclin are going to hurt him, but Watson should be had at a very cheap price if you need a backup tight end.

A.J. Derby, Broncos
The Broncos also get a good tight end schedule, but we really don't know if one tight end is going to assert himself. Virgil Green was a disappointment last season, so we should see competition at the position, and right now, A.J. Derby looks like he is the best possibility with Jake Butt out with an injury until at least August. The nice schedule and incoming offensive coordinator Mike McCoy's tight end-friendly offense should help whoever wins the job, and I believe Derby is the guy we want to win for fantasy. He's a dynasty add at this point, but can be added in deeper re-draft leagues.

49ers Tight Ends
If you are thinking of picking one of the 49ers' tight end late in your draft, you might want to think again. The Cardinals were the best in the league against tight ends last season, and now, the Rams have added Wade Phillips as their defensive coordinator, while Seattle improved its tight end defense last season and should continue to be a top 10 unit.

Jack Doyle, Colts
I like Jack Doyle and believe his ability in the end zone will keep him viable as a fantasy asset this season, but his schedule is a bit daunting. I also think his ADP will rise as we close in on the season, so keep an eye on where you can get him for value.
Playoff Possibilities


Zach Miller/Dion Sims
The Bears will be awful this year, but will also likely be trailing more often than not, so pass attempts will be up. They also have a great fantasy playoff schedule for tight end production, but who will their tight end be? Zach Miller is the logical choice, but he's had a lot of trouble staying healthy and is on the last year of his contract. The Bears also signed Dion Sims and drafted Adam Shaheen. The starting job will likely come down to Miller or Sims and I'll choose Miller as long as he's healthy, but if any word comes down that he's not going to be ready, I'll pivot to Sims.

Cameron Brate, Bucs
The Buccaneers drafted O.J. Howard in the first round, but we all know that rookie tight ends have a steep learning curve, and Howard could have an even steeper one this season. That leaves us with Cameron Brate to likely lead the way this year once again. His schedule is fairly middle of the road in terms of ease, but things free up for the Bucs a bit in the fantasy playoffs. Brate should be had a discount with Howard in the picture, so I'm all for grabbing Brate late.

Zach Ertz, Eagles
Zach Ertz has been a fantasy playoff stud the last two seasons, and that may happen once again this season as he takes on the Giants and Raiders, two perennially poor tight end defenses, in Weeks 15 and 16.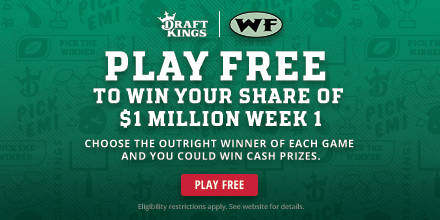 Tight End Strength of Schedule Chart
For more recommendations, check out WalterFootball.com's
Fantasy Football Rankings
.
More 2016 Fantasy Football Articles:
Fantasy Football Rankings
2016 Fantasy Football Rankings:
2016 Fantasy Football Rankings: Quarterbacks
- 9/7 (Walt)
Chet Gresham's Fantasy Football Quarterback Rankings
- 8/30 (Chet)
2016 Fantasy Football Rankings: Running Backs
- 9/7 (Walt)
Chet Gresham's Fantasy Football Running Back Rankings
- 8/30 (Chet)
2016 Fantasy Football Rankings: Wide Receivers
- 9/7 (Walt)
Chet Gresham's Fantasy Football Wide Receiver Rankings
- 8/30 (Chet)
2016 Fantasy Football Rankings: Tight Ends
- 9/7 (Walt)
Chet Gresham's Fantasy Football Tight End Rankings
- 8/30 (Chet)
2016 Fantasy Football Rankings: Defenses
- 6/15 (Walt)
2016 Fantasy Football Rankings: Kickers
- 6/15 (Walt)
Fantasy Football Rookie Rankings
- 5/13 (Walt)
Fantasy Football Rookie Rankings: Dynasty
- 5/13 (Walt)
Fantasy Football Rookie Rankings: Dynasty
- 5/27 (Chet)
2016 Fantasy Football Mock Drafts:
2016 Fantasy Football Mock Draft: PPR
- 9/1 (Walt)
2016 Fantasy Football Mock Draft Video
- 8/31 (Walt)
2016 Fantasy Football Mock Draft: Real Draft
- 8/29 (Walt)
2016 Fantasy Football Mock Draft: Standard
- 8/25 (Walt)
2016 Fantasy Football Mock Draft: 2-QB
- 8/25 (Chet)
2016 Fantasy Football Mock Draft Video
- 8/24 (Walt)
2016 Fantasy Football Mock Draft: PPR
- 8/18 (Walt)
2016 Fantasy Football Mock Draft Video
- 8/13 (Walt)
2016 Fantasy Football Mock Draft: Standard
- 8/11 (Walt)
2016 Fantasy Football Mock Draft: Standard
- 8/4 (Walt)
2016 Fantasy Football Mock Draft Video
- 8/4 (Walt)
2016 Fantasy Football Mock Draft: PPR
- 8/2 (Chet)
2016 Fantasy Football Mock Draft: PPR
- 7/28 (Walt)
2016 Fantasy Football Mock Draft
- 7/21 (Walt)
2016 Fantasy Football: MFL 10 Draft
- 5/13 (Chet)
2016 Fantasy Football Cheat Sheets:
2016 Fantasy Football Cheat Sheet: Top 250
- 9/7 (Walt)
2016 Fantasy Football Cheat Sheet: Top 250 PPR
- 9/7 (Walt)
2016 Fantasy Football Cheat Sheet: Top 250 2-QB
- 9/7 (Walt)
2016 Fantasy Football Cheat Sheet: Top 250 Touchdown League
- 9/7 (Walt)
2016 Fantasy Football Cheat Sheet: Custom
- 9/7 (Walt)
2016 Fantasy Football: Dynasty Rankings
- 9/7 (Walt)
2016 Fantasy Football PPR Rankings
- 8/26 (Chet)
2016 Fantasy Football Spreadsheets
- 9/7 (Walt)
2016 Fantasy Football Articles:
2016 Fantasy Football Stock Report: Training Camp
- 9/7 (Walt)
2016 Fantasy Football Mock Draft Simulator
- 9/7 (Walt)
2016 Fantasy Football Sleepers
- 9/4 (Walt)
2016 NFL Preseason Recap, Fantasy Football Notes
- 9/2 (Walt)
2016 Fantasy Football Preseason Stock
- 9/2 (Walt)
2016 Fantasy Football Preseason Quarterback Targets
- 9/2 (Walt)
2016 Fantasy Football Waiver-Wire Targets
- 8/31 (Chet)
2016 Fantasy Football Busts
- 8/31 (Walt)
Fantasy Football Auction Advice
- 8/24 (Chet)
2016 Fantasy Football Round-by-Round Strategy Guide
- 8/18 (Walt)
2016 Fantasy Football Daily Fantasy Preseason Week 2 Streaming Options
- 8/18 (Chet)
2016 Fantasy Football Draft Queue: Wide Receivers and Tight Ends
- 8/17 (Chet)
2016 Fantasy Football Draft Queue: Quarterbacks and Running Backs
- 8/16 (Chet)
2016 Fantasy Football Training Camp Notes
- 8/10 (Chet)
2016 Fantasy Football Wide Receivers to Avoid
- 8/6 (Walt)
2016 Fantasy Football Running Backs to Avoid
- 8/5 (Walt)
2016 Fantasy Football Notes
- 7/26 (Chet)
2016 Fantasy Football Late-Round Wide Receiver Targets
- 7/21 (Chet)
2016 Fantasy Football Late-Round Running Back Targets
- 7/19 (Chet)
2016 Fantasy Football ADP Values
- 7/14 (Chet)
2016 Fantasy Football: C.J. Anderson Profile
- 7/7 (Chet)
2016 Fantasy Football Favorite MFL Players
- 6/29 (Chet)
2016 Fantasy Football: 2016 NFL Draft Fallout: Chip Kelly
- 6/23 (Chet)
2016 Fantasy Football: Marvin Jones Profile
- 6/22 (Chet)
2016 Fantasy Football: Devin Funchess Profile
- 6/15 (Chet)
2016 Fantasy Football 2-QB Draft
- 6/9 (Chet)
Fantasy Football Beginner's Guide
- 6/7 (Walt)
2016 Fantasy Football: Running Back Drafting and ADP
- 6/3 (Chet)
2016 Fantasy Football: Quarterback Drafting and ADP
- 6/1 (Chet)
2016 Fantasy Football: Eli Manning Profile
- 5/25 (Chet)
2016 Fantasy Football: Jordan Matthews Profile
- 5/24 (Chet)
2016 Fantasy Football Rookie Dynasty Draft Wrap-up
- 5/18 (Walt)
2016 Fantasy Football: 2016 NFL Draft Fallout
- 5/11 (Chet)
2016 Fantasy Football: MFL 10 Quarterback Values
- 4/30 (Chet)
2016 Fantasy Football: MFL 10 Wide Receiver Values
- 4/28 (Chet)
2016 Fantasy Football: Tight End Strength of Schedule
- 4/25 (Chet)
2016 Fantasy Football: Wide Receiver Strength of Schedule
- 4/21 (Chet)
2016 Fantasy Football: Running Back Strength of Schedule
- 4/20 (Chet)
2016 Fantasy Football: Quarterback Strength of Schedule
- 4/19 (Chet)
2016 Fantasy Football: MFL 10
- 2/19 (Chet)
2016 Fantasy Football Sleepers: Philip Rivers
- 2/16 (Chet)
2016 Fantasy Football: Quarterback ADP vs. Reality
- 2/12 (Chet)
2016 Fantasy Football Fallout: Marshawn Lynch Retires
- 2/11 (Chet)
2016 Fantasy Football Fallout: Calvin Johnson Retires
- 2/9 (Chet)
2016 Fantasy Football Forecast: Dynasty
- 1/21 (Chet)
2016 Fantasy Football Forecast: Tight Ends
- 1/19 (Chet)
2016 Fantasy Football Forecast: Wide Receivers
- 1/14 (Chet)
2016 Fantasy Football Forecast: Running Backs
- 1/13 (Chet)
2016 Fantasy Football Forecast: Quarterbacks
- 1/12 (Chet)
NFL Picks
- Nov. 16
2019 NFL Mock Draft
- Nov. 15
2020 NFL Mock Draft
- Nov. 3
Fantasy Football Rankings
- Sept. 5
2019 NBA Mock Draft
- Aug. 13
NFL Power Rankings
- June 3