By Chet Gresham -
@ChetGresham
Follow
@walterfootball
for updates.
Donte Moncrief has caused me much grief in his short career, as I've liked him enough to have him on multiple teams these last two seasons when injuries to himself and Andrew Luck have killed Moncrief's fantasy value. He hasn't done himself many favors, as he's looked mediocre at times, but also played through multiple injuries. It's not the kind of mixed bag we want to go all-in on usually, but I believe there are still plenty of reasons to believe he can make a fantasy leap in his fourth season.
When looking at Moncrief there isn't a ton of healthy real-game work to look toward, but when you do, there is one thing that smacks you right in the face: his touchdown numbers. Over his last two seasons, he's caught 13 touchdowns in 22 games in which he's seen three or more targets. Those touchdowns have actually given Moncrief a higher number of fantasy points per target than T.Y. Hilton over the last two seasons. Well, they are mostly identical, but Moncrief has him by a small fraction per target. Of course, Hilton put up big numbers last season while Moncrief did not, which is what you want in the long run, but it does show hope for Moncrief if he can stay healthy.
I usually don't weigh touchdown numbers more than other stats because touchdowns can fluctuate dramatically from year to year, but I also don't throw them out with the bath water because they are a huge part of what builds a top fantasy player's value. For Moncrief, it does seem that his touchdown numbers aren't fluky. Even in his rookie season, he had just eight games with three or more targets and still found the end zone three times. That's not a huge number, but it is pretty good for a player so far down the totem pole at the time. His sophomore season started out with a touchdown barrage with Andrew Luck at the helm, but then fell off after injuries kept Luck out of nine games, and then last season, Moncrief scored a touchdown in every game he played fully. Unfortunately a fractured scapula, hamstring and shoulder injuries turned his season into one we'd mostly like to forget.
Moncrief never topped 64 yards in 2016 despite scoring touchdowns in his seven full games. One of the reasons for the low-yardage numbers was that 10 of his 56 targets came in the red zone. He ended up catching eight of those for six touchdowns, while Hilton and Jack Doyle saw 27 targets in the red zone and caught the same number of touchdowns. There is no doubt that targeting Moncrief in the red zone has paid off more often and at a much better rate than targeting Hilton.
Hilton is the Colts' No. 1 receiver, but there is no doubt he isn't their No. 1 red-zone target. In 32 games over the last two seasons, Hilton has seen 30 red-zone targets and caught five touchdowns. In that same span, Moncrief played in 25 games - a few shortened by injury - and saw 22 red-zone targets, of which he caught 11 for touchdowns. And when you look at the current roster for the Colts, it sure doesn't look like anybody will be coming in to dominate red zone looks this year.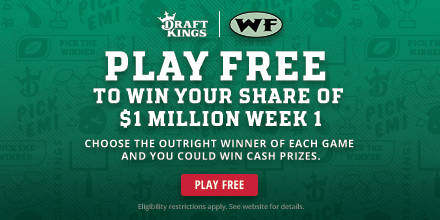 The Colts let tight end Dwayne Allen go and kept Jack Doyle this offseason. Doyle is a sure-handed tight end, but he isn't going to be a dynamic receiver at any point in his life. Doyle saw the second-most red-zone targets on the Colts last season with 13 and hauled four of those in for touchdowns, while Hilton led the team with 14 and caught just two for touchdowns. You can tell Moncrief was missed in the red zone last season, and when you check in on the Colts' running back situation, you'll see that the ageless Frank Gore will again be the starter, which sure puts a big target on Moncrief's back to get the Colts into the end zone each week.
Moncrief's metrics are all stellar and at 6-foot-2, 221 pounds with a 4.4-second 40 time and after four seasons in the league, he's still just turning 24 this fall. He has plenty of room to be a solid player this year if he can avoid the injury assassins. I don't love that we need to rely on touchdowns, but I believe they are going to stick around and with a healthier year, his overall numbers should also see a bump as the no-doubt No. 2 target and No. 1 red-zone target.
For more advice and recommendations, check out WalterFootball.com's
Fantasy Football Rankings
.
More 2017 Fantasy Football Articles:
Fantasy Football Rankings
2017 Fantasy Football Rankings:
2017 Fantasy Football Rankings: Quarterbacks
- 9/6 (Walt)
Chet Gresham's Fantasy Football Quarterback Rankings
- 8/28 (Chet)
2017 Fantasy Football Rankings: Running Backs
- 9/6 (Walt)
Chet Gresham's Fantasy Football Running Back Rankings
- 8/28 (Chet)
2017 Fantasy Football Rankings: Wide Receivers
- 9/6 (Walt)
Chet Gresham's Fantasy Football Wide Receiver Rankings
- 8/28 (Chet)
2017 Fantasy Football Rankings: Tight Ends
- 9/6 (Walt)
Chet Gresham's Fantasy Football Tight End Rankings
- 8/28 (Chet)
2017 Fantasy Football Rankings: Kickers
- 8/18 (Walt)
2017 Fantasy Football Rankings: Defenses
- 8/18 (Walt)
Fantasy Football Rookie Rankings
- 5/12 (Walt)
Fantasy Football Rookie Rankings: Dynasty
- 5/12 (Walt)
Fantasy Football Rookie Rankings: Dynasty
- 5/12 (Chet)
2017 Fantasy Football Mock Drafts:
2017 Fantasy Football Mock Draft: PPR
- 9/1 (Walt)
2017 Fantasy Football Mock Draft: Standard
- 8/31 (Walt)
2017 Fantasy Football Mock Draft: 2-QB, PPR
- 8/25 (Chet)
2017 Fantasy Football Mock Draft: PPR
- 8/24 (Walt)
2017 Fantasy Football Mock Draft: PPR
- 8/17 (Walt)
2017 Fantasy Football Mock Draft: Standard
- 8/10 (Walt)
2017 Fantasy Football Mock Draft: PPR
- 8/3 (Walt)
2017 Fantasy Football Mock Draft: Standard
- 7/27 (Walt)
2017 Fantasy Football Mock Draft: PPR
- 7/26 (Chet)
2017 Fantasy Football Mock Draft: PPR
- 7/20 (Walt)
2017 Fantasy Football Mock Draft: PPR
- 7/14 (Chet)
2017 Fantasy Football Mock Draft: Standard
- 7/13 (Walt)
2017 Fantasy Football Cheat Sheets:
2017 Fantasy Football Cheat Sheet: Top 250
- 9/6 (Walt)
2017 Fantasy Football Cheat Sheet: Top 250 PPR
- 9/6 (Walt)
2017 Fantasy Football Cheat Sheet: Top 250 2-QB
- 9/6 (Walt)
2017 Fantasy Football Cheat Sheet: Top 250 Touchdown League
- 9/6 (Walt)
2017 Fantasy Football Cheat Sheet: Custom
- 9/6 (Walt)
2017 Fantasy Football: Dynasty Rankings
- 9/6 (Walt)
2017 Fantasy Football PPR Rankings
- 8/16 (Chet)
2017 Fantasy Football Spreadsheets
- 9/6 (Walt)
2017 Fantasy Football Articles:
2017 Fantasy Football Stock Report: OTAs, Training Camp
- 9/6 (Walt)
2017 Fantasy Football Sleepers
- 9/2 (Walt)
2017 Fantasy Football Busts
- 9/2 (Walt)
2017 NFL Preseason Game Recaps
- 9/1 (Walt)
2017 Fantasy Football Stock Report: Preseason
- 9/1 (Walt)
2017 Fantasy Football: Running Backs with the Most Carries
- 1/31 (Walt)
NFL Picks
- Oct. 15
2020 NFL Mock Draft
- Oct. 13
2019 NFL Mock Draft
- Oct. 11
Fantasy Football Rankings
- Sept. 5
2019 NBA Mock Draft
- Aug. 13
NFL Power Rankings
- June 3