By Chet Gresham -
@ChetGresham
Follow
@walterfootball
for updates.
Dez Bryant hasn't played a full season in over two years, but is currently being drafted as the 10th wide receiver off the board in MFL10s, which is around 17th overall. That's a pretty penny to pay for someone who hasn't been that useful in fantasy for so long, but it is worthwhile to see what his upside and floor might be after a full season with Dak Prescott as his quarterback.
Bryant has been the Cowboys top receiver since 2011, and nobody has rivaled him in Dallas during that time, but he's also had trouble getting the usage we'd like to see for a player as talented as him. The Cowboys have been a better all-around team when they've been able to run the ball, which has hurt Bryant's usage, as he's averaged just 8.3 targets per game played from his second year on. When you check out the elite receivers in the NFL, they almost always see more targets than that. Odell Beckham Jr. and Mike Evans average over 10 targets per game, which really gives them some room for error as fantasy studs, whereas Bryant must be more efficient with fewer targets.
The good news is that Bryant has been extremely efficient at scoring touchdowns in his career. Since he came into the league in 2010, no wide receiver has caught more touchdowns - with 67 total -, and only Jordy Nelson has a better touchdown-per-target ratio over that stretch. Bryant is a touchdown machine. But even that stat can come into question this season, as Tony Romo is no longer here and Dak Prescott and Ezekiel Elliott are.
Last season was a big change for Bryant with Prescott taking over, so some growing pains were likely, but those pains really only showed up in their first game together, when Prescott targeted Bryant five time in Week 1 against the Giants and they only connected on one reception for eight yards. It appeared we might be in store for another 2015 when Romo went down and, in turn, Bryant's numbers followed. But Week 2 of last season eased our fears as Bryant caught 7-of-12 targets for 102 yards, and then in Week 3, he caught a touchdown, but unfortunately cracked his knee. From there, we wouldn't see him again until Week 7.
Bryant went on to finish out the season, and despite a couple down games, he put up good numbers while he was on the field. In his 11 games - not counting Week 1 and 17 -, Bryant averaged 4.4 receptions for 71.6 yards and .73 touchdowns per game. If we extrapolate those numbers to 16 games, he would have had 130.9 targets, 70.4 receptions for 1,145.6 yards and 11.7 touchdowns, which would have ranked him as the fifth-best receiver in fantasy despite ranking 16th in targets.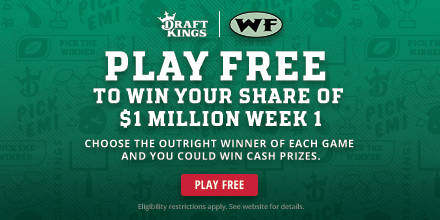 Of course, extrapolating such small cuts of data is perilous at best, but it was good to at least see Bryant continue his strong touchdown production with Prescott at the helm. The worry is that Bryant will no longer see those easy red-zone targets, which in turn could make his touchdown production more inconsistent.
Last season, Bryant saw 13 red-zone targets and caught seven for five touchdowns. That's pretty good for an injury-shortened season, but let's take a look at his last big season, which was 2014, when he caught a whopping 16 touchdown passes. In that year, he had 16 red-zone targets and caught nine for eight touchdowns. Not too shabby, but that's only three fewer red-zone targets than what Prescott targeted him with in a shortened season. I'm not too concerned about Bryant's red-zone targets hitting the floor, and with Bryant's ability to box out and death grip a touchdown, I believe his efficiency will keep those shorter touchdown numbers up.
In 2014, Bryant had Romo at the helm, but Bryant also had DeMarco Murray running the ball 392 times, catching 57 passes and scoring 13 touchdowns. It's not like that offense with Romo/Murray/Bryant was all that different from the Prescott/Elliott/Bryant offense. In 2016, the Cowboys ran the ball 62 times inside the red zone, while they threw the ball 60 times in the red zone. In 2014, we saw very similar numbers with 61 rushing attempts and 58 passing attempts in the red zone. So, Prescott threw the ball 60 times in the red zone, two more times than the Cowboys did in 2014 when Bryant led the league with 16 touchdowns on just 136 total targets. A productive run game only helped Bryant increase his efficiency that season.
This year, the Cowboys again will run the ball early and often with Elliott, but who will catch the ball? With Bryant out last season, Jason Witten saw an increase in work, especially around the goal line, but he was only able to catch two touchdowns on 18 red-zone targets. Bryant will step back up in that capacity to relieve old-man Witten of that target burden this year.
We also saw a bump in Bryant's yards per reception last season, as it hit an all-time high at 15.9 yards. He saw 23.6 percent of his targets go over 20 yards last season, which ranked him 17th, ahead of players like T.Y. Hilton, Mike Evans and Sammy Watkins; all players you think of as deep threats. If Bryant can keep his red-zone targets stable while expanding his game further as a deep - er - threat, we could see an even fuller fantasy season than his big years from 2012 to 2014.
Yes, Bryant's injury issues are concerning, but he is still just 28 years old and will be the main target for a team that will consistently be in the red zone with a strong offensive line and run game. No, he's not going to see 200 targets, but the Cowboys' offense is built on efficiency, and Bryant is the only true benefactor from that efficiency in the passing game. Add in what should be a more-prepared Prescott after an offseason as the no-doubt starter, and I feel like Bryant is still a good fantasy wide receiver to target, even if he's the 10th one off the board.
For more advice and recommendations, check out WalterFootball.com's
Fantasy Football Rankings
.
More 2017 Fantasy Football Articles:
Fantasy Football Rankings
2017 Fantasy Football Rankings:
2017 Fantasy Football Rankings: Quarterbacks
- 9/6 (Walt)
Chet Gresham's Fantasy Football Quarterback Rankings
- 8/28 (Chet)
2017 Fantasy Football Rankings: Running Backs
- 9/6 (Walt)
Chet Gresham's Fantasy Football Running Back Rankings
- 8/28 (Chet)
2017 Fantasy Football Rankings: Wide Receivers
- 9/6 (Walt)
Chet Gresham's Fantasy Football Wide Receiver Rankings
- 8/28 (Chet)
2017 Fantasy Football Rankings: Tight Ends
- 9/6 (Walt)
Chet Gresham's Fantasy Football Tight End Rankings
- 8/28 (Chet)
2017 Fantasy Football Rankings: Kickers
- 8/18 (Walt)
2017 Fantasy Football Rankings: Defenses
- 8/18 (Walt)
Fantasy Football Rookie Rankings
- 5/12 (Walt)
Fantasy Football Rookie Rankings: Dynasty
- 5/12 (Walt)
Fantasy Football Rookie Rankings: Dynasty
- 5/12 (Chet)
2017 Fantasy Football Mock Drafts:
2017 Fantasy Football Mock Draft: PPR
- 9/1 (Walt)
2017 Fantasy Football Mock Draft: Standard
- 8/31 (Walt)
2017 Fantasy Football Mock Draft: 2-QB, PPR
- 8/25 (Chet)
2017 Fantasy Football Mock Draft: PPR
- 8/24 (Walt)
2017 Fantasy Football Mock Draft: PPR
- 8/17 (Walt)
2017 Fantasy Football Mock Draft: Standard
- 8/10 (Walt)
2017 Fantasy Football Mock Draft: PPR
- 8/3 (Walt)
2017 Fantasy Football Mock Draft: Standard
- 7/27 (Walt)
2017 Fantasy Football Mock Draft: PPR
- 7/26 (Chet)
2017 Fantasy Football Mock Draft: PPR
- 7/20 (Walt)
2017 Fantasy Football Mock Draft: PPR
- 7/14 (Chet)
2017 Fantasy Football Mock Draft: Standard
- 7/13 (Walt)
2017 Fantasy Football Cheat Sheets:
2017 Fantasy Football Cheat Sheet: Top 250
- 9/6 (Walt)
2017 Fantasy Football Cheat Sheet: Top 250 PPR
- 9/6 (Walt)
2017 Fantasy Football Cheat Sheet: Top 250 2-QB
- 9/6 (Walt)
2017 Fantasy Football Cheat Sheet: Top 250 Touchdown League
- 9/6 (Walt)
2017 Fantasy Football Cheat Sheet: Custom
- 9/6 (Walt)
2017 Fantasy Football: Dynasty Rankings
- 9/6 (Walt)
2017 Fantasy Football PPR Rankings
- 8/16 (Chet)
2017 Fantasy Football Spreadsheets
- 9/6 (Walt)
2017 Fantasy Football Articles:
2017 Fantasy Football Stock Report: OTAs, Training Camp
- 9/6 (Walt)
2017 Fantasy Football Sleepers
- 9/2 (Walt)
2017 Fantasy Football Busts
- 9/2 (Walt)
2017 NFL Preseason Game Recaps
- 9/1 (Walt)
2017 Fantasy Football Stock Report: Preseason
- 9/1 (Walt)
2017 Fantasy Football: Running Backs with the Most Carries
- 1/31 (Walt)
NFL Picks
- Oct. 19
2019 NFL Mock Draft
- Oct. 18
2020 NFL Mock Draft
- Oct. 13
Fantasy Football Rankings
- Sept. 5
2019 NBA Mock Draft
- Aug. 13
NFL Power Rankings
- June 3