Miami Dolphins (Last Year: 7-9)
2013 NFL Season Preview:
Veteran Additions:
WR Mike Wallace, WR Brandon Gibson, TE Dustin Keller, OT Tyson Clabo, G Lance Louis, DT Vaughn Martin, OLB Philip Wheeler, ILB Dannell Ellerbe.
Early Draft Picks:
DE/OLB Dion Jordan, CB Jamar Taylor, G/OT Dallas Thomas, CB Will Davis, OLB Jelani Jenkins, TE Dion Sims, RB Mike Gillislee, K Caleb Sturgis.
Dolphins Rookie Forecast
Offseason Losses:
RB Reggie Bush, WR Davone Bess, WR Marlon Moore, TE Anthony Fasano, OT Jake Long, DT Tony McDaniel, OLB Kevin Burnett, ILB Karlos Dansby, CB Sean Smith, S Jonathan Amaya, K Nate Kaeding.
2013 Miami Dolphins Offense:
The Dolphins apparently didn't care what many detractors had to say about Ryan Tannehill - how he had a high bust rate; that he would be a major reach at No. 8; how he wouldn't be ready to play until 2013 - the front office pulled the trigger and is now looking like it may have the last laugh. Tannehill's overall rookie numbers weren't great - 3,294 yards, 14 touchdowns (12 passing, 2 rushing), 13 interceptions - but he finished the season on a hot streak, compiling seven scores to just two picks in his final five games. Tannehill has reportedly spent a lot of time improving his footwork in the spring, which should theoretically cut down on some of his errant throws.
Miami also made sure that Tannehill had an improved supporting cast; last year's duo of Brian Hartline and Davone Bess was deemed inadequate. Hartline is still around, but he's now the No. 2 wideout across from free-agent signing Mike Wallace. There are plenty of bad things about Wallace - his high percentage of dropped passes and his loser attitude - but there's no denying his ability to stretch the field and make the opposition respect the deep ball. Even if the overrated Wallace will see plenty of balls sail through his hands once again, he'll still open things up for Hartline and newly acquired Brandon Gibson.
Tannehill also has a new intermediate target to work with. The Dolphins signed Dustin Keller away from the Jets in the middle of March. Keller is coming off an injury-plagued campaign that saw him play just eight games, but he's just two seasons removed from 65 catches, 815 yards and five touchdowns. It's safe to say that 2012 was a freak incident because Keller had never missed a start in his professional career prior to that season. No longer marooned in New York with the anemic Mark Sanchez, Keller could enjoy his best year yet.
The Dolphins were praised by many throughout the offseason, but one major criticism was that they allowed left tackle Jake Long to walk. Injuries sapped Long of his talent, but he was still a much better blind-side option than 2012 second-rounder Jonathan Martin, who struggled as a rookie. With Long off the roster, Martin will have to take over his spot, so the front office has to hope that the former Stanford blocker will make big strides as a sophomore. On the bright side, Tyson Clabo, a rock-solid right tackle for the Falcons the past few years, will take over Martin's old post.
Things are much more certain for Miami in the interior of the offensive line. Former first-round pick Mike Pouncey has emerged as one of the top centers in the league. He'll likely be flanked by Richie Incognito and third-round rookie Dallas Thomas. The former was solid in 2012 and finally cut down on his usually high penalty total. Thomas, who is athletic enough to play some right tackle if needed, should be able to beat out John Jerry for a starting gig. Jerry is a poor fit for Miami's blocking scheme and consequently struggled this past season.
Save for Martin, the entire front line should be able to blast open decently sized holes for the running backs. Reggie Bush is gone, but Miami's coaching staff is apparently comfortable enough with second-year Lamar Miller to give him the starting job without much competition. Miller impressively averaged 4.9 yards per attempt in 2012 on 51 carries. His main backup will likely be Florida rookie Mike Gillislee, as Daniel Thomas has fallen out of favor with everyone in the organization.
2013 Miami Dolphins Defense:
The Dolphins pulled off the first shocking move in the 2013 NFL Draft. There was some speculation that they'd move up from No. 12 to No. 3, but if they did so, they'd take the top offensive tackle available. They indeed traded with the Raiders, but instead of selecting Oklahoma's Lane Johnson, they went with Oregon pass-rusher Dion Jordan.
Jordan was considered by many to be the top edge rusher in this rookie class, but the acquisition is a bit confusing because he fits better in a 3-4. The Dolphins, in fact, have so many front-seven players who would be better off in that alignment. Cameron Wake, for example, has experience in that system, and would be just as productive in it as he was in the 4-3 last year when he registered 15 sacks. If Jordan can learn how to play in Miami's current scheme, the two should wreak havoc on opposing quarterbacks.
A 3-4 in Miami would have the defensive line looking like this: Jared Odrick-Paul Soliai-Randy Starks. All three players would be better in that alignment, but as it stands now, Odrick has to be relegated to being just a depth player because he's a poor fit for the 4-3. Starks and Soliai, meanwhile, will serve as a pretty potent tandem at defensive tackle. Randy Starks is a sound pass-rusher; he accumulated 4.5 sacks in 2012, which is a decent number for a player at his position. Soliai handles run-stuffing duties pretty well.
Finishing out a hypothetical 3-4 formation, the Dolphins would have Dannell Ellerbe and Philip Wheeler as the two inside linebackers. Both players are new to the team; they were acquired on March 12, while a pair of other linebackers (Karlos Dansby, Kevin Burnett) were dumped in exchange. There's no doubt that Ellerbe and Wheeler offer upgrades, but football is not a fantasy sport like baseball where general managers can simply plug in superior players and expect better results. Football is about team chemistry, and the Dolphins have none right now in the linebacking corps because Ellerbe, Wheeler and two-down incumbent Koa Misi have not worked together at all.
Speaking of having a brand new group together, Miami's secondary has undergone a make-over. Last year's No. 1 cornerback, Sean Smith, is now in Kansas City. He was replaced by former Falcon Brent Grimes, who is coming off a torn Achilles. Grimes is a stud cornerback when healthy, but his durability is the main question. Returning to action from a torn Achilles is no simple feat - especially for a 30-year-old. He may not be 100 percent, but he'll start across from either second-round rookie Jamar Taylor or Richard Marshall, who is returning from his own malady. Marshall was limited to just four games in 2012 because of a back injury that required surgery.
The safety position has remained intact, at least. Chris Clemons was a free agent, but was retained for a 1-year, $2.75 million deal. He's a solid defensive back, but the star in the group is Reshad Jones, who is one of the top players at his position. He has no weaknesses in his game and should get a big contract next spring when he'll be hitting free agency.
2013 Miami Dolphins Schedule and Intangibles:
The Dolphins, unsurprisingly, don't have much of a homefield advantage. Since 2007, they're a pathetic 20-29 as hosts. As a barometer, they're pretty much the same as visitors (19-27) in that span.
Dan Carpenter was deemed too unreliable, so the front office spent a fifth-round pick on kicker Caleb Sturgis.
Punter Brandon Fields had another terrific year, ranking sixth in net average and 11th in terms of attempts placed inside the 20.
Marcus Thigpen gave Miami a weapon on special teams, as he had two returns - one punt, one kickoff - go for touchdowns. Unfortunately, the team surrendered two scores themselves.
The Dolphins will be tested early, as four of their first five opponents are the Colts, Falcons, Saints and Ravens. Things get considerably easier after that, though matchups against New England loom on Weeks 8 and 15.
2013 Miami Dolphins Rookies:
Go here for the
Dolphins Rookie Forecast
, a page with predictions like which rookie will bust and which rookie will become a solid starter.
2013 Miami Dolphins Positional Rankings (1-5 stars):
| | | | | | |
| --- | --- | --- | --- | --- | --- |
| Quarterbacks | | Offensive Line | | Secondary | |
| Running Backs | | Defensive Line | | Special Teams | |
| Receivers | | Linebackers | | Coaching | |
2013 Miami Dolphins Analysis:
Big free-agent spending sprees can be treacherous. On one hand, Miami's roster has definitely improved with the additions that Jeff Ireland made. On the other hand, the new players will have to gel together, all while expectations are sky high. Big expectations from an untested team usually means big failure, as the 2011 Philadelphia Eagles learned. There's a chance the Dolphins could make the playoffs this season, but it's more likely that they'll choke under this new pressure.
Projection:
8-8 (2nd in AFC East)
2013 Fantasy Football Rankings
More
2013 NFL Season Previews
*** 2013 NFL DRAFT GRADES, OFFSEASON NEEDS BELOW COMMENT BOARD ***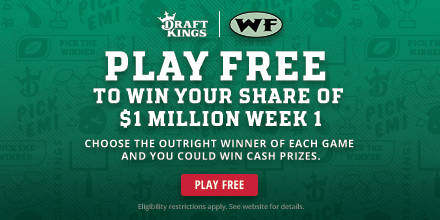 2013 NFL Draft Grade: B-
Please note that the overall grade is not an average of all the individual grades. Other things are taken into account like team needs and goals.
Goals Entering the 2013 NFL Draft:
Miami is out of range for an offensive tackle. Barring a trade, the Dolphins need to add the top player on their board and then attack the offensive line and cornerback positions in Rounds 2-4.
2013 NFL Draft Accomplishments:
No one was surprised when the Dolphins moved up to No. 3, given that they had so many picks at their disposal. What shocked everyone was whom they drafted. Dion Jordan came out of left field, considering that he's not an ideal fit for most 4-3 defenses, including Miami's. It's unclear if the Dolphins plan on moving to a 3-4, but it makes sense because they have all the personnel for it. Having Jordan and Cameron Wake rush from the outside with Randy Starks causing havoc on the interior will give opposing offensive coordinators many sleepless nights.
Miami complemented its upgraded pass rush rather well with a couple of solid secondary acquisitions. Jamar Taylor was a steal at No. 54, considering that he could have easily gone at the end of the first round. Will Davis didn't provide as much value at the end of the third, but he should be a solid depth player.
I liked some of the Dolphins' other picks, but the issue with their draft class is that they didn't come away with an option at left tackle. Dallas Thomas is a guard, or at best, a right tackle. What is Miami going to do across from Jonathan Martin? Why couldn't a trade for Branden Albert come through?
2013 NFL Draft Individual Grades:
3. Dion Jordan, DE/OLB, Oregon: B- Grade
Dion Jordan!? Wow. Everyone assumed the Dolphins would be moving up for Lane Johnson, but they shocked the world with the Oregon pass-rusher. I love Jordan as a prospect, but I don't know how he fits into Miami's defense. Do the Dolphins plan on moving to a 3-4? If so, I love this pick and will improve this grade, assuming they didn't give up too much. If not, and if Miami surrendered a ton of resources to jump up to No. 3, it'll be close to a D.
Update: The Dolphins gave up the 42nd pick. I thought they'd have to surrender more to move up to No. 3, so this isn't so bad. I'm still confused about the scheme fit though. I may come back to this grade.
Follow
@walterfootball
for updates.
54. Jamar Taylor, CB, Boise State: A Grade
I'm not sure why the Dolphins didn't trade this pick or what in the world they plan on doing at left tackle, but Jamar Taylor is a great pick from both a value and needs standpoint. Miami had a hole at cornerback and filled it nicely with Taylor, who was considered a first-round prospect by some.
77. Dallas Thomas, G/OT, Tennessee: B Grade
If the Dolphins think they have their solution at left tackle with Dallas Thomas, they're sorely mistaken. Thomas is more of a guard than a tackle. With that in mind though, Miami did need to upgrade John Jerry at guard, and Thomas fits both the draft range and the blocking scheme.
93. Will Davis, CB, Utah State: B- Grade
Will Davis probably could have been taken a bit later than this, but it's not a major reach or anything. Davis is the second cornerback the Dolphins have chosen in the 2013 NFL Draft, but they needed two considering the uncertainty with Brent Grimes and his torn Achilles.
104. Jelani Jenkins, OLB, Florida: B+ Grade
Another linebacker? Well, the Dolphins needed one for depth, as they cut just as many players at the position as they signed. Jelani Jenkins is a talented linebacker who could have gone a bit earlier than this.
106. Dion Sims, TE, Michigan State: B Grade
The Dolphins signed Dustin Keller this offseason, but they needed a long-term solution at the position because the Keller deal was for only one year. Miami also had to find more of a blocking tight end because Anthony Fasano is gone. This is a solid choice.
164. Mike Gillislee, RB, Florida: A Grade
Lamar Miller is currently projected to be the starting running back, so the Dolphins had to find someone to at least challenge him because he's so unproven. Either Miller or Mike Gillislee should be able to emerge as the guy. I like Gillislee a lot; he's a tough runner who should have gone earlier than this.
166. Caleb Sturgis, K, Florida: C+ Grade
I'm not crazy about drafting kickers this high either, but that's more understandable than selecting punters because they actually score points. Dan Carpenter is unreliable, so Caleb Sturgis should be an upgrade.
250. Don Jones, S, Arkansas: B+ Grade
Don Jones received so much attention in pre-draft visits that I thought he'd go earlier than No. 250. The Dolphins will take him for needed safety depth.
Season Summary:
The Dolphins have some hope for the first time in quite a while. Ryan Tannehill flashed and played well at times in 2012. He was inconsistent, but that's to be expected from a rookie. Miami will have a chance to reach the playoffs next year as long as Tannehill progresses. Of course, the front office has to do its part and find some weapons for him.
Offseason Moves:
Raiders sign TE Jeron Mastrud
Cardinals sign ILB Karlos Dansby
Dolphins sign OT Tyson Clabo
Browns acquire WR Davone Bess from Dolphins for mid-round swaps
Buccaneers sign K Nate Kaeding
Dolphins sign CB Brent Grimes
Seahawks sign DT Tony McDaniel
Dolphins sign DT Vaughn Martin
Dolphins sign G Lance Louis
Cardinals sign S Jonathan Amaya
49ers sign WR Marlon Moore
Dolphins re-sign G Nate Garner
Rams sign OT Jake Long
Raiders sign OLB Kevin Burnett
Dolphins sign TE Dustin Keller
Dolphins sign WR Brandon Gibson
Chiefs sign CB Sean Smith
Lions sign RB Reggie Bush
Dolphins cut OLB Kevin Burnett
Dolphins sign OLB Philip Wheeler
Dolphins cut ILB Karlos Dansby
Dolphins sign WR Mike Wallace
Dolphins sign ILB Dannell Ellerbe
Dolphins re-sign S Chris Clemons
Dolphins sign TE Anthony Fasano
Dolphins tender OLB Austin Spitler
Dolphins re-sign QB Matt Moore
Dolphins re-sign WR Brian Hartline
Dolphins franchise DT Randy Starks
Team Needs:
Wide Receiver: Make it two wideouts if Brian Hartline leaves via free agency. Ryan Tannehill desperately needs a legitimate No. 1 receiver to throw to. Expect Miami to use one of its picks in the first two rounds on this position. Signing Greg Jennings is also an option. Signed Mike Wallace and Brandon Gibson; re-signed Brian Hartline


Two Cornerbacks: The Dolphins have a mess at cornerback. Sean Smith is a free agent. Richard Marshall, who isn't very good, is coming off back surgery. Nolan Carroll struggled as well. The front office dealt Vontae Davis for a second-round pick, so that selection could be used on a replacement. Signed Brent Grimes; drafted Jamar Taylor and Will Davis


Defensive Tackle: Randy Starks is a free agent. If he leaves, Miami will have to find someone else to rush the passer in the interior. Fortunately for the front office, this upcoming draft class is deep at the position. Franchised Randy Starks; signed Vaughn Martin


Right Tackle: Jake Long is a free agent. Jonathan Martin struggled as a rookie early on, but he played better on the blind side. A new right tackle will be needed. Signed Tyson Clabo


Tight End: The only reason rookie Michael Egnew wasn't cut last year was because the front office spent a third-round pick on him. He'll likely be gone this August at the very latest. Tannehill needs a solid intermediate pass-catcher. Signed Dustin Keller; drafted Dion Sims


Defensive End: Cameron Wake was the only consistent pass-rushing threat on Miami's defense. Jared Odrick, starting across from him, was good in run support but barely got to the quarterback. Drafted Dion Jordan


Free Safety: Chris Clemons' contract expires in March. He'll need to be retained because he did a good job in 2012. Re-signed Chris Clemons


Running Back: Reggie Bush is a free agent, so are the Dolphins prepared to go into 2013 with just Lamar Miller and Daniel Thomas? Drafted Mike Gillislee


Linebacker: Miami is very thin in this area. A mid-round pick would help. Drafted Jelani Jenkins; signed Philip Wheeler and Dannell Ellerbe


Interior Offensive Line: Depth is needed here. Drafted Dallas Thomas; signed Lance Louis


2013 NFL Free Agent Signings:
Philip Wheeler, OLB, Raiders. Age: 28.
Signed with Dolphins (5 years, $26 million)

Philip Wheeler was one of the most improved players in the NFL this past season. He thrived in every aspect, including blitzing, and he's earned a huge pay day this spring. And to think, the Raiders obtained him for a mere 1-year, $700,000 contract during the previous offseason.


Mike Wallace, WR, Steelers. Age: 27.
Signed with Dolphins (5 years)

Mike Wallace is overrated. He has blazing speed, but he's a horribly inefficient receiver. He dropped tons of passes and ranked near the bottom of the NFL in terms of catch percentage among starting wideouts.


Dannell Ellerbe, ILB, Ravens. Age: 27.
Signed with Dolphins

Dannell Ellerbe was the top inside linebacker on the roster this past season - even when Ray Lewis was healthy. He had a strong second half, emerging after Lewis went down.


Tyson Clabo, OT, Falcons. Age: 31.
Signed with Dolphins

Tyson Clabo was Atlanta's top lineman last year, so even though he was due $4.5 million over the next three seasons, his release was a surprise. I do not have him rated highly, however, because he'll be 32 in October. He could begin to regress quite soon.


Dustin Keller, TE, Jets. Age: 28.
Signed with Dolphins

Dustin Keller caught a career-high 65 balls for 815 yards and five touchdowns in 2011, but barely played this year because of various injuries.


Brent Grimes, CB, Falcons. Age: 30.
Signed with Dolphins (1 year)

Brent Grimes would be ranked much higher if he weren't coming off a torn Achilles' tendon. He'll be 30 in July, so it'll be tough for him to bounce back.


Brandon Gibson, WR, Rams. Age: 26. -- Signed with Dolphins
Lance Louis, G, Bears. Age: 28. -- Signed with Dolphins
Vaughn Martin, DT, Chargers. Age: 27. -- Signed with Dolphins



Miami Dolphins Free Agents:

Salary Cap: TBA.
Jake Long, OT, Dolphins. Age: 28.
Signed with Rams

Jake Long has regressed just a bit over the past couple of years because of nagging injuries, but he's still considered one of the better left tackles in football.


Randy Starks, DT, Dolphins. Age: 29.
Re-signed with Dolphins (1 year, $8.5 million)

Randy Starks is a talented interior pass-rusher. He struggled a bit down the stretch, but that could have been the result of personal issues he dealt with late in the year.


Reggie Bush, RB, Dolphins. Age: 28.
Signed with Lions

Reggie Bush has managed to stay mostly healthy the past two years, which is obviously a good sign. He wasn't utilized enough this past season until the Dolphins finally realized that they should use him as a receiver on occasion. The result was Bush gaining 100-plus yards from scrimmage in three of his final four games.


Kevin Burnett, OLB, Dolphins. Age: 30.
Signed with Raiders

Kevin Burnett, like Karlos Dansby, was part of Miami's minor-upgrade purge. Burnett is a very talented linebacker with no glaring weaknesses in his game. The only downside is that he'll be 31 in December.


Sean Smith, CB, Dolphins. Age: 26.
Signed with Chiefs (3 years)

Sean Smith started off the year on a strong note, but wasn't very good in the final couple of months. Still, he's a solid starting corner who deserves a nice contract.


Karlos Dansby, ILB, Dolphins. Age: 31.
Signed with Cardinals (1 year)

The Dolphins went younger when they made a very minor upgrade by replacing Karlos Dansby with Dannell Ellerbe. Dansby is a very strong run defender who can still play all three downs. Unfortunately, he'll turn 32 in November.


Chris Clemons, S, Dolphins. Age: 27.
Re-signed with Dolphins (1 year)

Chris Clemons proved to be a quality starting safety for the Dolphins this past year. He was penalized only twice, though he had trouble tackling on occasion.


Anthony Fasano, TE, Dolphins. Age: 29.
Signed with Chiefs

Anthony Fasano is only a mediocre pass-catcher, but he's great as a blocker.


Brian Hartline, WR, Dolphins. Age: 26.
Re-signed with Dolphins (5 years, $30.7 million)

Brian Hartline made a name for himself by catching 12 balls for 253 yards and a touchdown at Arizona in Week 4, but remarkably didn't find the end zone after that. Hartline is perfectly fine as a No. 2 wideout, but he's too inconsistent to be a top option.


Nate Kaeding, K, Dolphins. Age: 31.
Signed with Buccaneers

Nate Kaeding was one of the most accurate regular-season kickers prior to suffering a plethora of injuries the past two seasons. He went 8-of-10 in 2012, but didn't try a kick beyond 50.


Matt Moore, QB, Dolphins. Age: 29.
Re-signed with Dolphins (2 years, $8 million)

Matt Moore has thrown 17 touchdowns to just nine interceptions in the past two seasons. His completion percentage has never been great, but he's shown that he can get the job done if he has the talent around him.


Tony McDaniel, DT, Dolphins. Age: 28. -- Signed with Seahawks
Nate Garner, G, Dolphins. Age: 28. -- Re-signed with Dolphins
Marlon Moore (RFA), WR, Dolphins. Age: 25. -- Signed with 49ers
Bryce McCann (RFA), CB, Dolphins. Age: 25.
Jeron Mastrud (RFA), TE, Dolphins. Age: 25. -- Signed with Raiders
R.J. Stanford (RFA), CB, Dolphins. Age: 25. -- Tendered by Dolphins
Tyrone Culver, S, Dolphins. Age: 30.
Austin Spitler (RFA), OLB, Dolphins. Age: 26. -- Tendered by Dolphins
Patrick Brown (RFA), OT, Dolphins. Age: 26.
Jonathon Amaya (RFA), S, Dolphins. Age: 24.


2013 NFL Free Agent Positions:
QB | RB | FB | WR | TE | OT | G | C | DE | DT | OLB | ILB | CB | S | K/P | FA Grades

NFL Picks - Oct. 15


2020 NFL Mock Draft - Oct. 13


2019 NFL Mock Draft - Oct. 11


Fantasy Football Rankings - Sept. 5


2019 NBA Mock Draft - Aug. 13


NFL Power Rankings - June 3