By Chet Gresham -
@ChetGresham
Follow
@walterfootball
for updates.
Below are some backs who had good a good second half of the 2017 season. These players should be considered by their teams to be the starter moving forward, but as usual, circumstances may dictate their spots aren't as secure as they would hope, but at the very least they proved they had the stuff to start.

Dion Lewis, RB, Patriots
The Patriots will always be a thorn in fantasy players' sides because they have a great offense, but don't have usage monsters at each fantasy position, like the Steelers for example. That makes picking New England fantasy players difficult, but injuries and a player getting hot can narrow things down, which is what Lewis did last season. From Week 6 on, Lewis saw 10 or more rushing attempts with one Week 13 exception, but in his last six games, he averaged 19.3 touches per game and 106.3 yards per game while notching five total touchdowns, three on the ground and two through the air. Those numbers ranked him as the fourth-best fantasy back during that stretch, behind Todd Gurley, Le'Veon Bell and Alvin Kamara.
Injuries have been trouble for Lewis, but it was good to see him take on a bigger role at the end of the season and in the playoffs and hold up physically. The Patriots would like to keep him from going to another team in free agency this offseason, but they also have a strict policy of not paying running backs, so we could see Lewis head off to a new team. But no matter what happens, Lewis has improved his fantasy stock and given teams a reason to give him a chance to lead their backfield instead of being a complementary piece.

Kenyan Drake, RB, Dolphins
Drake only touched the ball 42 times during his rookie season and then had just six touches through the first six games before Jay Ajayi was traded to the Eagles. Drake then was put into a committee with Damien Williams and averaged 10 touches for the next five games. Drake had some nice runs with those limited touches, but he really broke out after Williams went down with a shoulder injury. In the last five games of the season, Drake averaged 21.6 touches for 118.8 yards per game and two touchdowns. During that stretch, he was the eighth-best fantasy back in the NFL. His prospects for 2018 remain good if he can keep the lead back job. That will depend on what the Dolphins do in the 2018 NFL Draft and in free agency. There have been some rumblings of C.J. Anderson heading to play under his old coach in Miami, which would no-doubt hurt Drake's numbers, but his strong finish to the season should give him an edge to be lead back against most newcomers.

Alex Collins, RB, Ravens
Despite splitting work and having some down games against tough run defenses and losing some goal-line looks, Collins finished the 2017 season strongly, averaging 19.2 touches for 88.3 yards per game and totaling six rushing touchdowns during that stretch. That put him as the 12th-best fantasy back for the last nine weeks of the season, ahead of players like Kareem Hunt, Carlos Hyde, Christian McCaffery and so forth. Kenneth Dixon will be back from injury, and Buck Allen will continue to be shoved into service. The Ravens also could look to upgrade the position in free agency or the 2018 NFL Draft, so there's no way that Collins has the job outright going into next year, but he has proven himself in this offense and has the ability to win the job and have a good fantasy season in 2018.

Jamaal Williams, RB, Packers
Williams got a little luck last season in that he got an opportunity to prove himself after some poor games, due to injuries to Ty Montgomery and Aaron Jones. In the last eight games of the season, Williams averaged 20.4 touches for 93.3 yards per game and put up five total touchdowns. He averaged just 3.7 yards per carry, but did some nice work in the passing game to help pad his stats. The concern for Williams isn't Ty Montgomery as much as it is Aaron Jones, who put up better per-touch numbers than Williams. The good news for Williams is that his durability won out over Jones it seems and that Williams kept the lead-back job even when Jones was healthy. This situation is a perilous one for fantasy players. Jones appears to have more upside as a fantasy producer, but Williams was trusted more. I believe they'll continue to fight it out for lead-back duties, while Montgomery is either switched back to wide receiver or becomes a third-down specialist.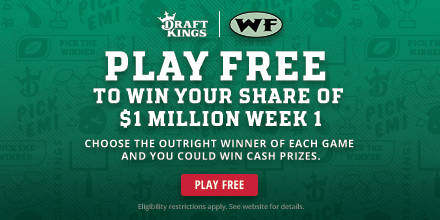 Marshawn Lynch, RB, Raiders
Lynch saw his touches limited in an attempt to keep him fresh, which appears to have worked, as he was very effective when the Raiders ramped up his touches in the second half of the season. Through his last eight games, he averaged 18.9 touches for 92.3 yards and racked up five total touchdowns. In his first seven games, he averaged just 11 touches for 43.4 yards and scored just two total touchdowns. I expect Jon Gruden will use Lynch more early in the season than Del Rio did, but of course at Lynch's age, who knows if he can hold up under his aggressive style of running, but there is no doubt he was still an effective runner, especially in those last eight games when he averaged 4.6 yards per carry.
For more recommendations, check out WalterFootball.com's
Fantasy Football Rankings
.
More 2015 Fantasy Football Articles:
Fantasy Football Rankings
2015 Fantasy Football Rankings:
2015 Fantasy Football Rankings: Quarterbacks
- 9/10 (Walt)
Chet Gresham's Fantasy Football Quarterback Rankings
- 9/4 (Chet)
2015 Fantasy Football Rankings: Running Backs
- 9/10 (Walt)
Chet Gresham's Fantasy Football Running Back Rankings
- 9/4 (Chet)
2015 Fantasy Football Rankings: Wide Receivers
- 9/10 (Walt)
Chet Gresham's Fantasy Football Wide Receiver Rankings
- 9/4 (Chet)
2015 Fantasy Football Rankings: Tight Ends
- 9/10 (Walt)
Chet Gresham's Fantasy Football Tight End Rankings
- 9/4 (Chet)
Chet Gresham's Fantasy Football Flex Rankings
- 9/4 (Chet)
2015 Fantasy Football PPR Rankings
- 9/4 (Chet)
2015 Fantasy Football Rankings: Defenses
- 8/27 (Walt)
2015 Fantasy Football Rankings: Kickers
- 8/27 (Walt)
Fantasy Football Rookie Rankings
- 5/14 (Walt)
Fantasy Football Rookie Rankings: Dynasty
- 5/14 (Walt)
2015 Fantasy Football Mock Drafts:
2015 Fantasy Football Mock Draft Simulator
- 9/10 (Walt)
2015 Fantasy Football Mock Draft
- 9/3 (Walt)
2015 Fantasy Football Mock Draft
- 8/27 (Walt)
2015 Fantasy Football Mock Draft
- 8/20 (Walt)
2015 Fantasy Football Mock Draft
- 8/13 (Walt)
2015 Fantasy Football Experts Draft
- 8/11 (Chet)
2015 Fantasy Football Mock Draft
- 8/7 (Walt)
2015 Fantasy Football Mock Draft
- 8/6 (Chet)
2015 Fantasy Football Mock Draft
- 7/31 (Walt)
2015 Fantasy Football Mock Draft
- 7/23 (Walt)
2015 Fantasy Football Mock Draft (2-QB)
- 7/15 (Chet)
2015 Fantasy Football Mock Draft (PPR)
- 7/6 (Chet)
2015 Fantasy Football Cheat Sheets:
2015 Fantasy Football Cheat Sheet: Top 250
- 9/10 (Walt)
2015 Fantasy Football Cheat Sheet: Top 250 PPR
- 9/10 (Walt)
2015 Fantasy Football Cheat Sheet: Top 250 2-QB
- 9/10 (Walt)
2015 Fantasy Football Cheat Sheet: Top 250 Touchdown League
- 9/10 (Walt)
2015 Fantasy Football Cheat Sheet: Custom
- 9/10 (Walt)
2015 Fantasy Football: Dynasty Rankings
- 9/10 (Walt)
Chet Gresham's Fantasy Football Top 200 Rankings
- 9/4 (Chet)
Chet Gresham's 2015 Fantasy Football Positional Cheat Sheet
- 9/4 (Chet)
Chet Gresham's 2015 Fantasy Football Overall Cheat Sheet
- 9/4 (Chet)
2015 Fantasy Football Articles:
2015 Fantasy Football Stock Report: Training Camp
- 9/10 (Walt)
Fantasy Football Tight End Matchup Chart: Week 1
- 9/9 (Chet)
Fantasy Football Wide Receiver Matchup Chart: Week 1
- 9/8 (Chet)
2015 Fantasy Football Sleepers
- 9/8 (Walt)
Fantasy Football Running Back Matchup Chart: Week 1
- 9/7 (Chet)
Fantasy Football Quarterback Matchup Chart: Week 1
- 9/6 (Chet)
2015 NFL Preseason Recap, Fantasy Football Notes
- 9/4 (Walt)
2015 Fantasy Football Preseason Stock
- 9/4 (Walt)
2015 Fantasy Football Quarterback Targets
- 9/4 (Walt)
2015 Fantasy Football Busts
- 9/4 (Walt)
2015 Fantasy Football Goal-Line Running Backs
- 9/3 (Chet)
2015 Fantasy Football News
- 9/1 (Chet)
2015 Fantasy Football: Better Than ADP
- 8/31 (Chet)
Daily Fantasy Football: Running Backs
- 8/27 (Chet)
2015 Fantasy Football: Late-Round Running Back Fliers
- 8/24 (Chet)
2015 Fantasy Football Fallout: Jordy Nelson Injury
- 8/24 (Chet)
2015 Fantasy Football Players to Target
- 8/22 (Chet)
2015 Fantasy Football Spreadsheets
- 8/22 (Walt)
2015 Fantasy Football Round-by-Round Strategy Guide
- 8/20 (Walt)
2015 Fantasy Football: The Perfect Draft
- 8/20 (Chet)
2015 Fantasy Football Players to Avoid: LeSean McCoy
- 8/18 (Chet)
2015 Fantasy Football Values: Wide Receivers
- 8/14 (Chet)
Daily Fantasy Football: Wide Receivers
- 7/29 (Chet)
2015 Fantasy Football Value Profile: Brian Quick
- 7/22 (Walt)
2015 Fantasy Football Value Profile: Eli Manning
- 7/17 (Walt)
Daily Fantasy Football: A Primer
- 7/10 (Chet)
2015 Fantasy Football Value Profile: Jarvis Landry
- 7/7 (Walt)
Fantasy Football Offseason Stock Report: Up
- 5/15 (Walt)
Fantasy Football Offseason Stock Report: Down
- 5/15 (Walt)
2015 Fantasy Football: First-Round Bust History
- 2/17 (Walt)
2015 Fantasy Football: Overdrafted Players
- 2/15 (Walt)
2015 Fantasy Football: Running Backs with Most Carries
- 2/15 (Walt)
NFL Picks
- Nov. 13
2019 NFL Mock Draft
- Nov. 8
2020 NFL Mock Draft
- Nov. 3
Fantasy Football Rankings
- Sept. 5
2019 NBA Mock Draft
- Aug. 13
NFL Power Rankings
- June 3