By Chet Gresham -
@ChetGresham
Follow
@walterfootball
for updates.
"Buy low, sell high" articles are always a little difficult to then take into your particular league and turn into a great deal for your team, but if you are committed, you can work your way into a stronger team week in and week out. But you do have to take risks to keep that edge, and buying low and selling high, at least by your estimation of talent and opportunity, is truly a skill and practice that we need to work on. I really need to work on it, because I am often too conservative in dealings and just won't budge. I try to remember that these are calculated risks and part of the game instead of balling up in the fetal position as I look at my roster in admiration.
Buy

Derrick Henry, RB, Titans
DeMarco Murray isn't going away directly, but if he were, you wouldn't be able to buy Henry anyway. As it is, this is likely the best time to buy him, as Murray is coming off a big game. This is a gamble of course, but I don't see Murray holding up and holding off Henry for the rest of the season.

Martellus Bennett, TE, Packers
The Packers need Bennett in the red zone, and so far, it's been a clunky failure, but things change fast in this league. As long as the Packers want to have a weapon at tight end, they are going to keep working on getting Bennett going.

Terrelle Pryor, WR, Redskins
I may be losing it here, but I've seen Pryor do too many good things as a receiver to give up on him in this pass-first offense. He and Kirk Cousins have yet to get going, but he is on a new team and is fairly new to the position as well. Pryor is too good to not continue to be targeted.

Bilal Powell, RB, Jets
Powell hasn't shown much this season, but we saw what he did last season when Matt Forte was out, and I'm willing to give Powell a shot again, now that Forte is likely out this week. The rub for Powell is the emergence of Elijah McGuire, who is also going to see an uptick in work with Forte hurting. I like both, but believe Powell will be more useful in the receiving game, which should be the Jets' main mode of transportation with their awful defense allowing points.

Mark Ingram, RB, Saints
Adrian Peterson hasn't done much to write home about, and I expect he'll continue to see fewer looks as the season goes on, which should help Ingram get a boost. Ingram has also been much more productive than Peterson, and we know Ingram's a better receiver, so why did the Saints sign AP in the first place? Good question, but I do see the experiment petering out soon.

Duke Johnson, RB, Browns
The Browns might never get Isaiah Crowell going this season because they will usually trail and need to throw the ball to catch up. That's where Johnson comes in. His workload is somewhat scary, but as the slot receiver, he has a nice PPR floor with just six targets a game, because he's set up to gain more yards than he would receiving out of the backfield. I also expect his usage to continue to increase, as he's looked so much better than Crowell so far.

Marqise Lee, WR, Jaguars
Lee has stayed under the radar as Allen Hurns has scored touchdowns, while Lee hasn't, but Lee's seeing more targets and has some good fantasy-playoff matchups. He should be had fairly cheaply.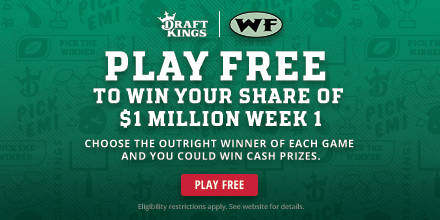 Sell

Chris Thompson, RB, Redskins
Yes, I said to sell him last week and he goes off yet again! This time, he did see a bump in touches, which helped solidify a shaky floor, but he still saw just 14, which is better than his 6.5 a game before that, but still not the volume he'll need to remain consistent. Thompson does have plenty of upside, as you've seen, so if he can get 14 touches a game, he is going to be useful in fantasy, but he will not remain the third-best fantasy running back. Don't give him away, but be willing to let him go for a good deal.

Carlos Hyde, RB, 49ers
Hyde has looked incredible this season, and Coach Shanahan's schemes are helping him find room to run, but we know that Hyde has trouble staying on the field and is currently nursing a bum hip. I'm also not too fond of his schedule. I'm not giving Hyde up for pennies, but a fair trade could be in your favor.

DeMarco Murray, RB, Cowboys
Murray has already had a hamstring scare and is also splitting touches with Derrick Henry. Murray's upside should be limited the rest of the season, but his big game last week should also give him a boost in trade negotiations this week.

Larry Fitzgerald, WR, Cardinals
We'll probably get some more usage out of Fitzgerald this season, but he's shown a pattern recently of his stats waning as the season goes on. After his big game in Dallas on Monday night, this might be the best possible time to see what you can get for him.
For more recommendations, check out WalterFootball.com's
Fantasy Football Rankings
.
More 2017 Fantasy Football Articles:
Fantasy Football Rankings
2017 Fantasy Football Rankings:
2017 Fantasy Football Rankings: Quarterbacks
- 9/6 (Walt)
Chet Gresham's Fantasy Football Quarterback Rankings
- 8/28 (Chet)
2017 Fantasy Football Rankings: Running Backs
- 9/6 (Walt)
Chet Gresham's Fantasy Football Running Back Rankings
- 8/28 (Chet)
2017 Fantasy Football Rankings: Wide Receivers
- 9/6 (Walt)
Chet Gresham's Fantasy Football Wide Receiver Rankings
- 8/28 (Chet)
2017 Fantasy Football Rankings: Tight Ends
- 9/6 (Walt)
Chet Gresham's Fantasy Football Tight End Rankings
- 8/28 (Chet)
2017 Fantasy Football Rankings: Kickers
- 8/18 (Walt)
2017 Fantasy Football Rankings: Defenses
- 8/18 (Walt)
Fantasy Football Rookie Rankings
- 5/12 (Walt)
Fantasy Football Rookie Rankings: Dynasty
- 5/12 (Walt)
Fantasy Football Rookie Rankings: Dynasty
- 5/12 (Chet)
2017 Fantasy Football Mock Drafts:
2017 Fantasy Football Mock Draft: PPR
- 9/1 (Walt)
2017 Fantasy Football Mock Draft: Standard
- 8/31 (Walt)
2017 Fantasy Football Mock Draft: 2-QB, PPR
- 8/25 (Chet)
2017 Fantasy Football Mock Draft: PPR
- 8/24 (Walt)
2017 Fantasy Football Mock Draft: PPR
- 8/17 (Walt)
2017 Fantasy Football Mock Draft: Standard
- 8/10 (Walt)
2017 Fantasy Football Mock Draft: PPR
- 8/3 (Walt)
2017 Fantasy Football Mock Draft: Standard
- 7/27 (Walt)
2017 Fantasy Football Mock Draft: PPR
- 7/26 (Chet)
2017 Fantasy Football Mock Draft: PPR
- 7/20 (Walt)
2017 Fantasy Football Mock Draft: PPR
- 7/14 (Chet)
2017 Fantasy Football Mock Draft: Standard
- 7/13 (Walt)
2017 Fantasy Football Cheat Sheets:
2017 Fantasy Football Cheat Sheet: Top 250
- 9/6 (Walt)
2017 Fantasy Football Cheat Sheet: Top 250 PPR
- 9/6 (Walt)
2017 Fantasy Football Cheat Sheet: Top 250 2-QB
- 9/6 (Walt)
2017 Fantasy Football Cheat Sheet: Top 250 Touchdown League
- 9/6 (Walt)
2017 Fantasy Football Cheat Sheet: Custom
- 9/6 (Walt)
2017 Fantasy Football: Dynasty Rankings
- 9/6 (Walt)
2017 Fantasy Football PPR Rankings
- 8/16 (Chet)
2017 Fantasy Football Spreadsheets
- 9/6 (Walt)
2017 Fantasy Football Articles:
2017 Fantasy Football Stock Report: OTAs, Training Camp
- 9/6 (Walt)
2017 Fantasy Football Sleepers
- 9/2 (Walt)
2017 Fantasy Football Busts
- 9/2 (Walt)
2017 NFL Preseason Game Recaps
- 9/1 (Walt)
2017 Fantasy Football Stock Report: Preseason
- 9/1 (Walt)
2017 Fantasy Football: Running Backs with the Most Carries
- 1/31 (Walt)
NFL Picks
- Nov. 14
2019 NFL Mock Draft
- Nov. 8
2020 NFL Mock Draft
- Nov. 3
Fantasy Football Rankings
- Sept. 5
2019 NBA Mock Draft
- Aug. 13
NFL Power Rankings
- June 3