Missing Include for PHPIncludeFailed_combinemenu2013.php
By Charlie Campbell.
Send Charlie an e-mail here:
draftcampbell@gmail.com
Follow Charlie on Twitter
@draftcampbell
for updates.
This is the 2013 NFL Combine Weigh-In Recap for the tight ends. Follow me
@walterfootball
for updates.
2013 NFL Combine: Weigh-In Recap - Tight Ends
Stanford tight end Zach Ertz (6-5, 249) checked in with surprisingly short arms (31 3/4). That tied for the shortest arms of any tight end in Indianapolis. Teams would prefer it if he had longer arms, but it shouldn't hurt him tremendously on draft day. However, Ertz is in a neck-and-neck race with Notre Dame's Tyler Eifert to be the first tight end selected, and the short arms won't help Ertz's cause.


Fellow Stanford tight end Levine Toilolo had been listed at 6-foot-8 by the Cardinal, and it was no exaggeration as Toilolo checked in at 6-foot-8, 260-pounds. The athletic Toilolo had long arms (34 1/2) and big hands (10 1/4). That size will be very intriguing for teams looking for a red-zone weapon and receiving tight end.










UCLA tight end Joseph Fauria (6-7, 259) had an impressive weigh-in. He was listed at 6-foot-7 by the Bruins and is clearly every inch of that. Fauria also had good length on his arms (33 3/4) and massive hands (10 7/8). Fauria had the largest hands of any draft prospect of all the tight ends in Indianapolis. He pulled out of the East-West Shrine with an injury, so it will be interesting to see if he takes part in the field activities.


Florida tight end Jordan Reed was expected to be smaller, but at 6-foot-2, 236-pounds, he is significantly undersized for an NFL tight end. Reed's game is athleticism and speed as a receiver. His blocking ability was known to need work for the NFL, but at that low of a weight, he may not be an option to keep on the field as a blocker. Being viewed as only a situational player will hurt Reed's draft stock.






Another tight end who was lighter than expected, but in a good way, was Michigan State's Dion Sims (6-4, 262). The Spartans had him at 285 pounds. Sims is a good blocker with receiving ability and that lighter weight should help his capacity to contribute to the passing attack. He could turn out to be one of the tight ends who helps himself the most if he runs a fast 40-yard dash and looks fluid in the field work.



Back to the 2013 NFL Draft Scouting Combine Page.




Missing Include for PHPIncludeFailed_combinemenu2013.php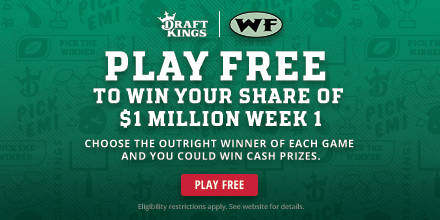 2019 NFL Mock Draft - Sept. 13


Fantasy Football Rankings - Sept. 5


2019 NBA Mock Draft - Aug. 13


2020 NFL Mock Draft - Aug. 1


NFL Power Rankings - June 3


NFL Picks - Feb. 4