Written by Paul Banks of the Washington Times, David Kay and Peter Christian of the The Sports Bank. Send Paul an e-mail here: paulb05 AT hotmail DOT com.
All other e-mail, including advertising and link proposals, send to: wpc112@gmail.com

Philadelphia 76ers (Last Year: 35-31)
2011-12 Season Summary:
Somehow, the Philadelphia 76ers came within one game of advancing to the Eastern Conference Finals. They received a monster-sized gift when the top-seeded Bulls lost Derrick Rose in the opening game of their first round match-up and then took an aging, banged up Celtics team to seven games before being ousted from the playoffs.
Balance was the key for Doug Collins' Sixers. Two of the team's top-three scorers (Lou Williams and Thaddeus Young) combined to start just one game. While that says plenty regarding Philly's ability to get solid contributions from its bench, it also speaks volumes about the team's inability to get star performances from the likes of Andre Iguodala, Elton Brand, and Evan Turner.
Iguodala is still a solid all-around player who can chip in a little bit in every aspect of the game; he is far from a reliable scorer, which somebody earning his yearly salary of $13-plus million should be doing. Brand remains a shadow of himself after a series of nagging injuries derailed his career, leaving him one of the most overpaid players in the league (11 and 7 from a dude who made more than $17 million this past season is straight up robbery.)
Turner showed some progress during his second season as a pro and raised his game in the playoffs, but still has yet to live up to his status of being the second-overall pick in the 2010 NBA Draft. Jrue Holiday actually took a step back, but Spencer Hawes actually showed some sort of resemblence of being a legitimate NBA center even though he dealt with injury issues throughout the year.
With their struggles to score the ball at times, the Sixers had to rely on their stingy defense, which allowed the third-least points and held opponents to the third-worst shooting percentage in the league.
2012-13 Projected Depth Chart:
C: Nikola Vucevic
PF: #Elton Brand/*Lavoy Allen
SF: Andre Iguodala/Thaddeus Young/*Sam Young
SG: Evan Turner/*Jodie Meeks/*Xavier Silas
PG: Jrue Holiday/#Lou Williams
NBA Free Agents:
C-Spencer Hawes (UFA)
F-Craig Brackins (UFA)
C-Tony Battie (UFA)
#PF-Elton Brand (PO)
#PG-Lou Williams (PO)
*SG-Jodie Meeks (RFA)
*PF-Lavoy Allen (RFA)
*SF-Sam Young (RFA)
*SG-Xavier Silas (RFA)
2012-13 Team Salary:
Approximately $50.7 million
NBA Offseason Needs:
1. Size:
With Spencer Hawes a free agent, that leaves the 76ers with 2011 first-round pick Nikola Vucevic as the only true big man under contract for next season. Philly was forced to play Elton Brand and even Lavoy Allen out of position at center this season, which at times worked, but certainly is not the ideal situation.
First off, the 76ers need to decide whether or not Hawes is worth signing to an extension that could cost anywhere from five to eight million dollars a year. If he ends up leaving Philadelphia, the team will have to find an affordable replacement via free agency (affordable since it doesn't have a ton of cap space) or hope it can draft some size with the 15th pick in the 2012 NBA Draft to help fill the void in the middle. Anyone the Sixers draft at No. 15 though, isn't likely to make a major impact right away.
2. Shop Iguodala:
It seems like Iguodala's name comes up on the trade rumor mill every summer and the upcoming months won't be much different. He is entering the final year of guaranteed money, and while he is a valuable asset due to his all-around game, paying him nearly $15 million next season is an awful lot of coin.
If the 76ers can acquire a go-to scorer or starting center in exchange for Iguodala, they could very well pull the trigger, especially if it helps their cap situation for next season.
3. Williams and Meeks?:
With Lou Williams holding a team option on the final year of his contract and Jodie Meeks being a restricted free agent, Philadelphia GM Rod Thorn has some decisions to make regarding his backcourt depth. Williams is due a respectable $6.3 million next season, but could opt out in hopes of landing a long-term extension. How much is he worth though?
It's a similar situation for Meeks, who doesn't even make a million dollars but has become a solid option off the bench. The 76ers have the right to match any offer Meeks signs, but I wouldn't break the bank to keep him around.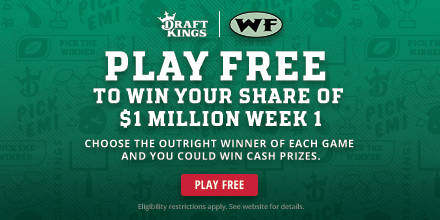 NFL Picks
- Oct. 19
2019 NFL Mock Draft
- Oct. 18
2020 NFL Mock Draft
- Oct. 13
Fantasy Football Rankings
- Sept. 5
2019 NBA Mock Draft
- Aug. 13
NFL Power Rankings
- June 3