Written by Paul Banks of the Washington Times, David Kay and Peter Christian of the The Sports Bank. Send Paul an e-mail here: paulb05 AT hotmail DOT com.
All other e-mail, including advertising and link proposals, send to: wpc112@gmail.com
Missing Include for PHPIncludeFailed_dropdownnbaoffseason2012.php

Memphis Grizzlies (Last Year: 41-25)
2011-12 Season Summary:
Despite losing in the first round of the NBA Western Conference Playoffs, it was a banner year for the Memphis Grizzlies' franchise. The team finished with the best record in its history, despite being without star power forward Zach Randolph for more than half of the season.
Randolph suffered a knee injury just four games into the year that caused him to miss about two and a half months of action. His absence, combined with reserve power forward Darrell Arthur missing the entire season because of a torn Achilles' tendon, left Memphis fairly thin up front.
Coming off his monster contract extension, Marc Gasol once again held down the fort in the middle. With a shortage in numbers, general manager Chris Wallace had to make a deal early in the season, acquiring Marreese Speights from Philadelphia. The duo played well together, with Speights even remaining in the starting lineup at times after Randolph's return.
Not much changed on the wing for the Grizzlies. Rudy Gay did return from an injury that cut short his 2010-11 season and re-emerged as Memphis' go-to scorer. Tony Allen brought his grittiness at the two and O.J. Mayo served as the team's sixth man. Mike Conley once again failed to wow anybody with his play at the point guard spot.
Like the frontcourt, depth was an issue in the backcourt. Besides Mayo, Memphis didn't get a ton of production from its other guards, even trying to revitalize Gilbert Arenas' career.
2012-13 Projected Depth Chart:
C: Marc Gasol/*Marreese Speights
PF: Zach Randolph/Dante Cunningham/*Darrell Arthur
SF: Rudy Gay/Quincy Pondexter
SG: Tony Allen/*O.J. Mayo/Josh Selby
PG: Mike Conley/*Lester Hudson/Jeremy Pargo
NBA Free Agents:
*SG-O.J. Mayo (RFA)
*PF-Marreese Speights (RFA)
*PF-Darrell Arthur (RFA)
*G-Lester Hudson (RFA)
C-Hamad Haddadi (UFA)
G-Gilbert Arenas (UFA)
2012-13 Team Salary:
Approximately $62.4 million
NBA Offseason Needs:
1. Hold the Mayo:
With O.J. Mayo becoming a restricted free agent, Memphis has a decision on whether or not to offer him a long-term extension. The Grizzlies could also just extend the qualifying offer of almost $7.4 million, and see if any other teams offer Mayo a big contract. That would give Memphis the option to match that offer. I'm not sure Mayo is worth an extension, especially a pricey extension, but the Grizzlies' hand might be forced this summer.
2. Frontcourt Depth:
With Speights and Arthur both restricted free agents, Memphis might need to find depth up front if it chooses not to re-sign them or either player is plucked away by a different team. The Grizzlies only have their mid-level exception to use and are already over the expected league salary cap, which puts them in a tough financial situation.
3. Point Guard:
Memphis has had a difficult time finding a true backup for Mike Conley at point guard. Jeremy Pargo and Josh Selby tried to fill that role this past season. The team even picked up veterans Gilbert Arenas and Lester Hudson late in the season to see if they would be the answer. I am not sure any of those guys are the long-term answer, so the Grizzlies might be better off finding a more stable option.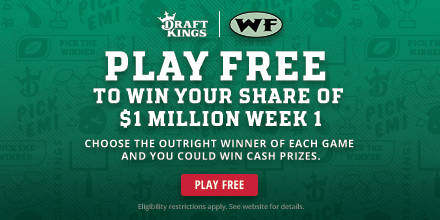 Missing Include for PHPIncludeFailed_dropdownnbaoffseason2012.php
2019 NFL Mock Draft
- Sept. 13
Fantasy Football Rankings
- Sept. 5
2019 NBA Mock Draft
- Aug. 13
2020 NFL Mock Draft
- Aug. 1
NFL Power Rankings
- June 3
NFL Picks
- Feb. 4