Written by Paul Banks of the Washington Times, and David Kay of the The Sports Bank.
Send Paul an e-mail here: paulb05 AT hotmail DOT com.
All other e-mail, including advertising and link proposals, send to: wpc112@gmail.com
Live 2015 NBA Draft Grades
(Individual)
2016 NBA Mock Draft
Updated: June 26, 2015.

Atlanta Hawks: C- Grade
50. Marcus Eriksson, SG, Sweden
59. Mimitrios Agravanis, PF, Greece
Atlanta turned the 15th-overall pick into Tim Hardaway Jr. and a pair of future second-round picks. Hardaway Jr. adds some immediate scoring off the bench, which was a need for the Hawks and helps them immediately, versus drafting a player who likely wouldn't have cracked the rotation this season. Atlanta used its two second-rounders on international players who will stay overseas.

Boston Celtics: D Grade
16. Terry Rozier, G, Louisville
28. R.J. Hunter, SG, Georgia State
33. Jordan Mickey, PF, LSU
45. Marcus Thornton, G, William & Mary
Rozier was one of the biggest first-round reaches, especially for a team that entered the 2015 NBA Draft with an already solid, young backcourt. It didn't stop there though, as the Celtics used two more picks on guards to create quite a logjam. R.J. Hunter was a great value at No. 28, but I'm not sure he's going to beat out last year's first-round pick, James Young, for whatever minutes might be available. Jordan Mickey is a long, athletic, shot-blocking type but is a bit undersized to be a true four man. I'm also surprised Boston ignored its need to add a small forward. Strange draft for Danny Ainge.

Brooklyn Nets: B- Grade
23. Rondae Hollis-Jefferson, SF, Arizona
29. Chris McCullough, PF, Syracuse
39. Juan Vaulet, SF, Argentinia
The Nets could have struck gold by getting Chris McCullough late in the first round. He has lottery potential, but is a project. Brooklyn also dealt Mason Plumlee and its second-round pick, Pat Connaughton, to Portland for the 23rd pick, Rondae Hollis-Jefferson, and Steve Blake. Hollis-Jefferson should be a solid role player at the next level due to his ability to defend numerous positions, but I don't see Blake fitting into the point guard equation with Deron Williams and Jarrett Jack already in Brooklyn. Giving up a young big like Plumlee must mean that the Nets were very high on Hollis-Jefferson, especially since they could be losing both Brook Lopez and Thaddeus Young in free agency. The team also acquired Argentinian small forward Juan Vaulet for a pair of future second-round picks.

Charlotte Hornets: C+ Grade
9. Frank Kaminsky, PF/C, Wisconsin
The Hornets need options inside since they dealt Noah Vonleh, and both Al Jefferson and Bismack Biyombo could be free agents. I like Kaminsky, but don't love him this high. He should be NBA ready, and his offensive versatility is coveted at the next level, but I don't see him being more than a role player. I'm surprised the Hornets didn't look for a shooter with their second-round pick, which they dealt to Brooklyn for two future second-rounders.

Chicago Bulls: B+ Grade
122. Bobby Portis, PF, Arkansas
Portis is a great value at No. 22 and adds depth up front alongside Noah, Gasol and Gibson. From a fit standpoint, I thought a shooter like R.J. Hunter, a defensive wing like Rondae Hollis-Jefferson, or a point guard like Tyus Jones made more sense though since those are all potential areas of need due to possible free agents Chicago could be losing.

Cleveland Cavaliers: B Grade
31. Cedi Osman, SF, Turkey
36. Rakeem Christmas, PF, Syracuse
54. Sir'Dominic Pointer, SF, St. John's
Cleveland traded out of the first round and picked up a pair of second-rounders, which saves them cap space. Christmas was an outstanding pickup and could find a role off the bench as a rebounder/shot blocker especially with Kevin Love and possibly Tristan Thompson leaving via free agency. Osman will stay overseas for at least another season, but he could add some energy and skill on the wing in a couple of years. Pointer brings defense to the perimeter, which could be valuable if Iman Shumpert signs elsewhere, but I cannot see Pointer being a rotation player.

Dallas Mavericks: D+ Grade
21. Justin Anderson, SF, Virginia
52. Satnam Singh, C, India
With Monta Ellis and Rajon Rondo free agents, I figured Dallas would address ita need at guard with guys like Tyus Jones and R.J. Hunter available at No. 21, but instead added a versatile wing in Justin Anderson. I like Anderson but I think Jones and Hunter would have been better options. Drafting Singh (aka the WWE's Great Khali) seems like a very Mark Cuban-like thing to do.

Denver Nuggets: C+ Grade
7. Emmanuel Mudiay, PG, Congo
57. Nikola Radicevic, PG, Lithuania
The Nuggets should feel great about Mudiay sliding to them at No. 7, they had bigger needs on the wing where someone like Stanley Johnson or Justise Winslow would have made more sense. Still, Mudiay is very talented and bringing him on board should mark the end of Ty Lawson's tenure with the Nuggets. Radicevic could one day back up Mudiay, but who knows with second-round Euro draft picks.

Detroit Pistons: B- Grade
8. Stanley Johnson, SF, Arizona
38. Darrun Hillard, SG, Villanova
Stanley Johnson fills an immediate void at small forward and should be ready to step in right away and play decent minutes. Hillard was a reach at No. 38, but he could add some scoring off the bench if he makes the squad.

Golden State Warriors: A Grade
30. Kevon Looney, F, UCLA
This is a terrific pick for the NBA Champs considering not too long ago, Looney was being talked about as a possible lottery pick. Golden State thrived on using a versatile lineup and Looney only adds to that. He will also provide insurance in case Golden State somehow loses Draymond Green to free agency.

Houston Rockets: B Grade
18. Sam Dekker, SF, Wisconsin
32. Montrezl Harrell, PF, Louisville
While Dekker was a good value at No. 18, I am not that high on his NBA potential and think Houston will regret not taking Tyus Jones, who would have helped the franchise plug a hole at point guard. Montrezl Harrell could be a second-round steal as he has the ability to be a valuable role player for the Rockets off the bench.

Indiana Pacers: B Grade
11. Myles Turner, C, Texas
43. Joseph Young, G, Oregon
With Roy Hibbert and David West's futures in Indiana likely short lived, the Pacers needed to add some youth and depth inside, which Turner provides. The concern is that is he is a project big man and probably not ready to contribute right away. Young is a big-time scorer who lacks a true position at the next level. The best-case scenario is he can become a Lou Williams-like bench scorer, but that would be a very high ceiling.

Los Angeles Clippers: A Grade
56. Brandon Dawson, SF, Michigan State
The Clippers did not have a pick in the 2015 NBA Draft, but dealt a future second-round pick to New Orleans for No. 56, Brandon Dawson. I think Dawson can be a solid role player at the next level and might help the Clippers replace what they lost in Matt Barnes.

Los Angeles Lakers: B- Grade
2. D'Angelo Russell, G, Ohio State
27. Larry Nance Jr., F, Wyoming
34. Anthony Brown, SF, Stanford
Even though I think Jahlil Okafor should have been the pick, the Lakers were in a win-win situation, and D'Angelo Russell should eventually become the face of their franchise. Using a first-round pick on Larry Nance Jr. was baffling to me as I think the Lakers' second-round pick, Anthony Brown, has a better chance of becoming a role player in the NBA.

Memphis Grizzlies: C+ Grade
25. Jarell Martin, PF, LSU
44. Andrew Harrison, PG, Kentucky
The Grizzlies had reportedly promised to take Martin and followed through with that. I think guys like Harrell, Christmas and McCullough will be better NBA power forwards than Martin. Adding Martin allowed Memphis to deal Jon Leuer to the Suns for Andrew Harrison, who should be a better pro than college player and eventually become Mike Conley's backup.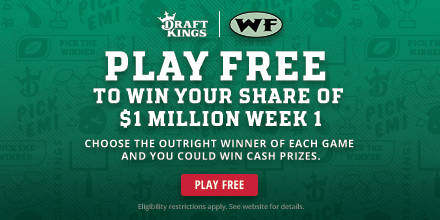 Miami Heat: A- Grade
10. Justise Winslow, SF, Duke
40. Josh Richardson, SG, Tennessee
Getting Winslow at No. 10 is an absolute steal for a team that could have both Dwyane Wade and Luol Deng hitting the free agent market this summer. Winslow is ready to contribute right away and adds either depth or insurance. Josh Richardson is another wing with good size for the NBA who could become a role player in Miami.

Milwaukee Bucks: C+ Grade
17. Rashad Vaughn, SG, UNLV
With Khris Middleton a restricted free agent and O.J. Mayo entering the final year of his deal, the Bucks were in need of a young shooting guard. Vaughn is a big-time scorer, but he likely won't be ready to make an immediate impact. Milwaukee also acquired Greivis Vasquez from Toronto for the 46th pick and a protected 2017 first-round pick. While Vasquez adds depth and length behind Michael Carter-Williams at the point, that seems like a lot to give up for a backup point guard entering the final year of his contract. I figured the Bucks would have pursued a power forward at some point since they recently traded Ersan Ilyasova.

Minnesota Timberwolves: A+ Grade
1. Karl-Anthony Towns, PF/C, Kentucky
24. Tyus Jones, PG, Duke
Nailed it. Towns was the right pick at No. 1 as he brings needed versatility to Minnesota's frontcourt and gives the franchise a thrilling young combo alongside last year's top pick, Andrew Wiggins. The Timberwolves dealing their two second-rounders and a future pick to move up and snag hometown boy Tyus Jones was a huge success as well. Suddenly, Minnesota has a ton of great young pieces and an incredibly bright future.

New Orleans Pelicans: N/A Grade
Nobody
New Orleans traded their only pick, No. 56 to the Clippers for a future second-round pick.

New York Knicks: C Grade
4. Kristpas Porzingis, PF, Latvia
19. Jerian Grant, G, Notre Dame
35. Guillermo Hernangomez, C, Spain
Porzingis is the biggest question mark in this draft. For a franchise in need of immediate help, rolling the dice on a project big man comes with tremendous risk. This could either be a huge hit down the road or a massive failure. Grant was acquired in exchange for Tim Hardaway Jr., and Grant's ability to play either guard position brings value to the Knicks. Hernangomez is a draft-and-stash big man who was acquired from Philadelphia for two future second-rounders and could be a factor in a couple of years.

Oklahoma City Thunder: A- Grade
14. Cameron Payne, PG, Murray State
48. Dakari Johnson, C, Kentucky
The Thunder got great value with both of their picks as they were lucky to still see Payne on the board at No. 14. He should become what Reggie Jackson was in a reserve role behind Russell Westbrook. Johnson provides insurance inside in case the Thunder are unable to sign Enes Kanter to an extension and lose him in free agency.

Orlando Magic: C+ Grade
5. Mario Hezonja, SF, Croatia
51. Tyler Harvey, SG, Eastern Washington
Since the Magic have done a terrific job of adding athletic guards and forwards the past couple of drafts, they needed to find some shooters and scoring this time around, which they did in Hezonja and Harvey. Hezonja fits the need, but was a bit of a reach at No. 5 in my opinion. Harvey led college hoops in scoring, but he likely won't see any minutes next season if he even makes the roster.

Philadelphia 76ers: D+ Grade
3. Jahlil Okafor, C, Duke
37. Richaun Holmes, PF, Bowling Green
47. Arturas Gudaitis, C, Lithuania
58. J.P. Tokoto, G/F, North Carolina
60. Luka Mirtovic, PF, Serbia
What a weird draft for the Sixers. First off, they missed out on their target at No. 3, D'Angelo Russell, and had to settle with another big man in Jahlil Okafor. How he fits with Nerlens Noel and Joel Embiid will be intriguing to watch. Philadelphia then used four of its five second-round picks on post players, though the team dealt one of them to New York for two future second-rounders. The 76ers ignored their need for guard play with the exception of drafting Tokoto, who is not a scorer but more of a glue guy.

Phoenix Suns: B+ Grade
13. Devin Booker, SG, Kentucky
Booker is the sharpshooting wing that the Suns needed to complement their point guard combo of Eric Bledsoe and Brandon Knight (assuming both stay with Phoenix.) Phoenix dealt the 44th pick to Memphis for Jon Leuer, who is a versatile big man who could earn minutes off the bench.

Portland Trail Blazers: B Grade
41. Pat Connaughton, SF, Notre Dame
54. Daniel Diez, SF, Spain
The Blazers dealt their first-round pick and Steve Blake to the Nets for Mason Plumlee and Connaughton. Getting a young big man like Plumlee to potentially pair up with the recently acquired Noah Vonleh gives Portland potential replacements for free agents LaMarcus Aldridge and Robin Lopez. If Connaughton chooses basketball over baseball, he could work his way into being a role player due to his toughness, athleticism and outside shooting. Diaz was acquired from Utah for a future pick.

Sacramento Kings: A Grade
6. Willie Cauley-Stein, PF/C, Kentucky
Some outlets were reporting that Cauley-Stein's stock was plummeting in recent days, but the Kings made the smart choice in my opinion. I think Cauley-Stein will be a great frontcourt mate for DeMarcus Cousins, assuming Sacramento doesn't trade him.

San Antonio Spurs: C Grade
26. Nikola Milutinov, C, Lithuania
55. Cady Lalanne, PF, UMass
Rather than having the 26th pick eat up some of their plentiful cap space, the Spurs went the foreign route that has paid huge dividends for them in the past. Milutinov should eventually become a role player in San Antonio, while Lalanne adds options inside right away.

Toronto Raptors: B Grade
20. Delon Wright, PG, Utah
46. Norman Powell, SG, UCLA
Since they dealt Greivis Vasquez to Milwaukee for No. 46 and a future first-round pick (which was a great deal for Toronto), the Raptors needed a backup point guard to Kyle Lowry and found their guy in Delon Wright. I like Tyus Jones more than Wright but the former Ute fills a need. Toronto needed to find depth and a defensive-minded wing, which could be a role Powell fills.

Utah Jazz: A- Grade
12. Trey Lyles, PF, Kentucky
42. Olivier Hanlan, G, Boston College
The Jazz addressed two needs: frontcourt depth and an outside shooter. Lyles brings versatility up front, which current starters Derrick Favors and Rudy Gobert lack. Hanlan is a combo guard who light it up from outside.

Washington Wizards: C- Grade
15. Kelly Oubre, SF, Kansas
49. Aaron White, F, Iowa
Washington dealt the 19th pick and a pair of second-rounders to Atlanta for the 15th pick, Kelly Oubre. The Jayhawk wing has a ton of upside, but he doesn't figure to be a major contributor right away. I don't see Aaron White having a long NBA career, so I think the Wizards could have done better with the 49th selection.
Comment...
Written by Paul Banks of the Washington Times, and David Kay of the The Sports Bank.
Send Paul an e-mail here: paulb05@hotmail.com.
All other e-mail, including advertising and link proposals, send to: wpc112@gmail.com
2015 NBA Mock Draft
2016 NBA Mock Draft
2014 NBA Draft Prospect Rankings
:
C
|
PF
|
COMBO-F
|
SF
|
COMBO-G
|
SG
|
PG
NFL Picks
- Oct. 15
2020 NFL Mock Draft
- Oct. 13
2019 NFL Mock Draft
- Oct. 11
Fantasy Football Rankings
- Sept. 5
2019 NBA Mock Draft
- Aug. 13
NFL Power Rankings
- June 3