One of WalterFootball.com's devoted readers suggested a new column with some rumors and quotes that we hear from our sources. WalterFootball.com has lots of off-the-record conversations with scouts, coaches, general managers and other front office executives. Here is a little run-down on some rumors we've heard lately with some quotes from anonymous sources.
Updated Jan. 2, 2016
By Charlie Campbell -
@draftcampbell
Jan. 2, 2016
Sources view Florida State's Jalen Ramsey as a limited press man cornerback, but a more special player as a safety. Here's what one top evaluator had to say about Ramsey: "As a corner he would be good to battle a big, physical receiver like Brandon Marshall in press man. But Ramsey struggles to with fast, sudden, route-runners. T.Y. Hilton would absolutely eat him up." If Ramsey is drafted to be a cornerback, he is going to need development and to be protected early on.


Ole Miss left tackle Laremy Tunsil is in the running to be the No. 1 overall-pick. One scouting director of a team picking in the top 10 agreed that Tunsil is an elite athlete and maybe the top prospect in the 2016 class. Here is some of what he said about Tunsil: "He has some room to grow into frame. He'll struggle with J.J. Watt in the league initially, but who doesn't? [Tunsil] is young, and still developing. Gets away with long arms, good feet, and athletic nature. Can he handle the mental side of losing in the league? Not sure on that one yet because I haven't spent any time with him, but I'm [not worried] right now. I think Tunsil go top five for sure, hard to pass up."










Memphis quarterback Paxton Lynch is the favorite to be the first quarterback selected in the 2016 NFL Draft, but NFL teams haven't gotten a ringing endorsement from his former head coach Justin Fuente. Fuente was the offensive coordinator for Bengals quarterback Andy Dalton at TCU. Prior to the 2011 draft, Fuente told NFL evaluators that Dalton was ready for the next level on the field and off of it. He was mature, hard working, and an intelligent football player.

Fuente has told NFL teams that Lynch is not as developed as Dalton was in 2011. He has said that Lynch needs more work to improve his football IQ and has some maturing to do off the field. Fuente hasn't killed Lynch by any means, but he's expressed that Lynch still has room to grow to be a NFL quarterback.


Alabama running back Derrick Henry has been receiving a mix of draft grades with some grading him as a late first-rounder and others assigning him as a second- or third-rounder. Here is how one top scout broke him down: "He's not the sexiest of running backs," said one scout. "When you draw up a running back you don't make them that tall and running so upright. You want them to have some wiggle and make you miss. He doesn't have any of that. But you also have to look at the results. Look at him run away from defensive backs. Look at him take over games, put his team on his back, and grind out a win for his team. I think he's going to be a good pro back. A Brandon Jacobs type."


Clemson safety Jayron Kearse is another debated prospect and height is a problem for both Henry and Kearse. With Kearse, this is what one director of college scouting said about him: "We grade Kearse in the 3rd-4th. There has NEVER been a 6-foot-5 safety in the NFL. Some have tried but no success. Hard to think he will be the first."






Florida State junior safety Nate Andrews had a disappointing season after impressing in 2014. A director of college scouting told us: "His job was taken by Lemarcus Brutus. He's not very good for the NFL, but an overachiever. Andrews is an above average athlete at best. He should go back for his senior year and get better."


Last time we wrote about how sources said the junior year performance of Virginia Tech's Kendall Fuller was underwhelming as he played with a sprained MCL before season-ending knee surgery. They said they needed to see more sophomore tape for Fuller's draft grade, and they were extremely impressed with Fuller's sophomore tape. They graded him out as a first-rounder based off that tape.

"He could pull a [Antonio] Cromartie and miss his final year of school and still be a first-rounder," said one source. "He was an absolute stud in 2014 with rare man cover corner skills. He was outstanding as a sophomore."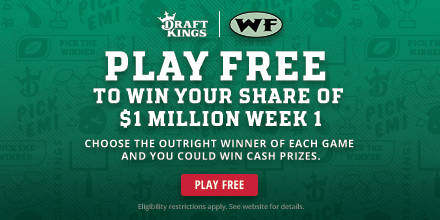 Samford cornerback James Bradberry will play at the Senior Bowl. The 6-foot-1, 213-pounder has a great skill set with size and speed, but sources say that Bradberry doesn't play up to his talent. Bradberry had 45 tackles with 11 passes broken up and two interceptions as a senior. Bradberry will have to prove some doubters wrong in Mobile.


There are two sleeper offensive linemen to watch at the Senior Bowl in Washington State's Joe Dahl and Western Michigan's Willie Beavers. In a weak class of tackles, each player has a great opportunity to improve their draft grades at Mobile. Scouts like Dahl more between the two. Here's how one scout summarized Dahl: "He has starting potential. Nice player. Athletic, but lacks strength. He could be a poor man's Bakhtiari."

This is how Beavers was summarized: "Lacks strength, doesn't finish. Athletic with good size and gets some movement. Gets some movement, but projects to guard."






Posted Oct. 9, 2015


In a recent podcast, we talked about how some sources are somewhat turned off by the off-the-field personality of Ole Miss defensive lineman Robert Nkemdiche. One source said this about Nkemdiche off the field, "He wants to be a movie star. He loves the limelight. He doesn't come across as a guy that wants to dominate on the field above all else."

Another scouting director had off-the-field concerns with Nkemdiche, but of a different variety. He had this to say about the Rebels defender, "Nkemdiche is very talented, top-10 worthy, but inconsistent. And off-the-field concerns along with the baggage he brings with him. Some of that baggage is his brother." Robert's older brother Denzel is a linebacker for Ole Miss. Denzel had a suspension to open the season, but is said to be the emotional leader of the Rebels.

Aside from the off the field, sources want to see Robert Nkemdiche do more with his immense skill set. A general manager of one of the best drafting teams in the NFL said they were skeptical of Nkemdiche. They said, "I just don't see a great deal of production." Nkemdiche has only five sacks in his college career despite being a 3-year starter. Showing a drive to be great on the field and terrorize quarterbacks are the best things that Nkemdiche could do to improve his draft stock.
N.C. State quarterback Jacoby Brissett has some nice buzz about him. He's a big-armed pocket passer who could rise in the lead up to the draft. One national scout had something really interesting to say about Brissett, "This is just hearsay, but I've heard that some scouts are grading him in the first. We'll see if our guy grades him that high, and I'll watch him later on." At the very least, Brissett has created a buzz that will get more eyes on him.
In the same podcast, I talked about how in reaching out to sources, a lot of teams had not scouted California junior quarterback Jared Goff yet. That isn't abnormal, especially early in the season; teams focus on seniors. Some scouts wait until early entries declare before doing their reports.

A lot of people in the draft media have been pushing Goff as an elite quarterback prospect. One scouting director got back to me and said they did some initial tape study of Goff. They had this to say about their early impression, "Goff is a good prospect, but not a top-of-draft worthy right now." That director said that view could change and he would go scout Goff in person later this fall.
This draft class may end up having only two natural left tackles for the NFL in Ole Miss' Laremy Tunsil and Notre Dame's Ronnie Stanley. Many people project Michigan State's Jack Conklin to be a first-round pick though, including myself. However, I don't see a special athlete with Conklin. He's a solid blocker who is balanced as a run blocker and pass protector, but I would feel better about him as a right tackle in the NFL. I ran that by a general manager and he agreed. He thinks Conklin would be better served on the right side.

I feel the same, except even more strongly, that Ohio State's Taylor Decker has to be a right tackle in the NFL. He also could go in the first round of the 2016 NFL Draft. I ran them by a scouting director and he agreed. "Conklin and Decker are both right tackles. You can survive at left tackle with them, but will ultimately want better and more athletic."
One player who has made a favorable impression on scouts is Illinois running back Josh Ferguson. The 5-foot-10, 200-pounder is said to be a speedy back who will be a nice back for the passing game. Ferguson had 50 receptions as a junior and sophomore. "He's a bit of a luxury pick," said a source. "Kind of like Duke [Johnson] and David Johnson. He's fast and could be a runner, receiver, returner. He's tough for his size as well. Those guys are typically starting to get picked in the third round, and he could fit into that."
Florida cornerback Vernon Hargreaves III is in the running to be the first defensive back selected in the 2016 NFL Draft, and many sources love him. That being said, some evaluators feel they would like to see Hargreaves display more physicality. "He's about 6-foot, 200-pounds but he plays smaller than his size," one scout said. "I'd like to see him get more nasty with receivers. He's bigger than Joe Haden, but he's not as physical or as good as Haden. I think Hargreaves is a notch below, but still an excellent cover corner prospect."
A cornerback prospect who hasn't completely blown away sources is Virginia Tech's Kendall Fuller. Prior to his season-ending knee injury, they said that he lacked deep speed and recoverability. Fuller played hurt before his surgery, but he was underwhelming. Fuller seemingly suffered his injury early in the season-opener against Ohio State, and that could have played a part when Buckeyes receiver Michael Thomas burned him on a stop-and-go for a touchdown. Sources say they need to watch more sophomore tape on Fuller, if he comes out, to get a more complete evaluation.
The 2016 NFL Draft class may not have a lot of depth in the form of edge rushers, but one who could end up going on Day 2 of the 2016 NFL Draft is Virginia Tech's Dadi Nicolas. Sources say he could be a second-day pick and start out as a situational pass-rusher. "He needs more strength for run defense; he's a little stiff, not as fluid as a Leonard Floyd, but Nicolas has a nose for the quarterback."
Lastly, now and then in these columns I'd like to take a little time to highlight some positives about players or league staffers. Unfortunately, the negative aspects hog the headlines in off-the-field discussion about draft prospects or pro players, but there are a lot of excellent young men who do good deeds in the community. This edition's feature is on Jacksonville Jaguars situational pass-rusher Ryan Davis.

The Tampa, Florida product Davis put on a wildly successful free football camp and Back-To-School Drive last summer teaming up with Hillsborough County Parks and Recreation. Courtesy of Davis, 800 needy kids received stuffed backpacks complete with school supplies. Some of those kids are expected to be at Raymond James Stadium this Sunday cheering on Davis as he comes back to Tampa.

On the field, Davis had 6.5 sacks in 2014 and already has 2.5 in 2015. Against the Bucs' offensive line, Davis could have quite the homecoming on the field and see a lot of smiling faces off of it. Congratulations and a job well done to Davis.
Posted Sept. 1, 2015
Penn State quarterback Christian Hackenberg is a tough evaluation for teams. After being a star recruit for Texans head coach Bill O'Brien, Hackenberg had a phenomenal season as a freshman starter. His sophomore season was dismal as O'Brien was in the NFL along with No. 1 receiver Allen Robinson. Hackenberg's offensive line and receivers were a huge weakness. His play dipped in James Franklin's spread offense, and thus, NFL evaluators are eager to see Hackbenberg this season.

There were a lot of quarterback-needy teams picking in the Nos. 5-20 range of the 2015 NFL Draft, and they missed out on landing a potential franchise quarterback in a weak year at the position. One top scout had this to say about Hackenberg.

"If we're drafting in the teens, and he plays slightly better than last year maybe, we could get a shot at him, or he'd be close enough to trade up for without giving up the farm. If he has a big improvement, we probably have no shot with him going high. If he plays like last year, we might not want him. James Franklin's quirky college offense did him no favors, and the offensive line was dog s**t, so we'll see if they fixed those issues for this season."
Across the league, teams are praying that 2016 is a strong year at quarterback after three straight years of poor quarterback drafts (2013-15). Two super-sleeper quarterbacks who scouts are talking about are N.C. State's Jacoby Brissett and Kentucky's Patrick Towles. Both are thick pocket passers, and teams will be watching them.
This is a huge year for Jaguars quarterback Blake Bortles. He has to make headway in proving to his teammates, coaches, organization and fans that Jacksonville made the right choice with him. Taking Bortles in the first round and Marqise Lee in the second round instead of the Raiders' combination of linebacker Khalil Mack and quarterback Derek Carr, could end up being a regrettable decision for general manager Dave Caldwell and head coach Gus Bradley.
Last week, we had a Rumormill entry on how league sources believe that Ohio State defensive end Joey Bosa has been overhyped. This draft analyst likes Bosa more than the top defensive linemen and edge defenders who went in the top 10 of the 2015 NFL Draft, such as Dante Fowler, Leonard Williams and Vic Beasley. Here is how a personnel executive viewed Bosa, "I like Bosa better than all the guys you mentioned. Similar to a Ryan Kerrigan coming out of Purdue .... will be a very good pro. He will also be a pass-rush and run-down player. Fowler was too hot and cold, Beasley was a better rusher and average run-down player. Williams has talent, but hasn't dominated with those skills. I think Bosa, if he will add to his game, he will be a no doubt top 10 and probably [No.] 5-7 depending on how these QBs perform this season."
Comment...
NFL Picks
- Oct. 19
2019 NFL Mock Draft
- Oct. 18
2020 NFL Mock Draft
- Oct. 13
Fantasy Football Rankings
- Sept. 5
2019 NBA Mock Draft
- Aug. 13
NFL Power Rankings
- June 3