This is Charlie Campbell's Tuesday 2012 Senior Bowl Prospect Meetings Report (North). Charlie is reporting live from Mobile, Ala., and he'll describe what he sees at practice and whom certain prospects talk to all week.

If you want to see other 2012 Senior Bowl Reports, click the link.

Follow me @walterfootball for updates, and stay tuned all week for tons of 2012 Senior Bowl coverage.








2012 Senior Bowl: Tuesday North Prospect Meetings Report
By Charlie Campbell -
@draftcampbell
Here is a rundown of some of Tuesday's post-practice interviews between certain players and teams. Many of these interviews are scouts getting the players' number and scheduling longer interviews for later that night or another day.
Green Bay - Michigan defensive tackle Mike Martin


St. Louis - Michigan defensive tackle Mike Martin


Seattle - North Carolina State wide receiver T.J. Graham


Carolina - Appalachian State wide receiver Brian Quick and Ohio State wide receiver DeVier Posey






Cleveland - Appalachian State wide receiver Brian Quick and Michigan State quarterback Kirk Cousins


San Diego - Penn State offensive linemen Johnnie Troutman, Wisconsin quarterback Russell Wilson, Penn State defensive end Jack Crawford, Cal offensive lineman Michael Schwartz


San Francisco - Boise State running back Doug Martin and Utah State linebacker Bobby Wagner


Oakland - Nebraska linebacker Lavonte David


Baltimore - Nevada linebacker James-Michael Johnson, Wisconsin punter Brad Nortman, Wisconsin long-snapper Kyle Wojta, Missouri tight end Michael Egnew, Utah State linebacker Bobby Wagner, and Ohio State offensive tackle Mike Adams spoke with top scout Geoge Kokinis for quite some time.





Missing Include for PHPIncludeFailed_seniorbowlmenu2012.php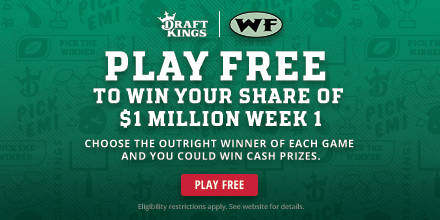 NFL Picks - Sept. 23


2019 NFL Mock Draft - Sept. 20


Fantasy Football Rankings - Sept. 5


2019 NBA Mock Draft - Aug. 13


2020 NFL Mock Draft - Aug. 1


NFL Power Rankings - June 3