Written by Paul Banks of the Washington Times, David Kay and Peter Christian of the The Sports Bank. Send Paul an e-mail here: paulb05 AT hotmail DOT com.
All other e-mail, including advertising and link proposals, send to: wpc112@gmail.com
Missing Include for PHPIncludeFailed_dropdownnbaoffseason2011.php

Chicago Bulls (Last Year: 62-20)
2011 NBA Draft Team Grade:
With two late first-round picks, I figured the ideal situation for Chicago would be to add a wing player who can maybe contribute off the bench and a foreign player who they could stash overseas and bring over in a couple of years. Many feel Nikola Mirotic has lottery talent and he could pay huge dividends in a couple of years even though the Bulls had to trade up to get him. I obviously think the world of Jimmy Butler and had the Bulls taking him in my mock draft, so his selection makes a ton sense since he can bring defensive versatility for a head coach that preaches defense.
(Team Grade: LOVE IT!)
Live 2011 NBA Draft Grades:
23. Nikola Mirotic, F, Montenegro
The Bulls dealt up with from No. 28 to get the 23rd pick. Mirotic will not be coming to the NBA for a few years because of a contract situation with his overseas team. Chicago has two first-rounders so if makes sense for them to grab a lottery talent who they can stash overseas for a couple years.
(Pick Grade: Makes sense)
30. Jimmy Butler, F, Marquette
Right team. Wrong pick. I had Butler going to Chicago at No. 28. As a Marquette alum and die-hard fan, I love this pick for Chicago. Tom Thibodeau preaches defense and Butler is a 6-8 versatile defender who can guard multiple positions and will work his tail off. Don't be surprised if he works his way into the rotation.
(Pick Grade: LOVE IT!)
*** 2011 NBA Offseason Needs and Free Agents listed below this comment box. ***
2010-11 Season Summary:
After an offseason in which the Bulls failed to land LeBron, Wade, Amare or Bosh with all their cap space, Chicago was still expected to be an improved team in the Eastern Conference. Derrick Rose, Joakim Noah and Luol Deng provided a solid young core that was enhanced with the additions of free agent signings Carlos Boozer, Kyle Korver and Ronnie Brewer. However, nobody imagined the Bulls would finish with the best record in the NBA.
Derrick Rose's MVP season was the catalyst for that drastic jump. He became one of the most dynamic players in the league which allowed the Bulls to play at a high level despite missing Noah for 34 games and Boozer for 23 games. His combination of size, speed and explosiveness, as well as his improved feel for the game made him nearly unstoppable when he attacked the basket. His outside shooting remains his Achilles' heel, though he did raise his three-point percentage from 26.7 to 33.2 percent.
With Rose getting all the attention, Deng quietly put together a very solid season and served as Rose's wing man. When Boozer got healthy, he finally gave the Bulls a scoring four though his struggles in the postseason were rather worrisome. Noah did what is expected of him; played with a high motor on the defensive end and attacked the glass.
The role players were serviceable for the Bulls. Taj Gibson was solid in filling in for the injured Noah and Boozer, and was a very valuable backup post player. Korver stretched defenses with his three-point shot. Keith Bogans, Brewer, C.J. Watson, Omer Asik and Kurt Thomas all played their roles as well.
Besides Rose, a big reason for Chicago's 20-plus-win improvement was their defensive effort preached by first-year head coach Tom Thibodeau. The Bulls went from the 13th-best defense in the league allowing about 99 points per game to the second-best defense, surrendering just 91.3 points a night.
2011-12 Projected Depth Chart:
C: Joakim Noah/Omer Asik
PF: Carlos Boozer/Taj Gibson
SF: Luol Deng/Kyle Korver/Jimmy Butler
SG: Keith Bogans/Ronnie Brewer
PG: Derrick Rose/C.J. Watson
NBA Free Agents:
PF-Brian Scalabrine (UFA)
C-Kurt Thomas (UFA)
SG-Rasual Butler (UFA)
PG-Jannero Pargo (UFA)
PG-John Lucas (UFA)
Offseason Transactions:
Bulls acquire 23rd pick (Nikola Mirotic) for 28th and 43rd picks.
2010-11 Team Salary:
Approximately $60.7 million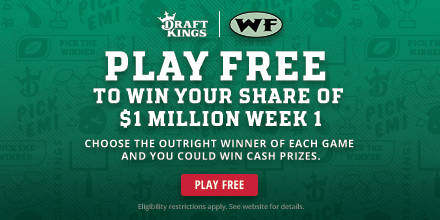 NBA Offseason Needs:
1. A Creator:
Outside of the insanely effective driver in Rose, the Bulls do not have a player who can really create off the bounce. Korver is a shooter, Bogans a defender, Deng has a nice mid-range game, and Brewer is an athlete, but none of those guys are consistent threats in taking their defenders to the bucket. With only their mid-level exception available, it might be hard for Chicago to find an impact wing player in free agency though. Still, there are some decent veterans who would probably be willing to take $5-6 million a year to play for the Bulls and have a legit chance of winning a NBA Championship.
2. Boozer Bounce Back:
Boozer was so inconsistent in the postseason that Thibodeau regularly went with Taj Gibson in crunch time to give them more a defensive look. If Chicago wants to get over the hump, Boozer needs to stay healthy and play like he did in the regular season once playoff time rolls around. His frontcourt scoring is imperative to the team's success alongside the limited offensive weapon, Noah.
3. Lock Up Rose:
Rose is entering the final year of his rookie contract and will become a restricted free agent next summer. Once the lockout situation gets figured out, Chicago needs to do everything in its power to sign Rose to an extension. I don't think there is a real worry about the Chicago native leaving his home city, but I am sure management and fans will breathe much easier having Rose locked up for another five or six years.
Missing Include for PHPIncludeFailed_dropdownnbaoffseason2011.php
NFL Picks
- Sept. 22
2019 NFL Mock Draft
- Sept. 20
Fantasy Football Rankings
- Sept. 5
2019 NBA Mock Draft
- Aug. 13
2020 NFL Mock Draft
- Aug. 1
NFL Power Rankings
- June 3