2018 NFL Draft Day 2 Values: Offense
|
2018 NFL Draft Day 2 Values: Defense
2018 NFL Draft Potential Busts: Offense
|
2018 NFL Draft Potential Busts: Defense
2018 NFL Draft Day-Three Sleepers
Published April 23, 2018.
By Charlie Campbell -
@draftcampbell
Throughout NFL history there have been steals in mid- to late rounds of the draft. Some of these players are backups for a few seasons before earning starting roles and excelling. This article picks out some potential sleepers for Day 3 who could be draft-day steals.

Kyle Lauletta, QB, Richmond
Lauletta has some arm talent and mobility with a gritty style of play. The 6-foot-2, 217-pounder put together a solid week at the Senior Bowl and generated some media buzz. In speaking to a few teams, some were intrigued by Lauletta while others weren't, but he did show that he was capable of competing against the higher level of competion. Some teams are grading Lauletta as a fourth- or fifth-rounder, but the team that likes him enough to draft him could take him higher than that.
In 2017, Lauletta completed 65 percent of his passes for 3,737 yards with 28 touchdowns and 12 interceptions. He was the starter as a junior and sophomore. Because I've heard him getting third-day grades, I'm going to make him my pick for the third-day sleeper at the quarterback position. I think he could easily become a quality backup, and possibly end up becoming a starter.

Folorunso Fatukasi, DT, Connecticut
Fatukasi had an impressive week at the East-West Shrine in St. Petersburg. The 6-foot-4, 303-pounder was strong at the point of attack to get off blocks and push offensive linemen out of the way. He also showed some quickness to fire his gap and make an impact in pursuit. Fatukasi has nice scheme versatility. He could play five-technique defensive end or nose tackle in a 3-4 defense while also fitting as a nose tackle in a 4-3 defense.

Marquis Haynes, OLB, Ole Miss
In baseball, all elite teams have a bullpen that can protect a lead and are typically led by a door-slamming closer. I think Haynes has the potential to be the equivalent of a closer in the NFL for a team that runs a 3-4 defense. Haynes was an impact-creating pass-rusher in the SEC over the past few seasons, and I think he could be a dynamic weapon who comes into the game in obvious passing situations. He will be a nice weapon to get pressure on third-and-longs on obvious pass plays, but late in a game in the 2-minute drill, I think Haynes could be a valuable weapon to get sacks and disrupt throws with pressure. The 6-foot-2, 233-pounder has some off-the-field issues and is too small to be an every=down player. Thus, he's likely to be a pick for Day 3. In the right role though, I think Haynes could thrive and be very valuable to help his defense close out games.

Hercules Mata'afa, OLB, Washington State
Mata'afa (6-2 254) played defensive tackle for the Cougars, but he will need to move to defensive end or outside linebacker in the NFL. Mata'afa has a nose for the quarterback with pass-rush ability. In 2017, he totaled 43 tackles with 21.5 tackles for a loss, 9.5 sacks and two forced fumbles. Mata'afa possesses quickness and tenacity, and would be a great fit as a 3-4 outside linebacker. I think he could develop into being a good starter after he adjusts to his new position.

Dane Cruikshank, CB, Arizona
Cruikshank has gone under the radar, but the 6-foot-1, 209-pounder is a talented cornerback who also has speed. At the NFL Scouting Combine, he ran an electric 40-yard dash of 4.41 seconds, illustrating a tremendous combination of size and speed. Cruikshank didn't always play that fast, but he did have a good senior year with 75 tackles, five passes broken up, one forced fumble and three interceptions. He also was impressive at the East-West Shrine. Cruikshank might not go until the third day of the 2018 NFL Draft, and I know some teams that have him as a candidate for their fourth-round pick. I think he could be a massive steal for some team.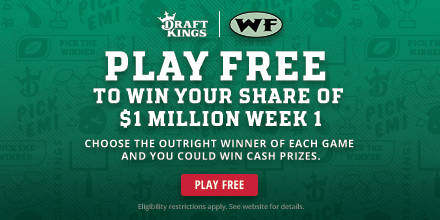 Jordan Whitehead, S, Pittsburgh
If Whitehead had avoided off-the-field issues, he could be a second-day pick. Whitehead had a three-game suspension to start the 2017 season, and then his defensive snaps and production were held back as he split time at running back for Pittsburgh. However in his first two years for the Panthers, Whitehead was a fast and instinctive safety who was impossible to ignore. He broke out as a freshman with 108 tackles, six passes broken up, one interception and one forced fumble. In 2016, Whitehead had 65 tackles with two breakups and an interception while missing multiple games with an arm injury.
Whitehead is a physical safety who has good instincts. If he stays out of trouble and focuses on football, he could be a steal as a third-day pick or as an undrafted free agent.
2018 NFL Draft Day 2 Values: Offense
|
2018 NFL Draft Day 2 Values: Defense
2018 NFL Draft Potential Busts: Offense
|
2018 NFL Draft Potential Busts: Defense
2018 NFL Draft Day-Three Sleepers
Comment...
NFL Picks
- Nov. 13
2019 NFL Mock Draft
- Nov. 8
2020 NFL Mock Draft
- Nov. 3
Fantasy Football Rankings
- Sept. 5
2019 NBA Mock Draft
- Aug. 13
NFL Power Rankings
- June 3