If you somehow missed it because you passed out during the thrilling Hall of Fame Game in which barely any starters played, Ryan Tannehill is likely out for the year. Adam Schefter reported that the Dolphins fear Tannehill needs season-ending knee surgery, though no decision has been made yet.
If Tannehill is, in fact, done for the year, what should the Dolphins do? They have Matt Moore to replace Tannehill, but should they sign or trade for someone else? Here are the top 10 options for the Dolphins in the wake of Tannehill's knee injury:
10.

A.J. McCarron
In an ideal world, the Dolphins could ship a mid-round pick to the Bengals for A.J. McCarron, acquiring a strong backup who could be developed into a potential starter, should Ryan Tannehill fail to get over his knee injury. Unfortunately, the Bengals want way too much for McCarron, which is why he's "only" the No. 10 option on this list. I just thought I'd include him in case Cincinnati changes its mind.
9.

Shaun Hill
Let's be real here. Whomever the Dolphins acquire almost certainly won't be starting over Matt Moore in Week 1. This obviously includes Shaun Hill, who is a free agent. Hill has tons of experience and wouldn't be the worst backup behind Moore. He won a game last year for the Vikings, so despite being 37, he's not completely useless with a quality supporting cast.
8.
Christian Ponder
Here's another pure backup, though Christian Ponder comes with more upside than Shaun Hill. Ponder, a former first-round pick, like Ryan Tannehill, is still just 29. I wouldn't be completely shocked if Adam Gase was able to develop Ponder into a capable No. 2 NFL quarterback.
7.

Jimmy Clausen
And yet another scrub backup the Dolphins could sign. Adam Gase coached Jimmy Clausen in Chicago, so Gase may just want a veteran who is familiar with his offense. That's why Clausen is rated higher over Christian Ponder.
6.

Johnny Manziel
Here we go. Yes, Johnny Manziel. The former Brown met with Sean Payton this offseason, and there was some buzz that he could return to the league. I wouldn't trust Manziel at all, especially with him being on South Beach (what could possibly go wrong!?) but Manziel is still young, and he has upside if he can somehow turn his life around.
5.

Robert Griffin
Everyone always clamors about Colin Kaepernick being unsigned, but Robert Griffin is a very similar player. The difference between the two, politics aside, is that Griffin has major problems staying healthy. He's very unreliable, but he obviously has tons of talent and can be developed into a quality quarterback, if he's willing to put in the film work.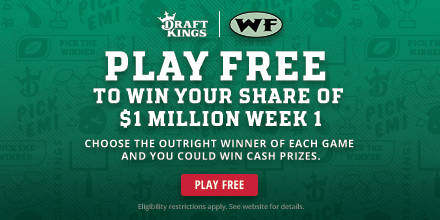 4.

Colin Kaepernick
Politics matter for Colin Kaepernick in Miami, as a result of his Castro shirt. Some Dolphin fans will never accept him. However, he might be the best realistic option the Dolphins have. Kaepernick is not a good quarterback, as he refuses to put in the film work to improve the mental part of his game, but he has lots of talent, and like Robert Griffin, he can be developed. Kaepernick performed well with a brilliant mind in Jim Harbaugh, and Gase is almost at that level.
3.

Brock Osweiler
With DeShone Kizer seeming likely to start for the Browns, Brock Osweiler is in limbo. I could see the Dolphins trading for him. Osweiler wouldn't require much, as a result of his contract. The Dolphins can afford him, since they have close to $20 million in cap space. The reason I'm listing Osweiler over Kaepernick is 1) no Castro politics are involved, and 2) he seems like a much better fit in Adam Gase's offense, as Gase coached him in Denver. Osweiler has had a few bright moments, so Gase may see him as someone he can develop.
2.

Jay Cutler
And now we're entering unrealistic territory. Adam Gase coached Jimmy Clausen and Brock Osweiler, both of whom made the list already. Gase also coached Jay Cutler, who thrived under him. Cutler has retired to join FOX's broadcasting team, but there might be a chance - albeit a very slim one - that he could be talked back into playing for his former head coach. If so, Cutler would obviously start over Matt Moore, as he's superior and knows the system.
1.

Tony Romo
This would be the ultimate prize. Tony Romo also announced his retirement, but unlike Jay Cutler, he had great opportunities this offseason. He could have signed with the Texans and Broncos and started for both teams. Both Houston and Denver would've been Super Bowl contenders with Romo. However, Romo turned them down, and it's likely that he'd have the same answer for Miami. Still, maybe there's a 0.000001% chance the Dolphins could get Romo to play for them somehow.
Comment...
NFL Picks
- Sept. 22
2019 NFL Mock Draft
- Sept. 20
Fantasy Football Rankings
- Sept. 5
2019 NBA Mock Draft
- Aug. 13
2020 NFL Mock Draft
- Aug. 1
NFL Power Rankings
- June 3