Written by Paul Banks of the Washington Times, David Kay and Peter Christian of the The Sports Bank. Send Paul an e-mail here: paulb05 AT hotmail DOT com.
All other e-mail, including advertising and link proposals, send to: wpc112@gmail.com

Milwaukee Bucks (Last Year: 31-35)
2011-12 Season Summary:
The Bucks were grasping onto slim playoff hopes late in the season, but couldn't get the job done and finished ninth in the Eastern Conference. Missing out on the postseason for a second straight year didn't cost head coach Scott Skiles or general manager John Hammond their jobs though; the duo will return to Milwaukee next season.
The biggest development of the season was the team dealing former No. 1-overall pick and injury-riddled center Andrew Bogut for Monta Ellis. The trade added more offense and athleticism to the Bucks, but took away some of their defensive aggressiveness.
The deal also sent Stephen Jackson packing as his brief stint in Milwaukee proved to be a disaster. Ellis combined with Brandon Jennings to create a quick explosive, though undersized, backcourt that was too streaky at times.
Ersan Ilyasova took a major step forward providing the Bucks with a face-up four who could stretch the floor with his three-point shot and also bring solid energy to the floor. Veterans like Drew Gooden, Carlos Delfino, Mike Dunleavy, Beno Udrih, and Luc Richard Mbah a Moute played their roles, but the team overall lacked the star power and toughness inside to get over the hump and into the postseason.
2012-13 Projected Depth Chart:
C: Drew Gooden/samuel Dalembert
PF: Ekpe Udoh/Larry Sanders
SF: Luc Richard Mbah a Moute/Mike Dunleavy/Tobias Harris
SG: Monta Ellis
PG: Brandon Jennings/*Beno Udrih
NBA Free Agents:
*PG-Beno Udrih (PO)
PF-Ersan Ilyasova (UFA)
SF-Carlos Delfino (UFA)
C-Kwame Brown (UFA)
Offseason Transactions:
The Bucks acquire the 14th pick in 2012 NBA Draft and C Samuel Dalembert from the Rockets for the 12th pick, G Shaun Livingston, PF Jon Leuer, and F/C Jon Brockman.
2012-13 Team Salary:
Approximately $43.9 million
NBA Offseason Needs:
1. Center:
Since trading Andrew Bogut, the Bucks have had a hole in the middle for a true center. Drew Gooden filled that void admirably after Bogut was dealt, but Gooden is best suited at power forward. Larry Sanders and Ekpe Udoh can play some five but are more lengthy, athletic fours, so Milwaukee needs to add a true center who can bang around inside and bring some more scoring to the table since Udoh and Sanders are more defensive-minded players.
2. Small Forward:
With Carlos Delfino a free agent, the team will be looking to add a starting caliber small forward. Luc Richard Mbah a Moute and Mike Dunleavy are quality role players, but really shouldn't be starting in the league. Tobias Harris is still unproven, so he probably isn't the answer either.
3. Guard Decisions:
With Brandon Jennings becoming a restricted free agent after next season and Monta Ellis having a player option on his contract for 2013-2014, the Bucks should try to sign both guys to extensions if they think each player is part of the team's future. Milwaukee is not a hot-spot destination for free agents, so both guys might be inclined to test the market and eventually leave the franchise high and dry.
4. Re-sign Ilyasova?:
Coming off his breakout season, Ilyasova hits free agency at the perfect time to cash in on a big contract. For Milwaukee, the question becomes: how much should it offer the versatile power forward? Ilyasova certainly will be due anywhere from six to nine million dollars per year, but was he just a one-hit wonder or an improving talent who will be worth the investment?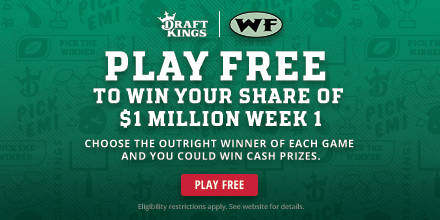 NFL Picks
- Oct. 19
2019 NFL Mock Draft
- Oct. 18
2020 NFL Mock Draft
- Oct. 13
Fantasy Football Rankings
- Sept. 5
2019 NBA Mock Draft
- Aug. 13
NFL Power Rankings
- June 3