Written by Paul Banks of the Washington Times, David Kay and Peter Christian of the The Sports Bank. Send Paul an e-mail here: paulb05 AT hotmail DOT com.
All other e-mail, including advertising and link proposals, send to: wpc112@gmail.com
Missing Include for PHPIncludeFailed_dropdownnbaoffseason2012.php

Chicago Bulls (Last Year: 50-16)
2011-12 Season Summary:
After finishing with the best record in the Eastern Conference, it was presumed that the Bulls and Heat were going to slug it out for a trip to the NBA Finals. That expectation quickly disappeared as Derrick Rose tore his ACL in the first game of the postseason. As a result, Chicago was "upset" in the opening round by the Philadelphia 76ers.
Rose, the reigning NBA MVP, battled nagging injuries throughout the season; it forced the Bulls to rely on C.J. Watson and John Lucas III to run the point. That only worked out so-so. Rose's playmaking ability was certainly missed, and, when he was on the floor, he just seemed to be lacking some of the explosiveness and quickness that makes him nearly impossible to guard.
It wasn't just Rose that missed significant time due to injury. Free agent acquisition Rip Hamilton only appeared in 28 games and failed to be the team's missing piece at shooting guard.
With Rose and Hamilton out of the lineup, Luol Deng stepped into the go-to-scorer role and Kyle Korver and Ronnie Brewer had to play increased roles on the wing. As expected, Korver shot the ball from distance and Brewer brought his tough defense to the floor, but the overall wing play suffered without Rose running the show - Suffered and they still won 50 games, I know ... I'm being nit-picky.
Overall, the production up front was solid as the Bulls had plenty of depth and versatility. Joakim Noah was his active self, though an injury also kept him sidelined for three of their six games in that 76ers series. Carlos Boozer was solid, but continues to play below the massive contract he signed two summers ago. Taj Gibson and Omer Asik provided size off the bench and form probably one of the top reserve frontcourt duos in the league.
Winning 50 games was a major accomplishment. However, all that excitement and hopefulness of reclaiming the Larry O'Brien Trophy came crashing down with one injury. Unfortunately, that's how the Bulls 2011-12 season will be remembered.
2012-13 Projected Depth Chart:
C: Joakim Noah/*Omer Asik
PF: Carlos Boozer/Taj Gibson
SF: Luol Deng/Kyle Korver/Jimmy Butler
SG: Rip Hamilton/Ronnie Brewer
PG: Derrick Rose/#C.J. Watson
NBA Free Agents:
*C-Omer Asik (RFA)
#PG-C.J. Watson (TO)
PF-Brian Scalabrine (UFA)
PG-John Lucas III (UFA)
PG-Mikes James (UFA)
2012-13 Team Salary:
Approximately $65.6 million
NBA Offseason Needs:
1. Point Guard:
With Rose's status uncertain for next season, the Bulls need to find a veteran point guard as C.J. Watson simply cannot be relied upon to be the guy next season. There is a chance that Rose may return later in the season, but Chicago needs a Plan B in case that doesn't happen. With several quality experienced point guards on the free agent market, the team should be able to find a one-year rental for the starting lineup.
2. Shooting Guard:
Rip Hamilton is washed up, Kyle Korver is pretty much just a jump shooter, and Ronnie Brewer is offensively-challenged. All that means the Bulls are still looking for an answer at shooting guard. This becomes even more of a priority with Rose out of the lineup since Chicago won't have his explosive ability off the bounce.
3. Re-sign Asik:
Omer Asik's numbers don't jump off the page at you, but he makes a significant impact in the middle coming off the bench. Asik is a restricted free agent this offseason, and since size is always in demand in the NBA, some team could throw a semi-ridiculous contract his way in hopes of luring the big man away from Chicago. The Bulls don't really have the flexibility to pay Asik a ton of money, so they will try to get him to stay for an affordable rate.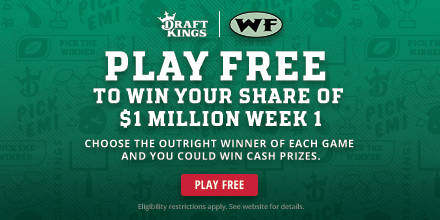 Missing Include for PHPIncludeFailed_dropdownnbaoffseason2012.php
2019 NFL Mock Draft
- Sept. 13
Fantasy Football Rankings
- Sept. 5
2019 NBA Mock Draft
- Aug. 13
2020 NFL Mock Draft
- Aug. 1
NFL Power Rankings
- June 3
NFL Picks
- Feb. 4