Charlie lays out an overview at the top players from each position for the 2018 NFL Draft. For further information, check out our in-depth analysis of
2018 NFL Draft Prospects by Position
.
By Charlie Campbell.
Send Charlie an e-mail here:
draftcampbell@gmail.com
Follow Charlie on Twitter
@draftcampbell
for updates.
This page was last updated
March 16, 2018
. Follow me
@walterfootball
for updates.
Position Review: Wide Receivers
Wide Receiver Class
Early-round talent: C-
Mid-round: B+
Late-round: B-
Overall grade: C+
2018 prospects vs 2017
Corey Davis
John Ross
Mike Williams
Calvin Ridley
Courtland Sutton
Zay Jones
Christian Kirk
D.J. Moore
Curtis Samuel
JuJu Smith-Schuster
Equanimeous St. Brown
D.J. Chark
Cooper Kupp
Auden Tate
Simmie Cobbs
Taywan Taylor
This year's class of wide receivers is underwhelming. There is good depth in the mid-rounds of the 2018 Draft with a lot of solid wide receivers who are worthy of being picked in the third and fourth round. That is where the value lies in this receiver class, but it lacks top-end talent for Round 1.
Calvin Ridley and Courtland Sutton could go in the middle to back portion of the first round of the 2018 NFL Draft, thus they are behind the 2017 trio that went in the top 10. Zay Jones was a high second-rounder; Christian Kirk and D.J. Moore could go early in Round 2 or may go in the middle portion similar to Curtis Samuel or JuJu Smith-Schuster. Equanimeous St. Brown could be this year's Smith-Schuster as a talented wideout who slides lower than he should have. D.J. Chark is on a par with Cooper Kupp. Auden Tate and Simmie Cobbs would go behind Kupp and ahead of Taylor.
The 2018 draft class has a glut of mid-round depth at receiver. There will be some good players who emerge from a group that includes: Anthony Miller, DaeSean Hamilton, Keke Coutee, James Washington, Marcel Ateman and Dante Pettis.
Safest Pick: Christian Kirk, Texas A&M

Even though he is not the consensus top-rated wide receiver for the 2018 NFL Draft, I think Kirk is the safest pick among the prospects at the position. The 5-foot-10, 201-pounder is a quick wideout who has the ability to go downfield while being a tough and having big-play potential. I think Kirk is going to be a dangerous slot receiver who is capable of doing a lot of damage against underneath coverage. On top of his receiving skill, Kirk brings added value as a dangerous returner on special teams. Of the wide receiver prospects, Kirk seems like the safest player to turn into a quality contributor.
My track record here is pretty good. Hopkins has turned into one of the best receivers in the NFL and is a phenomenal player. Watkins hasn't put it all together for a string of big seasons, but he has played well when healthy. Cooper had a down year last year, but looks like he is still going to have a strong NFL career. Fuller has been excellent when healthy and could be poised to explode with a good quarterback and Hopkins on the other side. Davis was injured for a lot of his rookie year, and it is far too early to render any judgements on him.
2017:
Corey Davis
2016:
Will Fuller
2015:
Amari Cooper
2014:
Sammy Watkins
2013:
DeAndre Hopkins
Biggest Bust Potential: Auden Tate, Florida State

Of the early-rounders, Tate stands out as a player who has bust potential. Tate has mismatch size at 6-foot-5, 228-pounds and is very dangerous to make receptions over defensive backs. He is a real red-zone weapon, but he is slow and will not separate from NFL cornerbacks or safeties. There are plenty of pro linebackers who are faster than Tate. He's a pure jump-ball player. As a one-trick pony, it wouldn't surprise me if he goes bust. Sources across the league thought Tate should have gone back to school to improve before going pro. He needs development and may not have the luxury of time, depending on where he lands.
Samuel didn't do much as a rookie, but it is far too early to make any judgements on his career. In 2016, I almost went with Laquon Treadwell, but chose Coleman. Both of them have been major disappointments as first-round picks. Funchess finally had a decent season after a slow start to his career. Benjamin has had a roller coaster career, and is entering a critical stretch. Patterson was a bust for Minnesota.
2017:
Curtis Samuel
2016:
Corey Coleman
2015:
Devin Funchess
2014:
Kelvin Benjamin
2013:
Cordarrelle Patterson
Wide Receiver Rankings by Attributes
Separation:
NFL prototype: Antonio Brown, Steelers
Calvin Ridley
D.J. Moore
Christian Kirk
Equanimeous St. Brown
D.J. Chark
Courtland Sutton
Simmie Cobbs
Auden Tate
Recap:
A few wide receivers coaches told me that the ability to separate from coverage is the first trait they looked for while scouting draft prospects. Ridley is the best in this draft class at getting space from defensive backs. He does it with vertical speed, quick feet, superb route running, and suddenness out of his breaks. Ridley's separation skills are his best traits.
Moore and Kirk are similar gritty receivers who have short-area quickness with the speed to get downfield. Both of them can challenge defensive backs and make it tough for them to prevent space.
St. Brown was skilled at creating separation with his quickness, route-running and size. He got open a lot as a junior in 2017, but Notre Dame struggled to get him the ball because of terrible quarterback play. A lack of passing talent also afflicted Chark in college, but he has the speed and explosiveness to run by cornerbacks to get open for his quarterback. Chark could use more refinement, but the physical talent is there for him to be a target who can win against man coverage.
In the NFL, the trio of Sutton, Cobbs and Tate won't be huge separation receivers. Sutton uses body control, size and length to get late separation for his quarterback. In some ways, that skill makes him similar to Mike Evans, Dez Bryant, or DeAndre Hopkins. Like that trio, Sutton will do a lot of his damage with late separation, leading to him making a contested catch. Cobbs could be similar as he is a big receiver who wins with size. Tate won't separate from NFL cornerbacks.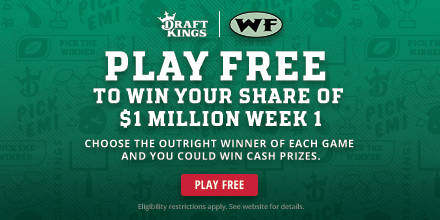 Hands:
NFL prototype: Larry Fitzgerald, Cardinals
D.J. Moore
Courtland Sutton
Simmie Cobbs
Calvin Ridley
Christian Kirk
Equanimeous St. Brown
D.J. Chark
Auden Tate
Recap:
This is a nice crop of sure-handed receivers. Moore has excellent hands. I like how he attacks the football and doesn't wait for it to come to him. Sutton has very good hands. He is strong to snatch the ball and rip it out of the air. He can make some difficult catches look easy.
Cobbs has good hands and is very reliable. He attacks the football and is very strong to control the ball. Ridley is a bit of enigma. Team sources who have watched him in practice as well as games say that Ridley has quality hands and generally he is very reliable. However, he will have some bouts of drops.
Kirk is a smaller, slot receiver, and they can drop more passes than big receivers, but he is very reliable. It is rare to see him drop a pass.
St. Brown, Chark and Tate don't have bad hands, but this trio can have a drop here and there.
Deep Speed:
NFL prototype: Odell Beckham Jr., Giants
Calvin Ridley
D.J. Chark
D.J. Moore
Christian Kirk
Equanimeous St. Brown
Courtland Sutton
Simmie Cobbs
Auden Tate
Recap:
There a number of receivers in this group who have the ability to stretch the field vertically. Ridley and Chark are legit deep threat receivers with dangerous speed going the distance. Ridley is the most explosive receiver available and is a threat to burn double coverage. Chark has the speed to beat teams over the top and is a threat to score on any reception. Defenses have to account for him in the deep part of the field.
Moore is a big-play threat as a well, as he is explosive. He is dangerous at running go routes along the sideline with suddenness and a fabulous quickness out of his breaks. Kirk can stretch defenses and can be a problem running vertically. He has quickness and is fast when running downfield.
St. Brown and Sutton have some quickness as a vertical threats from running go routes along the sideline. They can challenge teams downfield with their abilities to go up and make receptions over defensive backs, even when the defenders have good coverage.
Cobbs and Tate aren't vertical threats to take a top off a defense. They are more of possession receivers in the NFL.
Route-Running:
NFL prototype: A.J. Green, Bengals
Calvin Ridley
Equanimeous St. Brown
D.J. Moore
Courtland Sutton
Christian Kirk
Simmie Cobbs
D.J. Chark
Auden Tate
Recap:
Route-running is a critical part of gaining separation in the NFL. Receivers who get sloppy in their routes have a hard time getting open. Extra steps allow defensive backs to maintain coverage or more time to recover. Everyone in this group of eight wideouts is a quality route-runner.
Ridley is a very good route-runner. He is sudden in and out of his breaks with quickness, and his route-running often produced separation from cornerbacks. He doesn't take extra steps and is very precise. Ridley is a smooth receiver who enters the NFL with very advanced route-running, albeit on a limited number of routes.
St. Brown and Moore are very good route-runners. St. Brown is a smooth and is good at running the slant, cross, out and dig routes. Moore's speed allows him to quickly get open in the short to intermediate part of the field, even with defenses sending extra attention.
Sutton didn't run a big variety of routes at SMU, but he was good at the ones he did. Kirk isn't just a sprinter, as he is a good route-runner who uses his quickness and suddenness to consistently get open. He is tough for cornerbacks to cover.
Cobbs and Chark are solid route-runners, but both could use more refinement for the NFL. Tate does not run routes that lead to separation from defensive backs.
Yards After the Catch:
NFL prototype: Julio Jones, Falcons
D.J. Moore
Calvin Ridley
Christian Kirk
D.J. Chark
Equanimeous St. Brown
Courtland Sutton
Simmie Cobbs
Auden Tate
Recap:
The ability to turn a short reception into a big gain can make a receiver elite. Among the eight receivers above, all of them have some run-after-the-catch ability, and I wouldn't say there is one who is really bad.
That being said, the top two are pretty special. Moore is very shifty in the open field. With his run-after-the-catch skills and speed, Moore is a threat to rip off yards in chunks. He also is a physical runner who will run through tackles from defensive backs and is tough to get on the ground. After the catch, Moore is a special receiver. Ridley is fast to run away from the defenders, and he can dodge tacklers. With his speed and ability to get open, Ridley is a dangerous threat to rip off long gains on any reception.
Kirk can be electric in the open field. He has the speed and explosion to run by defenders while also having serious elusiveness.
Chark and St. Brown are very capable of picking up yards after making a catch. For St. Brown, that was much more evident in 2016 when he had DeShone Kizer at quarterback. Chark is a dangerous receiver when he gets the ball in his hands downfield.
Sutton, Cobbs, and Tate are solid after the catch. They are all big receivers who can be hard to control in the open field.
Red Zone:
NFL prototype: DeAndre Hopkins, Texans
Auden Tate
Courtland Sutton
Simmie Cobbs
Equanimeous St. Brown
Calvin Ridley
D.J. Moore
D.J. Chark
Christian Kirk
Recap:
This was a tough category to rank because so many of the receivers were excellent point producers in college. That being said, Tate was tremendous in the red zone with his ability to make catches in traffic and leap over defenders. He is a phenomenal weapon on fade passes and jump balls, because he is just too mammoth to defend. He should be an asset immediately in the NFL in the red zone.
Sutton makes it safe for quarterbacks to throw high for him, as the pass will either be a touchdown or an incompletion. He can score with contested catches and has fantastic body control. Cobbs is a similar size target to Tate and Sutton with a strong frame that leads to him winning in the red zone. Thus, Cobbs is rated third.
St. Brown showed more red-zone potential in 2016, but the 6-foot-5 receiver has the size to win in the condensed field. His quickness and route-running also could lead to him being even more dangerous as a point producer in the NFL than he was in college.
Ridley and Moore aren't physically dominating wideouts, but they have enough size and strength to them to win 50-50 passes. They fight for the ball and should be contributors in the red zone.
Chark and Kirk are similar in that they can help a team produce points in the red zone via separation. Chark has size to him, but LSU didn't take advantage of it. Kirk is a real competitor and could be a threat to quickly uncover on a slant or out route. Chark and Kirk probably won't be big time red-zone threats, but they have the ability to contribute.
Comment...
NFL Picks
- Oct. 15
2020 NFL Mock Draft
- Oct. 13
2019 NFL Mock Draft
- Oct. 11
Fantasy Football Rankings
- Sept. 5
2019 NBA Mock Draft
- Aug. 13
NFL Power Rankings
- June 3