Charlie lays out an overview at the top players from each position for the 2018 NFL Draft. For further information, check out our in-depth analysis of
2018 NFL Draft Prospects by Position
.
By Charlie Campbell.
Send Charlie an e-mail here:
draftcampbell@gmail.com
Follow Charlie on Twitter
@draftcampbell
for updates.
This page was last updated
April 3, 2018
. Follow me
@walterfootball
for updates.
Position Review: Inside Linebacker
Inside Linebacker Class
Early-round talent: A-
Mid-round: B-
Late-round: C
Overall grade: B
2018 prospects vs 2017
Roquan Smith
Haason Reddick
Jarrad Davis
Rashaan Evans
Reuben Foster
Raekwon McMillan
Zach Cunningham
Leighton Vander Esch
Darius Leonard
Malik Jefferson
Duke Riley
Alex Anzalone
Kendall Beckwith
Oren Burks
Josey Jewell
Micah Kiser
Last year had a solid group of inside linebackers, and the 2018 NFL Draft has a comparable group. Roquan Smith is better than any of the linebackers from last year's draft. He is a better prospect than Haason Reddick or Jarrad Davis. Reuben Foster is a better prospect than Rashaan Evans, but Foster slid because of off-the-field issues. Evans could end up going higher than his former teammate even though he wasn't as good of a player in college.
Leighton Vander Esch is a second-round prospect comparable to Zach Cunningham and Raekwon McMillan. Darius Leonard and Malik Jefferson are potential late second- or early third-rounders. Oren Burks, Josey Jewell and Micah Kiser are all mid-rounders who would go behind Beckwith.
Safest Pick: Roquan Smith, Georgia

This was an easy choice as I think Smith is one of the safer players in the 2018 NFL Draft at any position. The fast and physical linebacker has excellent instincts that put him in position to make a lot of plays. He is a heat-seeking missile who chases down ball-carriers all around the field. With his speed, athleticism, and football IQ, Smith is well suited for the current NFL game. He is effective in pass coverage and possesses the ability to play man or zone. Smith is a perfect Will - weakside - linebacker and looks like a long-term starter with future Pro Bowl selections.
Davis had a good rookie season and is on his way to being a good pro. Ragland has had a slow start to his career, losing his rookie year to injury and then being traded last summer to Kansas City, but it is too early to make any judgements on him. Perryman and Mosley have both turned into good pro linebackers, so I was correct on them. Minter has been a starter, but not as good as he was expected to be.
2017:
Jarrad Davis
2016:
Reggie Ragland
2015:
Denzel Perryman
2014:
C.J. Mosley
2013:
Kevin Minter
Biggest Bust Potential: Malik Jefferson, Texas

There is no doubt that Jefferson has a pro skill set. He is big, fast, athletic and physical. However, he didn't always produce up to his skill set. During the fall, sources told me that they were hearing that Jefferson doesn't have a deep love for football. That was illustrated in him not producing up to his great skill set early on in his collegiate career and in offseason training according to league contacts. Jefferson supposedly was unhappy with his role in the former staff's scheme, but that makes team sources question if Jefferson's work ethic will change when he has coaches going and coming as a pro. If Jefferson is dedicated and works hard, he could be a very good pro, but because of those issues, I think Jefferson has the most bust potential of the early-round linebacker prospects.
McMillan missed his rookie year with an injury, so it is too early to make any judgements on his NFL career. I blew it with my selection of McKinney, who has emerged as one of the NFL's best young inside linebackers for the Texans. Reddick didn't pan out, so I was correct there. Borland retired after an impressive rookie year, so that's more of a draw. Matakevich slid deep into the 2016 NFL Draft, so you can't really consider him a bust for the Steelers if he doesn't pan out.
2017:
Raekwon McMillan
2016:
Tyler Matakevich
2015:
Bernardrick McKinney
2014:
Chris Borland
2013:
Kevin Reddick
Inside Linebacker Rankings by Attributes
Pass Coverage:
NFL prototype: Luke Kuechly, Panthers
Roquan Smith
Leighton Vander Esch
Darius Leonard
Rashaan Evans
Josey Jewell
Oren Burks
Malik Jefferson
Micah Kiser
Recap:
The ability for a linebacker to be effective in pass coverage is mandatory in the passing-driven NFL. Defensive coordinators need linebackers who cover a lot of ground and can drop quickly downfield. Along with playing zone, linebackers who can effectively match up against the versatile pass-receiving tight ends and running backs out of the backfield are difficult to find.
Smith is an excellent fit for the NFL as a pass-coverage linebacker. He is a true asset for his defense. In coverage, he has the speed, athleticism and agility to be a man-coverage option against running backs or tight ends. Smith also gets good depth in zone and is sound to be in the right spot while covering up receivers who come into his territory.
In pass coverage, Vander Esch is very impressive. He is natural for zone coverage. Vander Esch is fluid in space with some twitchy athleticis and the abilities to redirect and get depth in his drop. He is quick to move around the field with good awareness, too. Vander Esch is intelligent and adept at following the quarterback's eyes to disrupt throwing lanes. With his instincts, Vander Esch always seems to be in the right place at the right time, and that leads to him producing a lot of splash plays. Vander Esch would be a very good fit as a Tampa 2 middle linebacker who can run down the middle seam in coverage. He also should be a good contributor to covering running backs and tight ends in man coverage.
In pass coverage, Evans is a fast linebacker who covers a lot of ground. He is athletic to run with backs, tight ends, and even helped contribute somewhat in coverage on slot receivers. Evans is reliable and comfortable in zone coverage, possessing the ability to quickly pick up targets running into his area. Evans is fast, athletic and versatile with how he can be used in coverage.
Leonard gave evidence of his coverage skills at the Senior Bowl with an impressive weak in coverage while going against a higher caliber of competition from what he was used to at South Carolina State. In coverage, he has the speed, athleticism, and agility to be an option in man against running backs or tight ends. He also gets good depth in zone and is sound to be in the right spot while covering up receivers who come into his territory. Leonard has the necessary quickness to run down the seam and defend the downfield middle portion of the field. In the early going of his NFL career, Leonard would be better off playing zone and improving his man-coverage skills before he gets isolated on tight ends or backs.
Jewell was dependable in coverage in Iowa. He is a smart zone defender who has a real knack for disrupting throwing lanes. Over the past two seasons, Jewell amassed 20 passes broken up. Why Jewell is behind some of these other players is some athletic limitations in terms of speed and athleticism. Burks was a solid pass-coverage linebacker as a senior and should be able to handle it in the NFL.
Jefferson showed improvement in pass coverage as a junior, but he still isn't very good in coverage. He will need more development for the NFL. Kiser is a stout linebacker, but not natural in pass coverage. He probably will leave the game in passing situations unless he is rushing the passer.
Run Defense:
NFL prototype: Luke Kuechly, Panthers
Roquan Smith
Darius Leonard
Rashaan Evans
Leighton Vander Esch
Josey Jewell
Micah Kiser
Oren Burks
Malik Jefferson
Recap:
As multiple scouts told WalterFootball.com at the college all-star games, the thumper inside linebacker is a dying breed in the NFL. Still, teams have to have middle linebackers who can be tough run defenders. They especially need pursuit skills with the rash of mobile quarterbacks and the mixing in of read-option plays. This was really tough to rank because honestly, there wasn't a bad run defender in the group.
Smith is a tremendous linebacker with excellent instincts. He has superb speed, and with his instincts, he is a heat-seeking missile who tracks down ball-carriers all over the field. Smith is very fast to the flat and shuts down perimeter rushing attacks. He also is quick to read his keys and fire to the right spot to make tackles. With his speed, instincts, and diagnosis skills, Smith is a dangerous run defender who consistently puts his defense in good down-and-distance situations.
Leonard is an instinctive linebacker who is quick to read his keys and get in position to make plays. Leonard is a good wrap-up tackler who can pack a punch when he gets there, plus he is quite conscious to create big plays consistently by trying to strip the ball from ball-carriers. His eight career forced fumbles were no accident. Leonard is a quick linebacker who is able to defend sideline to sideline. He also is quick to read his keys and fire to the right spot to make tackles. With his speed, instincts, play recognition, and diagnosis skills, Leonard is a sound run defender.
As a run defender, Evans is solid. He has sideline-to-sideline speed and is excellent in pursuit to chase down ball-carriers. He is a hard tackler and can take on power backs. One area of improvement is tackling lower on ball-carriers to prevent missed tackles against NFL backs. He does well taking on and getting off blocks from tight ends, but he can have issues getting off blocks from offensive linemen. Evans is willing to take on blockers and doesn't try to run around them, so that is a good start. In time, he could improve his ability to shed blocks.
As a run defender, Vander Esch uses sideline-to-sideline speed with good diagnosis skills to always be around the ball. He is a good form tackler and can handle bigger backs with his thick build. He can be overly aggressive at times and overpursue.
Jewell and Kiser were highly productive run defenders in college. Jewell recorded 124 tackles as a junior and 136 in his senior year, while Kiser notched 145 in 2017 after recording 134 stops as a junior. Both of them are smart linebackers who are reliable tacklers. The reason I have them lower is athletic limitations that could hurt them to getting to spots in the NFL.
Burks was a solid run defender for Vanderbilt, but he wasn't as forceful as the players above. Jefferson's run defense was improved as a junior, but over the course of his career, he was disappointing. Jefferson had tackle totals of 59 and 61 in his earlier seasons.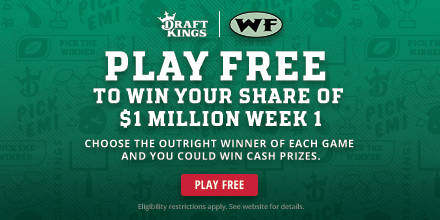 Tackling:
NFL prototype: Ryan Shazier, Steelers
Micah Kiser
Josey Jewell
Roquan Smith
Leighton Vander Esch
Darius Leonard
Rashaan Evans
Oren Burks
Malik Jefferson
Recap:
With each passing year, I think tackling is becoming a lost art in the NFL. Missed tackles are a plague on defenses that seems to get progressively worse every season. One of the primary reasons for this epidemic is the decreased training camp practices with less padded work and live hitting. Rule changes have also made tackling more difficult, as players must avoid contact in certain locations and methods of taking down a ball-carrier. The end result is seeing a plethora of missed tackles on a down-by-down basis. This group is pretty solid, and no player stands out in a truly negative manner.
Kiser and Jewell are excellent tacklers. Consistently, they do a good job of wrapping up ball-carriers with solid tackling technique. Smith is a rock-solid tackler. You rarely see him miss tackles and he does a nice job of tackling ball carriers that other linebackers are incapable of getting to.
Vander Esch, Leonard, and Evans are good tacklers. They were very reliable to finish the tackle when they got there. Evans has a tendency to tackle too high, and that could lead to some missed tackles for him in the NFL.
Burks was generally a good tackler for Vanderbilt. Jefferson is a really good tackler a lot of the time, but he can miss some by going for a knockout blow and being too aggressive.
Instincts:
NFL prototype: Luke Kuechly, Panthers
Roquan Smith
Leighton Vander Esch
Darius Leonard
Josey Jewell
Micah Kiser
Rashaan Evans
Oren Burks
Malik Jefferson
Recap:
Instincts are what separate good linebackers from great ones. Having the innate feeling of what an offense is going to do is a huge factor for linebackers who can take the ball away, make a critical stop on a third down or consistently set up good down-and-distance situations for the defense. All great players are instinctive.
In this group, there wasn't a linebacker who I would say has bad instincts. I have Smith as the most instinctive linebacker in this draft class, and that was not a difficult choice. His instincts are superb, and he seems to be a step ahead of everyone else on the field.
Vander Esch and Leonard both possess impressive instincts. Those two defenders have shown the ability to anticipate what is coming and get in position to make plays or be disruptive. Each should continue to have good instincts in the NFL after getting tuned in to the pro game.
Jewell and Kiser were both instinctive linebackers in college, and they used that ability to rack up a lot of production. Evans displayed improved instincts in 2017 over his junior year. Evans' instincts, however, can still be streaky.
Burks' instincts aren't bad. Jefferson was very inconsistent as a sophomore and freshman, but he looked better as a junior.
Shedding Blocks:
NFL prototype: Alec Ogletree, Giants
Rashaan Evans
Josey Jewell
Micah Kiser
Roquan Smith
Leighton Vander Esch
Darius Leonard
Oren Burks
Malik Jefferson
Recap:
Getting off blocks is a critical attribute for any linebacker in the NFL. Running around blockers results in busted gap integrity and can spring backs for big runs. Shedding blocks is one of the hardest aspects for a college player going to the the next level. A lot of the top linebackers in the NFL struggled with it early on.
This was tough to rank because, honestly, all of these linebackers need to improve in their respective abilities to get off blocks for the NFL. Evans is the best at it, and even he can have issues with getting off blocks from offensive linemen. Tight ends are no problem for Evans, and in time, he should be a skilled linebacker at taking on and shedding blocks from pro offensive linemen.
Jewell and Kiser were skilled at getting off blocks in college. They had the strength to take on offensive linemen, shed the block, and make the tackle. Teams sent blocking attention their direction, yet they remained effective. Evans' skill set sets him apart from them.
Smith can get covered up by offensive linemen and struggle to get off their blocks. He has added weight since the end of the college football season, so that could help him to improve in this regard. Vander Esch also needs to improve at taking on and shedding blocks for the NFL.
Leonard and Burks could stand to get stronger to take on and shed blocks. Jefferson has the size, strength, and physicality to take on blocks, but he tried to avoid it at Texas. He was better as a pursuit linebacker, and he will have to get better at taking on and shedding blocks in the NFL.
Pass Rush:
NFL prototype: Benardrick McKinney, Texans
Rashaan Evans
Darius Leonard
Roquan Smith
Micah Kiser
Leighton Vander Esch
Malik Jefferson
Josey Jewell
Oren Burks
Recap:
There aren't too many inside linebackers in the NFL who consistently rush the passer, but 3-4 defenses especially like to have interior linebackers who can blitz up the middle after the quarterback. This group has a lot of linebackers who are very good blitzers.
Perhaps the single part of the game that Evans does best is rush the passer. He is explosive off the edge and gives even good left tackles some problems. Evans closes on the quarterback in a blur and packs a serious punch when he gets there. Evans uses his speed and athleticism to dart by blockers or spin away from them. He also is smart about when he should fire off and chase down the quarterback. On many plays as an inside linebacker, Evans would read the coverage, and once he saw he was free, he would explode after the signal-caller. Evans will be a valuable linebacker to be a quarterback spy when going against a mobile dual-threat quarterback. As a pro, Evans could be a real weapon as a designated pass-rusher to rush off the edge in obvious passing situations with his natural rush skills.
Leonard also is a dangerous blitzer who closes on the quarterback quickly. With 21.5 sacks over his college career, Leonard obviously has a real nose for the quarterback. He probably won't be used to rush off the edge in the NFL, but he has the skills to put pressure on the quarterback and will be able to contribute some sacks if he is given the opportunity to blitz often.
Smith was a dangerous blitzer last year, notching 6.5 sacks. He uses his great speed to fire into the quarterback and chase them down with his burst to close. Kizer had 11.5 sacks the past two seasons and is a natural blitzer.
Vander Esch, Jefferson and Jewell were effective blitzers in college. They each had four sacks last year. All three are smart to fire gaps. Vander Esch and Jefferson also have the speed to close.
Burks wasn't really used as pass-rusher very much.
Comment...
NFL Picks
- Nov. 13
2019 NFL Mock Draft
- Nov. 8
2020 NFL Mock Draft
- Nov. 3
Fantasy Football Rankings
- Sept. 5
2019 NBA Mock Draft
- Aug. 13
NFL Power Rankings
- June 3