By Charlie Campbell,
@draftcampbell
Three years ago, we started a series of articles on why certain prospects went undrafted. In that series, I reach out to sources with NFL teams to find out why their organizations passed on drafting a given player, and/or, what were the reasons for other teams to pass on that prospect. We got a lot of positive reader feedback about the series, so we decided to expand in the genre to investigate why some prospects slid in the draft. A year later, we started the Why Slide? series, and this year, it is back. Feel free to email me requests for "Why the Slide?" and "Why Undrafted?" at
draftcampbell@gmail.com
. I can't promise to get to all of them, but I will do my best and definitely respond.
Over the past two seasons, Clemson quarterback Deshaun Watson was one of the stars of college football who led a high-scoring offense. One of the weapons who produced for Watson was his tight end Jordan Leggett. Leggett was a mismatch receiving option whom Watson didn't hesitate to throw to in clutch situations. At 6-foot-6, 258 pounds with quickness and athleticism, Leggett was projected to go on the second day of the draft and looked safe to be selected early on day three if he slipped out of the third round. However, Leggett dropped to the fifth round before coming off the board.
According to sources, Leggett graded out as a fifth-round pick. One of the big reasons for that was his blocking was resoundingly criticized by sources at multiple teams. Scouts didn't like what he did in that phase of the game and felt he really should have performed better there given his size. That really hurt his draft grade.
The New York Jets took Leggett early in the fifth round, and that was a good landing spot for him. They needed tight end help badly and could have addressed the position much sooner in the 2017 NFL Draft. Last season, the Jets landed a potential steal and a good reclamation project in Austin Seferian-Jenkins. He is a talented player, but has been unreliable. Leggett, on the other hand, gives the Jets a receiving option to pair with him. To help mitigate Leggett's weakness as a blocker, he can play the F - movement - tight end and Seferian-Jenkins can be the Y tight end in double-tight end sets. Leggett could be a mismatch problem as a bigger F tight end. He may never develop into a three-down starter in the NFL, but he has that caliber of skill set. At minimum, Leggett could turn into a quality backup and receiving tight end for New York.
Comment...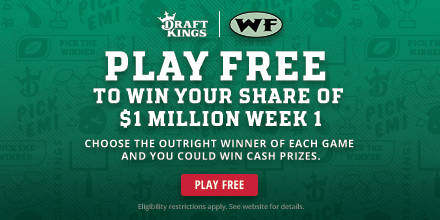 2019 NFL Mock Draft
- Sept. 13
Fantasy Football Rankings
- Sept. 5
2019 NBA Mock Draft
- Aug. 13
2020 NFL Mock Draft
- Aug. 1
NFL Power Rankings
- June 3
NFL Picks
- Feb. 4