By Charlie Campbell -
@draftcampbell
Solid Starter

Corey Davis, WR, Western Michigan - Round 1

The Titans needed to upgrade their receiving corps in the 2017 NFL Draft, and it was obvious that they had to improve their weapons for young franchise quarterback Marcus Mariota. With the fifth-overall pick in the draft thanks to their 2016 trade with the Rams, the Titans had a lot of receiving options between Davis, Clemson's Mike Williams, Washington's John Ross or Alabama's O.J. Howard. While other teams had the other options graded higher, Tennessee felt that Davis was the best option, and he definitely was a safe pick to turn into a good pro receiver for Mariota to work with for many years to come.
For the NFL, Davis is a well-rounded and polished receiver. His college head coach, P.J. Fleck, was the wide receivers coach with the Buccaneers before leaving for Western Michigan, and Fleck developed Davis well for the next level. Davis impressed evaluators with good route-running, reliable hands, and deceptive speed. They like his run-after-the-catch skills and size. Davis uses his stealthy speed and route-running to consistently get separation for his quarterback. He has steady hands and is dynamic after the catch. Davis is faster than one would expect, and there were plenty of plays where he pulled away from defenders in the open field. Davis improved his ability to win 50-50 passes as a senior and got better about using his size to his advantage.
Davis should be a solid pro receiver for many years to come in Tennessee as long as he stays healthy. He has a talented young quarterback who is an accurate passer, a tough running game to keep safeties honest, and a quality offensive line. While Davis may not become an elite No. 1 like Julio Jones or Antonio Brown, he is a safe pick to turn into a solid starter for Tennessee.
2016:
Jack Conklin, OT
2015:
Jalston Fowler, FB
2014:
Bishop Sankey, RB
2013:
Blidi Wreh-Wilson, CB
Most Likely To Bust

Taywan Taylor, WR, Western Kentucky - Round 3

Even though the Titans grabbed Davis in the top 10, they came back to address their receiving corps again in the third round with Taylor. At Western Kentucky, Taylor was massively productive in a college gimmick offense, but he has some limitations in his skill set for the next level. It wouldn't surprise me if Taylor has a hard time earning playing time over some of the other Tennessee receivers.
The 5-foot-11, 198-pounder fits best as a slot receiver. Perhaps he will prove to be capable of playing on the outside, but he definitely could have issues with many outside corners, who tend to have a combination of size and speed. The Titans also have other wide receivers who could make it hard for Taylor to earn playing time. Assuming Corey Davis is the No. 1 receiver, the group that Taylor will compete with includes Tajae Sharpe, Harry Douglas, Rishard Matthews and Tre McBride.
I think that Taylor could end up being limited to being a slot receiver, and I'm not sure if he can beat out players like Matthews and Sharpe. Of the Titans' early round picks, I think Taylor is the most likely to be a bust.
2016:
Kevin Dodd, DE
2015:
Dorial Green-Beckham, WR
2014:
Marqueston Huff, S
2013:
Zavier Gooden, LB
Potential Boom Pick

Adoree' Jackson, CB, USC - Round 1

Entering the offseason, one of the primary needs for the Titans was finding a potential No. 1 cornerback for their pass defense. Tennessee failed at trying to sign A.J. Bouye, but the team had an extra of another first-round choice to use in the 2017 NFL Draft's superb class of cornerback talent. The Titans were able to come away with a potential future No. 1 cornerback in Jackson, and he is a good fit for their division.
Jackson is a natural cover corner with speed, quick feet, and agility. He is very fluid and does a superb job of running the route with receivers to prevent them from gaining separation. He keeps receivers from coming open and is quick to recover if they get a step. Jackson also has nice hips to turn and run downfield with speed receivers. Beyond pass coverage, Jackson is a willing run defender who will contribute to the ground defense and tackle.
Jackson's phenomenal ball skills really stand out. He is very skilled to slap passes away and times his contact well, while still being a threat to pick off the pass. Sources say they like how Jackson plays the ball well, particularly in flight. He also has excellent hands and is a dangerous threat to pick passes off. When he gets the ball in his hands, Jackson is dangerous to rip off big returns. His speed and elusiveness in the open field is very impressive. Those things are also what makes him a dynamic punt returner. Jackson is very fast, has good vision, and follows his blocks well. Once in the open field, he hits the afterburners and defenders can't catch him from behind.
Given his experience, Jackson should be able to start quickly. His skill set makes him a good fit for covering some intra-division receivers like the Colts' T.Y. Hilton, Jaguars' Marqise Lee and Texans' Will Fuller - although Fuller gave Jackson problems in USC/Notre Dame matchups. Jackson could be a No. 1 corner for Tennessee with Pro Bowl potential as a cover corner.
2016:
Derrick Henry, RB
2015:
Marcus Mariota, QB
2014:
Taylor Lewan, OT
2013:
Chance Warmack, G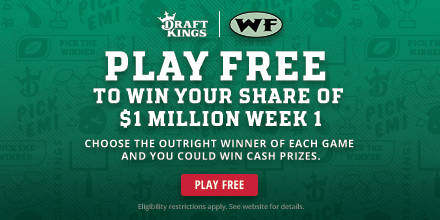 Future Depth Player

Jonnu Smith, TE, Florida International - Round 3

The Titans took an interesting player in Smith during the third round of the 2017 NFL Draft. The 6-foot-2, 245-pounder is a potential receiving tight end who could create some plays in the passing game. He is a quick, athletic receiving tight end who has the potential to serve as a mismatch weapon. As a pro, Smith isn't the biggest of player to be a blocker and a three-down starting tight end, but Smith could be dangerous receiving tight end who is a solid rotational player and contributor. He could be a nice value pick as a role player for Tennessee.
2016:
Tajae Sharpe, WR
2015:
David Cobb, RB
2014:
Zach Mettenberger, QB
2013:
Justin Hunter, WR
Walt's 2017 NFL Draft Grades:
5. Corey Davis, WR, Western Michigan: D Grade
The Titans got this pick for free via the Jared Goff trade, so it's a bonus. However, this is way too early for Corey Davis. He fills a need, but we spoke to a team wanting a receiver in the second round that wasn't even going to consider Davis because of his durability issues. This is a major reach, and if the Titans were so focused on picking Davis, they should've traded down, no matter what they received in return. So many better prospects were available, but at least Tennessee gave Marcus Mariota a weapon to work with.
18. Adoree Jackson, CB, USC: B Grade
I had Adoree Jackson going to the Titans, so I definitely think he fits the range at No. 18 overall. Some had Jackson falling into the late 20s, which I thought was crazy, given his talent level. However, O.J. Howard fell right into Tennessee's lap, so I think the Titans should've taken the extremely talented tight end. He would've provided a great intermediate weapon for Marcus Mariota for the next dozen years. That said, Tennessee did take Corey Davis earlier, so I understand why they'd want to add a defensive player, and Jackson fills a huge need. He'll also be a big weapon on special teams.
72. Taywan Taylor, WR, Western Kentucky: C Grade
The Titans reached when they took their first receiver, and they moved up for their second. I'm not thrilled with either pick, but I don't hate this selection. Taywan Taylor makes sense as a third-round selection, and Tennessee had to keep adding talent around Marcus Mariota.
100. Jonnu Smith, TE, Florida International: A Grade
If this were a weaker tight end class, Jonnu Smith could've been taken 20-30 selections earlier than this. Smith is a very athletic player who was highly productive in college. He also blocks well, so there are very few holes in his game. The Titans needed to find a tight end to eventually take over for Delanie Walker, and Smith could be a nice weapon for Marcus Mariota in 2018 and beyond.
155. Jayon Brown, LB, UCLA: C+ Grade
Jayon Brown was extremely productive at UCLA, and based on his play, he could've gone in the third round. However, Brown is undersized and could really struggle in run support, so I had him slotted in the sixth frame. At the very worst, he projects as a solid special-teams player.
217. Corey Levin, G, UT-Chattanooga: C Grade
I had Corey Levin as a fringe draftable prospect, so I'm not a fan of taking him at the end of the sixth round. It's not the worst thing, but Levin will need to translate his skills from 1-AA to the NFL. He could be a decent backup at best.
227. Josh Carraway, DE/OLB, TCU: B Grade
I had Josh Carraway in the fifth round of one of my mock drafts, but he was in the seventh frame (or out of it) otherwise. Carraway was productive at TCU, but didn't test very well. That hurt, given that he's on the small side (6-3, 242). Perhaps he can emerge as a situational pass-rusher at some point.
236. Brad Seaton, OT, Villanova: B Grade
Brad Seaton garnered a lot of interest late in the draft process, and I had him projected to go around this range. This pick makes sense to me, as Seaton has the potential to be a solid backup tackle in the NFL.
241. Khalfani Muhammad, RB, California: C Grade
I'm not sure where Khalfani Muhammad fits with the Titans. He's not really an offensive football player, as he is a track star, and he also struggled on special teams during his time at California. I don't see him cracking the roster.
2017 NFL Draft Team Grade: B-
. Follow Walter
@walterfootball
for updates.
Tennessee Titans Season Preview
Comment...
2019 NFL Mock Draft
- Sept. 13
Fantasy Football Rankings
- Sept. 5
2019 NBA Mock Draft
- Aug. 13
2020 NFL Mock Draft
- Aug. 1
NFL Power Rankings
- June 3
NFL Picks
- Feb. 4