Top Fantasy Quarterbacks:
Aaron Rodgers: 27-of-38, 342 yards. 3 TDs. 4 carries, 11 rush yards. 1 rush TD.
Tony Romo: 26-of-43, 416 yards. 4 TDs.
Drew Brees: 37-of-53, 446 yards. 3 TDs.
Matt Ryan: 25-of-32, 279 yards. 4 TDs. 2 carries, 25 rush yards.
Joe Flacco: 25-of-36, 309 yards. 2 TDs. 3 carries, -10 rush yards. 1 rush TD.
Russell Wilson: 15-of-21, 171 yards. 4 TDs, 1 INT. 6 carries, 29 rush yards.
Peyton Manning: 30-of-43, 339 yards. 3 TDs, 1 INT.
Cam Newton: 18-of-29, 170 yards. 1 TD, 1 INT. 12 carries, 60 rush yards. 1 rush TD.
Ryan Tannehill: 13-of-25, 130 yards. 2 TDs. 6 carries, 44 rush yards.
Top Fantasy Running Backs:
Reggie Bush: 19 carries, 65 yards. 1 TD. 4 catches, 42 rec. yards. 2 rec. TDs.
Jamaal Charles: 22 carries, 226 yards. 1 TD. 1 fumble.
Marshawn Lynch: 26 carries, 111 yards. 1 TD. 2 catches, 19 rec. yards. 1 rec. TD.
Ryan Grant: 20 carries, 80 yards. 2 TDs. 1 catch, 34 rec. yards.
Ray Rice: 24 carries, 107 yards. 6 catches, 51 rec. yards. 1 rec. TD.
Shonn Greene: 14 carries, 38 yards. 2 TDs. 2 catches, 42 rec. yards.
Chris Wells: 4 yards. 3 TDs. 1 fumble.
C.J. Spiller: 22 carries, 138 yards. 4 catches, 35 rec. yards.
Alfred Morris: 22 carries, 91 yards. 1 TD. 1 catch, 17 rec. yards.
Matt Forte: 12 carries, 88 yards. 1 TD.
Darren Sproles: 9 carries, 48 yards. 7 catches, 104 rec. yards.
Pierre Thomas: 7 carries, 16 yards. 7 catches, 61 rec. yards. 1 rec. TD.
Steven Jackson: 19 carries, 81 yards. 1 TD.
Knowshon Moreno: 22 carries, 78 yards. 5 catches, 49 rec. yards.
Bernard Pierce: 14 carries, 123 yards.

Top Fantasy Receivers:
Dez Bryant: 9 catches, 224 yards. 2 TDs.
Roddy White: 8 catches, 153 yards. 2 TDs.
Calvin Johnson: 11 catches, 225 yards. 1 fumble.
Mike Williams: 7 catches, 132 yards. 1 TD.
Eric Decker: 6 catches, 65 yards. 2 TDs.
Jeremy Maclin: 8 catches, 116 yards. 1 TD.
Doug Baldwin: 4 catches, 53 yards. 2 TDs.
Demaryius Thomas: 9 catches, 102 yards. 1 TD.
James Jones: 7 catches, 100 yards. 1 TD.
Wes Welker: 10 catches, 88 yards. 1 TD.
Antonio Brown: 5 catches, 97 yards. 1 TD.
Marques Colston: 10 catches, 153 yards.
Torrey Smith: 5 catches, 88 yards. 1 TD.
Reggie Wayne: 5 catches, 81 yards. 1 TD.
Justin Blackmon: 7 catches, 79 yards. 1 TD.
Danario Alexander: 3 catches, 69 yards. 1 TD.
Brandon Marshall: 6 catches, 68 yards. 1 TD.
Julio Jones: 7 catches, 71 yards. 1 TD.
Randall Cobb: 3 catches, 62 yards. 1 TD.
Greg Little: 6 catches, 58 yards. 1 TD.
Top Fantasy Tight Ends:
Lance Kendricks: 4 catches, 119 rec. yards. 1 rec. TD.
Delanie Walker: 4 catches, 54 rec. yards. 1 rec. TD.
Antonio Gates: 2 catches, 44 rec. yards. 1 rec. TD.
Kyle Rudolph: 3 catches, 39 rec. yards. 1 rec. TD.
Jimmy Graham: 7 catches, 88 rec. yards.

Top Fantasy IDP:
Julius Peppers: 5 tackles, 3 sacks, 1 forced fumble.
Kendall Reyes: 5 tackles, 3.5 sacks.
Cortez Allen: 7 tackles, 2 INTs, 1 forced fumble.
Geno Atkins: 6 tackles, 2.5 sacks, 1 forced fumble.
Shaun Phillips: 4 tackles, 2.5 sacks, 1 forced fumble.
Charles Tillman: 8 tackles, 1 INT, 1 TD.
Janoris Jenkins: 6 tackles, 1 INT, 1 TD.
Ryan Kerrigan: 5 tackles, 2 sacks, 1 forced fumble.
Richard Sherman: 5 tackles, 1 INT, 1 TD.
Darius Butler: 1 tackle, 1 INT, 1 TD.
Leon Hall: 0 tackle, 1 INT, 1 TD.
Lawrence Timmons: 10 tackles, 2 sacks.
A.J. Hawk: 7 tackles, 2 sacks.
Corey Liuget: 5 tackles, 2 sacks.
Patrick Chung: 4 tackles, 2 sacks.
Marcell Dareus: 4 tackles, 2 sacks.
Elivs Dumervil: 4 tackles, 2 sacks.
William Hayes: 4 tackles, 2 sacks.
Quntin Mikell: 11 tackles, 1 sack, 1 forced fumble.
Luke Kuechly: 13 tackles, 1 INT.
London Fletcher: 12 tackles, 1 INT.
James Laurinaitis: 12 tackles, 1 INT.
NaVorro Bowman: 16 tackles.
Craig Robertson: 14 tackles.

Fantasy Scrubs of the Week:
Arian Foster: 10 carries, 15 yards. 2 catches, 14 rec. yards. 1 fumble.
Brandon Weeden: 12-of-19, 104 yards. 3 carries, 4 rush yards.
BenJarvus Green-Ellis: 15 carries, 14 yards.
Frank Gore: 6 carries, 28 yards.
Danny Amendola: 2 catches, 5 yards. 1 fumble.
Hakeem Nicks: 0 catches, 0 yards.
Josh Gordon: 1 catch, 7 yards.
Mike Wallace: 1 catch, 13 yards.
Denarius Moore: 3 catches, 12 yards.
Victor Cruz: 3 catches, 21 yards.
Steve Johnson: 4 catches, 44 yards. 1 fumble.
T.Y. Hilton: 2 catches, 34 yards.
Chris Givens: 3 catches, 38 yards.
2012 NFL Power Rankings: Week 17 - Top 10
Follow
@walterfootball
for updates.
Denver Broncos (12-3) - Previously: #4 - I think the Broncos are the best team in the league. Peyton Manning is playing some of the best football of his career, while the defense has been extremely dominant. Yes, Denver has beaten up on numerous cupcakes, but it actually blew most of those teams out, unlike the Falcons, Patriots and Texans who let crap opponents hang around.

I have to make note of this: My girlfriend, Awesome Girl Who Loves Football, went to the Broncos-Browns game with her family. She sat behind a ridiculous woman worthy of being in Jerks of the Week. Here were Awesome Girl Who Loves Football's observations of her:

The lady in front of us was a mom and she was kinda chubby, but she kept screaming dumb things like when the Broncos had an incomplete pass she shouted, "There's no flag on that??" and if there was a penalty on the Broncos, she complained. That's all normal stuff but she was really especially obnoxious and kept standing up and screaming at random things, and whenever they played music in the stadium she stood up and shook her a** right in front of my siblings and me. We were like umm... yeah really weird. She also kept screaming "BULLS***!!" and her 10-year-old son was right next to her. I guess she didn't care about him hearing that. What was funny is he looked so used to it. It was all normal for him.


Seattle Seahawks (10-5) - Previously: #7 - Yes, the Seahawks are No. 2. They're unbelievably potent at home, but I believe they can win anywhere. A team that scores 150 points in three weeks has to be one of the top Super Bowl contenders. Seattle is one of the few teams that is balanced offensively and defensively, and it'll only get better when A) Brandon Browner returns from suspension and B) Russell Wilson gains even more experience. Imagine how lethal Wilson will be in the future if the front office finds a legitimate No. 1 receiver for him.

The one frustrating moment for Seahawk fans on Sunday night had to be the bogus penalty on Kam Chancellor's hit on Vernon Davis. It was completely clean, and there's no way it should not have been an infraction. Here's a possible solution: How about having someone upstairs who monitors these hits and signals down to the official if it should be a penalty? That would take like 10 seconds, but I think it'd totally be worth it.


New England Patriots (11-4) - Previously: #2 - Tom Brady needs to stop it with opening 3-of-10 with two picks like he did against the Jaguars. This has to be frustrating for New England fans, but at least they get to laugh at what's going on with the stupid Jets.

I called Rex Ryan on Monday and set up an interview with him...

Me: Hey Rex, thanks for agreeing to do this interview even though I've criticized you so much over the past few months.

Rex Ryan: Oh, no problem, Walt. I'm always willing to help a fellow fat guy out.

Me: That's mighty nice of you. Rex, let's set the record straight - is Greg McElroy your starting quarterback next week?

Rex Ryan: Oh, absolutely. Greg did a phenomenal job last week. We didn't get the W, but I'm real proud of him.

Me: Proud of him? He threw an interception and took 11 sacks. You needed trick plays to move the football.

Rex Ryan: Yeah, but those trick plays wouldn't have been possible if it wasn't for Greg. And as for the sacks, those are just a part of the game, Walt. I've read that every quarterback takes sacks.

Me: But don't you think that a more mobile quarterback like Tim Tebow would help mask some of your offensive line's deficiencies?

Rex Ryan: In theory, yes, but Tebow looks terrible in practice, so he can't play. Greg can play. Mark can play too, but it's Greg's turn.

Me: But Tebow was awful in practice last year as well. That's just how he is. He's a gamer. How do you not see that?

Rex Ryan: Look, Walt, you are not an NFL coach. I am. Believe me when I say that Greg and Mark give us the best chance to win. Tim does not allow us to "ground and pound."

Me: But you're 6-9! And Tebow actually improves your running game, so you'll be able to "ground and pound" with him!

Rex Ryan: Oh, really? How do you know?

Me: What do you mean, how do I know? Opposing defenses have to respect his running ability, which will open up opportunities for Shonn Greene and Bilal Powell. How do you not know this?

Rex Ryan: Oh... I... well, let me admit something. I don't know anything about offense, so I was just going by what people were writing about on message boards, What you're saying makes sense though. I'll have to post your theory and see what JetsRule28 and NamathFan555 have to say about this.

Me: Are you serious? You're that clueless about offense?

Rex Ryan: Yeah, it feels good to finally admit that. I just assumed that we did random things when we didn't have the ball. I didn't even know about this thing called a "screen pass" until three weeks ago. It's really cool, Walt. Thanks for sharing your info about Tebow with me.

Me: No problem, Rex. Does this mean you'll be starting Tebow on Sunday?

Rex Ryan: Well, let me see what my forum friends say and then I'll get back to you.

Me: Ugh.


Green Bay Packers (11-4) - Previously: #5 - I said it last week, and I'll say it again: The Packers will continue to improve as they keep getting their key defensive players back from injury. Charles Woodson will be returning soon. If the offensive line holds up, Green Bay could easily make a Super Bowl run.


Atlanta Falcons (13-2) - Previously: #6 - The Falcons seem happy that they've wrapped up homefield advantage, but I'm not sure that this is a good thing. Four of the five previous No. 1 seeds in the NFC have lost in the divisional round, with the lone exception being the Saints, who arguably should have gone down to the Vikings in the NFC Championship.

I have nothing new to write about the Falcons. They can't run the ball or stop the rush, and they can't consistently get to the quarterback. They certainly can make a Super Bowl run, but they have way more flaws than the four teams listed ahead of them.

For more of the Falcons, check out some of the hate mail in the Cleveland capsule below.


Houston Texans (12-3) - Previously: #3 - The Texans put little effort into Sunday's game, but there are still major concerns. If they can't run the ball or throw to their tight ends, how can they score? Andre Johnson can't do everything on his own. Maybe Suzy Kolber was right to shriek, "OMG WHAT IS WRONG WITH THE TEXANS!?!?!? OMG!!!" prior to last week's game.


San Francisco 49ers (10-4-1) - Previously: #1 - It's being reported that the 49ers may have lost Justin Smith for the playoffs. That's huge. San Francisco's defense is not the same without him. Not even close. That's why I've dropped the Niners to No. 7.

One thing to note: Remember that Frank Gore fumble that was somehow recovered by Joe Staley? My big-money fantasy touchdown league was decided on that play. Friend and forum mod Body Burner was playing against someone who had Gore. He lost by one point. Gore's fumble would have deducted one point from Body Burner's opponent, and Body Burner had the tie-breaker.

How much does that suck? Of course, it's just karma, as Body Burner was able to defeat me in the semi-final because Tom Brady slid down at the one-inch line instead of diving into the end zone. A Brady score on that play would have given me the victory. I'm still having nightmares about that.


Washington Redskins (9-6) - Previously: #8 - Not having Robert Griffin at 100 percent didn't matter against the Eagles. Fortunately, it may not matter against the Cowboys either based on how terribly their defense is playing.

Tony Romo, however, is having a great season. He's so good, in fact, that there are two of him on the roster. Don't believe me? Check out this SportsNation poll, posted by forum member WhatDoYouWant711:




Baltimore Ravens (10-5) - Previously: #9 - Where's that come from? Are the Giants that bad, or have the Ravens somehow rejuvinated themselves? I guess we'll find out soon.

The major takeaway from Sunday's blowout victory was how many times Baltimore ran the ball. This makes me happy because Ray Rice deserves tons of touches, but it also makes me sad because the Cam Cameron and Andy Reid We Have Awesome Running Backs but Don't Use Them Club will feature two members who don't have job next week.


Minnesota Vikings (9-6) - Previously: #16 - If the Vikings had a consistently competent quarterback and a healthy Percy Harvin, they'd be a top-five team; if not a top-three squad. It's just a shame that they're limited by Christian Ponder and a terrible receiving corps.

Ponder at least has a solid tight end in Kyle Rudolph. Speaking of Rudolph, he is part of this week's anti-ESPN rant. I found this blurb in ESPN's fantasy rankings recently: "Rudolph, despite hauling in five touchdowns in five weeks -- and receiving Matthew Berry's constant endorsement -- is still owned in only 73.4 percent of ESPN leagues. What does a guy have to do?"

I hate when Berry and the other ESPN people go, "OMG Player X is owned in only 55 percent of leagues OMG OMG OMG!!!" Ugh. Stop it. He's available in 26.6 percent of leagues because those leagues feature dormant fantasy owners who don't set their lineup or perform waivers. I guarantee that Rudolph isn't available in any legitimate money league.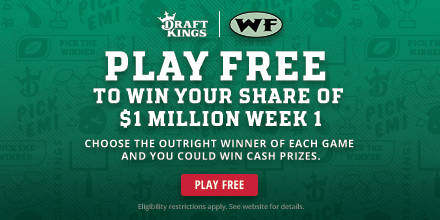 2012 NFL Power Rankings: Week 17 - Bottom 10


32. Kansas City Chiefs (2-13) - Previously: #32 - Forum mod VBSiena posted this:

Holy s***, what a stat! No quarterback drafted by the Kansas City Chiefs has won a game for them since 1987.

List includes:

Doug Hudson-1987
Danny McManus- 1988
Mike Elkins- 1989
Matt Blundin- 1992
Steve Matthews- 1994
Steve Strenstrom-1995
Pat Barnes- 1997
James Killian- 2005
Brodie Croyle- 2006
Ricky Stanzi- 2011

Amazing. I'd ask why Romeo Crennel doesn't want to give Stanzi a shot, but that ship has sailed.

31. Oakland Raiders (4-11) - Previously: #30 - A couple of quotes by two prominent Raiders:

- Tommy Kelly: "We try to put their quarterback out of the game. You don't try to do nothing illegal, but you see someone put your quarterback out, it kind of makes you want to put theirs out."

Wait, what? "Do nothing illegal?" You and your teammates spent the entire afternoon taking shots at Cam Newton! You didn't even try to win the game - the only thing you cared about was knocking Newton out! Kelly is such a lethargic bum and a complete thug. I hope no one signs him after he's cut.

- Dennis Allen: "We don't feel like [Terrelle Pryor is] ready to be the backup quarterback yet, and we feel like Matt [Leinart] would give us the best chance."

OK. Because a checkdown-happy, movie star-wannabe quarterback is better than an athletic (but raw) signal-caller with upside. I'd call Allen an idiot, but he's just a little kid. He'll undoubtedly obtain more knowledge of football as he enters manhood.

30. Arizona Cardinals (5-10) - Previously: #28 - The Cardinals have finally found a quarterback who can get the ball to Larry Fitzgerald! Huzzah!

Speaking of Arizona signal-callers, someone posted that they miss the Adventures of Derek Anderson's Magical Flask, so without further ado...

Derek Anderson: Heyyyyzzz newww ggyyuuuyy hic! Havveee a ssiippp frroommm thiisiss fllassk hic!

Ryan Lindley: Yeeeeahahh mannnn issss gooooood ssssshhiiieeeeettt.

John Skelton: Illllll giiittss yyeewwww rrreeelallallll ffffffuuxxxxxx uupppp! Hic!

Kevin Kolb: Illll eevvvann makkkee yeewww nooottt reeeccoovvvurr frrrromm injjjjurresss hic!

Derek Anderson: Juuussss ooonnnneee llliiilll ssssiipp hic!

Brian Hoyer: Is this what quarterbacks in Arizona do all day? Wow. We never drank on the job in New England. You guys are pathetic.

29. Jacksonville Jaguars (2-13) - Previously: #31 - Chapter 57 of Mike Mularkey's upcoming book, 101 Ways to Lose a Football Game After Establishing a Big Lead:

You know what would be the best way to really frustrate your fans? Jumping out to a double-digit lead against the Patriots and then blowing it in epic fashion. New England is such a class organization, so leading by 10 will undoubtedly give your team's supporters hope for the future - hope that you can then crush with apparent stupid decision-making in the second half. How do you blow a 10-point lead to the Patriots? Keep going for it on fourth down, of course, even when it's logical to kick a field goal. Yes - even if it's 4th-and-10 and you couldn't convert from the half-inch line. That's a brilliant way to lose after establishing a 10-point lead!

28. New York Jets (6-9) - Previously: #27 - I saw the following headline on Rotoworld and nearly spit my soda at the laptop monitor:

According to the New York Post, the Jets were "shocked" at how poorly Tim Tebow played in practices soon after the team traded for him.

Wow. The Jets are idiots. Such idiots. Let's use a meme to explain why:



27. Tennessee Titans (5-10) - Previously: #26 - The Titans are pathetic. Losing 55-7 is inexcusable, and Mike Munchak needs to go.

It's time for the Adventures of Stupid Vince and Senile Bud! In this week's episode...

Bud Adams: Man servant, I am extrmeley confused. I need you to help me understand something.

Vince Young: OK ha I try to helps but I always getting confuseded too ha.

Bud Adams: It's OK, man servant. I'm confident we can figure this out together. Look at the score of Sunday's game. It says Packers 55, Titans 7. I think they made a mistake. It's obvious that the newspaper guys wrote down the speed limit on a highway instead of the real score.

Vince Young: Derrr, I no thinks is mistaking. Remember we watchinged game together and green team score lot of times.

Bud Adams: Impossible! I didn't watch the game. I was celebrating my 33rd birthday. Man servant, tell me why they wrote the speed limit!

Vince Young: Derrr, I confusinged again because every road I drivinged have differented speed limiteds. One road say 40. One road say 30. One road say 20. One road say 10. One road say 0. I no know how fast I need drivinged.

Bud Adams: Yes, yes! I am always confused too. I am always stressed out about my horse and buggy exceeding the speed limit.

Vince Young: Derrr, I no understandinged again. Horse I see on TV animal that run around circle in race. But what do horse have to do with car? And bug even more confusings.

Bud Adams: Buggy, man servant. You ride in a buggy.

Vince Young: Derrr, I no know I can ride on bug. I look on bug and he real small but maybe I can ride ha. I go now ride bug.

Bud Adams: No, man servant, you must tell me what the real score of last night's game was first!

26. Tampa Bay Buccaneers (6-9) - Previously: #21 - I'm glad the Buccaneers are in my bottom 10 because that gives me a chance to share this e-mail I received from an angry Tampa Bay fan:



25. Philadelphia Eagles (4-11) - Previously: #29 - Nick Foles' broken hand would make me feel better about his poor throw to Jeremy Maclin for what would have been the tying score if I were an Eagles' fan. Unfortunately, he's out for Week 17, meaning QB Dog Killer will take the reins one final time.

Speaking of QBDK, another Rotoworld blurb I need to comment on:

According to "sources," Vick would only considering signing with the Jets if he were "paid more than (Mark) Sanchez," making it clear he was No. 1 on the depth chart.

It's good to know that some things never change. QBDK is just as arrogant and delusional as ever. How vain is he to ask to be paid more than the other quarterback on the roster? And how misguided is he that he thinks he's good enough to make such demands? The only difference between QBDK and Sanchez is the former's scrambling ability, which is not nearly what it used to be. Both are major turnover machines, so I can't see the Jets improving with him.

24. Buffalo Bills (5-10) - Previously: #23 - I learned Monday that the Bills can save nearly $500,000 against the salary cap by cutting Ryan Fitzpatrick after this season.

Bills' fans have to be thrilled about this. They can finally say farewell to their mediocre starting quarterback and cheer for the next mediocre quarterback Buddy Nix finds.

23. Cleveland Browns (5-10) - Previously: #24 - The Browns had no chance against a completely zoned-in Peyton Manning, so I won't say anything bad about them this week. So, with that in mind, it's time for Power Rankings Hate Mail:

quit you're dick-suck-a-thon on the steelers

Done. I will now give head to another undeserving team.

Anyone else not surprised at all that the Giants didn't fall out of the top 10 by getting SPANKED by the Falcons? Typical Walt.

That's because I'm all about dick-suck-a-thons and a**-spank-a-thons. I'm kinky like that.

Holy shizznit Walt. I didn't think you were one of the idiots who actually believed the "no playoff wins" argument, but your idiocy rears it's ugly head again. Don't you realize that the "no playoff wins" argument is just a narrative trick? Or do you actually think that's how games are won or lost? So only playoff success breeds playoff success? What sense does that make? What about Aaron Rodgers before 2010? What about Peyton Manning in his first 3 attempts? Walt, if you brought up the fact that--even though the Falcons put it together this week--they still had issues on 3rd and short, and they still surrendered a YPC that's far too high for a team that wants to be considered contenders, I would nod my head in agreement. Instead, you're spouting the same thing that the half-literate nfl.com idiots that you make fun of regularly here probably would. I expect more from you Walt. Not sure why, but I do.

Hey, hey, hey, I'm one of these illiterate NFL.com idiots. But in all seriousness, it's part of it. Winning in the playoffs is difficult. Aaron Rodgers' first victory was his hardest if you recall. The Packers barely snuck by the Eagles even though QB Dog Killer didn't understand what Dom Capers was doing. Peyton Manning, meanwhile, needed to defeat an inept Jake Plummer to get the ball rolling in January (and eventually February).

I've mentioned Atlanta's deficiencies before, but the lack of playoff success can't be ignored. Matt Ryan needs an easy second-round matchup to gain postseason confidence. I believe it'll eventually happen, but it might not be this year because his team has a ton of holes.


2012 NFL Power Rankings: The Rest:
11. Chicago Bears (9-6). Previously: #12
12. Cincinnati Bengals (9-6). Previously: #15
13. Indianapolis Colts (10-5). Previously: #13
14. New Orleans Saints (7-8). Previously: #17
15. Miami Dolphins (7-8). Previously: #19
16. New York Giants (8-7). Previously: #10
17. Dallas Cowboys (8-7). Previously: #11
18. Carolina Panthers (6-9). Previously: #18
19. Pittsburgh Steelers (7-8). Previously: #9
20. St. Louis Rams (7-7-1). Previously: #20
21. San Diego Chargers (6-9). Previously: #25
22. Detroit Lions (4-11). Previously: #22
Run Defenses, Pass Defense, Pass Protection:
Something new this year - I'm keeping track of precise run defense, pass defense and pass protection rankings in Excel. The benefit to this is that it'll be broken down by week. Here are the download links:
2012 NFL Defensive Rankings Spreadsheet
(2007 Excel)
2012 NFL Defensive Rankings Spreadsheet
- (1999-2003 Excel)
NFL Picks
- Sept. 22
2019 NFL Mock Draft
- Sept. 20
Fantasy Football Rankings
- Sept. 5
2019 NBA Mock Draft
- Aug. 13
2020 NFL Mock Draft
- Aug. 1
NFL Power Rankings
- June 3
---
---
WalterFootball.com is part of the NESN digital network.
Support Walt's Other Site:

Sales Tips and Sales Advice - Tons of sales tips, sales techniques and sales advice, including a Sales Mock Draft: The 32 Worst Things You Can Do in Sales.

; ;
!-- BEGIN TH FUSION CODE --> This is a 300x250 left-center Adhesion unit firing on Desktop and tablet only