Top Fantasy Quarterbacks:
Cam Newton: 23-of-35, 287 yards. 2 TDs. 9 carries, 116 rush yards. 1 rush TD.
Nick Foles: 32-of-51, 381 yards. 2 TDs. 3 carries, 27 rush yards. 1 rush TD.
Tom Brady: 21-of-35, 296 yards. 4 TDs.
Ben Roethlisberger: 22-of-42, 285 yards. 3 TDs, 1 INT. 5 carries, 31 rush yards. 1 fumble.
Eli Manning: 22-of-35, 259 yards. 4 TDs, 2 INTs.
Matt Ryan: 34-of-49, 342 yards. 2 TDs, 1 INT.
Philip Rivers: 21-of-41, 200 yards. 3 TDs.
Matt Stafford: 27-of-45, 264 yards. 1 TD, 1 INT. 1 rush TD. 1 fumble.
Colin Kaepernick: 18-of-23, 185 yards. 6 carries, 53 rush yards. 1 rush TD.
Joe Flacco: 16-of-21, 182 yards. 3 TDs, 1 INT. 1 fumble.

Top Fantasy Running Backs:
Marshawn Lynch: 11 carries, 128 yards. 3 TDs.
Knowshon Moreno: 32 carries, 119 yards. 1 TD. 4 catches, 48 rec. yards.
Jamaal Charles: 18 carries, 165 yards. 1 TD.
David Wilson: 13 carries, 100 yards. 2 TDs.
Darren Sproles: 5 carries, 56 yards. 1 TD. 4 catches, 28 rec. yards. 1 rec. TD.
Ray Rice: 20 carries, 121 yards. 1 TD. 3 catches, 15 rec. yards.
Doug Martin: 28 carries, 128 yards. 1 TD.
DeAngelo Williams: 17 carries, 56 yards. 2 catches, 56 rec. yards. 1 rec. TD.
Alfred Morris: 23 carries, 122 yards. 1 TD. 1 fumble.
Trent Richardson: 18 carries, 42 yards. 2 TDs.
Montell Owens: 14 carries, 91 yards. 1 TD. 1 catch, 11 rec. yards.
Arian Foster: 15 carries, 46 yards. 1 TD. 4 catches, 39 rec. yards.
Frank Gore: 12 carries, 63 yards. 1 TD. 2 catches, 22 rec. yards.
Bilal Powell: 19 carries, 78 yards. 1 TD.
Shonn Greene: 20 carries, 77 yards. 1 TD.

Top Fantasy Receivers:
Mike Wallace: 7 catches, 112 yards. 2 TDs.
Brandon Marshall: 10 catches, 160 yards. 1 TD.
Danario Alexander: 7 catches, 88 yards. 2 TDs.
Anquan Boldin: 3 catches, 78 yards. 2 TDs.
Vincent Jackson: 6 catches, 131 yards. 1 TD.
Victor Cruz: 8 catches, 121 yards. 1 TD.
Roddy White: 9 catches, 117 yards. 1 TD.
Jeremy Maclin: 9 catches, 104 yards. 1 TD.
Brandon Gibson: 6 catches, 100 yards. 1 TD.
Brandon Lloyd: 7 catches, 89 yards. 1 TD.
Pierre Garcon: 5 catches, 87 yards. 1 TD.
Kenny Britt: 8 catches, 143 yards.
Darrius Heyward-Bey: 5 catches, 82 yards. 1 TD.
Jason Avant: 7 catches, 133 yards.
Hakeem Nicks: 4 catches, 67 yards. 1 TD.
Julio Jones: 5 catches, 66 yards. 1 TD.
Donte Stallworth: 1 catch, 63 yards. 1 TD.
Reggie Wayne: 6 catches, 64 yards. 1 TD.
Calvin Johnson: 10 catches, 118 yards.
Alshon Jeffery: 3 catches, 57 yards. 1 TD.

Top Fantasy Tight Ends:
Aaron Hernandez: 8 catches, 58 rec. yards. 2 TDs.
Greg Olsen: 4 catches, 55 rec. yards. 1 TD.
Clay Harbor: 6 catches, 52 rec. yards. 1 TD.
Dennis Pitta: 5 catches, 46 rec. yards. 1 TD.
Anthony McCoy: 3 catches, 105 rec. yards.

Top Fantasy IDP:
Richard Sherman: 2 tackles, 2 INTs, 1 TD.
Stevie Brown: 8 tackles, 2 INTs, 1 forced fumble.
Harrison Smith: 6 tackles, 1 INT, 1 TD.
Will Witherspoon: 5 tackles, 1 INT, 1 TD.
Elbert Mack: 0 tackle, 1 INT, 1 TD.
Bobby Wagner: 8 tackles, 2 INTs.
Michael Brockers: 7 tackles, 1.5 sacks, 1 forced fumble.
Reggie Nelson: 5 tackles, 1 sack, 1 INT.
Anthony Spencer: 11 tackles, 2 sacks.
Michael Bennett: 4 tackles, 2 sacks.
Tamba Hali: 4 tackles, 2 sacks.
Karl Klug: 2 tackles, 2 sacks.
Quentin Jammer: 3 tackles, 1 TD.
Malcolm Smith: 3 tackles, 1 TD.
David Harris: 10 tackles, 1 sack.
Ernie Spencer: 10 tackles, 1 sack.
Luke Kuechly: 16 tackles.
Perry Riley: 15 tackles.
Paris Lenon: 13 tackles.
Jasper Brinkley: 12 tackles.

Fantasy Scrubs of the Week:
Bryce Brown: 12 carries, 6 yards. 2 catches, 6 rec. yards.
John Skelton: 11-of-22, 74 yards. 4 INTs. 2 carries, 2 rush yards. 1 fumble.
Christian Ponder: 11-of-17, 91 yards. 1 INT. 4 carries, 0 rush yards.
Mark Sanchez: 12-of-19, 111 yards. 3 carries, 11 rush yards. 1 fumble.
Brady Quinn: 10-of-21, 159 yards. 1 INT. 1 carry, 4 rush yards.
Fred Jackson: 9 carries, 14 yards. 5 catches, 16 rec. yards. 1 fumble.
Ahmad Bradshaw: 11 carries, 33 yards.
Larry Fitzgerald: 1 catch, 2 yards.
Torrey Smith: 1 catch, 21 yards.
Lance Moore: 1 catch, 26 yards.
Greg Jennings: 1 catch, 27 yards.
Brian Hartline: 2 catches, 34 yards.
Sidney Rice: 2 catches, 35 yards.
2012 NFL Power Rankings: Week 15 - Top 10
Follow
@walterfootball
for updates.
New England Patriots (10-3) - Previously: #2 - Here's a recap of Patriots 42, Texans 14:

- The Texans called this their biggest game in franchise history. So much for that. They certainly played like it early though. They had a 12-yard Arian Foster on the first play of scrimmage, but it was wiped out by a mysterious illegal formation. Undaunted, Foster gained 15 yards on the next play, and then New England had to call a timeout because it had 12 men on the field. The Patriots looked unprepared at that point, and it certainly appeared as though Houston would dominate this game.

But then the complete opposite happened. Tom Brady scored touchdowns on his first three possessions, while the defense limited Houston's first-string offense to just seven points. The Texans didn't even get on the board until midway through the third quarter, but by then, it was already 28-7 New England.

- The Patriots tallied 419 net yards of offense, but as Brady told ESPN's crew off-camera, his team left some points on the board. Brady, who went 21-of-35 for 296 yards and four touchdowns, was errant on a handful of passes. For instance, he completely missed a wide-open Matt Slater for a score. He also went cold in the latter stages of the second quarter and uncharacteristically couldn't do anything in the 2-minute drill.

- Two of Brady's touchdowns went to Aaron Hernandez (8-58), who had a clutch fumble recovery in the red zone when Stevan Ridley coughed the ball up. The other scores went to Brandon Lloyd (7-89), who stepped up in the wake of Julian Edelman's absence, and Donte Stallworth (1-63), who was recently signed. Lloyd found the end zone on a second occasion when he recovered a Danny Woodhead fumble that was forced by J.J. Watt. Wes Welker (3-52) disappointed his fantasy owners.

- The Patriots ran the ball well, but they didn't seem to do enough of it. Ridley (18-72, TD) and Shane Vereen (8-40) were both very effective.

- Remember that aforementioned 15-yard Foster burst? Well, he had just 31 rushing yards after that. He finished with 46 yards on 15 carries, though he salvaged his fantasy day with a third-quarter touchdown. New England's defense did a terrific job of putting the clamps on him. Vince Wilfork, who hasn't enjoyed a good year by his standards, made tons of great plays.

- Matt Schaub was a mediocre 19-of-32 for 232 yards and an interception in the end zone where he forced the ball into double coverage. Schaub had some ugly misfires, though he did have to endure a key drop by Kevin Walter on a fourth down.

- The only Texans with more than two receptions were Foster (4-39) and Andre Johnson (8-95).

- This was a very impressive victory by the Patriots. It vaults them to the top of my power rankings. The Texans, meanwhile, drop to No. 3. The last time they lost like this, they were blown out in similar fashion, and they proceeded to beat the crap out of their next opponent. We'll see if they do that to the Colts on Sunday.


San Francisco 49ers (9-3-1) - Previously: #3 - I still feel like puking when just thinking about Colin Kaepernick's bulls***, spread-covering 50-yard touchdown as the clock was winding down against the Dolphins. How dare he do that? After all of the energy I spent defending him as the starter over Alex Smith, you'd think he'd do me a favor and help me win money. But noooooooo... he just had to be an a**hole.

I'll never forget this, Colin. Never.


Houston Texans (11-2) - Previously: #1 - I already discussed the Patriots-Texans, so let me use this opportunity to post a link to my 2013 NFL Pro Bowl votes.


Denver Broncos (10-3) - Previously: #5 - The Broncos played like crap and still won by 13. Gotta love the Raiders. Fortunately for Denver, it has tons of time off to figure things out.

Speaking of that Thursday night game, is anyone else happy that we won't have to hear Cee Lo incoherently screaming at the TV much longer? I mean, I'm a fan of all of his hit songs, but it's just getting repetitive, you know?


New York Giants (8-5) - Previously: #6 - The Giants need to stop pissing me off. For years, they've been good fades at home and great bets on the road. Yet, in the past three weeks, they thrashed the Packers as hosts, lost to the Redskins as visitors and then beat another elite quarterback at the New Meadowlands.

I feel so betrayed this week. First, Colin Kaepernick screws me over after I defended him; now the Giants are making me lose money when I've slotted them highly in my power rankings all year. This is ridiculous. Why do these jerks want me to lose money!?

In all seriousness, the Giants look like they're making their move. I've had them high in my power rankings all year for a reason.


Green Bay Packers (9-4) - Previously: #7 - I can just copy-paste what I wrote last week: I was shocked to see the Packers run the ball so well against the [Lions]. If they can maintain some sort of balance offensively, they'll be very difficult to eliminate in the playoffs, assuming they get their key defenders back by then. And it sounds like Clay Matthews and Charles Woodson might return next week.

I was eager to hear the halftime segment of the Green Bay-Detroit game, by the way, because I was interested in seeing if Bob Costas was going to use another tragedy to promote more of his politics. Apparently, I wasn't the only one:



Ignoring Tim Cowlishaw's sand in the vag, I'm with @coachbaize. We should absolutely bad cars.


Atlanta Falcons (11-2) - Previously: #4 - Time to bring up some hate mail I received last week for having the 11-1 Falcons at No. 4:



I wonder if I got some of my credibility back. Yes? Maybe?

As I wrote last week, the Falcons have some glaring issues. They can't run the ball (unless they're playing crap defenses), stop the rush or protect the quarterback. Matt Ryan can only do so much.


Seattle Seahawks (8-5) - Previously: #9 - Wow, what an awesome performance. Seattle fans just better hope karma doesn't smite their team after Pete Carroll threw the ball more egregiously than Bill Belichick ever did in garbage time.

I must say it was nice having the Seahawks' defense in my touchdown-only fantasy football league playoff matchup. They single-handedly won me my matchup against my opponent, who started Russell Wilson. He sent me this text in the middle of the third quarter: "JESUS CHRIST I'M F***ING LOSING MY MIND GOING AGAINST THIS SEAHAWKS DEFENSE. AND WHAT THE F*** PETE CARROLL A**HOLE WHY ARE YOU TAKING RUSSELL WILSON OUT OF THE F***ING GAME!?!?!"

Fantasy playoff victories are sweet.


Pittsburgh Steelers (7-6) - Previously: #8 - What the hell was that? Seriously... how does any team besides the Chiefs allow the Chargers to establish a 27-3 lead? It was a pathetic effort on Pittsburgh's part, but I'm going to give the Steelers a mulligan because they were coming off an emotional victory against the Ravens. They're capable of playing much better than they did Sunday.

I'll bump the Steelers out of the top 10 if they have another ugly performance - or if they show up wearing those hideous jail-stripe uniforms again. I've yet to discuss them, but how terrible were they? Facebook friend Joseph A. said it best: "These Steelers camouflaged jerseys make it very easy for Big Ben to jump into the stands, primed for rape."


Washington Redskins (7-6) - Previously: #11 - A well-deserved 2012 debut into my top 10. Robert Griffin is just unreal - and he appears to be healthy, so that's good.

Speaking of RGIII, I hope everyone saw an ESPN segment last week when Ron Jaworski announced that he'd rather have Joe Flacco over Griffin because Flacco had a 9-3 record compared to Griffin's 6-6.

I almost fell out of my chair when I heard this. What a completely inane argument. So, Jaws was saying that Flacco would be 9-3 going into this past weekend if he were the quarterback of the Redskins? If Griffin had the talent around him like the Ravens have, he'd be better than 9-4 right now.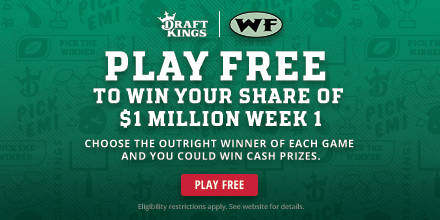 2012 NFL Power Rankings: Week 15 - Bottom 10


32. Kansas City Chiefs (2-11) - Previously: #31 - The Chiefs have to be ranked last again. How do you allow the Browns to beat you by 23 points? Do you know how that rare that is? Since 1989, Cleveland has just EIGHT victories of 23 or more points, and the last time it won by such a margin was 2003 against the Cardinals. Then again, the Chiefs have spent their past couple of offseason collecting former Browns, so this isn't much of a surprise.

31. Oakland Raiders (3-10) - Previously: #32 - The NFL Network crew asked guest Howie Long what the Raiders had to do to return prominence. Long had a politically correct answer, but I have the real solution. It's a simple, five-step process:

1. Find a head coach who is old enough to drink alcohol.

2. Cut all players who don't try hard, including Rolando McClain and Tommy Kelly.

3. Stop trading first-round picks for washed-up quarterbacks.

4. Quit using mid-round picks on players who will never see the field, like Terrelle Pryor (or use them, at least).

5. Cut all ties to undead scouts who tell you that players with fast 40s make for good prospects.

It's not that difficult. Well, save for perhaps Step 5. Maybe it's just me, but if a zombie, vampire or gargoyle told me to pick Player X because he ran a 4.35, I'd be too scared not to listen.

30. Arizona Cardinals (4-9) - Previously: #29 - What a mess. Whom does Ken Whisenhunt turn to at this point? I found out in my exclusive interview with him:

Me: Hey Ken, thanks for agreeing to do this interview despite the tough loss.

Ken Whisenhunt: It's OK, Walt. Ha. You're a great guy. Ha ha...

Me: So how's your team holding up? It's not every week you see a team lose 58-0.

Ken Whisenhunt: Oh, we're great hahaa. We did some fingerpainting to cheer ourselves up. Haha ha ha...

Me: Well, whom are you going to turn to after that disaster? Can you possibly go back to John Skelt...

Ken Whisenhunt: John Skelton!? Ha! Ryan Lindley!? Ha! Lindley Skelton!? Skelton Lindley!? Lindley Skelton Lindley Skelton Lindley Skelton!?!?!?!

Me: Whoa, what?

Ken Whisenhunt: LINDLEY LINDLEY SKELTON LINDLEY SKELTON LINDLEY SKELTON SKELTON SKELTON LINDLEY SKELTON!?!?!? LINDLEY SKELTON!?!?! SKELTON LINDLEY!?!?!

Me: Dude, are you OK?

Ken Whisenhunt: SKELTON LINDLEY LINDLEY SKELTON!!! LINDLEY SKELTON HAHAHAHAHA!!!! SKELTON LINDLEY HAHAHAHAHAHA!!!!!! SKELTLEY!?!?!? LINDLTON!?!?!?!?

Me: Ken! Snap out of it! Oh wow, there's foam coming out of your mouth! I'm calling 9-1-1.

Ken Whisenhunt: The interceptions... ha... so many of them... fumbles... fumble here... fumble there... interception here... interception there... INTOORRCCEEPPTTIOONN EEVVVERRYWHWHEEREREEE!!!

Me: Your eyes are rolling in the back of your head. I think you need medical attention.

29. Tennessee Titans (4-9) - Previously: #27 - The Titans just blew a lead against the Colts, so it's time for the Adventures of Stupid Vince and Senile Bud! In this week's episode...

Bud Adams: Oh no, man servant! Have you seen this? This newspaper says we blew a double-digit lead against the Colts yesterday.

Vince Young: Derrr, I din't knowed dat newdspapers can talked ha.

Bud Adams: Weh? Don't be silly, man servant. Newspapers are the only source of instant information in the world. But back to the matter at hand. We need to get Archie Manning on our team. He's a free agent this offseason.

Vince Young: Derrr, I nevered heard of Archie Manning. I heard of Peytons and Elis but never heards of brother Archie ha. Or maybe he is sister or cousin ha.

Bud Adams: You never heard of Archie Manning? Do you watch football, man servant?

Vince Young: I dunno I play before but is hard to understand so I give up ha.

Bud Adams: Well, let me tell you, he's a fantastic quarterback setting all of the records for the Colts. He's going to be a free agent, and we're going to woo him!

Vince Young: Woo? I dunno if I can make sound like owl bird make.

Bud Adams: Owl bird? Where? Is there an owl bird in my office? Get it out of here, man servant!

Vince Young: Derrr, I no see owl bird but I know perfect thing to eat owl bird. Is lion. I go to pet store and buy lion.

Bud Adams: Weh? Lions? No, man servant, we lost to the Colts; not the Lions. We must get Archie Manning at all cost!

28. Jacksonville Jaguars (2-11) - Previously: #26 - Chapter 51 of Mike Mularkey's upcoming book, 101 Ways to Lose a Football Game After Establishing a Big Lead:

Losing is usually a good thing, but not when it comes at the hands of someone your fans absolutely love. In my case, that's Tim Tebow. We had a chance to land him and vastly upgrade our quarterback position, but that would've interfered with our losing efforts. Thus, it's very important that when someone like that comes to town as an inexplicable backup, you should make the opposing starter look as competent as possible so this superior reserve doesn't enter the football game.

27. Philadelphia Eagles (4-9) - Previously: #30 - I wrote this back in Week 10: "Mark my words, Andy Reid will be back next year if Nick Foles plays well to close out the season. If Foles looks promising, owner Jeffrey Lurie will give Reid one more chance with Foles because he drafted him."

Foles has gotten better and better each week. If he continues to perform well, Reid will NOT be fired - especially since he's owed $6 million next year. Owner Jeffrey Lurie has gone through a divorce and his ex-wife is showing up to games for the first time in memory. He'll be too distracted to can Reid. I'm confident he'll get one more chance unless Foles bombs in the final three weeks.

26. New York Jets (6-7) - Previously: #28 - If you haven't heard, the Jets were flexed out of the Week 16 Sunday night game. Apparently, NBC didn't think their matchup against the Chargers was compelling enough.

I completely disagree with NBC. What makes for better TV than Mark Sanchez continuously screwing up and the camera panning to Rex Ryan, who looks dumber, fatter and more stubborn by the second on the sidelines? Even my relatives who don't know anything about football were dying of laughter when this happened on Thanksgiving.

25. Carolina Panthers (4-9) - Previously: #25 - Cam Newton and the Panthers have improved tremendously. Just look at how futile their offense used to be:



24. San Diego Chargers (5-8) - Previously: #24 - What a surprise that the Chargers are playing well now that they've officially been eliminated. I mean, I don't think anyone could have seen this coming because they've never done this before. #Sarcastaball.

23. Cleveland Browns (5-8) - Previously: #23 - I have nothing bad to say about the Browns, so it's time for Power Rankings Hate Mail:

I always check the power rankings and for years you have had the bengals lower than everyone else. I'm betting you are from new york. how did you have the giants #2 last week and #6 this week? Did they legalize pot in that state too cuz you are clearly smoking something.

Over the 13 years I've been running this site, I've been told I'm a fan of every team and that I hate every team. I love it.

He says this for the Texans: "I like how the Texans take care of business in divisional road games. They don't f*** around like the 49ers did with the Rams this past Sunday. Houston absolutely dominated Tennessee." Didn't the Texans almost lose to the Jags in OT in Houston to a back up QB? I'm just saying. These sites like the Texans, Niners and Pats and Packers. They only like the Broncos and Giants because of the Mannings. Aren't fans of the Falcons. Hurts them to see them keep winning.

Divisional ROAD games. As in, on the road and not at home. See what just happened to the Falcons? And I love how "these sites" like the Niners because I get more hate mail from 49er fans than anyone.

The Jets are 5-7, not 4-8 moron. No way 28th team in league.

Does it really matter what the Jets' record is? They suck.

Walt's personal feelings/personal life basically run his site anymore. The Giants are NOT #6. What a mess. Only person in the world who thinks the Giants are better than the Packers. Even after losses the Giants go up in ranking.

Didn't the Giants, I don't know, demolish the Packers a couple of weeks ago?

The difference between the Jets and Seahawks situations are that the Seahawks young QB is actually a good passer and the Jets young QB is not. Tebow sucks and as a good Christian boy I don't think he'd appreciate the way you're trying to suck his dick every week.

Oh, Timmy Tebow will say that he doesn't like it publicly, but I know he enjoys it deep down inside.


2012 NFL Power Rankings: The Rest:
11. Baltimore Ravens (9-4). Previously: #12
12. Chicago Bears (8-5). Previously: #10
13. Indianapolis Colts (9-4). Previously: #13
14. Dallas Cowboys (7-6). Previously: #18
15. Cincinnati Bengals (7-6). Previously: #14
16. St. Louis Rams (6-6-1). Previously: #21
17. New Orleans Saints (5-8). Previously: #15
18. Tampa Bay Buccaneers (6-7). Previously: #16
19. Minnesota Vikings (7-6). Previously: #17
20. Detroit Lions (4-9). Previously: #19
21. Buffalo Bills (5-8). Previously: #20
22. Miami Dolphins (5-8). Previously: #22
Run Defenses, Pass Defense, Pass Protection:
Something new this year - I'm keeping track of precise run defense, pass defense and pass protection rankings in Excel. The benefit to this is that it'll be broken down by week. Here are the download links:
2012 NFL Defensive Rankings Spreadsheet
(2007 Excel)
2012 NFL Defensive Rankings Spreadsheet
- (1999-2003 Excel)
NFL Picks
- Oct. 15
2020 NFL Mock Draft
- Oct. 13
2019 NFL Mock Draft
- Oct. 11
Fantasy Football Rankings
- Sept. 5
2019 NBA Mock Draft
- Aug. 13
NFL Power Rankings
- June 3
---
---
WalterFootball.com is part of the NESN digital network.
Support Walt's Other Site:

Sales Tips and Sales Advice - Tons of sales tips, sales techniques and sales advice, including a Sales Mock Draft: The 32 Worst Things You Can Do in Sales.

; ;