Top Fantasy Quarterbacks:
Cam Newton: 18-of-28, 306 yards. 2 TDs. 14 carries, 52 rush yards. 2 rush TDs.
Tom Brady: 18-of-28, 323 yards. 3 TDs. 1 rush TD.
Tony Romo: 37-of-62, 441 yards. 3 TDs, 2 INTs. 1 2-pt conversion.
Robert Griffin: 20-of-28, 311 yards. 4 TDs, 1 INT. 6 carries, 29 rush yards.
Matthew Stafford: 31-of-61, 441 yards. 2 TDs.
Eli Manning: 16-of-30, 249 yards. 3 TDs. 2 carries, 12 rush yards.
Colin Kaepernick: 16-of-25, 231 yards. 1 TD, 1 INT. 6 carries, 27 rush yards. 1 rush TD.
Andy Dalton: 16-of-30, 210 yards. 3 TDs.
Russell Wilson: 21-of-27, 224 yards. 2 TDs. 5 carries, 38 rush yards.
Drew Brees: 26-of-41, 267 yards. 3 TDs, 2 INTs.

Top Fantasy Running Backs:
Bryce Brown: 19 carries, 178 yards. 2 TDs. 4 catches, 11 rec. yards. 2 fumbles.
Arian Foster: 20 carries, 102 yards. 2 TDs. 5 catches, 15 rec. yards.
BenJarvus Green-Ellis: 19 carries, 129 yards. 1 TD.
Shane Vereen: 10 carries, 42 yards. 2 catches, 91 rec. yards. 1 rec. TD.
Doug Martin: 21 carries, 50 yards. 2 TDs. 2 catches, 13 rec. yards.
Ahmad Bradshaw: 10 carries, 58 yards. 1 TD. 2 catches, 61 rec. yards.
Michael Bush: 21 carries, 60 yards. 2 TDs.
Alfred Morris: 24 carries, 113 yards. 1 TD.
Trent Richardson: 29 carries, 85 yards. 1 TD. 4 catches, 27 rec. yards.
Chris Wells: 17 carries, 48 yards. 2 TDs.
Ray Rice: 22 carries, 97 yards. 8 catches, 67 rec. yards.
Frank Gore: 19 carries, 83 yards. 2 catches, 18 rec. yards. 1 rec. TD.
Stevan Ridley: 21 carries, 97 yards. 1 TD.
Justin Forsett: 5 carries, 87 yards. 1 TD.
Reggie Bush: 14 carries, 87 yards. 1 TD.

Top Fantasy Receivers:
Dez Bryant: 8 catches, 145 yards. 2 TDs. 1 fumble.
Julio Jones: 6 catches, 147 yards. 1 TD.
Calvin Johnson: 8 catches, 140 yards. 1 TD.
Andre Johnson: 9 catches, 188 yards.
Chris Givens: 5 catches, 115 yards. 1 TD.
Cecil Shorts: 4 catches, 105 yards. 1 TD.
Mohamed Sanu: 5 catches, 29 yards. 2 TDs.
Pierre Garcon: 5 catches, 93 yards. 1 TD.
Torrey Smith: 7 catches, 144 yards.
Demaryius Thomas: 4 catches, 82 yards. 1 TD.
Brandon LaFell: 3 catches, 74 yards. 1 TD.
Hakeem Nicks: 5 catches, 77 yards. 1 TD.
Justin Blackmon: 1 carry, 12 rush yards. 5 catches, 62 yards. 1 TD.
A.J. Green: 2 carries, 21 rush yards. 3 catches, 111 yards.
Jordy Nelson: 2 catches, 71 yards. 1 TD.
Wes Welker: 7 catches, 71 yards. 1 TD.
Davone Bess: 7 catches, 129 yards.
Aldrick Robinson: 1 catch, 68 yards. 1 TD.
Ryan Broyles: 6 catches, 126 yards.
Malcom Floyd: 4 catches, 65 yards. 1 TD.

Top Fantasy Tight Ends:
Charles Clay: 6 catches, 84 rec. yards. 1 rec. TD.
Dustin Keller: 5 catches, 64 rec. yards. 1 rec. TD.
Kyle Rudolph: 5 catches, 55 rec. yards. 1 rec. TD.
Jacob Tamme: 4 catches, 48 rec. yards. 1 rec. TD.
Dennis Pitta: 6 catches, 42 rec. yards. 1 rec. TD.

Top Fantasy IDP:
Janoris Jenkins: 2 tackles, 2 INTs, 2 TDs.
Ahmad Brooks: 5 tackles, 1.5 sacks, 1 INT, 1 TD.
Steve Gregory: 5 tackles, 1 INT, 1 forced fumble, 1 TD.
J.J Watt: 5 tackles, 3 sacks.
Mario Williams: 3 tackles, 3 sacks.
Lawrence Timmons: 10 tackles, 1 INT, 1 TD.
Donte Whitner: 8 tackles, 1 INT, 1 TD.
Cliff Avril: 2 tackles, 2 sacks, 1 forced fumble.
Antwan Barnes: 2 tackles, 2 sacks, 1 forced fumble.
Mike Harris: 5 tackles, 1 sack, 1 INT.
Zach Brown: 10 tackles, 2 sacks.
Anthony Spencer: 10 tackles, 2 sacks.
Mathias Kiwanuka: 6 tackles, 2 sacks.
Arthur Jones: 5 tackles, 2 sacks.
Justin Houston: 4 tackles, 2 sacks.
Jason Worilds: 4 tackles, 2 sacks.
Joe Haden: 3 tackles, 1 INT, 1 forced fumble.
T.J. Ward: 4 tackles, 2 forced fumbles.
James Laurinaitis: 14 tackles, 1 INT.
Jerrell Freeman: 16 tackles, 1 sack.
Stephen Tulloch: 15 tackles.
Miles Burris: 13 tackles.
Cortland Finnegan: 12 tackles.

Fantasy Scrubs of the Week:
Rashard Mendenhall: 4 carries, 6 yards. 1 fumble.
No quarterback scrubs
Ronnie Hillman: 3 carries, 9 yards.
Fred Jackson: 6 carries, 16 yards. 1 catch, 8 rec. yards.
Matt Forte: 14 carries, 42 yards. 2 catches, 4 rec. yards. 1 fumble.
James Jones: 0 catches, 0 yards.
Mike Wallace: 1 catch, 9 yards.
Brian Hartline: 2 catches, 17 yards.
Michael Crabtree: 3 catches, 26 yards.
Larry Fitzgerald: 3 catches, 31 yards.
Mike Williams: 1-of-1, 28 yards. 3 catches, 28 yards.
2012 NFL Power Rankings: Week 13 - Top 10
Follow
@walterfootball
for updates.
San Francisco 49ers (8-2-1) - Previously: #2 - Bleacher Report's @schotty tweeted out a link containing a poll asking people if Alex Smith or Colin Kaepernick should be San Francisco's starter at New Orleans. He revealed that 69 percent of the voters thought Smith should be the guy. I tweeted back (@walterfootball): "No idea what those 69 percent are thinking."

I mean, seriously, it's no contest. I've been down on the 49ers as a legitimate Super Bowl champion until now because Kaepernick, unlike Smith, makes defenses respect all areas of the field. San Francisco can actually win it all with him, while Smith would always be a liability against stronger defenses. Kaepernick's the reason why I'm finally comfortable with slotting the 49ers No. 1.


New York Giants (7-4) - Previously: #8 - Vindication! See, there's a reason I never moved the Giants out of my top 10. I'd post all of the hate mail I received about my ranking of New York, but I won't. I'll be the better man. Because I am awesome.

In all seriousness, I thought about slotting the Giants No. 1 because they beat the 49ers, but A) I'd like to see New York play a high level of football for another week before I do that and B) that victory came against Alex Smith; not Colin Kaepernick. San Francisco's a different team with the latter under center.


New England Patriots (8-3) - Previously: #3 - The Patriots are on fire, though I'm not sure if a victory over the Jets should really count for anything. But I loved the Tom Brady fantasy points. My cousin, who is familiar with football but doesn't watch it all that much, asked me why Brady was still in the game when New England was up big in the fourth quarter. It was great explaining it to him: "Because that's what Bill Belichick does. He's an a**hole."


Houston Texans (10-1) - Previously: #1 - The Texans are downgraded because they could have easily lost the past two weeks to the Jaguars and Lions. What happened to their defense? I know Johnathan Joseph was out versus Detroit, but it looks terrible.

I'm also concerned about Gary Kubiak's clock and game management. He was super conservative to attempt a long field goal in overtime, and before that, he left way too much time remaining when his team scored a touchdown near the end of regulation. This may cost him in the playoffs.


Atlanta Falcons (10-1) - Previously: #6 - Atlanta can't run the ball, stop the rush or score consistently in the red zone. Oh, and I'm still keeping this up for more reasons why the Falcons aren't No. 1 or 2:

Home vs. 3-8 Panthers: 30-28
Home vs. 3-8 Raiders: 23-20
Home vs. 4-7 Cardinals: 23-19

Now, some of you may have heard Keyshawn Johnson and his proclamation: "I don't think the Atlanta Falcons have to apologize to anyone about their Ws." Umm... yes they do. They have to apologize to the bettors who wagered their hard-earned money on the Falcons only to watch them fail to cover. You may scoff at this, but the NFL is so popular because of gambling. Degenerates like myself are part of the reason why players and coaches can be paid so much. So yes, Atlanta must apologize to some about its Ws, Keyshawn.


Denver Broncos (8-3) - Previously: #4 - E-mailer Tobin S. asked the following Monday morning:

Obviously, no one in Broncos Country was proud of that ugly, barely passable win over the Chiefs. Some people have said it's cause for alarm, the Broncos agree they have to work on a few things, others, like you, believe it was all an aberration. Does history show us Super Bowl teams beat the snot out of 1-10 teams? Or have their been plenty of examples of squeaking by? Does the fact that Arrowhead Stadium is very difficult to win in and that divisional foes always play harder ball against each other play into this at all?

Very interesting question. I decided to look back at the previous 10 Super Bowl champions to see if they had issues beating the worst teams in the league that particular year:

2011 Giants: Soundly beat 2-14 Rams, 28-16
2010 Packers: Did not play 2-14 Panthers
2009 Saints: Soundly beat 1-15 Lions, 45-27; barely beat 2-14 Rams, 28-23
2008 Steelers: Did not play 0-16 Lions, 2-14 Chiefs or 2-14 Rams
2007 Giants: Barely beat 1-15 Dolphins, 13-10
2006 Colts: Did not play 2-14 Raiders or 3-13 Lions
2005 Steelers: Soundly beat 2-14 Texans, 27-7
2004 Patriots: Barely beat 2-14 49ers, 21-7
2003 Patriots: No team worse than 4-12 in 2003
2002 Buccaneers: Soundly beat 2-14 Bengals, 35-7; barely beat 3-13 Lions, 23-20

In other words, Denver fans don't have much to worry about this week. We've seen four of the previous 10 Super Bowl champions struggle against the worst teams in the NFL.


Green Bay Packers (7-4) - Previously: #5 - I'm listing the Packers over the Bears because A) they'll get some of their key players back soon, B) Green Bay owns Chicago and C) Every team has a stinker once in a while. Now, if the Packers lose to Minnesota...

By the way, my girlfriend Awesome Girl Who Loves Football pointed out that Al Michaels said that Green Bay would tie for first atop the "NFC Central" with a victory over the Giants. That made me think back to the good old days when the NFL had just six divisions. It all changed in 2002, which was a very strange year if you think about it. Back in 2002, Tom Brady failed to make the playoffs for the only time in his career, the Browns qualified for the postseason (and Kelly Holcomb threw for 429 yards against the Steelers in that playoff game) and Brad Johnson won the Super Bowl.


Chicago Bears (8-3) - Previously: #10 - No wonder Mike Tice said "God, I hope so" when asked if Jay Cutler would play against the Vikings. The Bears are obviously so much better with Cutler under center, but the thing I'm wondering is why Jason Campbell was so utterly putrid in his one-and-a-half games of action. He was a competent starter in Oakland, so why would he regress so much? My thinking is that he was so willing to take a clear-cut backup job this offseason, indicating that he's comfortable sitting on the bench and collecting paychecks, that his competitive fire is gone.


Baltimore Ravens (9-2) - Previously: #12 - The Ravens have one of the most fraudulent 9-2 records of all time, but I'm forced to put them in the top 10 by default. If you're tired of me disrespecting the Ravens, you can voice your opinion in the thread here, as one Baltimore fan has done already.

Why am I so down on the Ravens? Well, please tell me one significant thing that they consistently do very well. Aside from converting 4th-and-29s, of course.


Pittsburgh Steelers (6-5) - Previously: #7 - Yes, yes, these a**holes just lost to the Browns because they committed eight turnovers (becoming the 13th NFL team to do so since 1989), but they'll be better once Ben Roethlisberger is back in the lineup.

Perhaps we should've seen a letdown coming because the Steelers were cocky before the game. James Harrison tweeted: "Never played a rookie QB older than me, but no discrimination here."

Well, I bet you've never played with a quarterback twice your age either, James.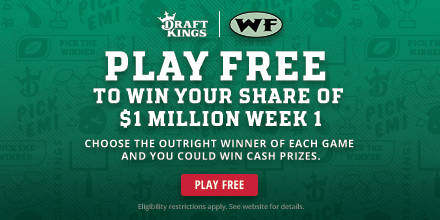 2012 NFL Power Rankings: Week 13 - Bottom 10


32. Oakland Raiders (3-8) - Previously: #29 - Forum member Classic Silver and Black took issue with something I wrote in my NFL Game Recaps page. This sparked the following exchange:

Classic Silver and Black: I noticed that in the recap of the Raiders Bengals game you didn't mention the huge screw-ups by the putrid refereeing crew of Alberto Riveron (the same one of the phantom Trindon Holliday TD in Denver a few weeks ago). Considering that CBS commenter Steve Tasker kept on underlining such a terrible job for the whole 4th quarter and that the most blatant of such mistakes, the inadvertent whistle during the Joselio Hanson fumble recovery, took a dozen minutes to be (somewhat) fixed, I wonder if you did watch the full game or just the scoring highlights.

Me: I stop paying attention to games when it's 34-10.

Broncos Con: He gives homers a bad name. How do you b**** about the referees when your team doesn't show up?

Me: Yeah really, the refs are the least of the Raiders' concerns.

Seriously, the Raiders have stopped trying. They've been blown out the past three weeks, becoming just the 13th team to lose three consecutive games by 21 points or more since 1989. It's embarrassing, and heads must roll. Perhaps finding a coach who doesn't look like he's 15 years old would be a start.

31. Kansas City Chiefs (1-10) - Previously: #32 - Brady Quinn is stupid and arrogant. He went 9-of-11 for 88 yards against the Broncos in the first half. This was not surprising because he selected the easy-mode option in the menu. However, he got cocky during the break and switched to hard mode. That's why he went 4-of-14 for 38 yards and a pick after intermission. Next time, Brady, stick with easy mode.

30. Philadelphia Eagles (3-8) - Previously: #31 - The Eagles have tons of problems, one of which is guard Danny Watkins, who was drafted in the first round a couple of years ago despite the fact that he was shopping for adult diapers as the pick was being made. Watkins said recently that he's not going to talk to reporters anymore because of the negative stories about him. Damn it. And here I was hoping for an exclusive interview from one of the worst linemen in the NFL.

A recap of Panthers-Eagles can be found below.

29. Arizona Cardinals (4-7) - Previously: #25 - At this point, the Cardinals should hold open tryouts for the quarterback position. Any fat slob can throw four interceptions, but maybe they'll find someone who will only be guilty of three picks. I think it's worth a shot.

28. Tennessee Titans (4-7) - Previously: #23 - The Titans just lost to the crappy Jaguars, so it's time for the Adventures of Stupid Vince and Senile Bud! In this week's episode...

Bud Adams: Man servant, I am confused. Come here. This newspaper says my team lost to the Jacksonville Jaguars yesterday. When will our real game be played?

Vince Young: Derrr, I am confuseded. Is real game and fake game play on NFL?

Bud Adams: Uhh... where have you been? Haven't you heard of a thing called a scrimmage? I've never heard of these Jacksonville Jaguars, so I assume they are an Arena team.

Vince Young: Derrr, I dunno what arena mean. Do it mean like same word as marina where fishy fishy swimmy swimmy?

Bud Adams: Arena League is... wait, it doesn't matter. It's actually quite embarrassing that we lost this game. I forgot to watch it, so tell me, man servant, who was most responsible?

Vince Young: I tink defense make bad play a lot of time but I dunno defense always cofuseded me even when I play footballs a long times ago.

Bud Adams: Weh? You play football? Why don't I sign you to a contract? Maybe you can help our poor defense.

Vince Young: Derrr, but I guy who trow da ball to guy who catch da ball.

Bud Adams: You mean like the quarterback? Oh, never mind then. I already have a great quarterback in Vince Young.

Vince Young: Wow I no ever meet somebody else who have my exacted name. My name Vince Youngs too.

Bud Adams: Ha! What a small world we live in! I'll have to arrange a meeting between you two, man servant. I'm telling you, you'll love him. He's athletic, charismatic and very intelligent despite what those Wonderlic a**holes have to say.

27. Cleveland Browns (3-8) - Previously: #27 - This is a true story: After Rashard Mendenhall, Isaac Redman and Jonathan Dwyer all lost fumbles, I was very frustrated. I yelled at the TV: "WHY DON'T THE STEELERS JUST GIVE THE F***ING BALL TO CHRIS RAINEY!? HE CAN FUMBLE THE BALL TOO SO ALL OF THE RUNNING BACKS WILL HAVE FUMBLES!!!"

A couple of minutes later, Rainey lost a fumble, and I thought about bashing my head against the wall.

26. Jacksonville Jaguars (2-9) - Previously: #30 - Chapter 46 of Mike Mularkey's upcoming book, 101 Ways to Lose a Football Game After Establishing a Big Lead:

I've never attempted this strategy myself, but my good friend Norv Turner suggested this to me. He's a credible source, as he has an extensive history of finding ways to lose games. Basically, if your opponent has a last-gasp chance on a 4th-and-29, make sure you load all of your defenders on one side deep down the field. This will force the opposing quarterback to check it down to his running back, who will have a great shot at the first down with no one on the other side. Make sure that your defensive players don't know how to tackle. That is key. Oh, and it helps if the other team pays off the official so your opponent gets a favorable spot.

25. Carolina Panthers (3-8) - Previously: #28 - Here's a recap of Panthers 30, Eagles 22:

- This is the confidence boost that Cam Newton needed. Newton, who has looked lost at times this season, had one of his best performances of the 2012 campaign, going 18-of-28 for 306 yards, two passing touchdowns, 52 yards on the ground (on 14 scrambles) and two rushing scores. Newton missed a few easy throws, but was pretty sharp otherwise. He used his scrambling ability perfectly. Granted, Philadelphia's defense is an abomination, but Newton needed this victory.

Newton's touchdowns were a 43-yarder to Brandon LaFell (3-74) and a 24-yarder to Gary Barnidge, thanks to mistakes made by the safeties. Steve Smith (4-60) and Greg Olsen (4-50) had average outings.

- Something the Panthers still can't do is run the football. Jonathan Stewart (8-27) and DeAngelo Williams (11-21) both struggled to get anything going because of a combination of poor blocking and a lack of talent. It's amazing that former general manager Marty Hurney spent so much money on them.

- Meanwhile, the Eagles have now lost seven games in a row after starting 3-1. There was one big bright spot for them in this contest, and that was rookie running back Bryce Brown. Starting for a concussed LeSean McCoy, Brown rushed for 178 yards and two touchdowns on 19 carries. The downside is that he lost two fumbles, but that's likely correctable. Brown proved himself to be a great talent, so Philadelphia's next head coach will know that he has a strong backup running back.

- Some good and some bad from Nick Foles: The good is that he had just five incompletions, going 16-of-21 for 119 yards. He made some solid throws and looked like a competent quarterback at times. The bad is that he could have easily thrown three interceptions. Carolina's defenders had Foles' picks go right through their hands, so this could have been much uglier for Philadelphia.

- Only two Eagles had more than two receptions: Jeremy Maclin (5-55) and Brown (4-11). DeSean Jackson left the game late in the first quarter with an injured sternum. He'll have an MRI Tuesday morning.

- Philadelphia's defense really let the team down. In addition to the blown coverages, the Eagles' stop unit had three consecutive offside penalties in the fourth quarter, which helped the Panthers score a touchdown. Later, rookie Mychal Kendricks was whistled for holding on a 2nd-and-14 as Carolina was trying to run out the clock.

- I have to highlight something that was mentioned on ESPN's Monday Night Countdown. When discussing the Eagles, Mike Ditka said, "Michael Vick, great guy."

Oh, yeah. All he did was drown dogs with his bare hands. What a charming fellow. And here I thought Ditka had a stroke; not Alzheimer's.

24. New York Jets (4-7) - Previously: #20 - Remember when an unnamed Jet player said Mark Sanchez should be the starter because Tim Tebow is "terrible?" Well, I wonder if he still feels the same way after watching this:



I also wonder how Matt Millen felt after seeing that. He must have gotten very excited and begun planning a special kielbasa party in Sanchez's honor.

23. St. Louis Rams (4-6-1) - Previously: #24 - There's not much to say about a victory over Ryan Lindley, so I'll use this space to interview Gene Steratore, who made one of the worst calls in NFL history during the Ravens-Chargers game:

Me: Hey Gene, thanks for agreeing to do this interview.

Gene Steratore: Absolutely, Walt. Even though you ripped me pretty bad, it still gives me great pleasure to talk with you.

Me: I know, I know. Hey, listen, I wanted to ask you about the call. Do you honestly believe that the ball should've been placed at the 33.5-yard line?

Gene Steratore: Yes. No doubt about it.

Me: No doubt? Even though it took you 10 minutes to decide the spot?

Gene Steratore: No doubt. There was a delay because my wife called and asked if I wanted pork chops for dinner. I wanted roast beef, but I didn't want to challenge her because she made a great call with those pork chops.

Me: OK, so, let's look at the film...



Me: Rice's knees were down behind the 35. The ball, meanwhile, is at his chest. So, you're saying that it's completely plausible that the length from his knees to his chest can be slightly longer than 1.5 yards or 4.5 feet? If Rice were eight feet tall, I could see it, but he's only 5-8.

Gene Steratore: You make a great point, Walt. I'm not even going to challenge it.

Me: So, you admit that Rice didn't get the first down?

Gene Steratore: Well, now I'm in a bind. It was a great play, so I don't want to deny it. But you made a great point, and I don't want to challenge that either.

Me: What? Can't you just make a decision?

Gene Steratore: How am I supposed to make a decision under these circumstances!? There are so many great things going on at once!

Me: But only one can be true.

Gene Steratore: That's another great point. Sooo many great things... can't overturn AHHHHHHHHHHH!!!!!!!

Me: Dude, it's not that difficult of a decision. The tape shows him down shy of the 35 with the ball clearly hovering over the 34.5-yard line at best.

Gene Steratore: Great point... that was a great point... a great point on a great play... but what's greater, the point or the play... the play was unbelievable... so maybe that... but there were three great points... don't want to overturn... maybe if I close my eyes this will all go away... maybe if I take another 10 minutes, people will forget... close my eyes... close my eyes... close my eyes...

Me: Gene, are you OK?

Gene Steratore: Must... close... eyes... and... wait... 10... minutes... until... this... all... goes... away...


2012 NFL Power Rankings: The Rest:
11. Seattle Seahawks (6-5). Previously: #9
12. Washington Redskins (5-6). Previously: #15
13. New Orleans Saints (5-6). Previously: #13
14. Tampa Bay Buccaneers (6-5). Previously: #11
15. Indianapolis Colts (7-4). Previously: #16
16. Cincinnati Bengals (6-5). Previously: #19
17. Minnesota Vikings (6-5). Previously: #17
18. Dallas Cowboys (5-6). Previously: #14
19. Detroit Lions (4-7). Previously: #18
20. Buffalo Bills (4-7). Previously: #21
21. Miami Dolphins (5-6). Previously: #26
22. San Diego Chargers (4-7). Previously: #22
Run Defenses, Pass Defense, Pass Protection:
Something new this year - I'm keeping track of precise run defense, pass defense and pass protection rankings in Excel. The benefit to this is that it'll be broken down by week. Here are the download links:
2012 NFL Defensive Rankings Spreadsheet
(2007 Excel)
2012 NFL Defensive Rankings Spreadsheet
- (1999-2003 Excel)
NFL Picks
- Oct. 21
2020 NFL Mock Draft
- Oct. 20
2019 NFL Mock Draft
- Oct. 18
Fantasy Football Rankings
- Sept. 5
2019 NBA Mock Draft
- Aug. 13
NFL Power Rankings
- June 3
---
---
WalterFootball.com is part of the NESN digital network.
Support Walt's Other Site:

Sales Tips and Sales Advice - Tons of sales tips, sales techniques and sales advice, including a Sales Mock Draft: The 32 Worst Things You Can Do in Sales.

; ;