2017 East-West Shrine Game: Wednesday's East Team Practice Report
By Charlie Campbell -
@draftcampbell
The third practice for the East team of the East-West Shrine was held in St. Petersburg, Fla. under sunny skies with temperatures in the high 70s. The players were practicing in full pads. It was a very spirited and physical practice.
One of the best players at the East-West Shrine this week has been Michigan running back De'Veon, Smith and he had a tremendous practice on Wednesday. In the linebacker vs. running back passing game one-on-ones Smith smocked Villanova linebacker Austin Calitro on a couple of reps. The last being an out route as he set up Calitro running straight at him, catching the linebacker flat-footed, and then beating him to the flat to get wide open.

Smith was superb in the team scrimmage. He ran an excellent wheel route to beat two defenders down the sideline for a potential long gain, but an inaccurate pass led to an incompletion. Smith followed that up by doing a great job in pass protection, as his right tackle was beaten quickly off the snap. Smith saw the end coming and threw his body into the chest to slow up the lineman and give his quarterback time to throw the ball. Both his route and the blocking earned Smith some a lot of praise from the coaching staff. In the team scrimmage, he also broke off a few chunk runs, weaving his way through defenders with quickness, balance, and vision.

Scouting sources told WalterFootball.com that Smith could be the best offensive prospect on the East team, and he has had a tremendous week to help his draft stock. If there is an injury or an opening for the Senior Bowl, don't be surprised if Smith gets called up.











Mississippi State linebacker Richie Brown finished off is quality week. He is a tough run defender who showed well in the ground game scrimmage. Brown had a nice one-on-one rep to smother Smith on a short crossing route and slap a pass away. That was a key rep, as Brown will need to develop his pass coverage to get consideration as an every-down starter in the NFL. He could be a quality mid-round pick who is a solid backup with the potential to develop into a starter.


Florida State wide receiver Kermit Whitfield has been a shifty weapon this week. He made a beautiful one-handed, over-the-shoulder catch on a pass that was overthrown. Whitfield (5-8, 178) will have to also compete as a returner along with being a slot receiver to help his chances of making a NFL roster.


Alabama wide receiver Gehrig Dieter had a nice day on Wednesday. He had a few receptions downfield for good gains. One came on a leaping grab down the middle of the field. He also showed nice awareness to find a soft spot in zone coverage downfield for a chunk gain. Dieter (6-3, 207) has quality size, and running well in his 40 will be very important leading up to the draft.







Purdue wide receiver Deangelo Yancey (6-2, 217) has had a decent week. He had a nice gain finding a soft spot in zone coverage. There have been some practice observers that have given some praise to Yancey.


Florida defensive tackle Joey Ivie has definitely helped himself this week, according to scouting sources. They have been impressed with his well-rounded play as he has been tough against the run and has used quickness to beat blockers in the pass rush. Ivie is a fighter and he could be a good fit in a 4-3 defense as a backup three technique to start his career.


Ivie wasn't the only Gators lineman to play well on Wednesday, as defensive end Bryan Cox Jr. had his best practice of the week. In the team scrimmage, Cox flew by Arkansas right tackle Dan Skipper to get a sack. Cox was close to a sack on another play beating Vanderbilt offensive tackle William Holden. Team sources feel that Cox has backup potential, as he played hard against the run at Florida while also coming up with some key sacks. They say that with Cox it isn't always pretty, but he has some natural football player to him and is better in games than in practice.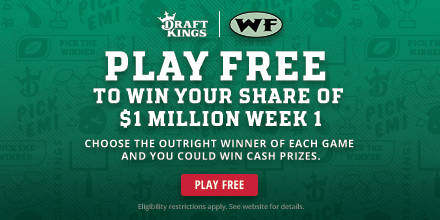 Temple cornerback Nate Hairston practiced well on Wednesday and has done well this week. He had a nice pass breakup in the end zone one-on-ones.


Michigan safety Dymonte Thomas had a quality pass breakup coming over the top to slap a pass away. Miami safety Jamal Carter made a good break on the ball to fly over to the sideline on a deep pass, but he dropped an interception that hit him right in the hands. Carter is a strong safety who needs to show more in pass coverage to help his chances of making a NFL roster.

WalterFootball.com will have more recaps from the East-West Shrine practices on Tuesday and Wednesday along with a run-down of the post-practice team interviews. Follow @walterfootball for updates.



2017 East-West Shrine Game: Recap - 1/21
2017 East-West Shrine Game: Wednesday's West Team Practice Report - 1/18
2017 East-West Shrine Game: Wednesday's East Team Interviews - 1/18
2017 East-West Shrine Game: Wednesday's West Team Interviews - 1/18
2017 East-West Shrine Game: Wednesday's East Team Practice Report - 1/18
2017 East-West Shrine Game: Tuesday's West Team Practice Report - 1/17
2017 East-West Shrine Game: Tuesday's West Team Interviews - 1/17
2017 East-West Shrine Game: Tuesday's East Team Practice Report - 1/17
2017 East-West Shrine Game: Tuesday's East Team Interviews - 1/17
2017 East-West Shrine Game: Monday's West Team Practice Report - 1/16
2017 East-West Shrine Game: Monday's East Team Practice Report - 1/16
2017 East-West Shrine Game: Monday's West Team Interviews - 1/16
2017 East-West Shrine Game: Monday's East Team Interviews - 1/16
2017 East-West Shrine Game Home Page






Comment...














NFL Picks - Oct. 21


2020 NFL Mock Draft - Oct. 20


2019 NFL Mock Draft - Oct. 18


Fantasy Football Rankings - Sept. 5


2019 NBA Mock Draft - Aug. 13


NFL Power Rankings - June 3