This section highlights which players have improved or worsened their 2018 NFL Draft stock as the draft approaches.
By Charlie Campbell.
Send Charlie an e-mail here:
draftcampbell@gmail.com
Follow Charlie on Twitter
@draftcampbell
for updates.
2018 NFL Draft Stock Up

Darius Fountain, WR, Northern Iowa
Fountain was the star of the East practices, with impressive performances in all three. He has scouts buzzing from across the league. His name is being passed along to scouts, directors, and general managers who aren't in St. Peteresburg to check out his tape. Teams split their college scouting staffs between the East-West Shrine and the NFLPA all-star game. Fountain was very good in one-on-ones, showing the quickness, body control, and route-running to get separation from the cornerbacks. He also made plays in the team scrimmage while impressing in the red zone. With his consistency and play-making, Fountain definitely has pushed his draft stock up at the East-West Shrine.

Justin Watson, WR, Penn
Watson is another wide receiver who has impressed team sources. They say that Watson had a lot of good tape in college, but considering his level of competition, teams were eager to see if he could be as good against more talented defensive backs. Watson proved up to the task this week, putting together quality sessions each day. The 6-foot-2, 215-pounder is solidly built and runs all for his size. Watson was very good in the one-on-one and the seven-on-seven sessions. He is a tough receiver who can run the staple routes of the west coast offense with slants, digs and crosses. Watson has yards-after-the-catch skills and is good at shielding the ball from defenders. Not many Ivy League players get drafted, but Watson could be a third-day pick in the 2018 NFL Draft after his strong week in St. Petersburg.

Dane Cruikshank, CB, Arizona
The West team did not have a standout group of cornerbacks, but one corner who earned some praise from team scouts is Arizona's Dane Cruikshank. The 6-foot-1, 206-pounder has excellent size for the position, and he also moves pretty well with athleticism. Cruikshank is steady in coverage to run routes and prevent separation. He does have issues with deep speed, and that could be seen early in the West's practices. For the NFL, he could be a sleeper corner to match up against big receivers and should be protected from going against smaller speed receivers.

Mark Korte, C, Alberta
Sources have said that Korte (6-4, 285) has been better than expected this week. He doesn't have the size to play tackle in the NFL, which was his college position, but teams think he has shown the athleticism to be a center. On Tuesday, Korte saw some time in the middle of the line and created a few rushing lanes for his back by firing to the second level. Korte played some right tackle on Wednesday, and it was clear that he has to be on the inside. Korte has a center's build and could get stronger in a pro strength and conditioning program. That could yield more size for him to be a backup as a guard and center. Korte may need a redshirt year to increase his strength and adjust to the NFL with much bigger, stronger, and faster defensive linemen. That being said Korte has really helped himself this week.

Greg Senat, IT, Wagner
Some sources felt that Senat was the best of the offensive linemen at the East-West Shrine. The 6-foot-7, 300-pounder has strength and surprising movement skills. As one scout described him, "Senat is a fire hydrant that can move." After playing at Wagner, Senat has shown the skill to make the jump in competition this week. and those tests will continue with a NFL team after the 2018 NFL Draft.

Brett Toth, OT, Army
Toth (6-6, 305) has NFL size and has been impressive this week. His strong play has earned him a lot of interviews from teams. Similar to Senat, Toth has size and athleticism to compete on either side of the line. Toth could compete to make an NFL roster as a swing tackle backup with developmental potential.

Deadrin Senat, DT, South Florida
Sources said that one player who stood out at the weigh-in was South Florida nose tackle Deadrin Senat. The 6-foot, 300-pounder doesn't have good height or length, but he has a strong build with serious strength. In the team scrimmage, Senat showed a burst to fire into the backfield and get a tackle for a loss. Senat was eating up blocks and plugging his gap as blockers were incapable of moving him. One general manager told WalterFootball.com that they see Senat as a sawed-off nose tackle who has the power to hold his gap at the point of attack. They think Senat could be a late-round pick or undrafted free agent who ends up making the team as a functional nose tackle to rotate into the game.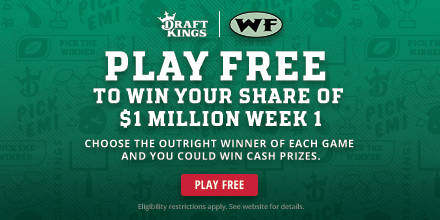 2018 NFL Draft Stock Down

Jeff Badet, WR, Oklahoma
Badet was one wide receiver who really struggled in St. Petersburg. He repeatedly dropped passes in the practices, including routine plays. Some easy completions bounced off his hands to fall incomplete. One team source said, "Badet is allergic to the football." Badet needs to catch the ball a lot better during his pre-draft workouts.

Quinton Flowers, QB, South Florida
Flowers was unable to help himself at the East-West Shrine and looks destined to go undrafted. He is very undersized and doesn't look the part of a competitive NFL quarterback. Team sources feel that Flowers should try to switch positions and believe defensive back would be his best choice to have a better shot of playing in the NFL.

Cam Serigne, TE, Wake Forest
Serigne did not have an impressive week of practice. He finished his collegiate career with a big bowl performance, but is receiving late round and undrafted grades. Those were confirmed this week in St. Petersburg.
Comment...
Fantasy Football Rankings
- Aug. 20
2019 NBA Mock Draft
- Aug. 13
2020 NFL Mock Draft
- Aug. 1
2019 NFL Mock Draft
- July 31
NFL Power Rankings
- June 3
NFL Picks
- Feb. 4