This new section highlights which players have improved or worsened their 2018 NFL Draft stock as the draft approaches.
By Charlie Campbell.
Send Charlie an e-mail here:
draftcampbell@gmail.com
Follow Charlie on Twitter
@draftcampbell
for updates.
2018 NFL Draft Stock Up

Sam Hubbard, DE, Ohio State
Hubbard has a first-round skill set, but didn't consistently produce up to it in his collegiate career. Against USC, Hubbard put together an entire game, harassing Sam Darnold all night. In the second quarter, Hubbard joined Jerome Baker on a sack after Hubbard was left unblocked. After halftime, Hubbard darted to the inside of a tight end to notch a tackle for a loss. Shortly later, Hubbard looped to the inside and exploded down the pocket to sack Darnold. Late in the fourth quarter, Hubbard pushed off the right tackle to cut to the inside and get another sack of Darnold. Hubbard totaled 2.5 sacks for the contest.
This was an excellent tape for Hubbard as he showed his speed, power, athleticism, and explosion at the point of attack. This tape will help Hubbard to be a first-round pick in the 2018 NFL Draft.

Auden Tate, WR, Florida State
Tate dominated Southern Miss in his bowl game with three touchdowns on five receptions for 84 yards. The 6-foot-5, 225-pounder is a mismatch weapon who is extremely dangerous in the end zone. That was seen from Week 1 of 2017 when he beat Alabama's Minkah Fitzpatrick for a jump-ball touchdown. As a junior, Tate totaled 40 receptions for 548 yards with 10 touchdowns. He is capable of a lot more and could produce a huge season with Deondre Francois back at quarterback in 2018. If Tate enters the 2018 NFL Draft, this tape will help him to be an early-round pick.

Saquon Barkley, RB, Penn State
In his bowl game against Washington, Barkley totaled 137 yards and two touchdowns on 18 carries to go along with seven catches for 38 yards. He had a 92-yard touchdown run that displayed his great speed. This performance illustrates why Barkley is worthy of being a top-five pick in the 2018 NFL Draft. He has devastating quickness to hit the hole and accelerate downfield. Along with great speed, Barkley possesses tremendous balance, vision, cutting ability, elusiveness and power. He also is a receiving threat who presents mismatch problems for a defense in the passing attack. Barkley is an elite running back prospect in the same mold of Leonard Fournette, Todd Gurley, and better than Ezekiel Elliott. Unless Barkley has an injury or off-the-field issue, he's a lock to be a top-10 pick next April. In this draft analyst's opinion, Barkley is the best player in the 2018 NFL Draft.

Kameron Kelly, CB, San Diego State
The 6-foot-2, 200-pound Kelly is a big cornerback who put together an impressive 2017 season for the Aztecs. He totaled 68 tackles with eight passes broken up, three interceptions and two sacks on the year. In 2016, Kelly was impressive with five interceptions, six pass breakups and 38 tackles. He projects as a potential press-man corner for the NFL. After his strong senior, Kelly will play in the Senior Bowl. If he runs well against speed receivers in Mobile, his stock could skyrocket.

Mike Hughes, CB, Central Florida
Recently, one director of college scouting told me that he thinks Hughes could be a workout star with fast 40 times that end up getting him late first-round consideration in the 2018 NFL Draft. Hughes had an excellent 2017 season as a cover corner for Central Florida with five interceptions, 11 passes broken up, a forced fumble, and 49 tackles. He also adds special teams value as a dangerous returner to help. Cover cornerbacks are always in demand, so Hughes has a shot at being a Thursday night selection in the 2018 NFL Draft.

Ben Banogu, DE/OLB, TCU
Banogu enjoyed a breakout season as an edge rusher for TCU. He totaled 8.5 sacks with 49 tackles, 16.5 tackles for a loss, three forced fumbles and one pass batted in 2017. In speaking with scouting sources, they say that Banogu is talented but inconsistent and lacks technique. He is soft against the run and needs to develop more technique with hands and pass-rushing moves. However, he is quick off the edge with length and athleticism. He should return for his senior year and improve before going to the NFL. If Banogu enters the 2018 NFL Draft, he could be a third- or fourth-round pick.

Kamrin Moore, CB, Boston College
The 5-foot-11, 200-pound Moore earned an invitation to the Senior Bowl after a quality senior year. Moore totaled 50 tackles with nine passes broken up and zero interceptions in 2017. He contributed in his junior year with 43 tackles, five passes broken up and two interceptions. If Moore shows the speed to run with receivers and some ball skills in Mobile, that could help his draft grade.

Isaac Yiadom, CB, Boston College
Yiadom will join his teammate in Mobile and is coming off an impressive senior year. He totaled 53 tackle with seven passes broken up and two interceptions in 2017. The 6-foot-1, 190-pounder has the size to be a press-man corner in the NFL. He totaled 10 breakups and 26 tackles as a junior. If Yiadom runs well with receivers in Mobile, he could light a fire under his draft stock.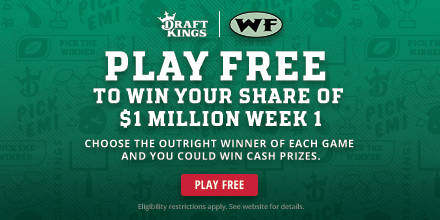 2018 NFL Draft Stock Down

Sam Darnold, QB, USC
Overall, the bowl game taking on Ohio State wasn't an impressive tape from Darnold, but it wasn't as bad as many people made out. Darnold threw some incredible passes with superb accuracy. He bought time in the pocket, kept his eyes downfield, and threw well off platform. He has some natural timing, anticipation and feel. The big issue for Darnold is ball security as he had two fumbles, an interception and came close to a few other turnovers. Fixing the fumbles and interceptions are the biggest issue for him to improve whether he goes back to school or declares for the 2018 NFL Draft.

Deontay Burnett, WR, USC
While the bowl game tape won't help Sam Darnold, it was also the same story for Burnett, who made some painful mistakes. His fumble in the first quarter set his team behind, and that momentum was never broken. Burnett made a bad effort not to cross safety Damon Webb on his pick-six and fight for the slant pass. If Burnett enters the 2018 NFL Draft, he has second-day potential, but he probably should return to USC and get stronger before going to the NFL.
Comment...
NFL Picks
- Oct. 19
2019 NFL Mock Draft
- Oct. 18
2020 NFL Mock Draft
- Oct. 13
Fantasy Football Rankings
- Sept. 5
2019 NBA Mock Draft
- Aug. 13
NFL Power Rankings
- June 3